One task management software for all your needs
Planning, tracking, and delivering your team's best work has never been easier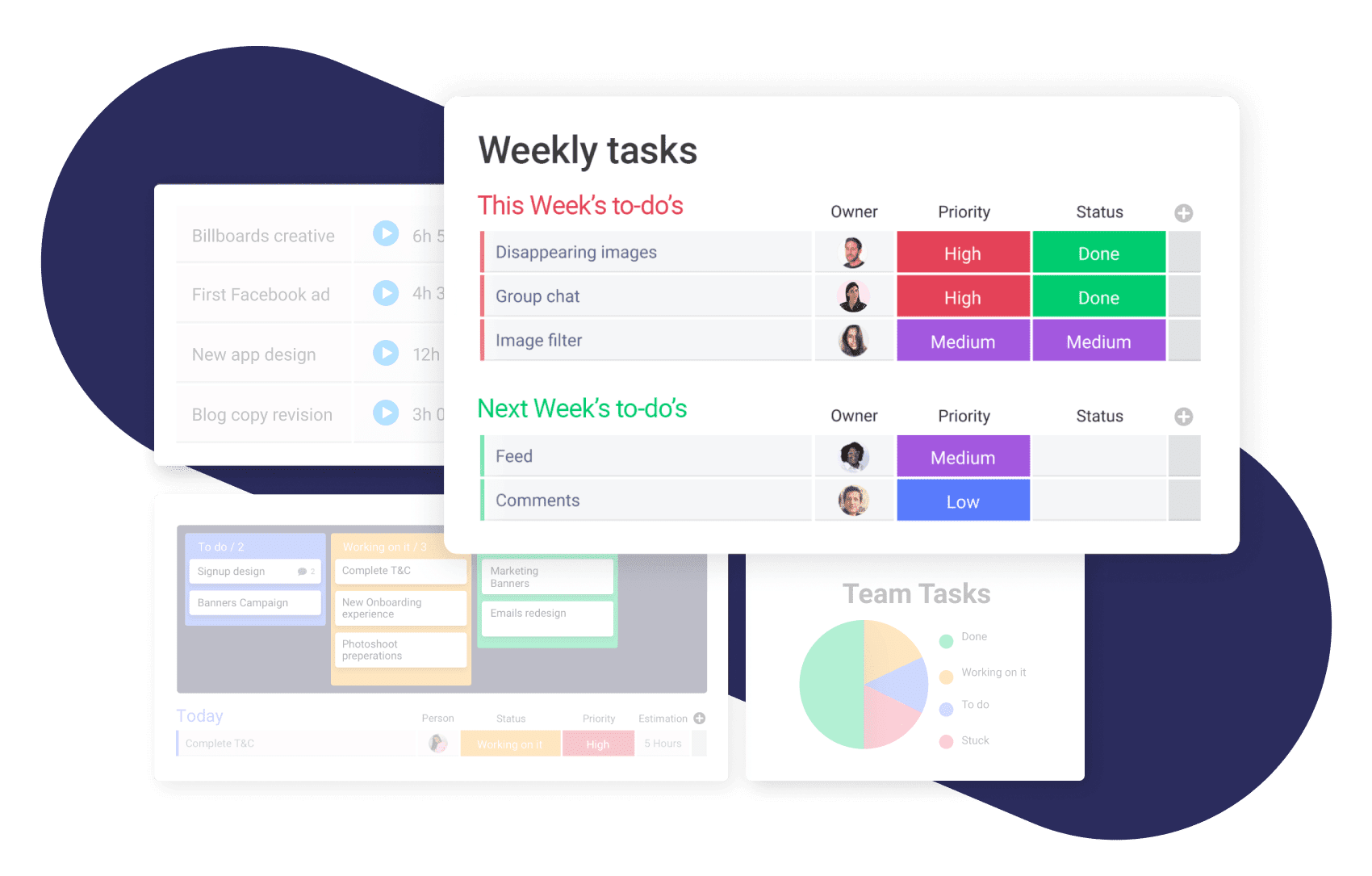 Make task assignment a breeze with the ability to assign owners to new tasks, prioritize each item, set due dates, and more - all in a customizable, intuitive platform.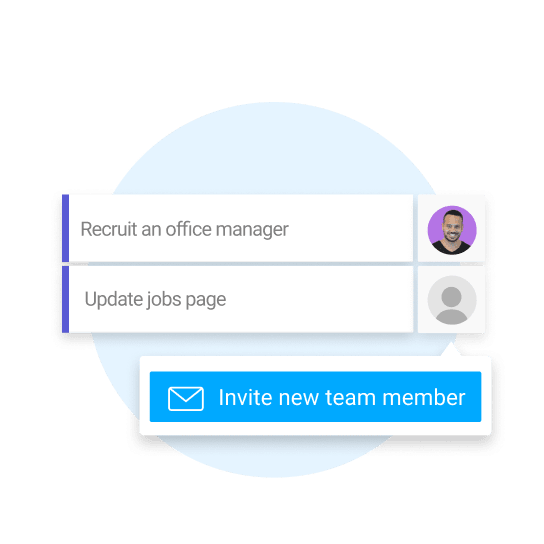 Manage tasks whenever, wherever
See where things stand at any time, no matter where you're working from. Easily access all progress updates, budget approvals, and more in one place.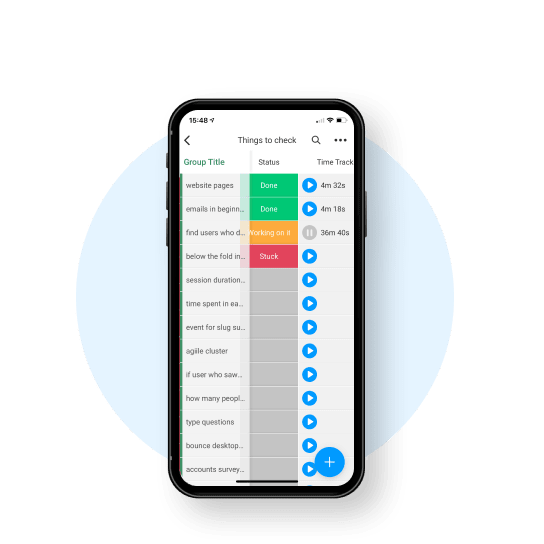 Get notifications and reminders for the tasks that matter most and never miss another important deadline. Manage all your resources efficiently to save time, avoid rework, and leave your team more time for creative work.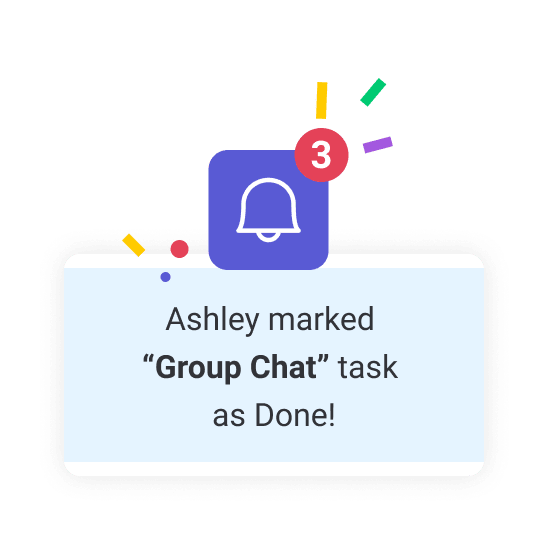 Reports
Track your team's progress at any time
See the status of all of your projects at a glance with clear, visual, and intuitive project dashboards.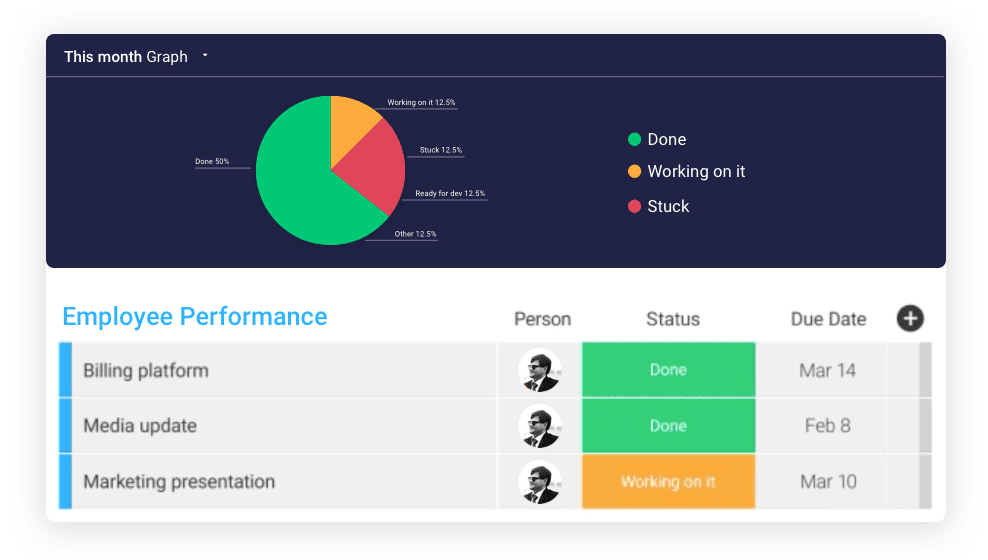 Pick a template, make it your own!
A new way to manage your tasks.
Try for free

.
What does task management mean?
Task management is the process of managing the entire life-cycle of a task. or all the tasks in a given project, right from the planning stage to execution. A good task management software helps teams collaborate, set deadlines, prioritize tasks, and assign them to the right people to ensure project success.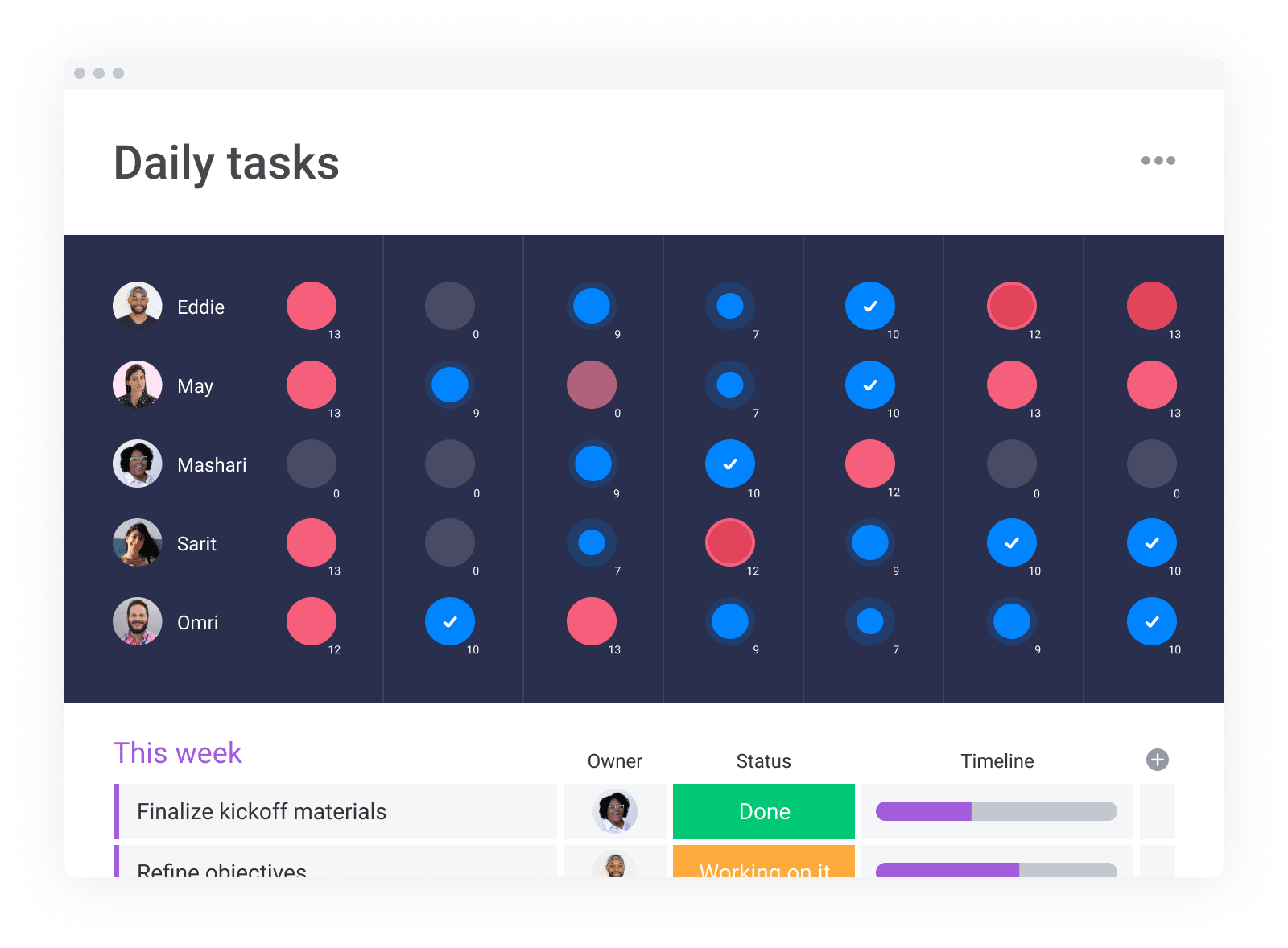 Stories from our community