A straightforward Basecamp alternative
monday.com is a Basecamp alternative that offers a free individual plan and customization options that fit the way your team or organization likes to work. Instead of worrying how you can organize workflows, focus on completing projects and tasks with an easy-to-understand, sleek interface. Read more about how monday.com's Work OS stacks up to Basecamp's software.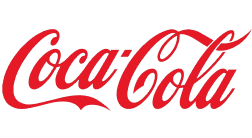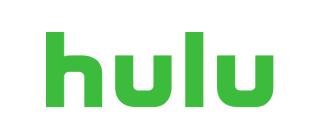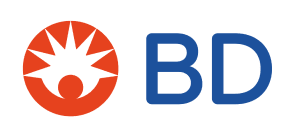 Basecamp vs. monday.com compared
monday.com is a no-code/low-code Work OS that serves as the perfect Basecamp alternative, with more ways to visualize your tasks and projects without getting lost in a clunky interface. Enjoy 8 different views including Kanban board, Gantt chart, and more. Transform the way you see your KPIs and work progress with dynamic and shareable dashboards.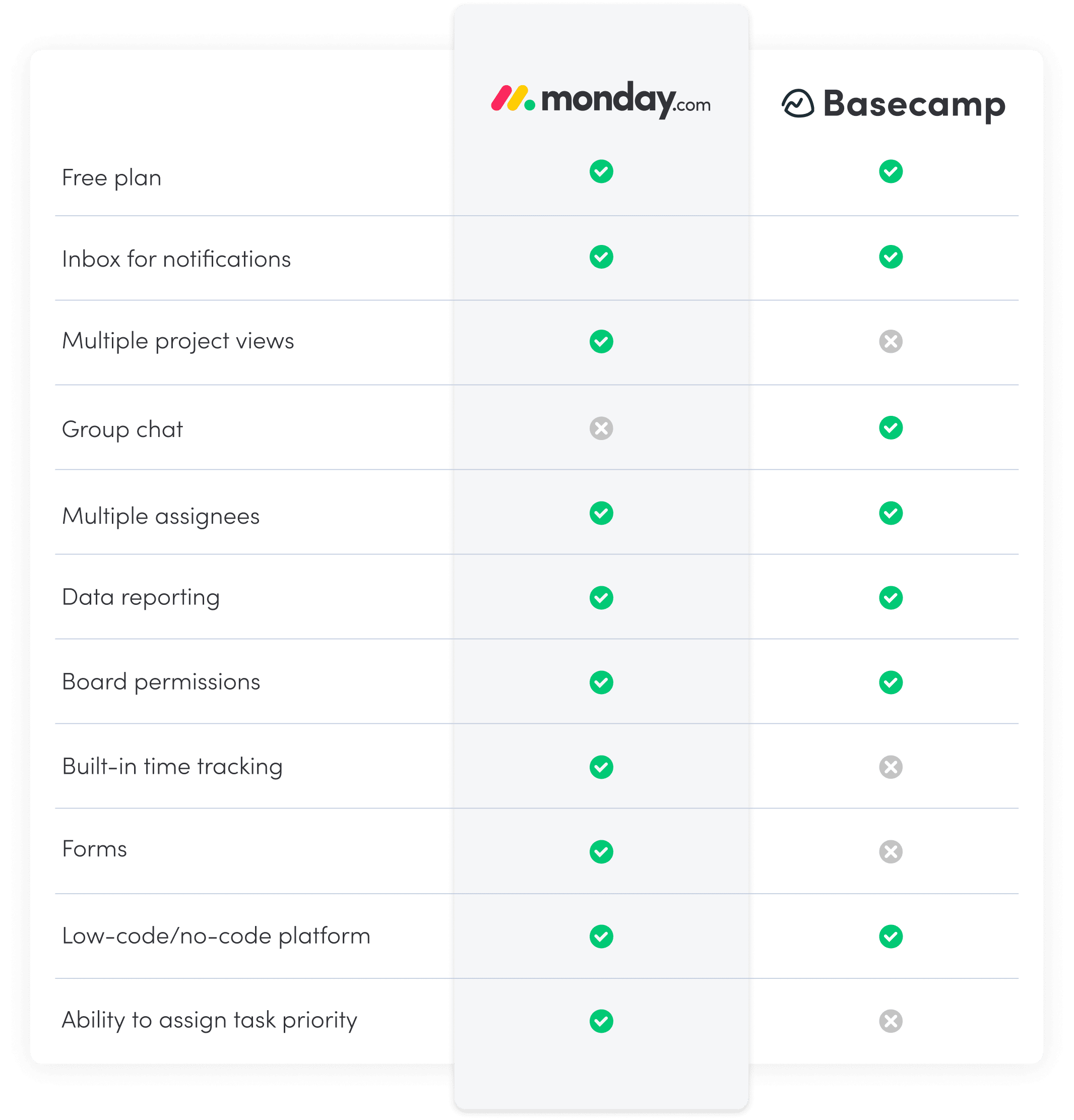 What can monday.com offer over Basecamp?

Customization without add-ons
While Basecamp brands itself as an all-in-one tool kit for project management, beyond schedules, file storage, and a unique group chat, many of the capabilities require you to purchase an add-on or integration.

monday.com has several features that are included in the Work OS, like the ability to create your own connected forms or our monday workdocs.

Expanded project views
As a Basecamp alternative, monday.com gives you more ways to visualize your project planning, including in Dashboards or Charts and Calendar, Workload, Timeline, Table, Kanban, Form, and Cards.

You can easily toggle between these views and the main board. Basecamp is centered more around to-do lists and their Hill Chart, but don't offer much more than that.

Advanced project tracking
As previously mentioned, Basecamp has a unique project tracking tool called Hill Charts. Unfortunately, this chart and the calendar are the only way to see a project at a high-level.

Hill Charts are based entirely on how a specific person feels as they're progressing through a project. With monday.com's sleek statuses, views, and dashboards, your teams won't have to guess where each phase of the project stands.

Easy replication
On many work software platforms, you can't simply replicate an old project as a basis for a new one — you need to start all over and build the flows, automation, integrations from the ground up.

monday.com is more versatile than Basecamp because you can easily create unique workflows and replicate them to be used over and over again in different ways. The same is true for our 200+ templates that make it easy to get started quickly.

Discover real feedback
Check out these verified customer reviews from G2 and TrustRadius
"More intuitive and streamlined than Basecamp...monday.com could be a better choice for teams who are not as experienced with using software for project management."
Jacqueline Z
|
Principal Small Business
"I love that monday.com can be moulded to work in a multitude of different ways, covering many aspects of my business."
Graham B
|
Verified Product User
"You will see monday can adapt to you much more than you having to adopt and learn to adapt to a new PM software."
Administrator
|
Small Business
"Our productivity is way way up...I have used many software tools in the past and none compare. "
Administrator
|
Marketing and Advertising
"monday.com is used across the whole organization...we converted from using several different systems into one."
Board Member
|
Corporate Computer Software
"Basecamp has some very nice project management features but monday.com really focuses on task management and keeping teams accountable/organized. "
Adam M
|
Energy Efficiency Consultant
"I rely on monday.com day-to-day and its features are everything I need to do my job effectively an efficiently."
Marketing Employee
|
Hospital & Healthcare
"This is a very easy app to learn. Our team "gets it" right away and has started using the app quickly."
Manager
|
Religious Institutions
"monday.com has been the first task management/project management tool we have assessed that met every need our digital agency requires."
Josh V
|
Digital Marketing Director
"We checked into monday.com and immediately fell in love with the look and feel of the tool. It allows us to track our RPA processes from assessment, to design, development, testing, and promotion."
Supervisor
|
Finance & Accounting
monday.com Template Center
In addition to a mobile app and an impressive range of project management features for work management, monday.com Work OS offers a robust Template Center where you can find 200+ customizable templates for every industry, business, and team.
Tailor your pricing plan to your team size
We understand that each organization is unique, requiring specific features to support its workflows and projects. Below, you can see how the different plans can support your needs. Check out what's included on our pricing page to see what's right for you, or reach out to our team.

Frequently Asked Questions
Is there anything better than Basecamp?

monday.com is the ultimate choice for a Basecamp alternative because it's a Work OS—which means you can easily create any workflow or solution you need for any kind of work. From integrations to automations, dasboards, free templates, and more, monday.com's flexible features help you focus on the work that matters most.

What are the top 10 Basecamp alternatives and competitors?

monday.com
Wrike
Asana
Trello
Smartsheet
Podio
Mavenlink
Proofhub
Teamwork projects
Paymo

Which is better Trello or Basecamp?

Trello offers more integrations and capabilities than Basecamp. When it comes to workflows, Basecamp has a more restricted approach with fewer options than Trello. Overall, while Basecamp is helpful for smaller teams, Trello's software is slightly more comprehensive.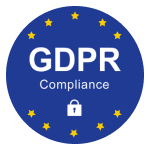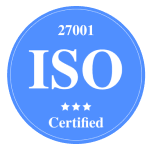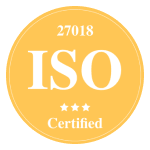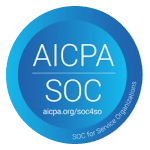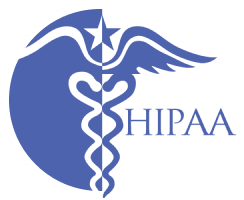 Try monday.com for your team