Wrike pricing plans: what we'll cover
Shifting away from emails and spreadsheets may feel like leaving your comfort zone. But with an intuitive platform, you will wonder how you ever managed your work without it.
We're guessing you're here because you're done the research on project management software, narrowed down your list, and now want to learn more about Wrike. You've come to the right page. We'll walk you through Wrike's pricing plan, what each tier includes, and cover the next era of business productivity and collaboration; the Work Operating Software (Work OS).
Let's get started.
Breaking down Wrike's pricing: a four-tier model
We'll go over Wrike's different pricing plans and as a comparison, show you monday.com's pricing a bit further down the page — so you can make the best decision for your company's future. But in short, Wrike's pricing works based on four plans: Free, Professional, Business, and Enterprise.
Wrike offers separate plans for marketing and creative team members and services delivery teams, but for the sake of our review, we'll keep it to the above offerings.
Wrike's Free plan
Customers just getting started with their businesses or those who don't need as much functionality can use Wrike's free plan for centralized task management. 
Here's what you get with their free model:
Unlimited users

Web, desktop, and mobile apps
Task & subtask management
External and internal collaborators
Interactive board and spreadsheet views
Cloud storage integrations (Google Drive, Dropbox, Box, MSFT Office 365, and OneDrive)

2 GB storage space per account
Although Wrike's free plan includes unlimited users, there are a few features lacking from this plan that competitors have. These include features like customizable notifications, sharable forms, and free templates so organizations can choose a structure, add in their information, and start working all within minutes.
Customizable notifications for example, help businesses save time and remain focused by allowing them to choose which email notifications (if any) appear in their mailbox. On monday.com, you can easily customize which notifications you'd like to receive and which ones you don't want to see again.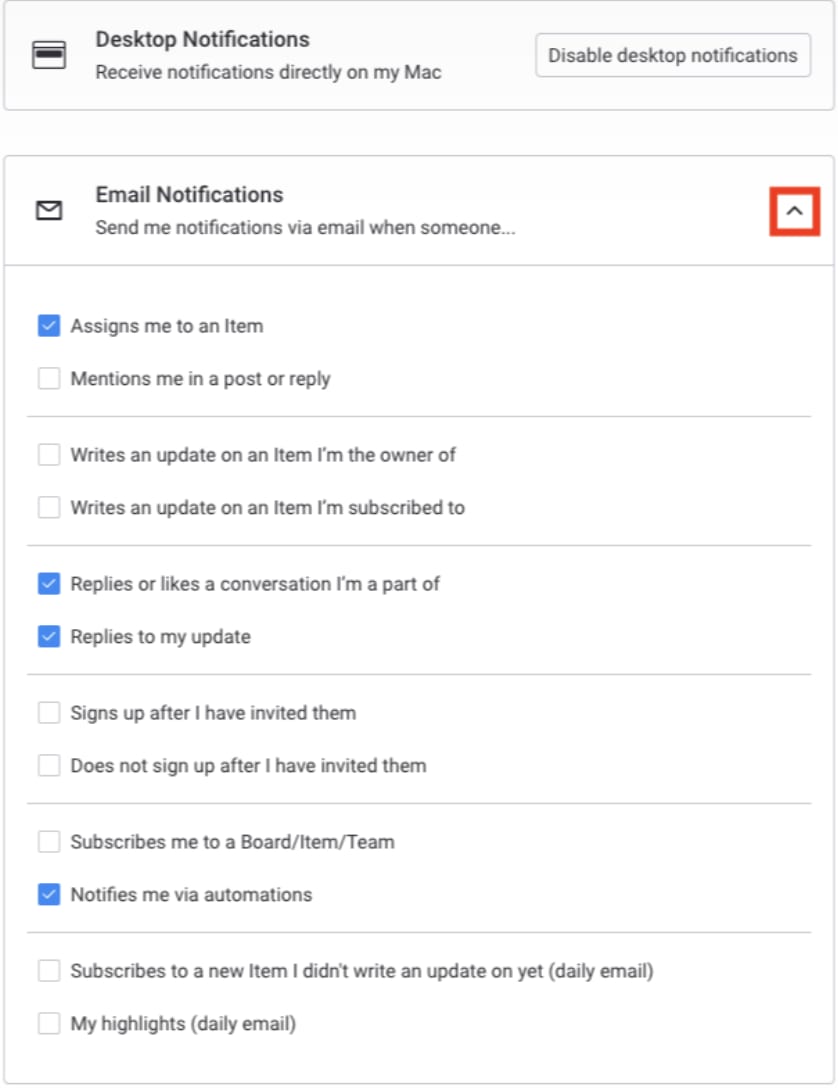 Professional Plan
The next tier is the Professional Plan (geared towards fast growing teams), which costs $9.80 per user/month for five, 10, or 15 users. We went ahead and broke this down, so depending on your team's size, you could spend between $49-$147 per month.
Let's look into which features you get for that price range:
Collaboration with added collaborator roles, task and subtask management, and shareable dashboards
Option to utilize a Gantt Chart for simple status updates and project feedback
Increased storage, starting at 5GB
Video uploads up to 15GB
In this plan, their work management software covers the basics. There are a few missing features that stand out here, however, including automations and the relatively small storage space. It's possible that growing companies would need to pay more to increase the storage amount, which goes fast in a project management software, especially if you want to save historical data as your company grows.
One last feature that the more robust Work OS software provides is docs, where teams from any department can collaborate with each other in real-time. You can even turn your words into actions with live-updated data, so you don't need to toggle between docs and boards, you can just input information onto a board directly from the doc!
Business Plan
Wrike considers their Business Plan a fit for 'all teams across an organization.'
Let's dive right into the costs. Wrike lists their Business Plan costs as $24.80 per user/month between 5-200 users.
When we break that down, it's between $124-$4,960 per month depending on how many people will use the system.
Here's what you'll get for that investment:
The ability to brand your workspace
Customizable workflows, fields, and analytics
Ability to schedule upcoming tasks through a calendar view
Integration with Salesforce
50GB of storage (base level)
Wrike also offers a number of add-ons for its Business Plan, such as Wrike Proof (for online markup and approval of documents) and Wrike Publish (for connecting a Digital Asset Management system). But these all come at an additional cost.
If you're looking for a software that scales with your business, flexibility is key. To meet business needs, provided customization options are not always enough. For example, if you rely on more niche platforms that are less common, you may need to develop your own customizations and integrations.
Here at monday.com, we created a tool called monday apps that lets users do just that.
With this framework, you can build new user experiences and products on top of monday.com.
With monday apps, you can build your own app and add custom interfaces to monday.com boards.
Here's s sneak peak at what you can do with monday apps:
Enterprise Plan
Wrike's Enterprise Plan is built for larger teams that need enterprise-grade security and scalability. Like most competitors, the Enterprise plan is typically more customizable and geared to meet specific needs, and as a result, pricing isn't often listed.
Here's what you get with their fourth-tier plan:
5+ users

Single Sign-On (SSO)
Two-Factor Authentication (2FA)
Password policies
Custom access roles
Admin permissions
User audit reports
Automation Engine (1000 actions/user/month)

10 GB storage per user
When using a Work OS or project management software on an enterprise level, pay close attention to the level of support you'll receive.
From tailored onboarding to premium support, choose a platform that can help you onboard your entire team, department, or organization smoothly and efficiently. For instance, monday.com offers 24/4 support for all plans and gives enterprise accounts a priority queue
Comparing Wrike's free plan against monday.com's free offering
As we mentioned earlier, small teams just getting started don't need all the functionalities that come with more advanced plans.
Overall, we've found that Wrike's free plan functions nicely as a digital bulletin board where you can add to-do lists. Organizations can certainly use it for task management or for managing projects, but it does lack the options of other free models.
Below, we examine a few elements missing from Wrike's free offering that teams of any size from 0-2000+ may want:
Wrike's free plan does not include:
Reporting, KPI tracking, or analytics
Collaborative work — the free version only includes file sharing
No time tracking features or calendar integrations
Free task lists and subtasks—these features  live behind a paywall
Integration with automation and CRM—Wrike customers will also have to pay more for these
The key element to look for when searching for a project management software is whether it can help you transparently manage your team and grow with your needs.
Now let's compare what monday.com offers.
Organizations can get started with a free trial, which allows anyone to access a complete Work OS solution and all of its features for 14 days.
Alternatively, customers can opt for monday.com's free plan, which includes collaboration-boosting features such as unlimited docs and whiteboards—where teams can create elements like flowcharts or product mockups.
On the free plan, monday.com customers can create unlimited boards and documents, choose from over 20 column types, and access 200+ templates that make planning, creating, and executing work a cinch.
Just choose your template according to your industry and department and add in your information.
What's the difference between project management software and a Work OS? Let's first examine the definition of a Work OS.
What is the monday.com Work OS?
monday.com is a Work Operating System (Work OS) that helps you build transparency and collaboration at all levels of your organization.
What's a Work OS?
Work OS is a cloud-based software platform where teams build any product they need from custom workflow apps. For example, sales teams can use our no-code/low-code structure to create a CRM software, marketers can use it to plan, run, and track their campaigns, developers can use it to run sprints, and much, much more.
With our Work OS, you can create that amazing tool you've always dreamed of for any workflow. As a Work OS platform, monday.com offers the following capabilities:
Organization-wide use—monday.com can be helpful for teams of any size, any department.
Data visualization and analytics—all users with permissions can create reports and visualizations within the platform. Our dashboards and reports function as a single source of truth for data-driven decision-making.
Permissions and governance—monday.com includes permission-setting features over who can view, update, and edit data.
Low-code/no-code app creation—using our new monday apps marketplace, users, partners, and builders have the freedom to quickly build apps on top of the monday.com platform.

Read all about it here

.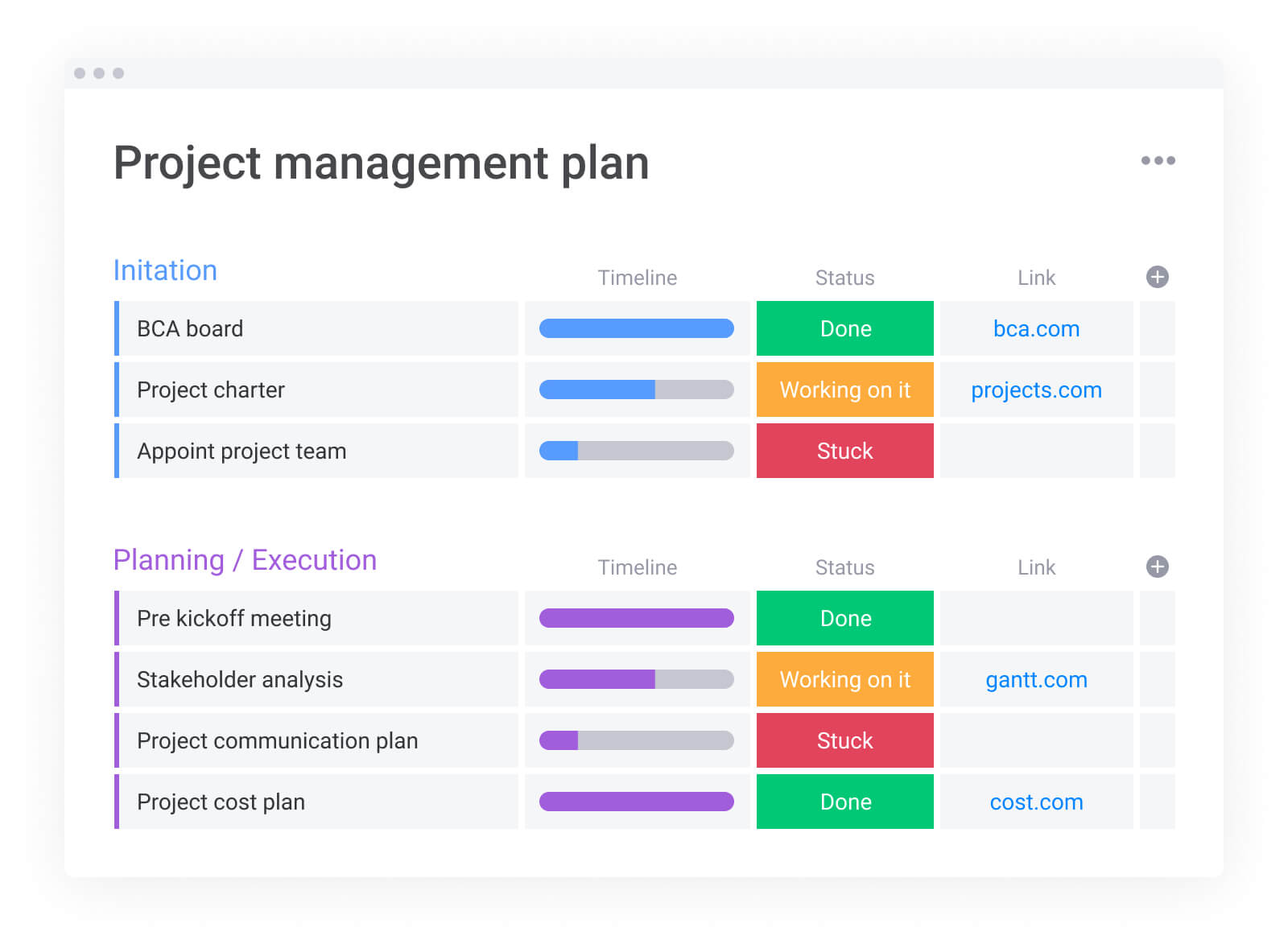 monday.com goes far beyond simple project management software. Engineers use monday.com to build plans, doctors utilize our platform to run clinical trials, and more than 100,000 teams use monday.com to get more work done, faster and more efficiently.
Now, let's talk cost. With all of the features, customization options, and functionality you get with monday.com, what will it cost you?
How does monday.com pricing work?
Similar to Wrike, monday.com uses a per-user pricing structure.
The minimum team size (or seats) is three, scaling all the way up to 200+ seats. Your ultimate costs will be determined by how many seats you need to manage your business and what features you're looking for.
Let's take a high-level look at our tiers and who they're geared towards:
Individuals: this free plan is great for those managing personal projects or keeping track of work.
Basic: The Basic Plan is perfect for a small team looking to manage workflows in one place, using unlimited items (these represent the projects, tasks, customers, and so on within boards), data-driven insights, and more.
Standard: With the addition of automations, calendar, Gantt, and Timeline views, this plan is great for teams looking for ways to better collaborate and optimize their processes. 

Pro: For teams with more complex workflows, the Pro Plan will help manage work across departments and projects thanks to additions such as time tracking, dependency columns, and more. 

Enterprise: Finally, the Enterprise Plan is designed for large organizations tackling large, complex projects, need enterprise-level security, advanced reporting and analytics, tailored onboarding, and more. 

For a list of specific features, check out our pricing page to determine the perfect solution for your team and budget.
Get started with a Work OS to Instantly reap the benefits
While Wrike is a solid project management platform, if you're looking for a fully customizable solution that can fit any industry or team's needs, monday.com Work OS, is your best bet.
With a monday.com plan, you'll have access to advanced integrations, sophisticated dashboards and analytics, and seamless transparency throughout your business.
We're not just a tool you use until you grow out of it; monday.com scales with your business. Our intuitive structure works as well for teams of two as it does for international teams of 2,000+. For any size company, teams can see exactly what needs to be done and who needs to do it, all from one colorful board.
Managers get a high-level view of all work so they can quickly assess where and how to reallocate resources as needed to optimize processes.
Above, we've compared Wrike's project management to monday.com Work OS, providing a rundown of each company's pricing tiers and features. To stay up to date with the latest on Wrike's pricing, be sure to check back in with us as we update the page.
Related articles: Wrike vs. Asana, Wrike vs. Basecamp, Smartsheet vs. Wrike, Wrike vs. Jira, Wrike alternatives, monday.com alternatives
Curious as to what customers are saying about us? See reviews.