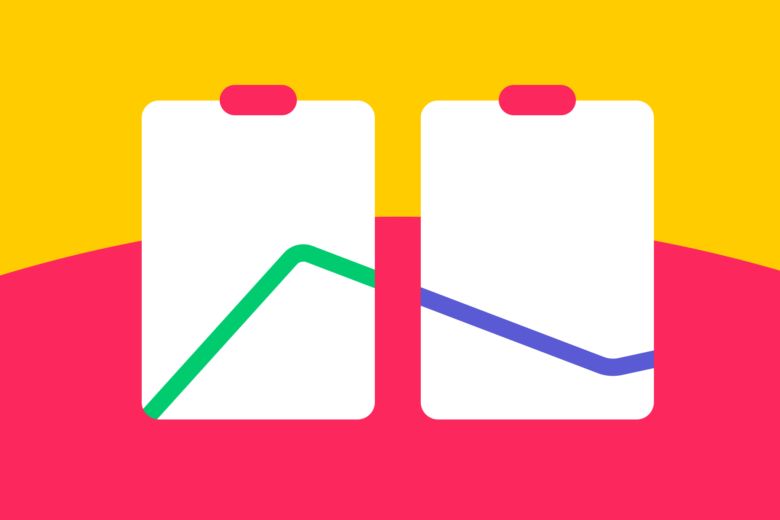 Which ClickUp alternative is the best fit for your team? 
monday reviews is our latest blog series where we provide the facts about different project management tools—no BS and no hyperbole needed. Keep scrolling for our analysis and to learn more about all the project management tools out there. Enjoy! 😊
If you're researching ClickUp, taking the time to evaluate alternative project management solutions will empower you to choose the best platform for your team. Perhaps you're looking for a ClickUp alternative, or maybe you're looking for the right tool for your team before taking the plunge into the exciting project management world.
But with more than 288 project management software out there, sifting through them can be a pretty extensive process.
In this guide, we'll discuss everything you want to know about ClickUp, and help you understand which solution is right for you.
Let's dive in!
What is ClickUp?
ClickUp is a collaboration and project management tool that's suitable for small and large teams across a variety of industries.
ClickUp offers collaboration and task assignment tools, status and alert functions, and a task toolbar, among other features.
ClickUp Pricing
Offers four tiers — Free Forever, Unlimited, Business, and Enterprise
Free Forever: "everything you need to be productive" — FREE
Unlimited: "Unlimited storage and advanced features" — $5/member/month
Business: "Business class features and security" — $9/member/month
Enterprise: "Contracts, legal reviews, and advanced security — "contact sales"
The Unlimited tier also has a "make a deal" option where you can enter the amount you are willing to pay per month (per user).
What's a solid ClickUp alternative?
ClickUp is a reputable project management software, but there are other contenders that may fit your needs more precisely.
For a totally, non-biased at all example, monday.com has cemented its place as a leader in the project management software sphere because of its wide range of functionalities, visual and easy-to-use interface, and its ability to boost team collaboration.
Because monday.com Work OS allows you to build any tool on top of it, it has A LOT of features that are simple to use, set up, and master. We've narrowed down some of our favorites here:
Visual dashboards to make more data-driven decisions every time–Easily create summaries, reports, and get a high-level view of everything that is important to you and that your team is working on! You can read more here about the limitless reporting capabilities on monday.com:

What are Dashboards?



Easy collaborating all in one place–

monday.com

eliminates the need for painfully long email threads and unnecessary meetings. All communication and files are centralized in one place.
Integrate the tools you're already using–Keep all your data in the same place, and continue using the tools you love. We 

offer more than 40 integrations

 that you can set up in a few clicks.

Save time with Automations–Automate the repetitive work and mundane tasks in seconds so you can avoid human error and focus on the work that really makes an impact.
What is monday.com?
monday.com is a Work Operating System (Work OS). Unlike basic project management tools, monday.com helps teams manage every phase of a project — from structuring workflows and tasks to collaborating with distributed stakeholders and managing customer data.
Like ClickUp, monday.com offers many integrations and automation features. But there are also several key differences between the two platforms.
The primary place that monday.com differs from ClickUp is its focus on workflows and processes rather than just tasks.
While ClickUp offers users ways to assign a task, mark it complete, or assign it to someone else, it doesn't offer many options for the nuances that often characterize projects. For example, teams may struggle to figure out how to navigate the "in-between phases" of a task, such as when there is a delay or when you need to wait for outside input or approval.
On the other hand, monday.com makes it easy to convey information about every possible stage of a project in a clear and structured way, and create your own statuses so they'll be a perfect fit, every time. To save time, you can also replicate features for future processes, as you'll see in the planning template below.
Simply put, monday.com is an engaging and visual platform that keeps everyone aligned with greater transparency and greater clarity.
What are the differences between monday.com and ClickUp?
One major difference between monday.com and ClickUp is how each one's design and interface affect work.
monday.com was designed to provide a flexible, highly visible workspace for teams that need to see what's going on quickly. It uses fun colors and a super simple, clean layout to facilitate this.
ClickUp, on the other hand, offers a more text-based information delivery method. The colors on the platform are primarily neutral, which may make it difficult to distinguish different features or statuses from one another.
monday.com is a common ClickUp alternative because its displays stand out from a distance, tasks are easy to decipher visually, and the entire user interface is clear and impactful.
monday.com is also a comprehensive Work OS that emphasizes team collaboration. Project management is just one of many things monday.com does.
monday.com's philosophy about teamwork is that a solution should provide all the functionalities a team needs to take a job from start to finish—not just a few of them. To do this (and to provide outstanding usability to customers), monday.com integrates with thousands of popular work platforms like Slack, Dropbox, and Google.
In addition to its comprehensive functionalities, creating tasks is simple and straightforward. You get what you need to do the job without feeling overwhelmed.
monday.com is the all-in-one platform for:
Project planning. Use monday.com's project planning functions to layout timelines and keep everything running to schedule.
Task management. Keep everyone unified and working toward a common goal with streamlined task management tools.
Communication. Whether your team is in-office or remote, powerful communication tools keep everyone on the same page.
File sharing. Stop digging for the important stuff – share it easily with centralized file-sharing functions.
ClickUp alternatives FAQ
Who is ClickUp for?
ClickUp is designed mainly for large teams that are seeking a solution to keep project tasks organized and accounted for.
That being said, it also has a free version for small teams.
Which ClickUp alternative is right for your team?
If you're looking for a ClickUp alternative, there are dozens of options to choose from. Each of them has its relative strengths that could help your team work smarter—not harder.
If you're looking for a ClickUp alternative solution that's flexible enough to scale with your company, you should try monday.com.
Thanks to its streamlined app integrations, project templates, and highly visual dashboard, the Work OS monday.com has become the choice for manyu project managers, and more than 100,000 teams.
Ready to learn more? Get started with monday.com now, the first two weeks are on us!
One platform for better teamwork
with monday.com Work OS
Get started