Build great products
Product management software built for your product needs
The best software for product managers to manage product processes seamlessly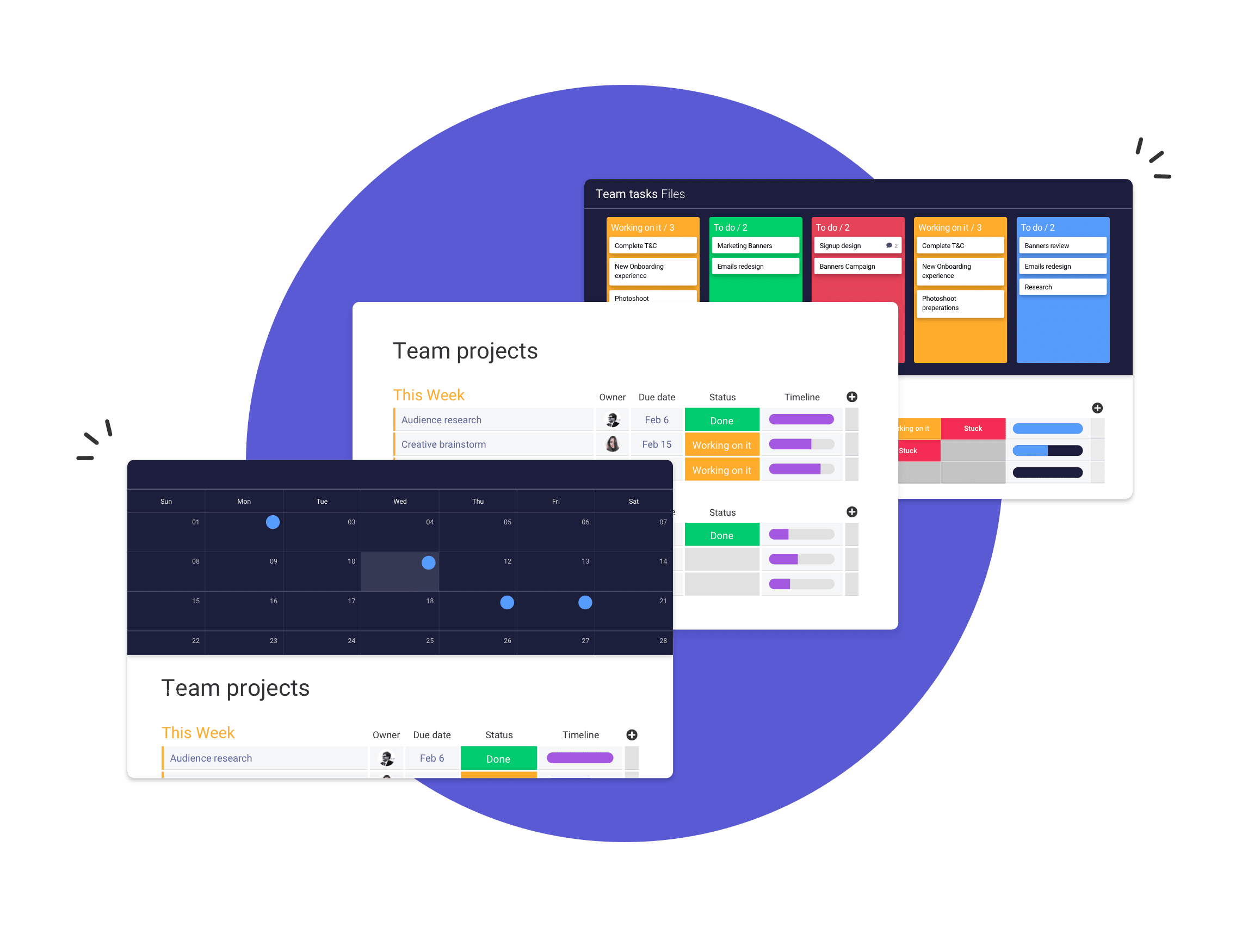 Plan your roadmap visually and keep everyone aligned
In our dynamic era, it's important to develop the most impactful products that will move the needle. With our product management software, you can easily drag & drop your items in the list and change the priorities.

You can share the roadmap with other product managers, development team and other stakeholders and make sure that everyone is aligned to the plan and the end goal.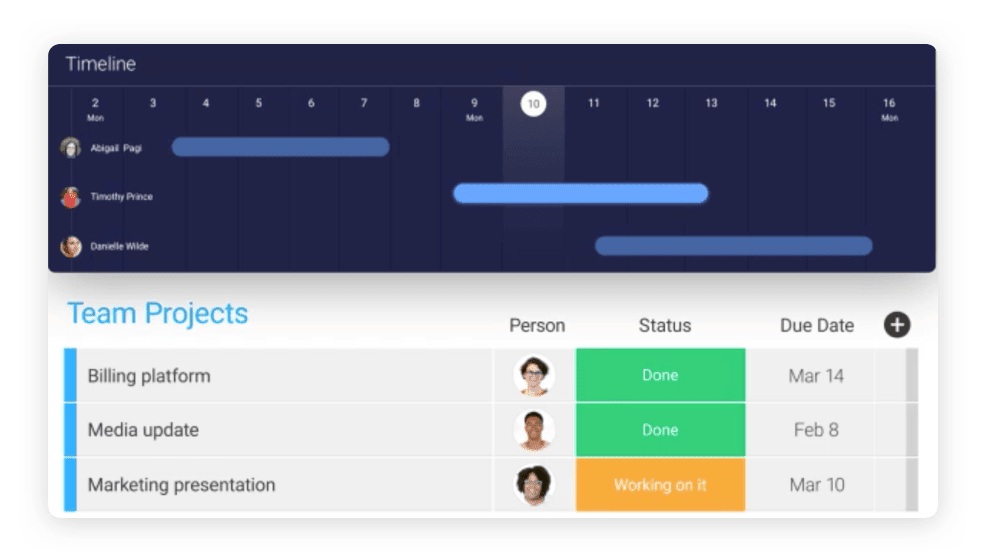 See where everything stands at a glance
The product development process involves different teams across the company. And because of that, it's very hard to stay on top of everything.

With our visual software, you can easily see the statuses of all tasks, who is working on what, and if your plan is on track. Therefore, you will save a lot of effort and time and be more productive as a product manager.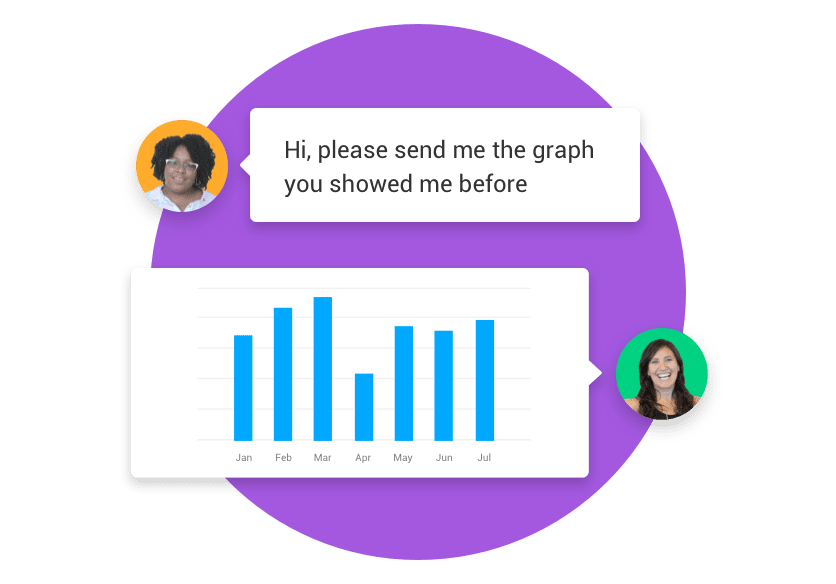 Collaborate easily to accelerate the development time
Stop wasting time waiting.

With monday.com, you can collaborate easily. If you need help with a task, want to hear feedback, or depend on someone else, you can @mention them in an update and let them know you need their attention. The user will get notified immediately and will be aware that you're waiting for their response. They can reply to your comments or give it a "thumbs up" to show their support.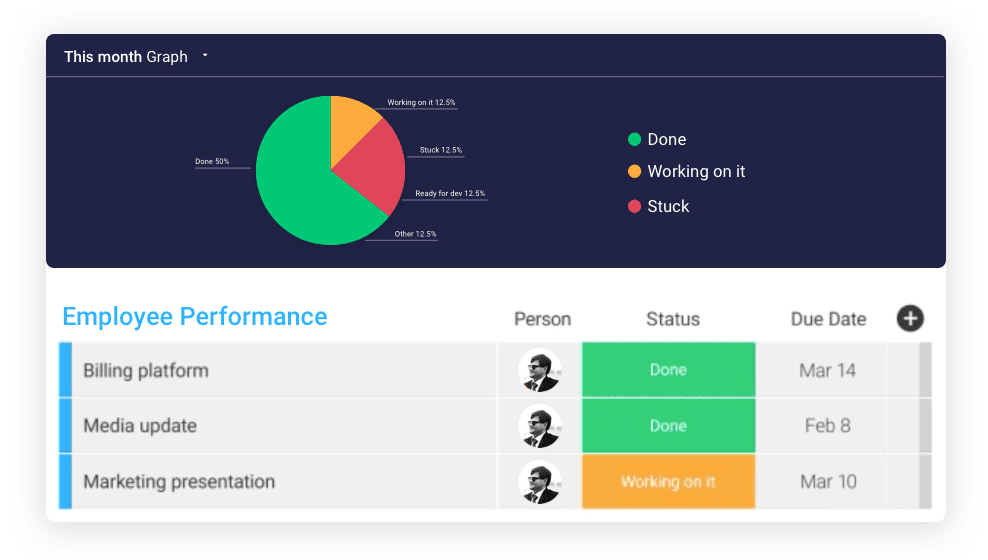 Stay organized by keeping everything in a single place
Stop juggling between different softwares in order to find all the data you need to build great products.

Improve your processes by saving all your files, data and communication in a single place and in context so that you can easily search for them later on.

It will also make the data accessible for everyone to ensure productivity and to share previous and ongoing work.
Start celebrating success.
Try for free

.