Asana is a go-to task and project management software solution for many teams — but you might find that other options on the market have more appealing offerings. We'll introduce monday.com and other Asana competitors, so you can decide which software is best for your team. Here are some examples of what Asana can be used for:
1. Asana vs. monday.com
If you're looking for software that offers more advanced features than Asana but is still easy to use, monday.com should be your pick! It's the best tool out there for teams who value visualization in their approach to task and project management. Our fully-customizable platform allows teams to create and visualize unique workflows to plan, run, and track processes, projects, and everyday work.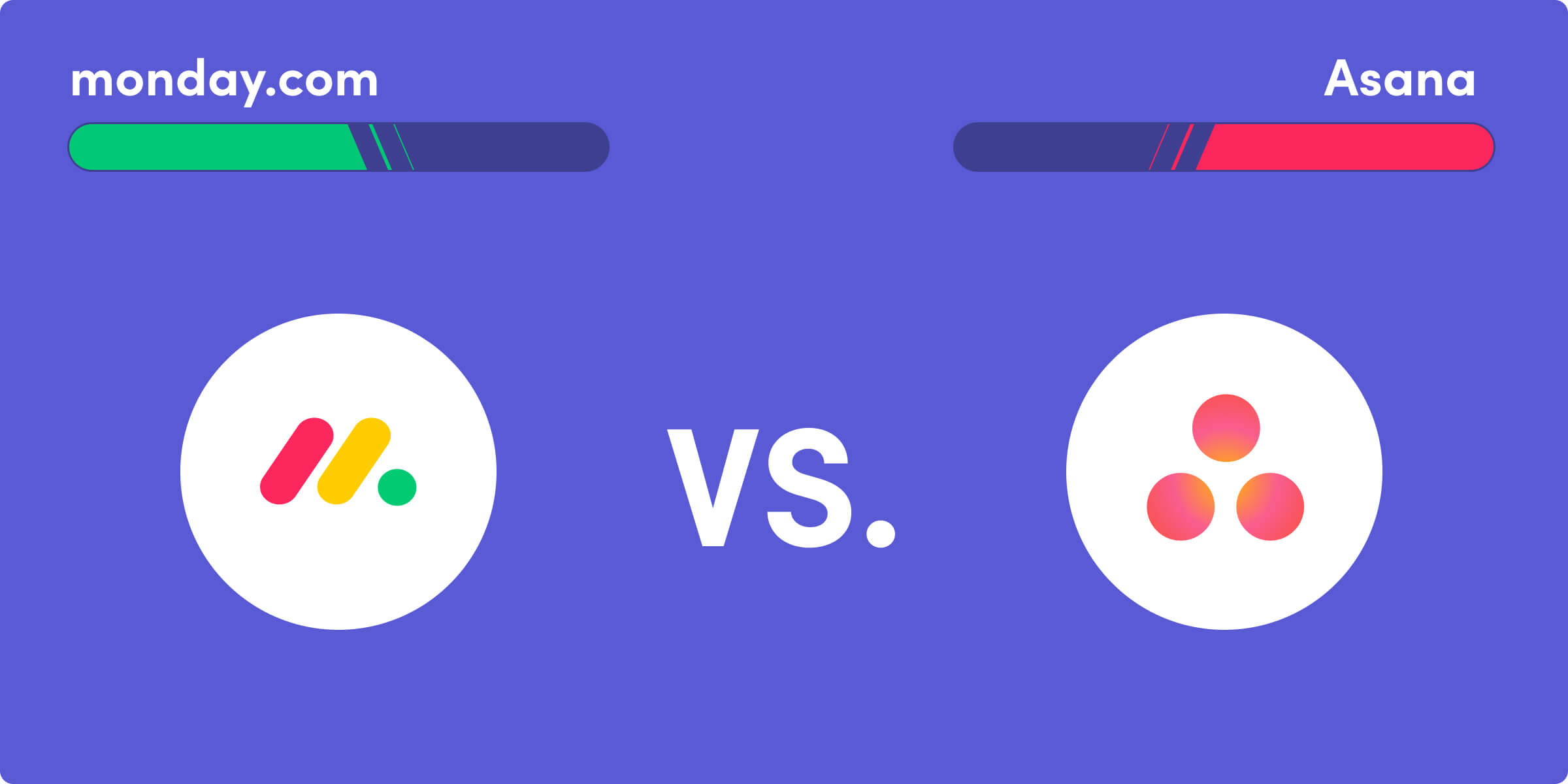 2. Asana vs. Trello
Trello is a visual project management tool that uses cards, lists, and boards to organize and prioritize tasks. It's a simple and intuitive tool that is best suited for small to medium-sized projects. Asana, on the other hand, is a more comprehensive project management tool that offers a range of advanced features and customization options. It allows users to create custom workflows, assign tasks, track progress, and communicate with team members.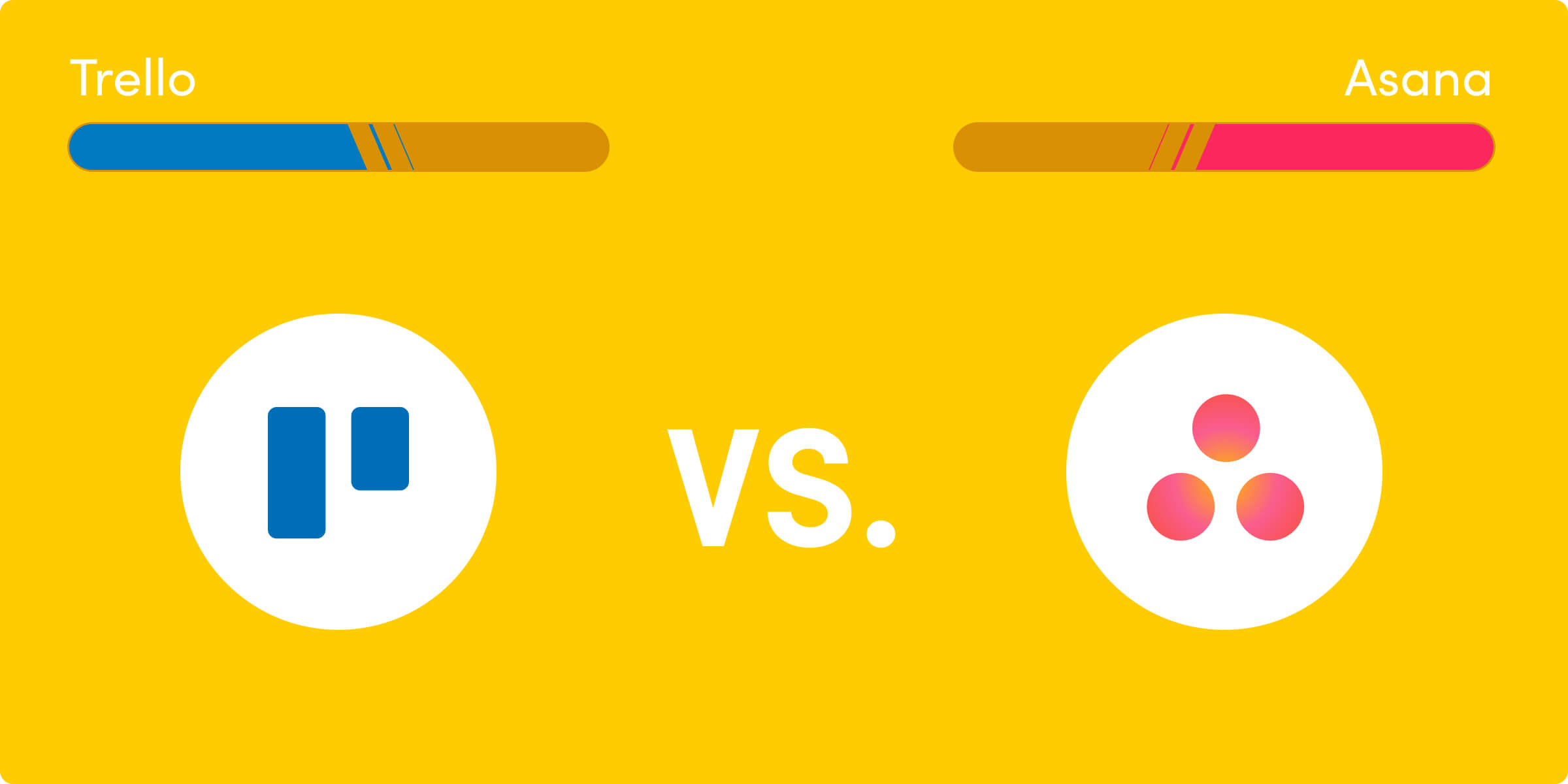 3. Asana vs. Wrike
Wrike is an Asana alternative that also focuses on enhancing team collaboration. They have a lot of similarities and are best for teams who need a high-level system to manage their business. But they differ in that Wrike is often better for larger teams, while Asana better serves teams wanting more specific, complex functionalities.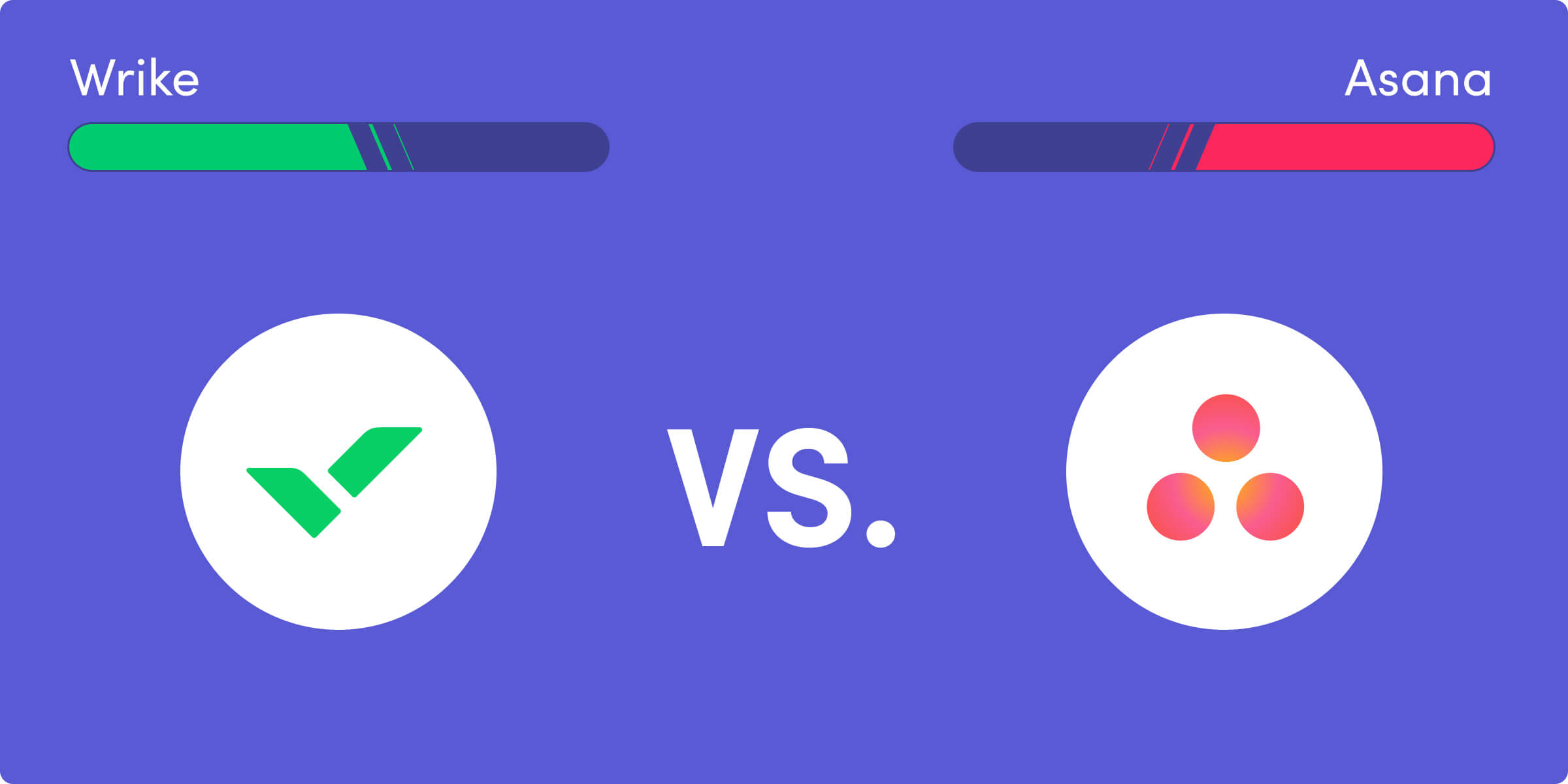 4. Asana vs. Jira
Asana and Jira both market themselves as project/task management systems, but are targeted at different audiences. Jira is more popular within software development and engineering teams that value an agile approach to project management; meanwhile, Asana is better for any type of team wanting more flexibility and customization options.
5. Asana vs. Smartsheet
Smartsheet is a great tool for teams who rely on Excel or Google Sheets, and are happy to take a spreadsheet approach to project management. But with more advanced features to organize and track your team's day-to-day work and long-term projects, Asana is better for teams who need a more holistic approach to project management.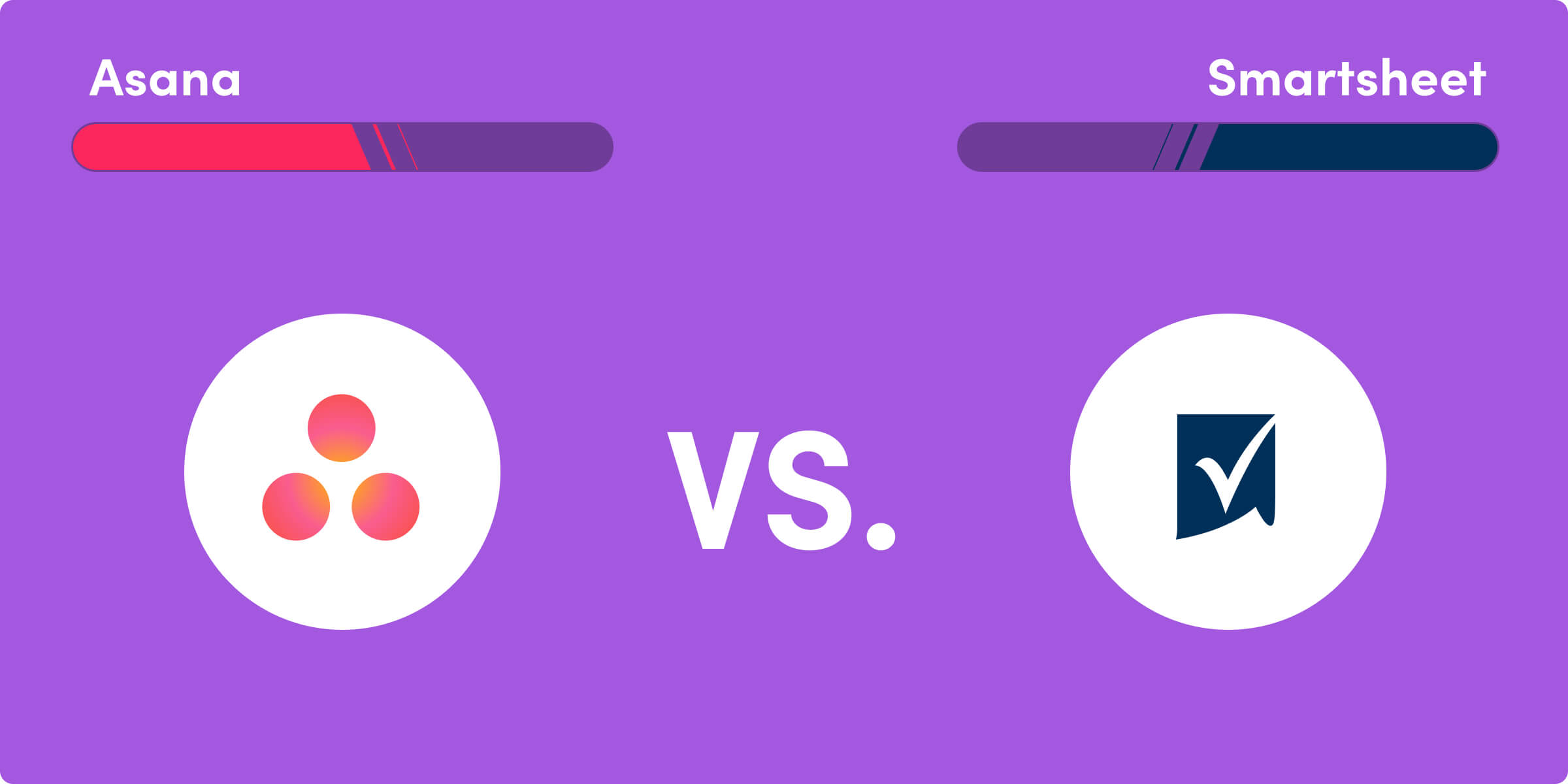 Learn what sets monday.com apart from the rest!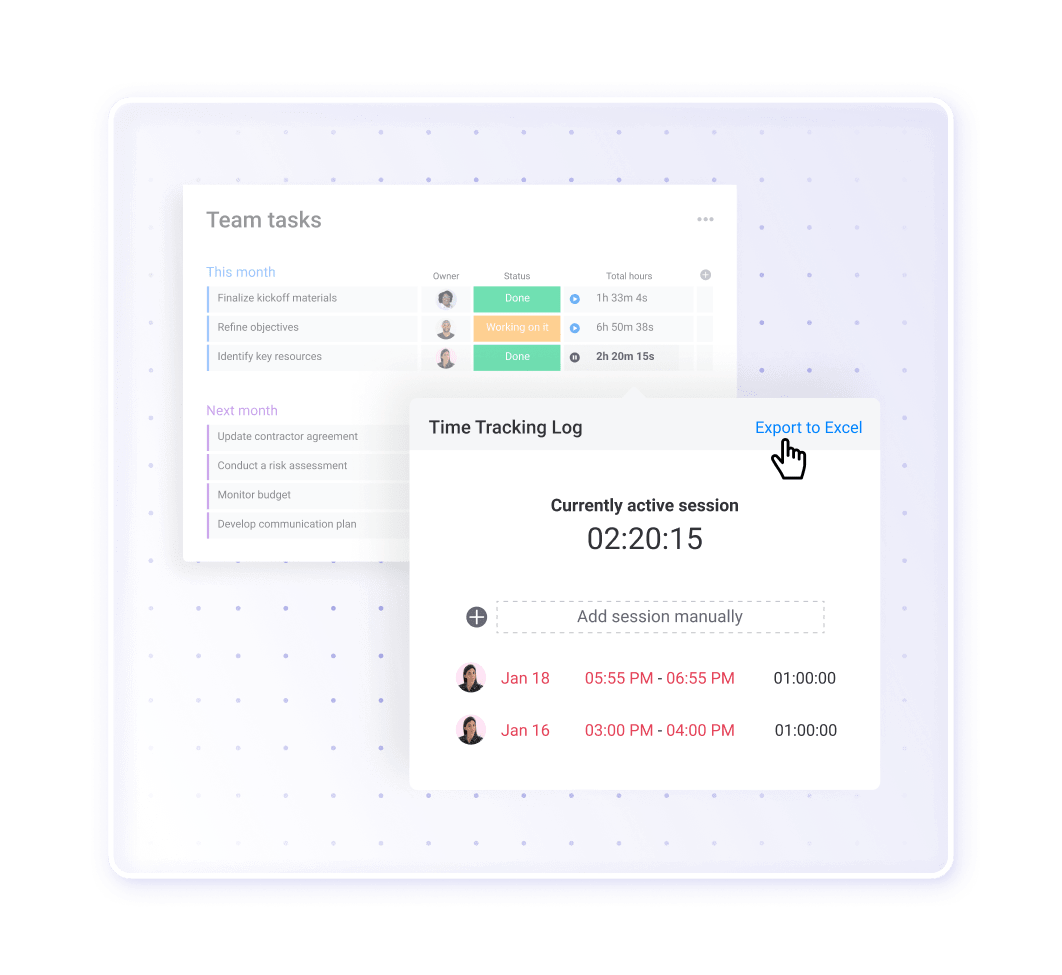 Time tracking
Our native Time Tracking Column allows users to easily generate manual and automated time tracking reports. With Asana, you can only use time-tracking features through third-party integrations.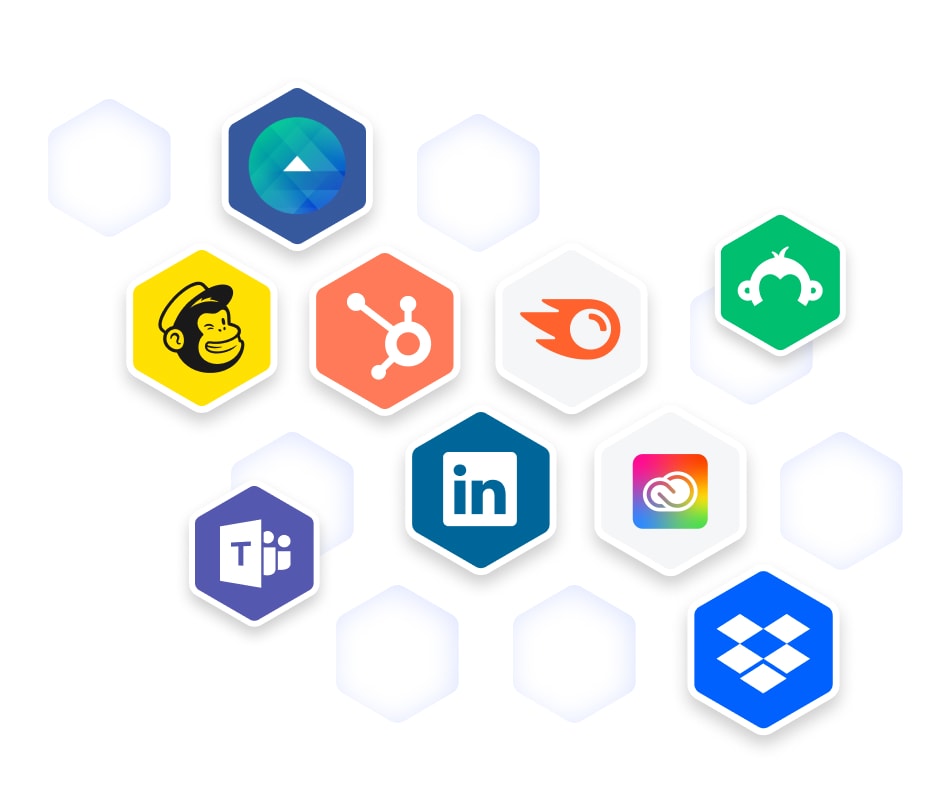 Quick integrations
Integrate our platform with the tools you already use in a few clicks, and ensure all your data and information are updated in one place. Give your entire team access to the same data quickly and efficiently, so they can focus on their work and stop switching between tools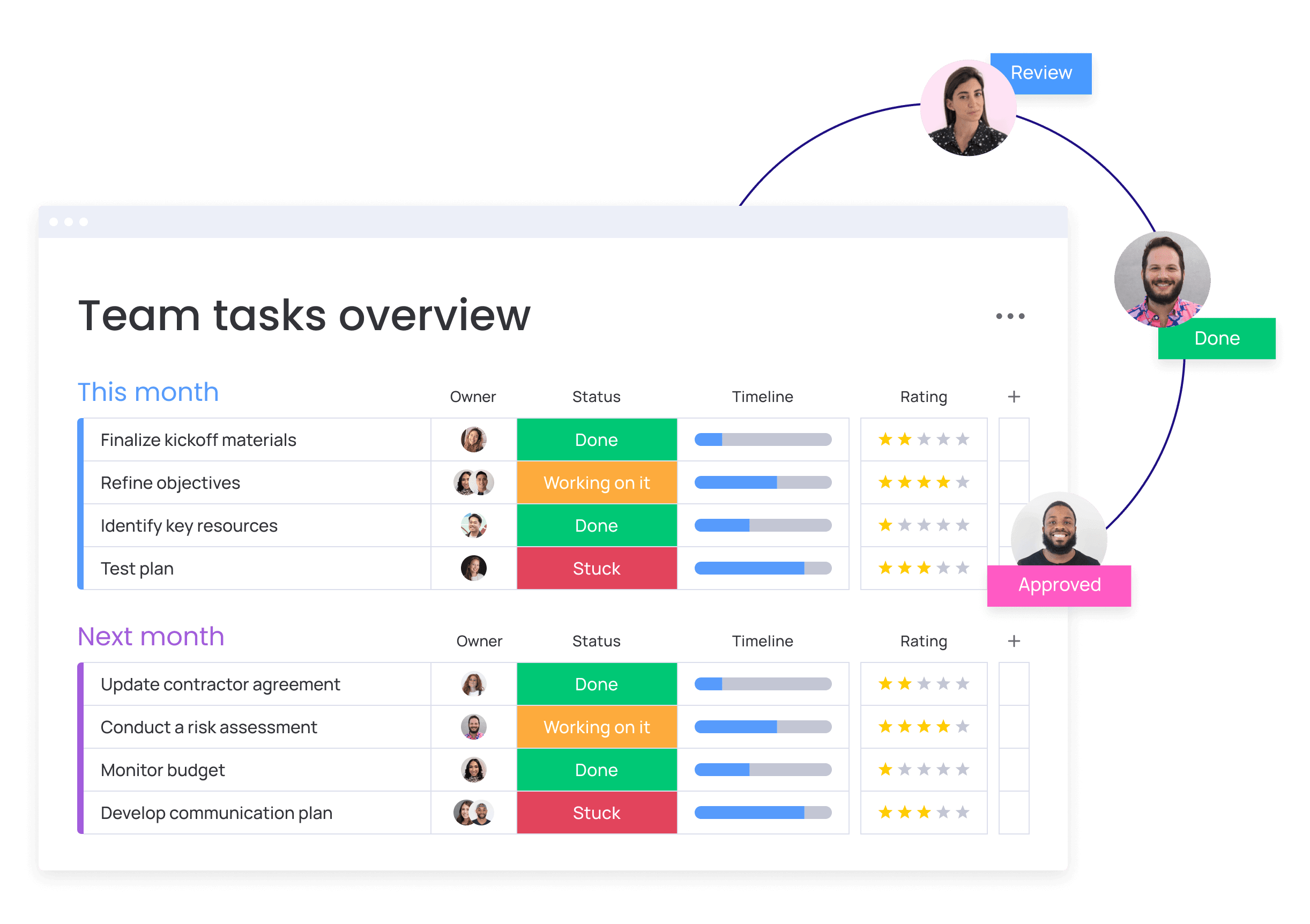 Seamless collaboration
monday.com gives every employee visibility to the company plans and information, making it easier than ever for your team to communicate and stay on track. For example, assign tasks and instantly notify team members, and even collaborate on documents with monday workdocs.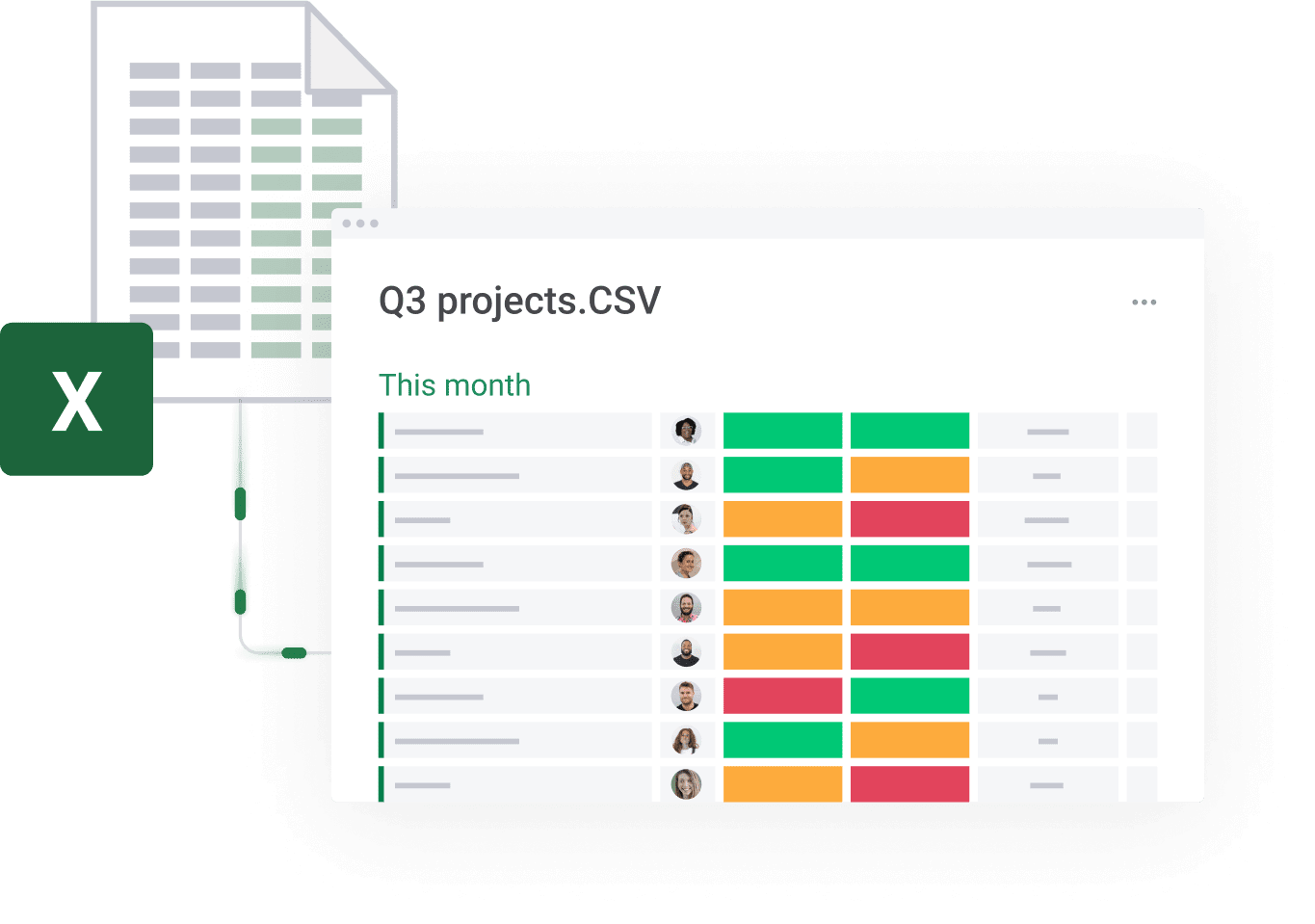 Data import
Unlike Asana, monday.com offers full email integration for importing data into items. In Just a few simple steps, you can transform all your external data into our visually intuitive boards and dashboards.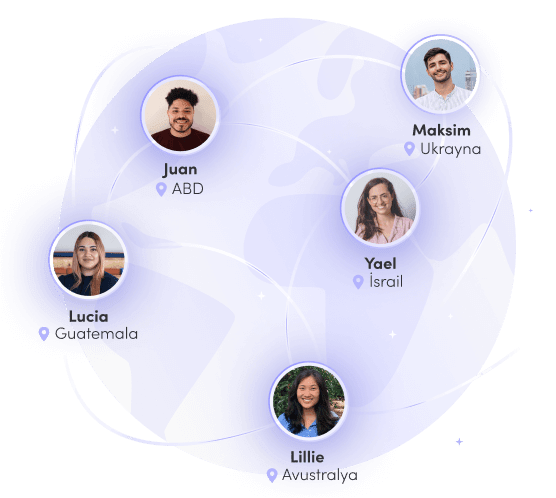 24/7 customer support
We guarantee all our customers 24/7 support, every day of the year, regardless of the plan they're on. Asana only offers this kind of support to users on their Enterprise package. But aside from phone support, monday.com customers can receive help through email, a community forum, a knowledge base, and videos.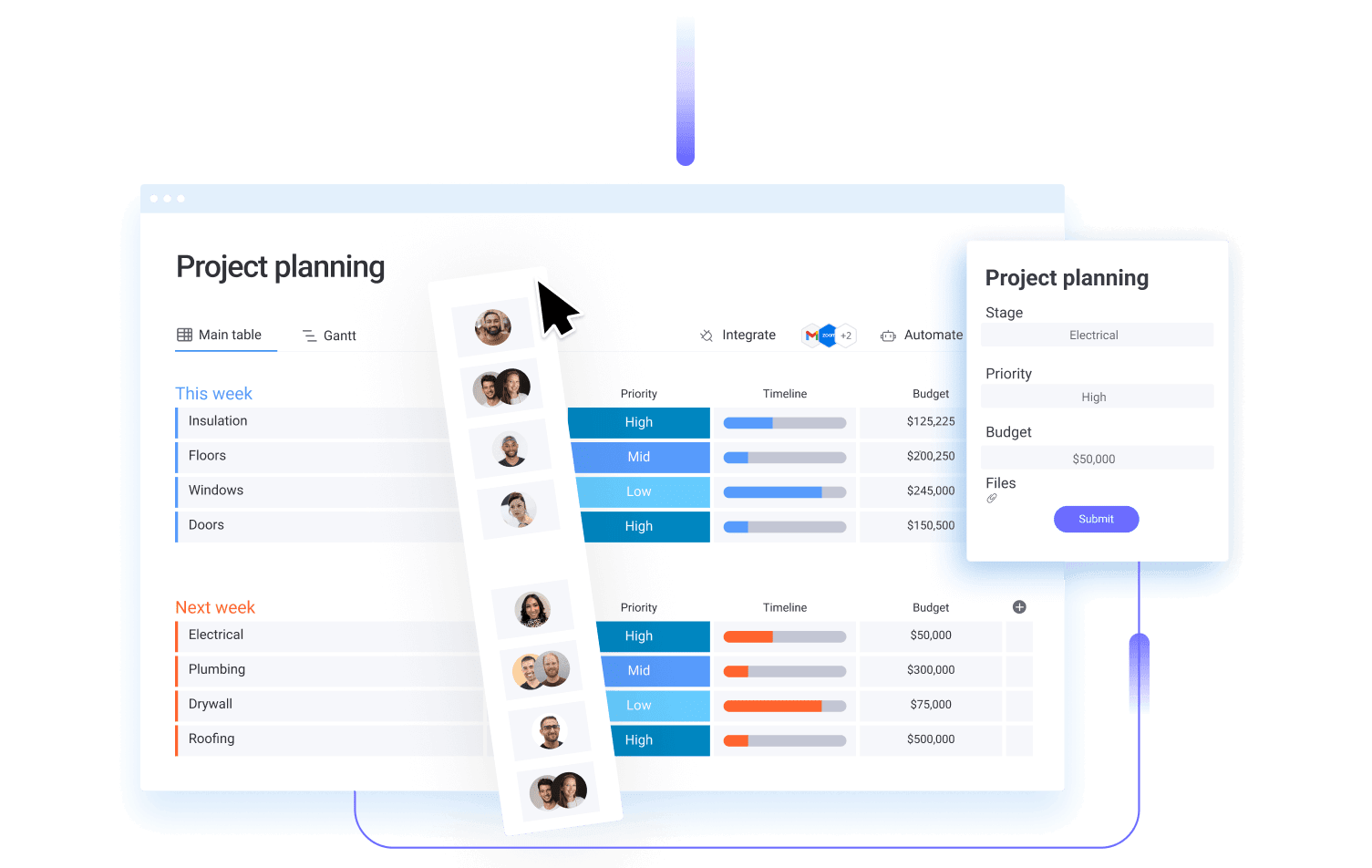 Customizable workflows & dashboards
Our platform is fully customizable, allowing any team to build a workflow that is perfectly tailored to their precise needs. Create dashboards that make sense to you, and easily turn insights into data to make proactive, smart decisions.
"I left Teamwork, now I am leaving Asana and moving to monday.com... the tremendous dynamics and freedom of tasks...automations, here monday.com beats Asana completely."
Remi K
|
Chief Executive Officer
"monday.com was the solution that best fit into my team's workflow. Other solutions like Asana overcomplicated our process, where monday.com offers a simple intuitive interface that works for us."
Michael A
|
Audio Engineer/Editor
Trusted by 186,000 customers worldwide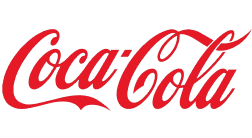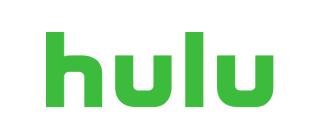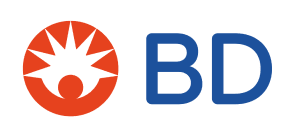 Frequently Asked Questions
Asana is a well-known task and project management software used by agile teams of various sizes. It's used to help teams organize, collaborate, plan, and execute their tasks and projects.

The most basic version of Asana is free for up to 15 people. However they offer a Premium, Business, and Enterprise plan with upgraded features for a higher cost.

What is the best Asana alternative?

There are multiple Asana competitors, but the best Asana alternative depends on the goals and structure of your team/ company. Some of these include

monday.com Work OS - the ideal option for all teams to easily build their own work software
Hive - uses tasks as building blocks
Basecamp -fewer features than competitors, but easy to use
Trello - relies on Kanban board style project management
Jira - great for developers using Agile frameworks
Smartsheet - a powerful application ideal for project managers who are used to working on a Google Sheet or Microsoft Excel

Asana is not an open source software, but a good open source alternative is the monday.com work OS.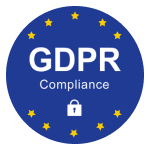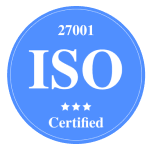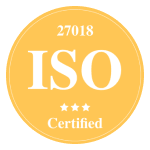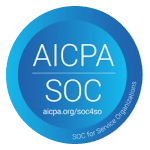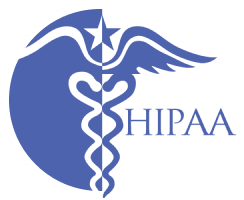 Try monday.com for your team