The Trello alternative with the most functionality
monday.com is a Trello alternative where you can create any workflow. Using customizable building blocks, organizations can create a CRM, a marketing campaign planner, product development software, and more. Our Work OS has solutions for any team, any industry, and any organization.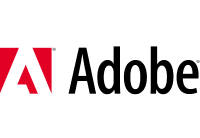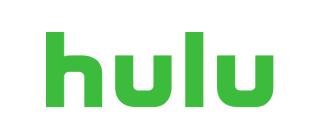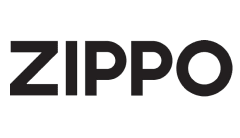 Trello vs. monday.com: How do they compare?
Get the most out of your Work OS: monday.com is a Trello alternative with all the functionality of a task management tool and then some. Access advanced analytics to make smarter decisions, collaborate with team members on documents in real-time without disrupting their flow, build your own apps, and more.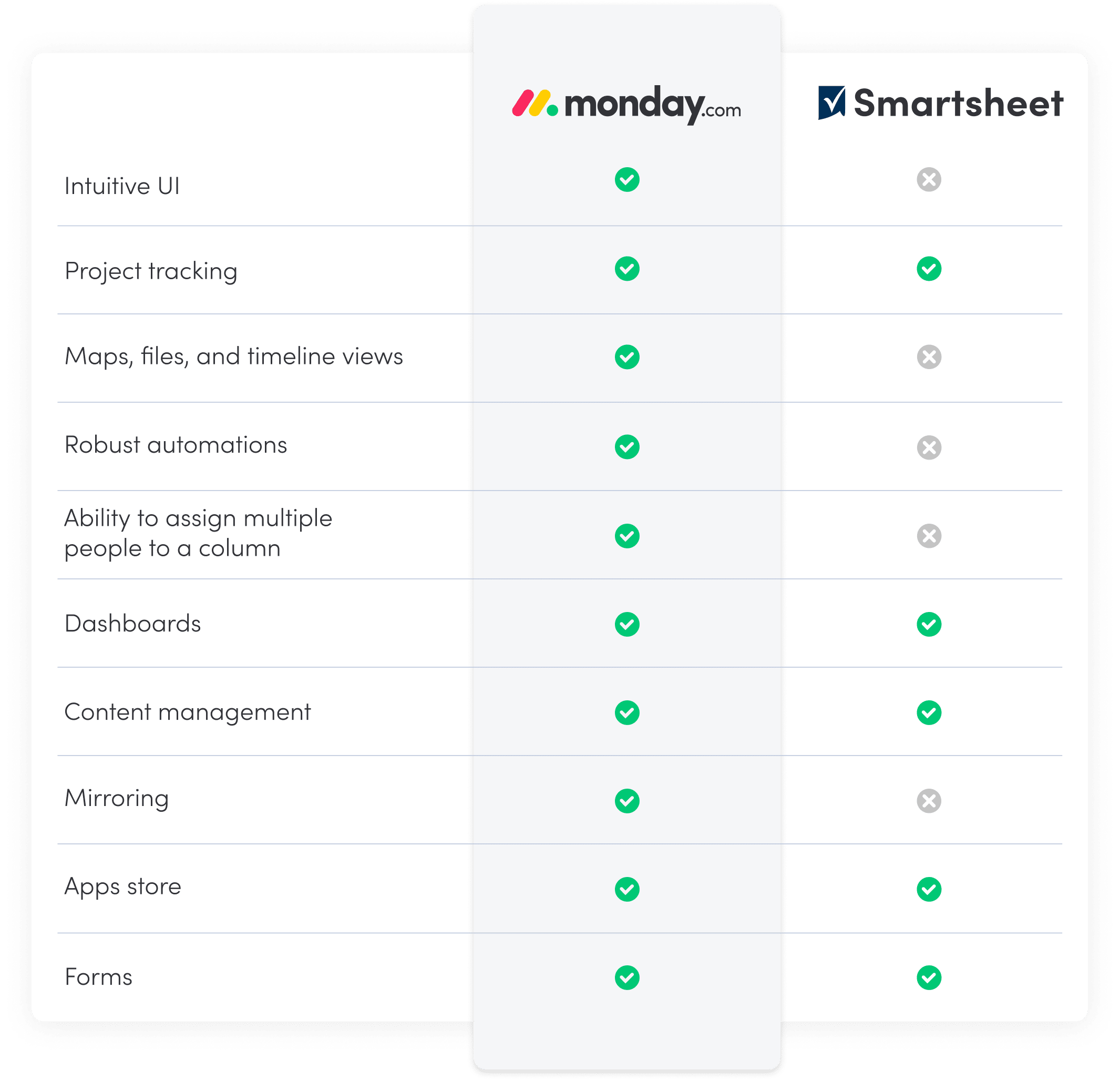 What will you get with monday.com?

Collaboration capabilities
Compared to competitors, monday.com Work OS is an intuitively collaborative platform, meaning looping several people into an initiative is quick and easy. Instead of having to create multiple columns to assign multiple people to a task, monday.com allows you to assign multiple people to a task within a single column. When writing proposals, meeting notes, presentations, and more, it's important team members can add in their feedback on one document. On monday workdocs, teams can create any document they need, add their notes or feedback in real-time, and tag team members, all without disturbing others' work.

Time and progress trackers
Though Smartsheet has a simple time tracker, monday.com allows organizations to track how much time you spend on a task, access a timeline history and log, track smaller tasks within tasks (we call these subitems), and make calculations on the time remaining or billing rate. To visually keep track of how long tasks take you, teams can use the progress tracking column to combine each column status into one battery view. At a bird's eye glance, managers can see the percentage of completion based on the amount of tasks marked as done.

Clean, easy-to-use interface
Say goodbye to clunky, dated interfaces. On monday.com, we give you all the tools you need for a powerful workflow, but keep the platform sleek and visual. Create your perfect solution and choose which information you'd like to see, keeping your workspace clean. Delete or collapse columns, groups, or subitems you don't need at the moment, or keep your notes and boards organized with an intuitive folder system. Visualize your data and information as you see fit, and easily filter boards for people, status, task, and more. Use colorful labels to help your team see progress at a glance, or use colors to emphasize your data.

Complete customization
As Smartsheet doesn't offer Kanban boards or other hybrid project management methodologies, agile teams may struggle to display information in a way that makes sense for them. In Smartsheet, everything is based on spreadsheets. Though they offer calendar views, you're still relying on conditional formatting. Alternatively, monday.com allows teams to choose from Gantt charts, Kanban, Calendar, Timeline, Cards, Forms, Table, and other views to make sense of their workflows and data. From there, teams can get creative when building multiple projects and tasks, from column types, assignees, and personalized views.

Check out what users have to say about us
Read our verified customer reviews from G2 and TrustRadius
"Trello is great for single projects, [but] if you work on numerous projects each week and want to track them on a single board, it becomes a bit complicated. It definitely isn't a sub for a heavier PM tool like monday.com."
Kimberlie F
|
Senior Digital Design, Marketing & Strategy Consultant
"Compared to competition's products like monday.com, the software is not very customizable. It is very hard. User experience definitely needs upgrading. monday.com is far better visually."
Robert W
|
Web Design and Development
"Sometimes I can spend weeks without gazing at Trello, I wish it was a little bit more like monday.com in terms of colors, and less limited in terms of power ups."
Diego D
|
Content Producer
"[Trello] is missing the tracking and metrics features of some of the more involved PM apps (like monday.com), which may be helpful to larger organizations who want data on things like completion time, time tracking, calendar, financial tracking, etc."
"This is a great platform for agile software beginners or the budget-conscious, as you can use Trello for free. However, it does not have the robust capabilities of its competitors like Asana/Jira or monday.com."
verified user
|
Sporting goods
"Overall, Trello is a great tool. It's user-friendly, very powerful and it works well for our team. If you're wanting something with more muscle, then I'd suggest looking at either monday.com or Airtable."
jared D
|
Onboarding & Services Manager
"Trello is great at allowing you to organise [your work], it's easy to create and move lists, as well as prioritise tasks. [But] the downside of using Trello is that there are more sophisticated task management softwares out there, such as monday.com with integrated chat etc."
I.E.
|
Tech Writer in Entertainment
"As a hub for sharing project visuals a team is working on, trello is pretty good. But for task management I tend to prefer leankit or freedcamp or monday.com. These provide you with a timeline and allow you to assign people to certain tasks etc."
Thomas C
|
Social Media & Content Specialist
Get started now with the monday.com Template Center
Need some inspiration on your workflow? Head over to monday.com's Template Center—we offer more than 200+ customizable templates for any industry, business, and team. From HR to IT, choose your industry, pick a template, and get started in minutes.
There's a plan for every team size
We know that each organization works differently; each requires specific features to support its workflows and projects. Each plan on monday.com comes with its own features for various needs and price points. After determining which plan is best for you, you can choose between a month-to-month or an annual payment plan. Check out out pricing plans below or contact a member of our team to determine your best fit.

Frequently Asked Questions
What's a good Trello alternative for teams?

monday.com
Proofhub
QuickBase
Teamwork
Asana
Wrike


What's a good Trello alternative for personal use?

Now teams of any size can use monday.com! From home improvement projects to budgeting, to event planning, and freelance assignments, any one can use monday.com to plan their initiatives from A-Z. Our new free plan includes: unlimited boards, unlimited docs, 200+ templates, 20+ column types, and more. See more on our pricing in the section below.

Who is better Asana or Trello?

Both Trello and Asana's project management tools have unique selling points. If you're looking for a tool with analytics, Asana's dashboards include charts and number widgets. Trello shines for its simple UX, task lists, and ability to cater towards small teams running a few projects. For more robust capabilities and the ability to manage more complex projects, monday.com provides full scale reporting, custom automations, multiple ways to showcase information (such as timeline views, task views, list views, and more) and a colorful, intuitive user interface so anyone can get a high-level view of their project at a glance.

Is automation free in Trello?

Trello's built-in automation tool, Butler, is available for all their plans with no additional cost, but it does come with limitations. Depending on the plan, the number of automations per month ranges from 250 to unlimited. While Trello has free automations, it may come at the expense of flexibility and ease-of-use. Organizations can create any number of custom automations on monday.com. With no-code automations, customers can easily create the recipes needed for maximum efficiency.

Can you link Outlook to Trello?

If you use Microsoft Outlook, you can integrate your Trello boards' calendars with Outlook, so you can view your calendars and your cards with due dates all together in one place. monday.com also has an Outlook integration so you can connect your inbox with your monday.com workflows. Use our ultimate collaboration tool to turn emails into action items and automatically keep everyone seamlessly connected.

Why is monday.com a good Trello alternative for teams?

Why we we believe monday.com is the best Trello alternative: On our Work OS, customers can build any product they need for any industry or team, creating their dream workflow in minutes. Though Trello's Kanban-style boards are great for simple projects, monday.com gives companies room to scale with the ability to view multiple projects at once, see assigned tasks, customize columns, widgets, dashboards, and access advanced reporting capabilities.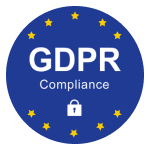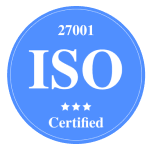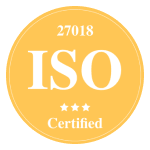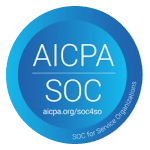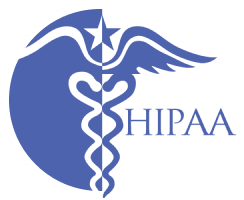 Try monday.com for your team