A project plan is an essential document for keeping your project on track. It states the purpose of your project and identifies the scope, structure, resources, goals, deliverables, and timelines.
Without a solid plan, projects typically get delayed and run over budget.
In this high-level guide, we'll show you how to write a project plan in six steps and share five monday.com templates to get you up and running quickly. But first, let's define a project plan and its various components.
Get started
What is a project plan?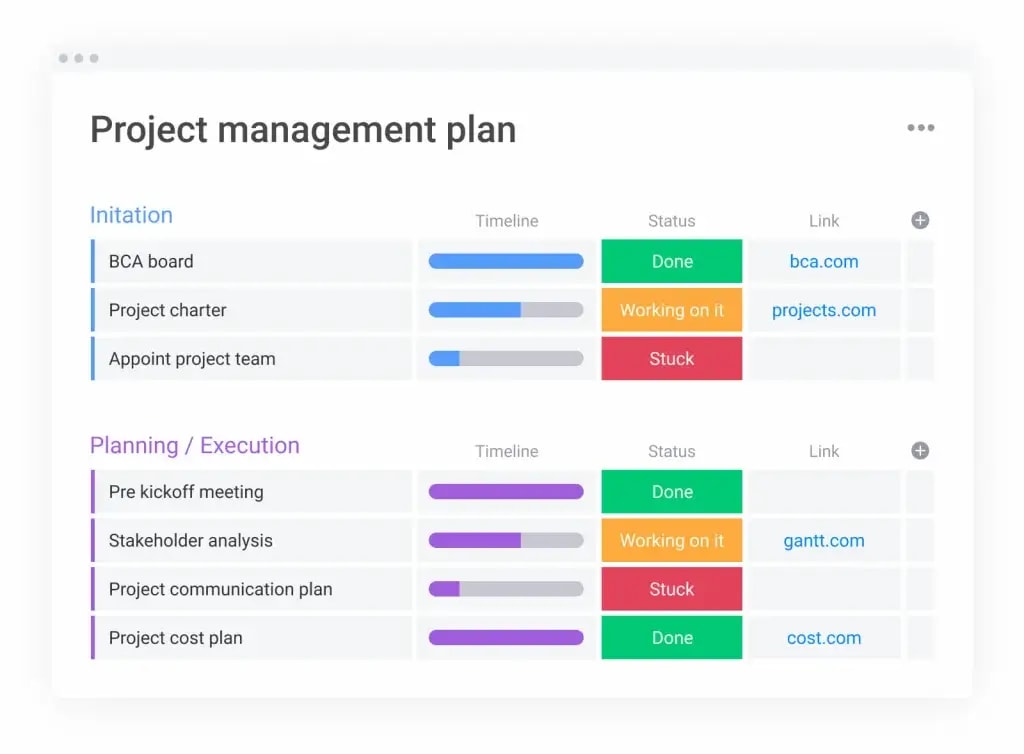 A project plan is a formal document that outlines an entire project's goals and objectives, specific tasks, and what success looks like.
In addition to setting the purpose of your project, it should include other materials and deliverables relevant to the project, such as:
Timelines and Gantt charts for key milestones — like start and end dates, getting your 200th customer, or launching an event or app.
Communication plans — to keep everyone informed of progress, achievements, and potential roadblocks.
Work breakdown structure — especially if you have multiple team members working on different or simultaneous tasks, in which case, you may also need a

Project Planner

.
Resources needed to complete the project — like project management tools, cash, freelancers, and more.
In short, your project plan serves as a central hub to define, organize, prioritize, and assign activities and resources throughout your project's life cycle.
What is project planning?
Project planning is the second phase in the project management lifecycle:
During the project planning phase, you extend the project charter document from the initiation phase to create your detailed project plan. Typical tasks within the project planning phase include:
Project plan elements
Here's how a project plan differs from other project planning elements.
Project plan vs. work plan
Although similar, work plans are not as comprehensive as project plans. A work plan focuses on helping project teams achieve smaller objectives, whereas a project plan provides a high-level overview of an entire project's goals and objectives.
Project plan vs. project charter
A project charter provides an overview of a project. It's a formal short document that states a project's existence and authorizes project managers to commence work. The charter describes a project's goals, objectives, and resource requirements. You create it in the project initiation phase before your project plan and present it to key stakeholders to get the project signed off.
Project plan vs. project scope
Part of your project plan includes the project scope, which clearly defines the size and boundaries of your project. You document the project scope in three places: a scope statement, work breakdown structure (WBS), and WBS dictionary. It serves as a reference point to monitor project progress, compare actual versus planned results, and avoid scope creep.
Project plan vs. work breakdown structure
A work breakdown structure (WBS) is a hierarchical outline of the tasks required to complete your project. It breaks down large or complicated goals into more manageable tasks so you can execute the project plan. The WBS breaks down the project scope into phases, subprojects, deliverables, and work packages that lead to your final deliverable.
Project plan vs. agile project
An agile project is the opposite of a traditional project plan. Agile projects use an incremental, iterative approach to deliver a project, whereas traditional projects — also known as a waterfall approach — use a cascading, step-by-step planning process. Agile projects are synonymous with software development teams, but you can use them in any field.
Why are project plans important?
Over a third of all projects experience something called scope creep. This is where the team ends up doing more work than originally planned. Much of this can be avoided by accounting for unexpected hold-ups or changes in circumstances within your project plan. A project plan also makes it easy to pinpoint when problems arose, so you can be better prepared for future projects.
If you look at the numbers related to project management, it's easy to understand where a project management plan could have a positive impact—45% of projects aren't completed on time, and 38% of projects are over budget.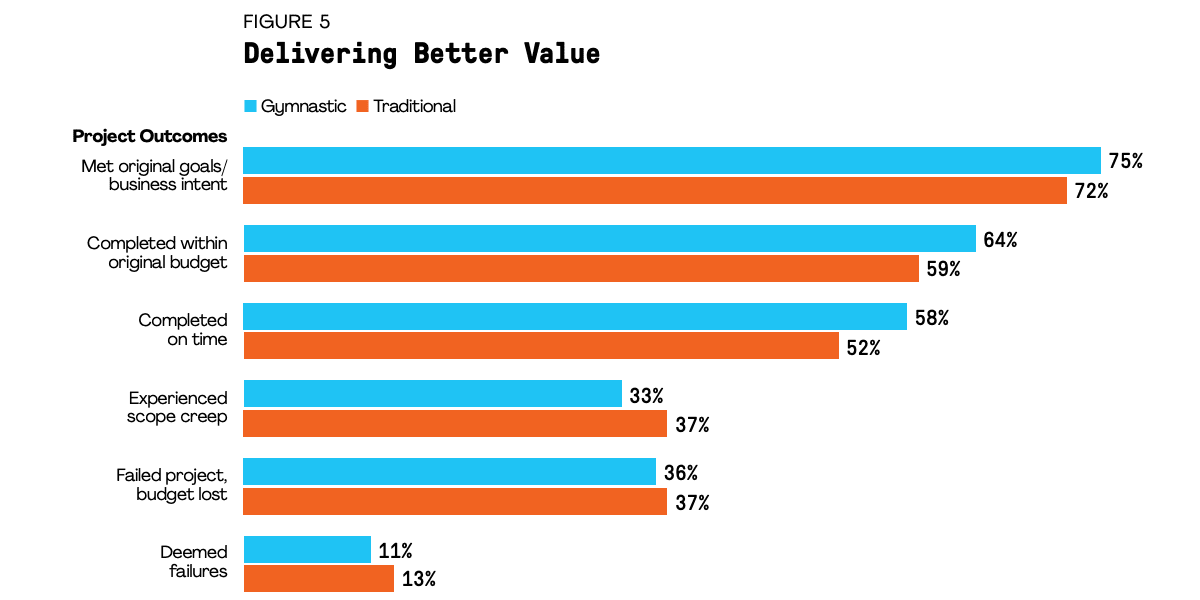 A project plan can help to curtail wily overspending and late turnaround by identifying these issues early. This leaves no room for confusion and delays in the workflow and progress of your projects.
How to create a project plan in 6 steps
There are no hard-and-fast rules for a project plan. However, we recommend you use the following six steps as a springboard for creating one.
1. Start with an executive summary
The executive summary goes at the beginning of your project plan and should summarize the key points of the project plan. It should restate the purpose of the project plan, highlight the major points of the plan, and describe any results, conclusions, or recommendations from the project.
Even though it is at the beginning of your project plan, it's something you will write last, as you'll be pulling out the main points from the rest of your plan.
It should be no longer than a page, offering a brief overview of:
The project objectives and goals
Your chosen project methodology/framework
The final deliverables and acceptance criteria
Key scope risks and countermeasures
Summary of milestones
An overview of the project timeline and schedule-based risks
Resource and spending estimates
This snapshot of your project makes it easy for key stakeholders who aren't actively involved in the mechanics of the project to understand it. For project managers, the executive summary serves as a quick reminder of the key project goal, scope, expectations, and limitations. Since almost a third of projects don't meet their original goals, it's important that project managers review the project plan regularly to stay on track.
2. Define the project scope
There are few things worse than starting on a project only for it to balloon. By defining a project's scope, you set the boundaries for a project's start and end dates as well as expectations about deliverables and who approves requests—and what merits approval— throughout a project.
It also involves outlining the potential risks associated with meeting these expectations and providing countermeasures to mitigate these risks. Identifying exactly who's accountable for tracking these risks is essential.
This step will help you prevent scope creep, or how a project's requirements tend to increase over a project lifecycle. Organizations complain that 34% of all their projects experience scope creep, yet only 52% of organizations go to the effort of mostly or always creating a scoping document every time.
3. Structure your project
There are several frameworks you could use to guide your project and this will affect your workflow's organizations and how deliverables are produced and assigned.
For example, if you're using the waterfall framework, you'll be planning everything in advance, working through each stage of development sequentially, and specialized task owners executing their work at a defined time.
Remember that creating too many dependencies within your project structure can negatively impact success, so try to work out ways that teams can work autonomously to achieve deliverables in a timely manner. It's also good to consider how many approvers are needed to maintain order but also to prevent bottlenecks.
Above all else, it's important to incorporate set times for team knowledge-sharing, so your projects can be more successful. Make a note of the communication structures you'll use to encourage collaboration.
4. Check what project resources you have available
Define the resources you have available for this project:
Team
Time
Budget
Technology
Physical resources
You need to be precise when you're assessing what you'll need, otherwise you're baking a cake with all the wrong ingredients. A resource manager or project manager can lead this.
As an example, when teams have the right highly skilled people, projects are 30% more likely to succeed. Yet, a third of people don't believe their teams have all the right skills for the project—a recipe for failure.
The quantity of team members is also important—if the ratio of work to available people is off, efficiency and quality will suffer. If you want to effectively allocate your resources to meet expectations, you'll need to be realistic about resource limitations.
This may, for example, mean adjusting timescales if you're short on staff or increasing your budget if you need more specialist equipment.
5. Map out your project timeline
Organizations that implement time frames into project plans are more likely to succeed. Despite this, 52% of projects don't always set baseline schedules. That's probably why 45% of organizations say they rarely or never complete successful projects on time.
In this sense, it's wise to add a project schedule section to your project plan. This part of your plan should set expectations on when you'll deliver and how you'll stick to your project timeline.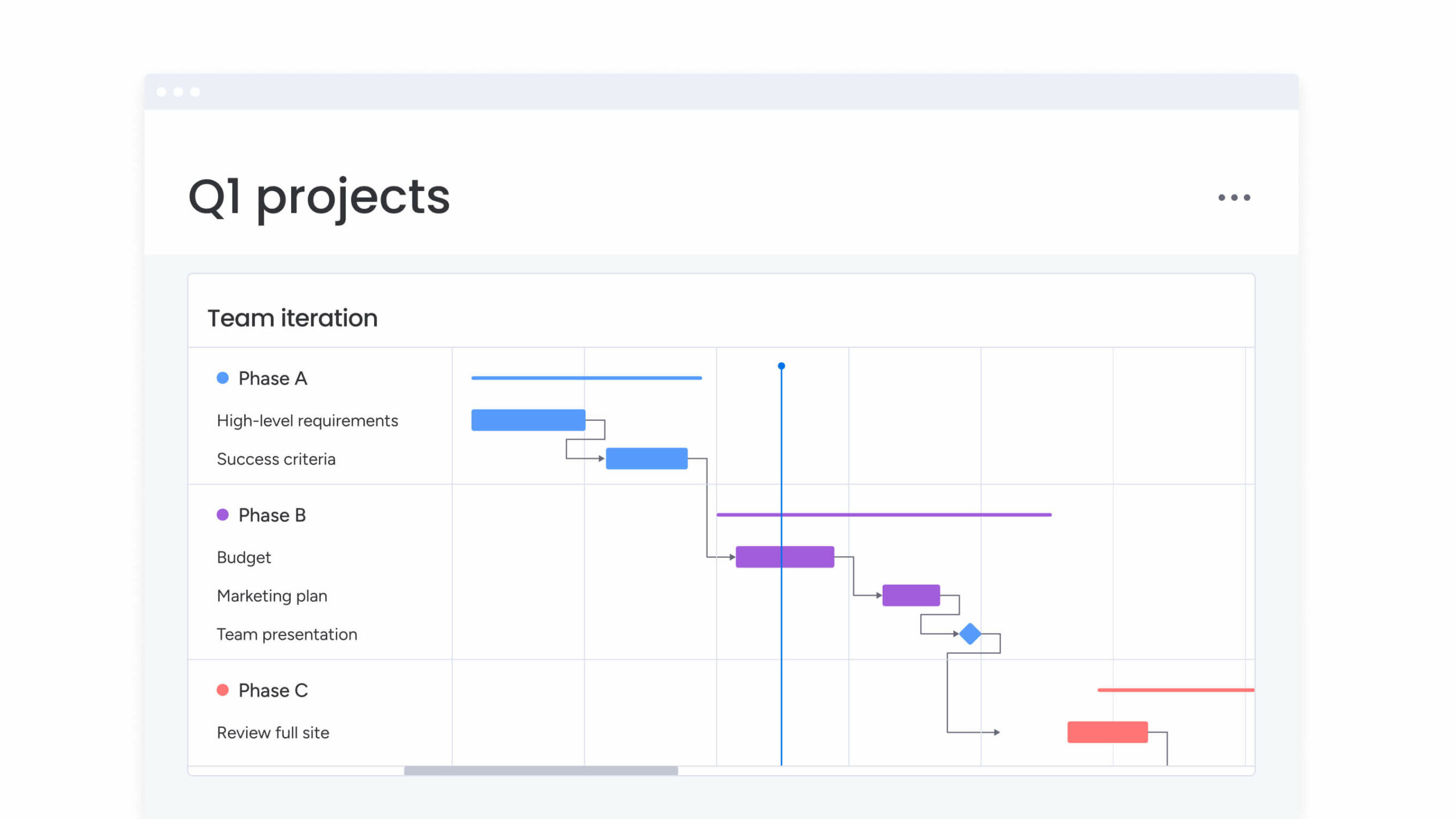 Your project schedule will look a little different depending on which framework you choose.
The tasks that you have a 'Work in Progress' (WIP) will depend on your team's capacity. In this section, you should set your maximum number of WIPs you can have in each column at each time.
6. Manage your project changes
Organizations put change control in their top three project challenges. If you don't solidify a change management plan, your team will be clueless about what to do when unplanned change hits. A dynamic change management plan will outline the steps to follow and the person to turn to when unforeseen changes occur.
A key part of this is having a change management tool in place. And monday work management is flexible enough to help you manage all parts of the project life cycle — from planning and monitoring to reporting and resource management. Let's take a look at a few of our templates that can help you get started.
Get started
5 project planning templates to help you write a good project plan
monday.com templates can be lifesavers when it comes to visualizing each section of your project plan, and they make it easy to get started. Try these 5 project plan templates to kickstart your project planning process.
1. Project Plan Template
Looking for a general project plan template? Try one of our project plan templates.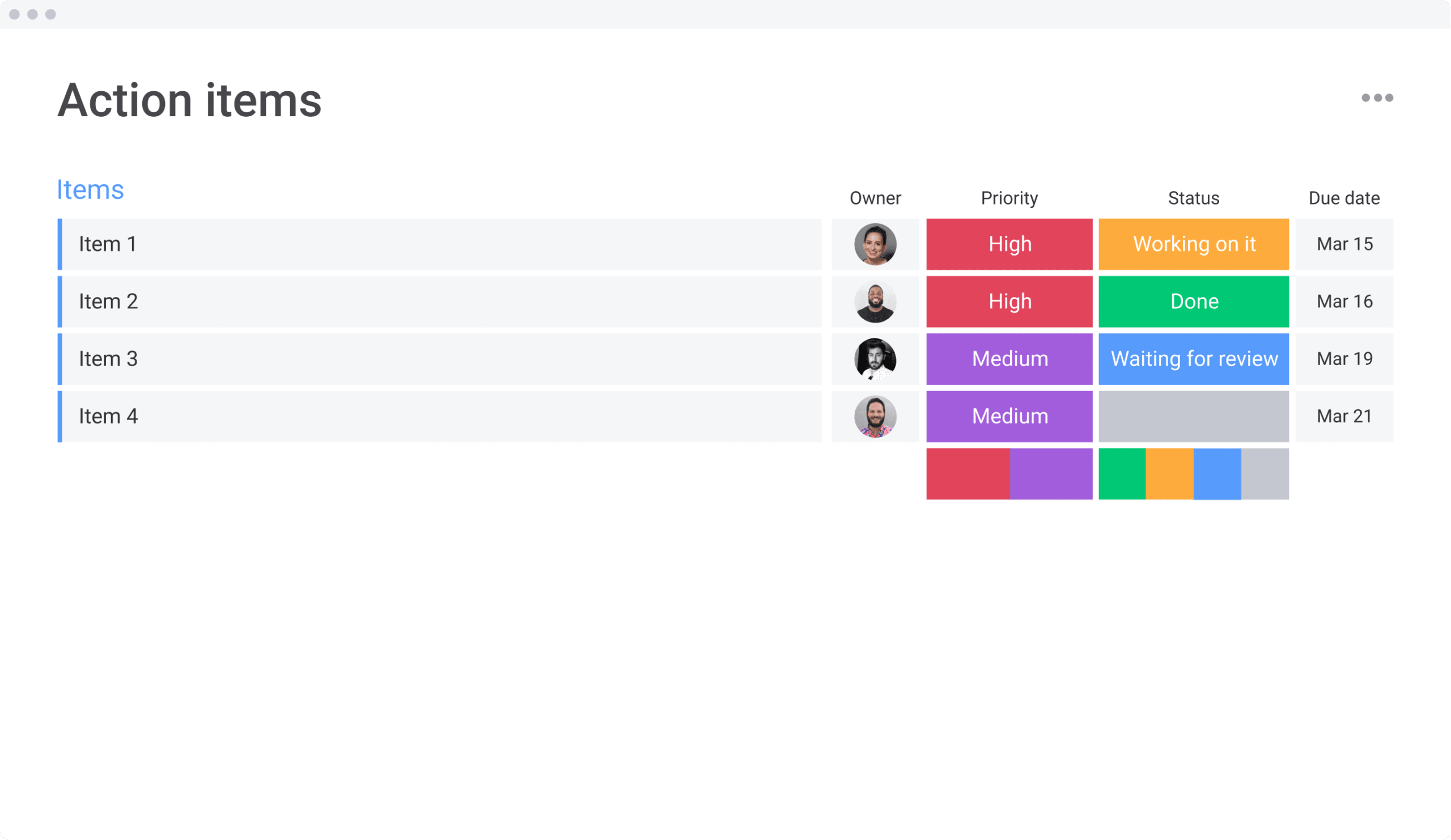 Using this highly visual template by monday.com, you can structure your subprojects by set time periods and allocate accountable personnel to each phase.
Prioritize each project and add a timeline to show when deliverables are expected.
2. Resource Utilization Template
Resource management allows teams to focus on executing tasks, projects, and processes efficiently and achieve shared goals at scale.

You can allocate resources to individuals and tack on timescales so your staff knows what resources they're responsible for in which phase. Adding a location makes it easy for teams to know where to hand over resources as they transition from one phase to the next—and they can check this on our mobile app.
Use the Workload view to manage your team's time proactively and get an overview of the workload and capacity of each person on the team.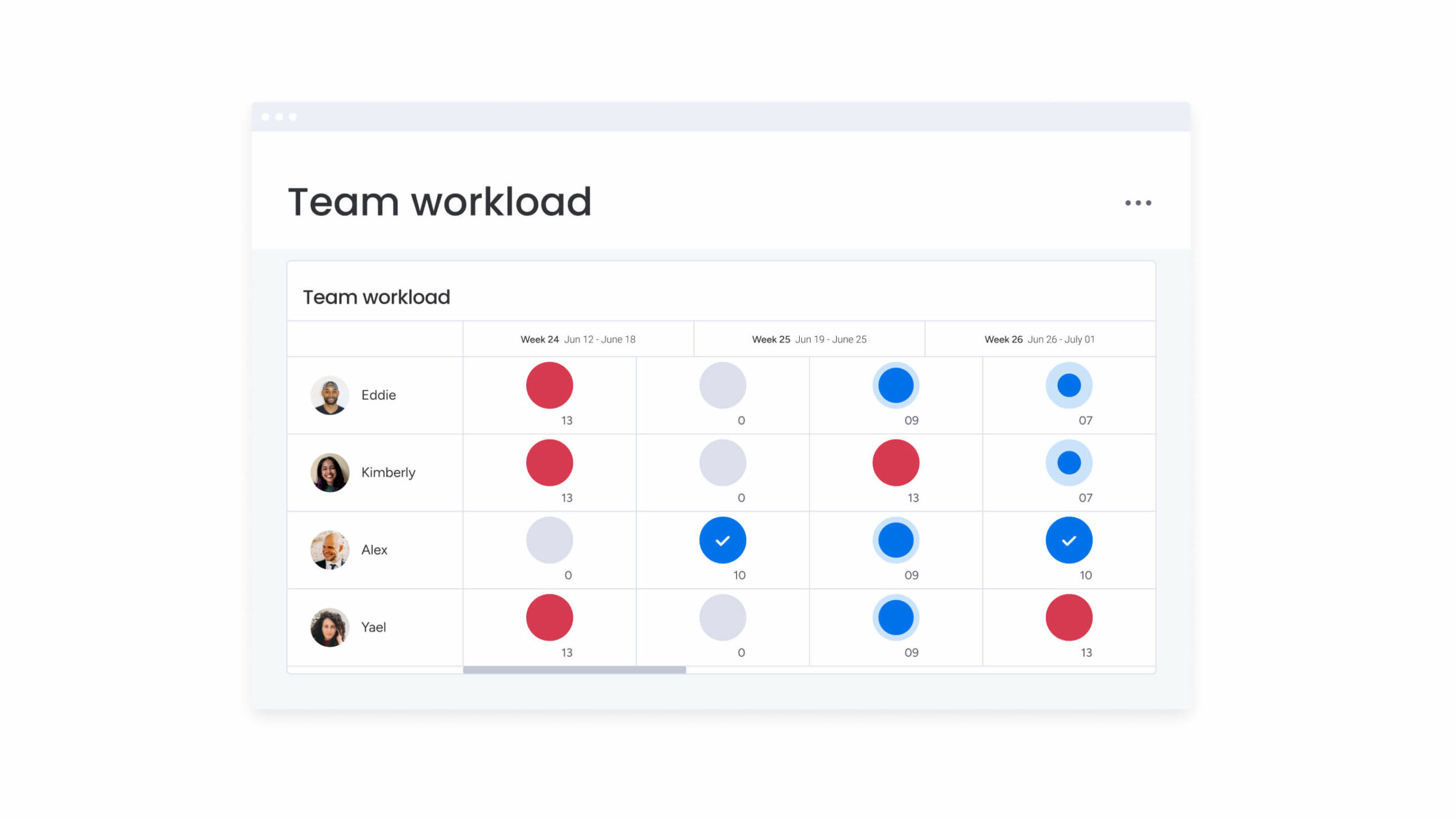 3. Project Cost Management Template
It's far easier to plan a budget when you can see all your costs in one place.
That's why this Project Cost Management Template from monday.com is so incredibly handy.

Add each subproject and plan out projected costs, allocating totals to each department. You can use the document to estimate the budget you'll need and to record your approved project budget. You can then use our dashboards or reports to see the information in a different, more colorful way.
4. Project Timeline Template
Plan out your schedules with this Project Timeline Template.

While this dashboard isn't really suitable if you're working with the Kanban framework, it's ideal for those operating under Waterfall or Scrum frameworks.
For Waterfall projects, add in your milestones, attach a timeline, and allocate a set number of workdays to complete the tasks for each milestone.
Tag the team leader for each phase so project managers know which milestones they're responsible for.
During project execution, teams can use the status bar to track progress. They can also add updates to each milestone by clicking on each item, which encourages inter-team collaboration.
For Scrum projects, you can organize the dashboard by Sprints, adding in the specific tasks as they're decided.
5. Program Risk Register Template
Visualize all your project scope and schedule risks in this Program Risk Register Template.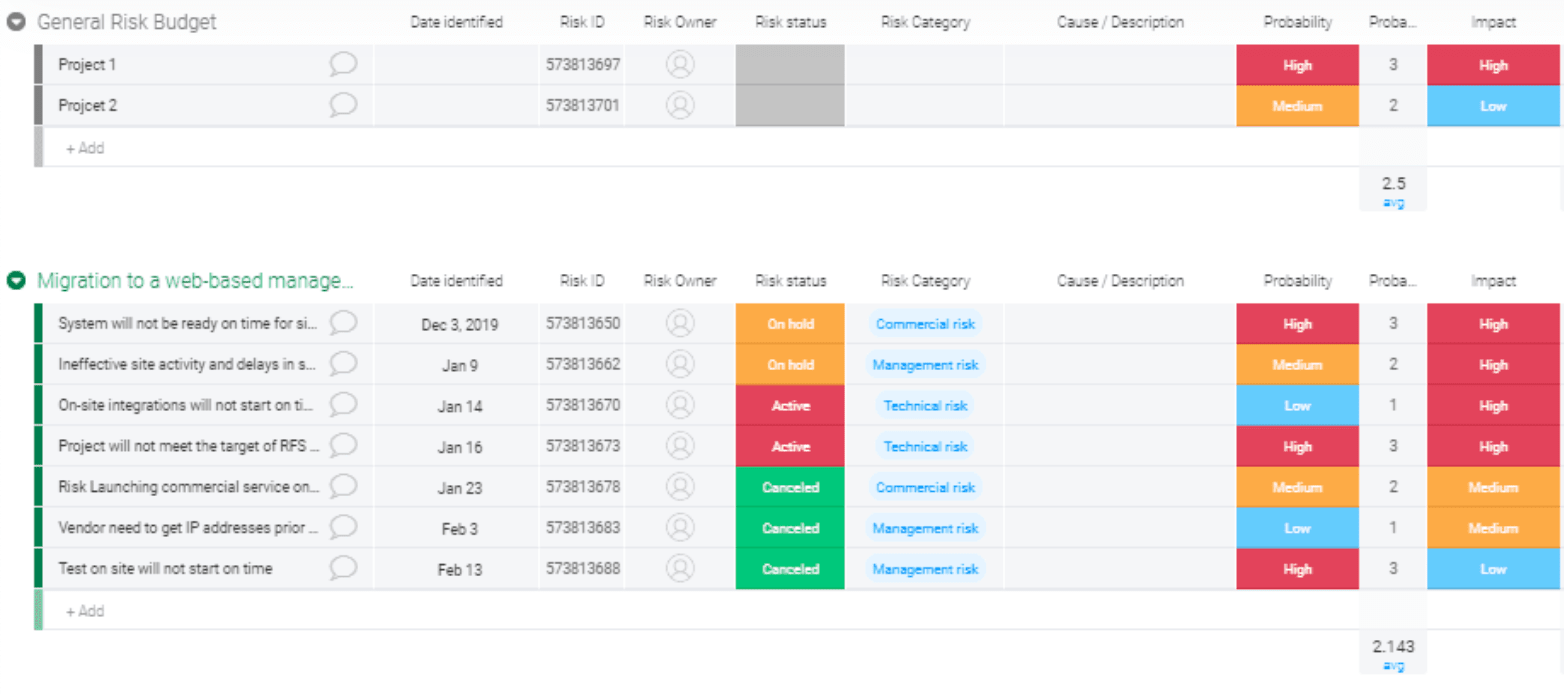 Use color-coded status bars to illustrate risk status, risk probability, and risk impact for your project scope and schedule.
You can even categorize risks, add a risk owner, and suggest mitigation strategies. That way other project team members know what to do if these risks start to blossom into real glitches.
Get started
Optimize your project management plan with the right tool
Project plans are an essential part of your team's success.
While they are detail-oriented and complex, creating one and managing it shouldn't be a struggle. Use monday.com's pre-built planning templates to help you break down each section of the plan as you go and monitor everything in real-time.
Try monday work management, and see for yourself how much smoother your next project will run when you can consolidate all your project planning materials in one place.