A retail CRM solution that grows with you
Sell smarter, provide better support, and manage all of your customer data in one place.
What would you like to manage on monday.com?
Manage orders, inventory, and customer relationships on monday sales CRM
Integrate and innovate your retail processes
Discover true flexibility and customization for your business' backend.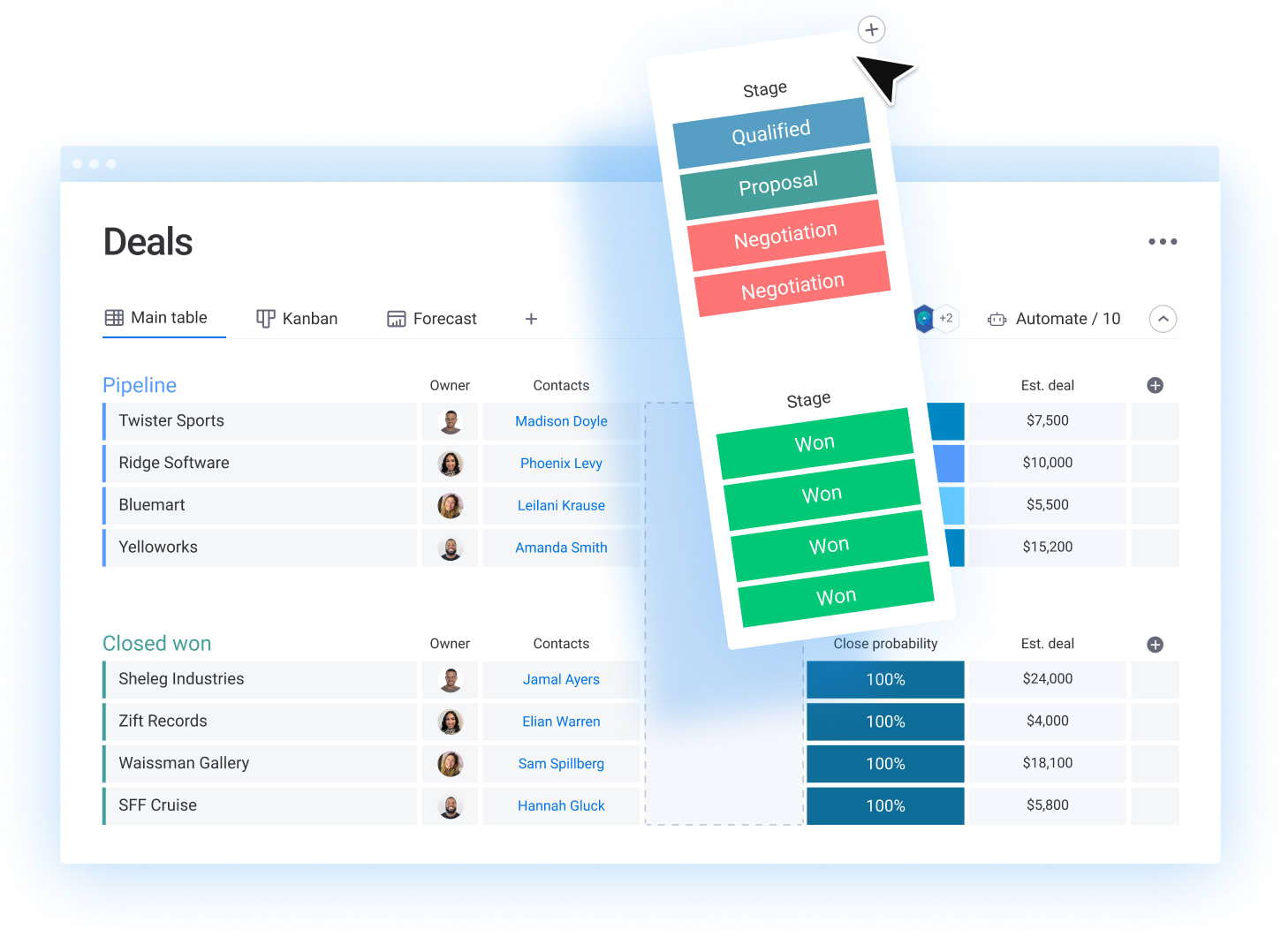 A few retail CRM features on monday.com:

Workflow
automation
Spend more time closing deals. Decrease response time, contact customers at the perfect time, and increase customer satisfaction with custom automations.

No-code/low-code building blocks
Make your CRM work for you. Use our custom building blocks to track work, customer communications and actions, and analyze performance.

Knowledge
base
Create one hub for all docs, PDFs, product updates, company news, and other crucial information so your support team always has the most up-to-date information.

Reporting
tools
Always have an answer to 'what are the latest numbers?' Track sales, team performance, leads, forecast by sales rep, and more.

Integration
capabilities
Close out all your tabs aside from one. monday.com CRM offers integrations with your favorite tools such as: Zoom, Gmail, DocuSign, Aircall, and others.

Status
Column
Immediately see ticket progress, request type, open date, and any other relevant information. Customize statuses with colors, labels, filters, and automations.
Other retail CRM templates you may like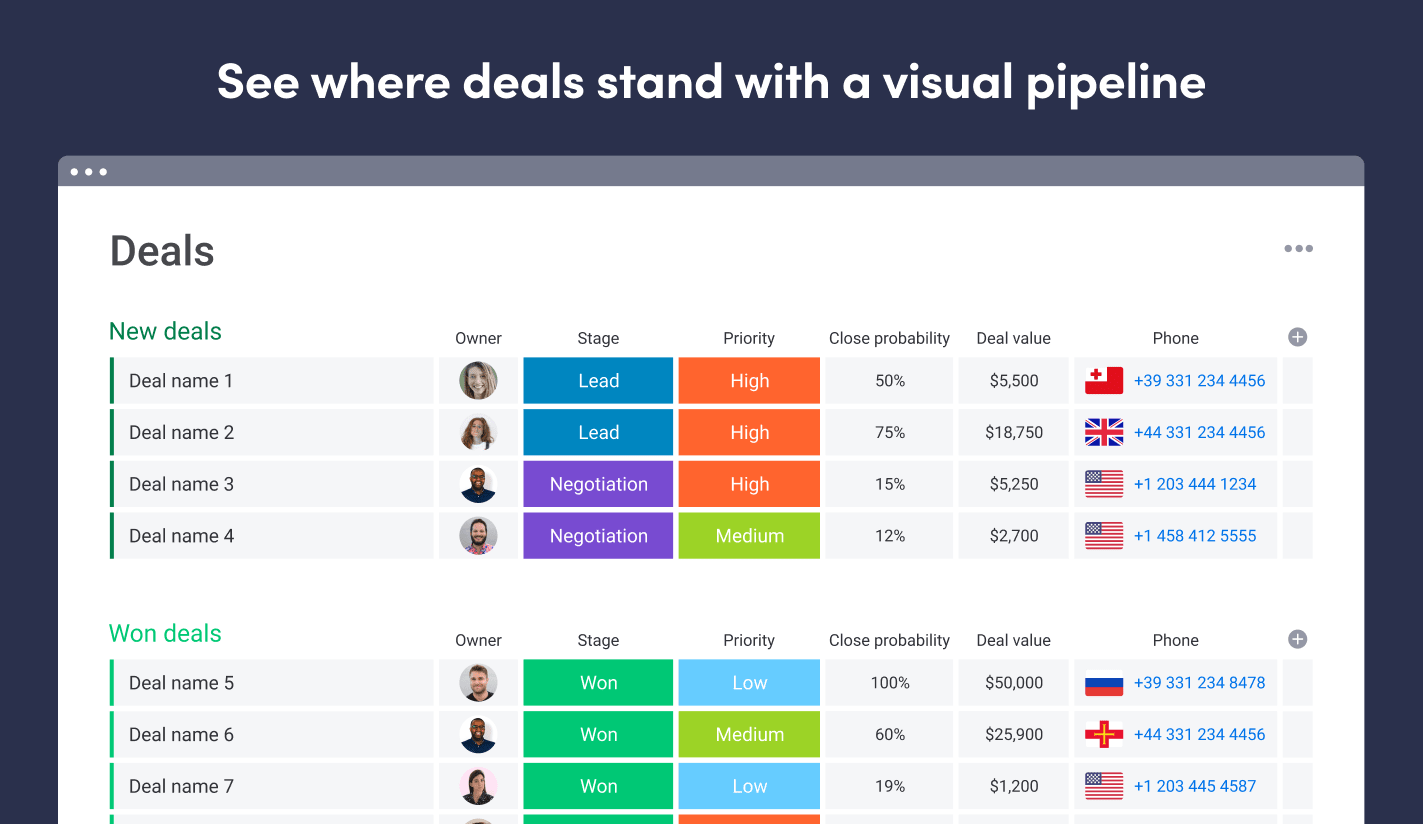 Basic CRM
Use this basic CRM template to manage and track your contacts and deals in one place.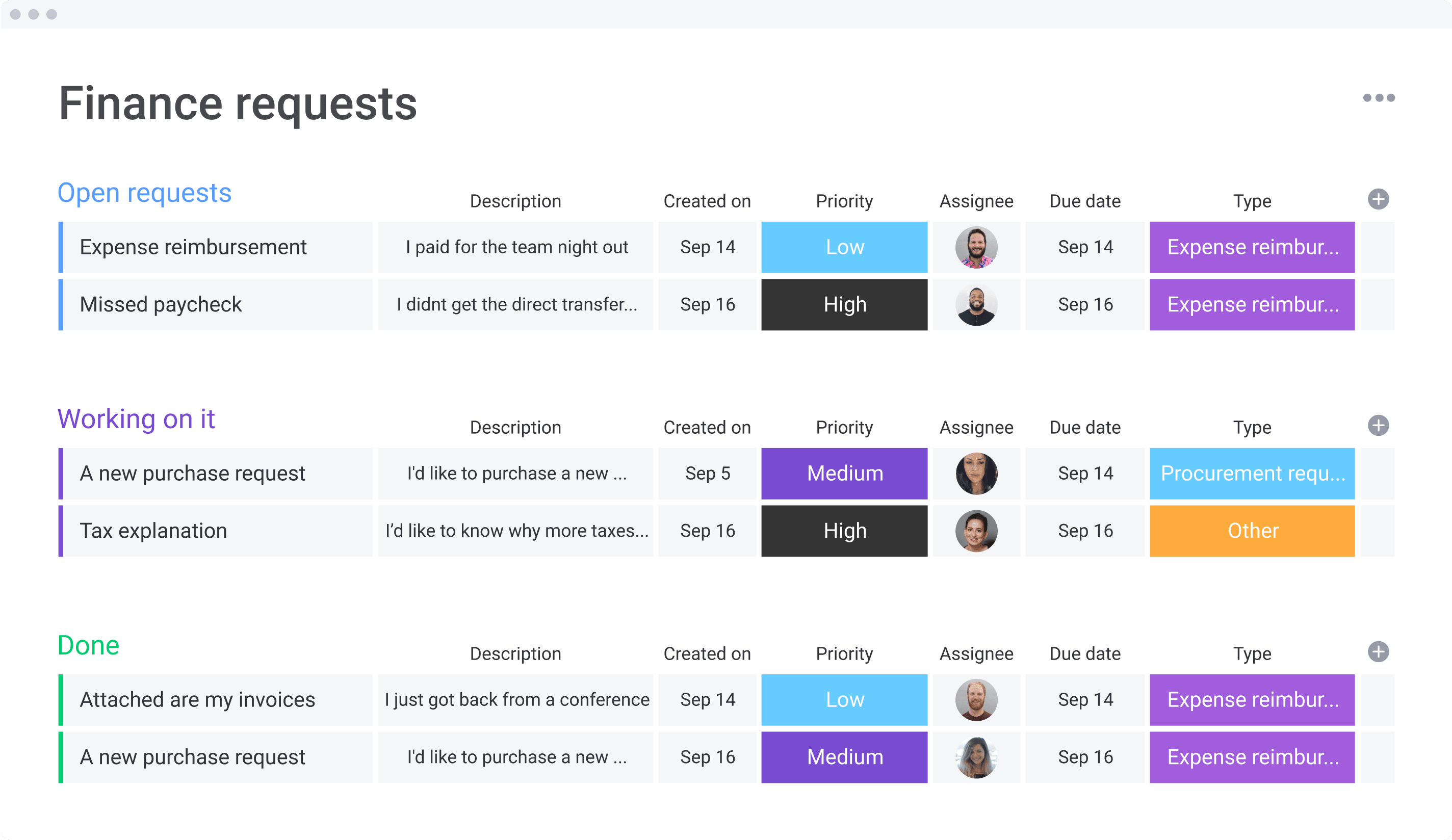 Finance requests
Easily collect your team's finance requests. Keep all employees informed by tracking statuses, updates, and more.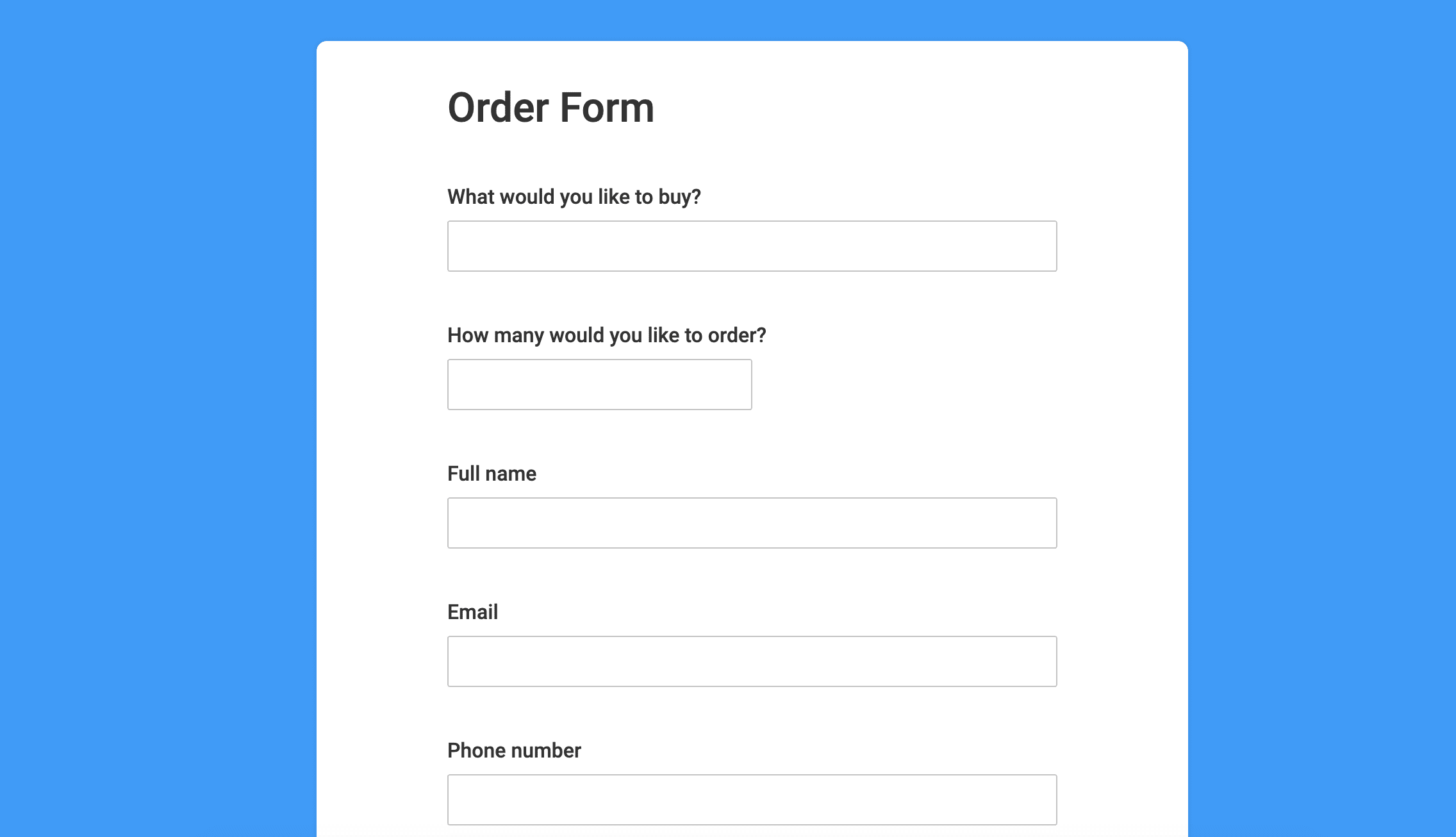 Order Form
Streamline all relevant order information using a customizable form. Easily share this form with all stakeholders to track orders from initial request to final delivery.
An award-winning platform. Loved by customers
Based on 10,000+ customers

Frequently Asked Questions
Should retail stores use a CRM platform?

More and more retail businesses are using CRM platforms to manage products and inventory, fulfill payments, and maintain customer relationships. A retail CRM can help you keep up with customer trends, understand key demographics better, and grow your business.

What is the main goals of a CRM?

The most important goal with a CRM is to improve the customer experience. By streamlining customer communications, increasing data accessibility, and automating workflows, a CRM can add a lot of value to your business.

What are the seven Cs CRM?

The seven Cs are:

customer centricity
company culture
customer experience
customer data
customer journey
consumer experience
consumer expectation