Are you thinking about hiring your company's or team's first project manager? Are you exploring the idea of training your team in project management principles?
Because it's such a large and confusing discipline, it can be easy to talk yourself out of getting involved. But don't let that intimidate you. The rewards far outweigh the risks.
If you're still on the fence, we'll give you the push you need to act.
In this post, we'll cover the tangible, research-backed benefits of project management. We'll also explore its impact in specific departments and industries. 
What are the benefits of project management?
The main benefit of devoting yourself to project management is that you'll finish more projects on time, stay within budget, and fail less often.
The latest research from PMI proves this by comparing the project results from mature and inexperienced companies alike. The companies new to project management perform significantly worse.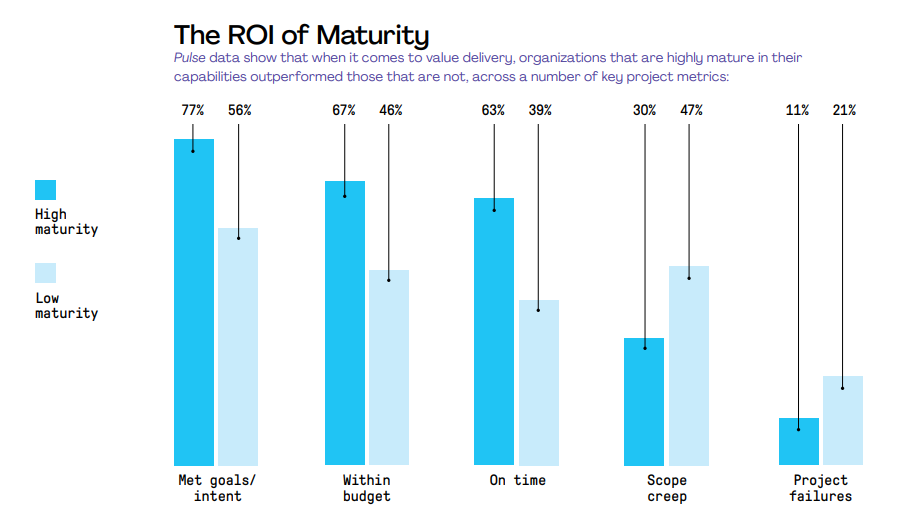 With more successful projects and fewer failures in less time, who could say no? There's a reason most large companies invest in project management — even if they don't always handle it the right way.
If you're thinking, "but we don't have any large projects, does that mean we don't need it?" Don't worry. The survey only shows a general overview of potential benefits at a high level.
It can also transform your staff's collaboration and how they handle an extra challenging task.
Let's see how good project management can help specific teams and departments in your company.
Benefits for sales and marketing teams
Sales and marketing are the perfect examples of departments that always handle some kind of project. They're always targeting a new region, working on launching a new product, or just trying to figure out how to meet their sales targets.
But in most organizations, there's a disconnect. One of the most significant issues for both sales and marketing teams is a lack of collaboration between them.
According to LinkedIn, most executives think that better alignment is the best opportunity for boosting business performance.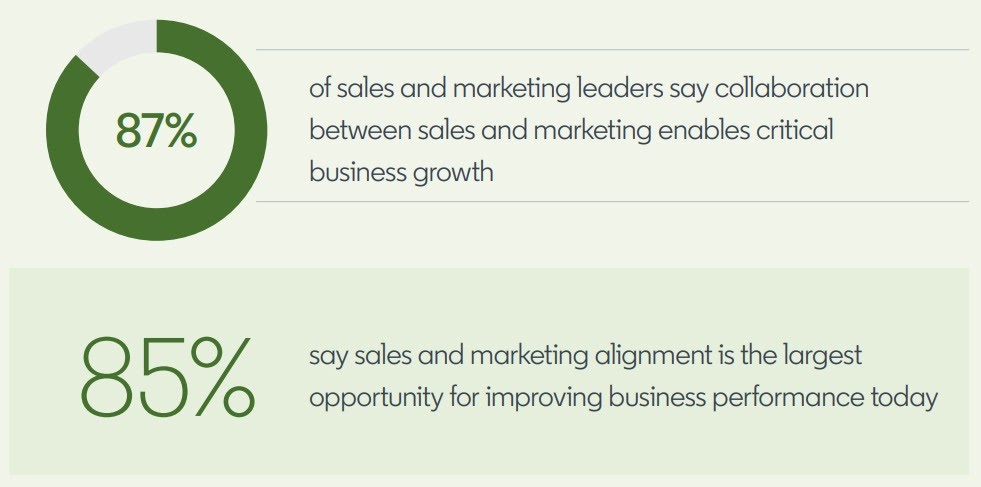 But it isn't enough to tell your employees, "work together more, guys!" That won't start a movie montage where everyone huddles together and gets things done.
Your staff will probably nod in approval, then get back to how they've always worked. Changing the dynamics within a department isn't easy.
Hiring a project manager is only the first step. You then gradually need to change how everyone works.
Luckily, there are frameworks and tools that can help.
With a project management approach, you can recruit and combine talent across functional departments. For example, you can plan new products through their entire journey, from R&D to marketing to sales.

With monday.com, you can use our cross-departmental project template to get a better overview of these projects.
5 concrete benefits
A new project management methodology offers a lot of high-level benefits for your company.
These include:
Get better alignment on KPIs and overall goals.
Gain a better understanding of customers in marketing teams.
Adapt more consistent messaging throughout the company.
Increase sales revenue. Marketing and sales teams that collaborate on an ABM approach are 6% more likely to exceed revenue goals.
Get better customer retention and satisfaction as marketing focuses on existing accounts. 
Benefits for HR (human resources) teams
Like sales, HR teams also tend to work on multiple crucial issues at any given time. Even hiring a single new staff member is a project.
Trying to improve employee retention and utilization is a project with potentially life-changing implications.
By developing project management skills, an HR team can help boost productivity throughout the organization.
For example, a European bank trained its HR team in Agile project delivery techniques. The result — they distributed the limited talent pool more efficiently and boosted productivity by almost 25%.
With monday.com, HR personnel can easily oversee resource allocation for projects across functional lines.
5 concrete benefits
But the benefits don't just come from managing other teams more effectively. By working as a project team, you can also improve your recruiting and onboarding efforts.
Some examples include:
Get more applicants using project management principles — one company got 25x more applicants when using an Agile sprint to find solutions to a lackluster recruitment program.
Gain better utilization of talent throughout the organization.
Reach a clearer overview of where everyone fits in.
Get directly involved in realizing crucial money-generating results.
Earn more buy-in from upper management as HR demonstrates direct benefits to the bottom line.
Benefits for product development teams
45% of product launches are delayed by at least one month. Every day your product is delayed, chances increase that something similar, or better, will hit the market first.
The first-mover advantage can make or break your company. If you get it out first, you earn free press and a lot of goodwill from first-time customers.
Wondering how you can consistently do that? With the right project management solution, you can take back control over your launch schedule.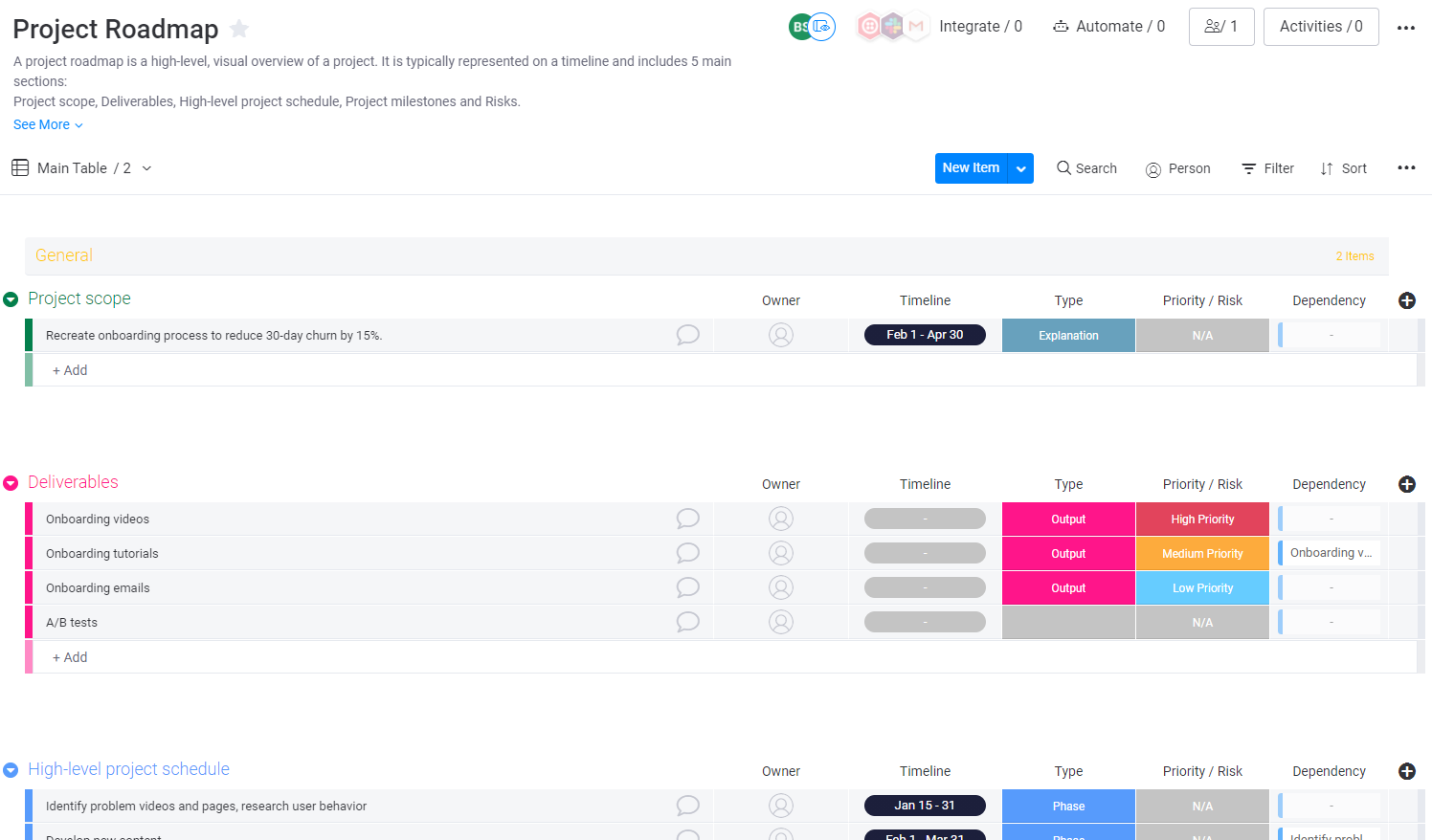 With monday.com, you can, for example, create a project roadmap to guide your team in the right direction.
It makes it easy to collaborate with your project stakeholders. By focusing on their must-haves and your objectives, you can avoid the fluff and deliver a product that resonates with your target customers.
5 concrete benefits
Faster launch speed isn't the only benefit. You can also improve how you position your product within the marketplace.
Some benefits include:
Avoid unnecessary delays by predicting and avoiding bottlenecks and roadblocks.
Get your products to market faster.
Improve your position in the marketplace and outmaneuver your competition.
Control scope changes and keep the focus on long-term goals.
Improve stakeholder relationships by delivering a product closer to what they want.
The benefits of project management software
Adopting the proper framework or methodology is only the first step. Without the right project management tool, sticking to a project plan is hard.
A 2020 study by Wellingtone found that most companies don't have adequate software tools for managing projects.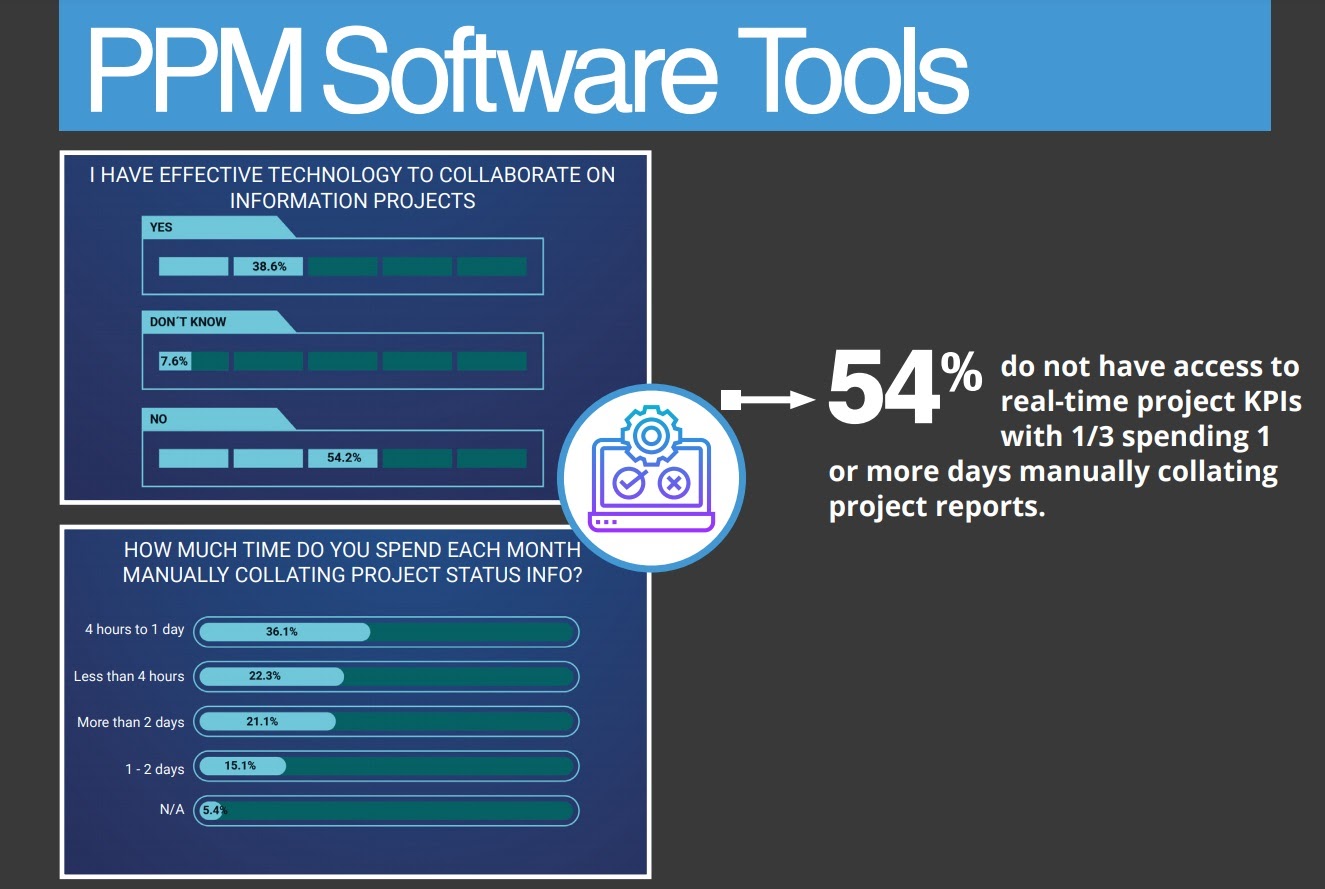 They struggle to collaborate, and the average project manager spends days collating project status information. The right software can automate this process, giving managers more time to focus on what matters.
In a PMI (Project Management Institute) study, executives shared their main motivations for adopting new technologies.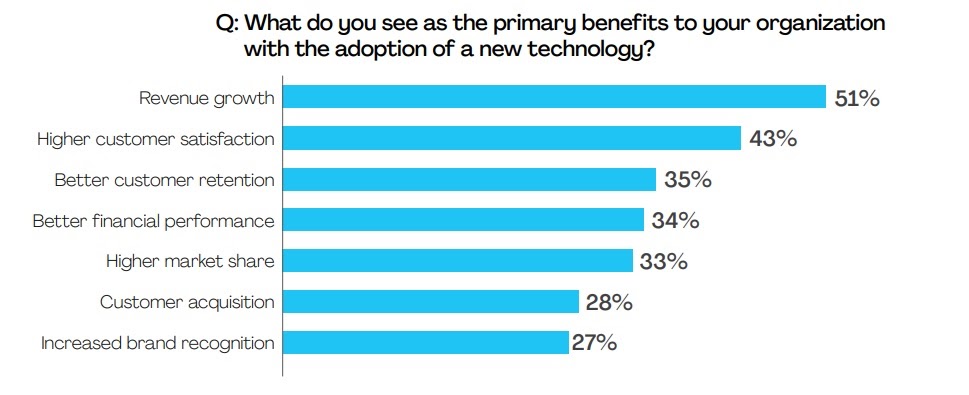 The right project management software can help companies improve in all these areas.
After all, we've shown you how it can benefit product development, sales, marketing, and even HR teams.
It's not just about project success or reaching your project goal. It can transform how your employees work every day. You can smoothly handle multiple projects and ensure that the strategic goal is always your north star.
How monday.com helps you maximize the benefits of PM
monday.com isn't some basic app where you can only create and share a task list. It's a full-featured Work OS that lets you build a digital workspace for your team from the ground up.
Use integrations, customizable templates, smart automations, and more to create the ideal platform for your team to work online.
One congruent platform where all teams can coexist and collaborate
From senior management and stakeholder vision planning to onboarding a new intern, monday.com is everyone's digital home.
How? With access controls, you can make sure each employee only sees the boards and information relevant to them at any time.
You can also share guest access with external stakeholders or business partners when necessary.
Visualization features that give you a better overview
Data doesn't help you unless you can grasp and internalize it. And the best way to do that is to visualize the status of your projects and team members.
monday.com gives you a lot of options here. For example, you can use our color-coded Gantt chart view to gauge progress in an instant.
You can also set up custom dashboards to monitor multiple projects with one report.
Customizable templates to standardize and improve your workflow
Not only do we offer a vast library of templates tailored to different workflows, but all of them are customizable.
That makes it easy for you to create standard workflows to help your team work more consistently.
Smart automations and integrations help you work smarter
With 40+ integrations and a custom automation builder, you can eliminate a lot of unnecessary manual data entry.
For example, you can connect your development team working in Jira with other members who prefer Slack or other apps.
Create a custom flow that eliminates the risk of data silos and information getting lost in translation.
It's time to take advantage of these benefits in your own company
It might feel like you're late to the party, but it's never too late to start investing in project management.
With the right approach and a solid platform as a foundation, you can quickly improve project planning and collaboration throughout your company.
Use our project roadmap template to regain project control at a high level.