Monitor every prospect with lead management
Multiple ways to capture, nurture and maintain your leads in one centralized place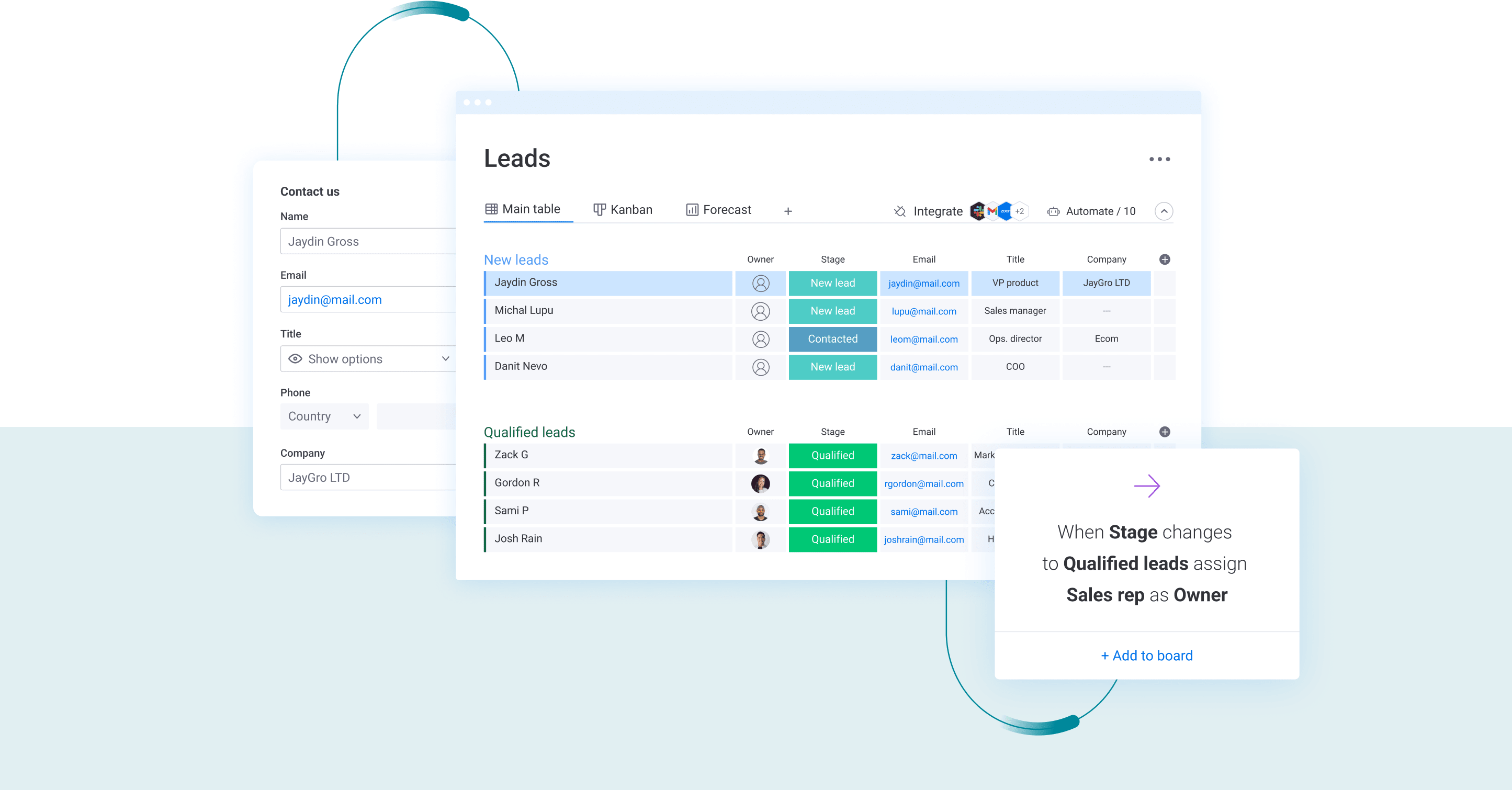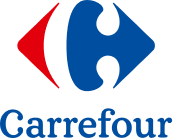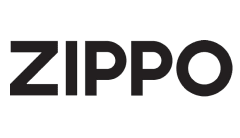 Multiple ways to capture leads in one place
Manage and capture all your leads in one centralized place directly from your website using forms, Facebook, or simply by manually entering them. Easily view lead communication history, track and score leads, and create automations to empower your sales team.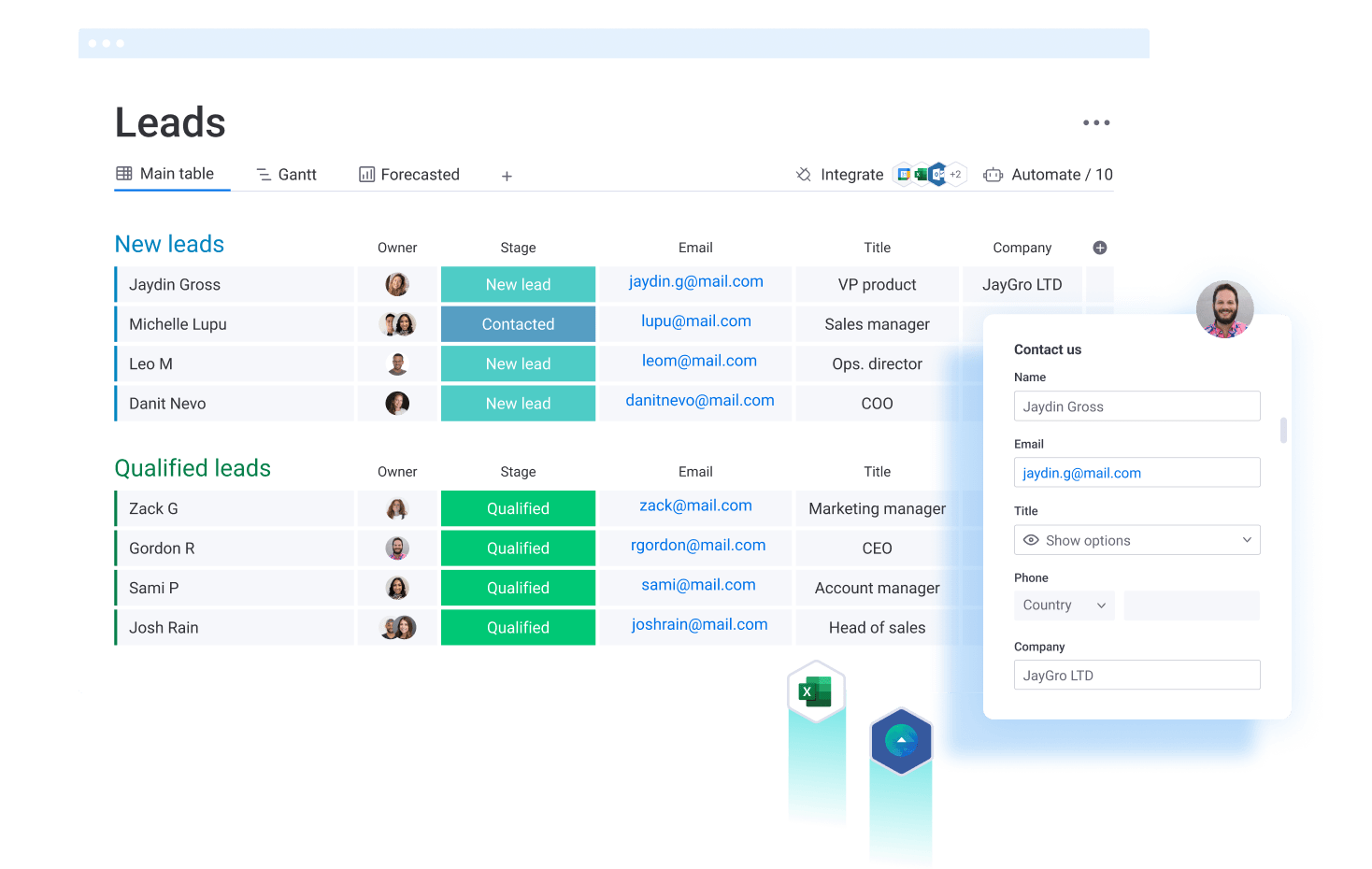 Manage communication with ease
Boost your ability to communicate with your leads by automating follow-up emails as soon as leads enter your funnel. As well, use email templates to save yourself even more time, enabling you to close deals faster.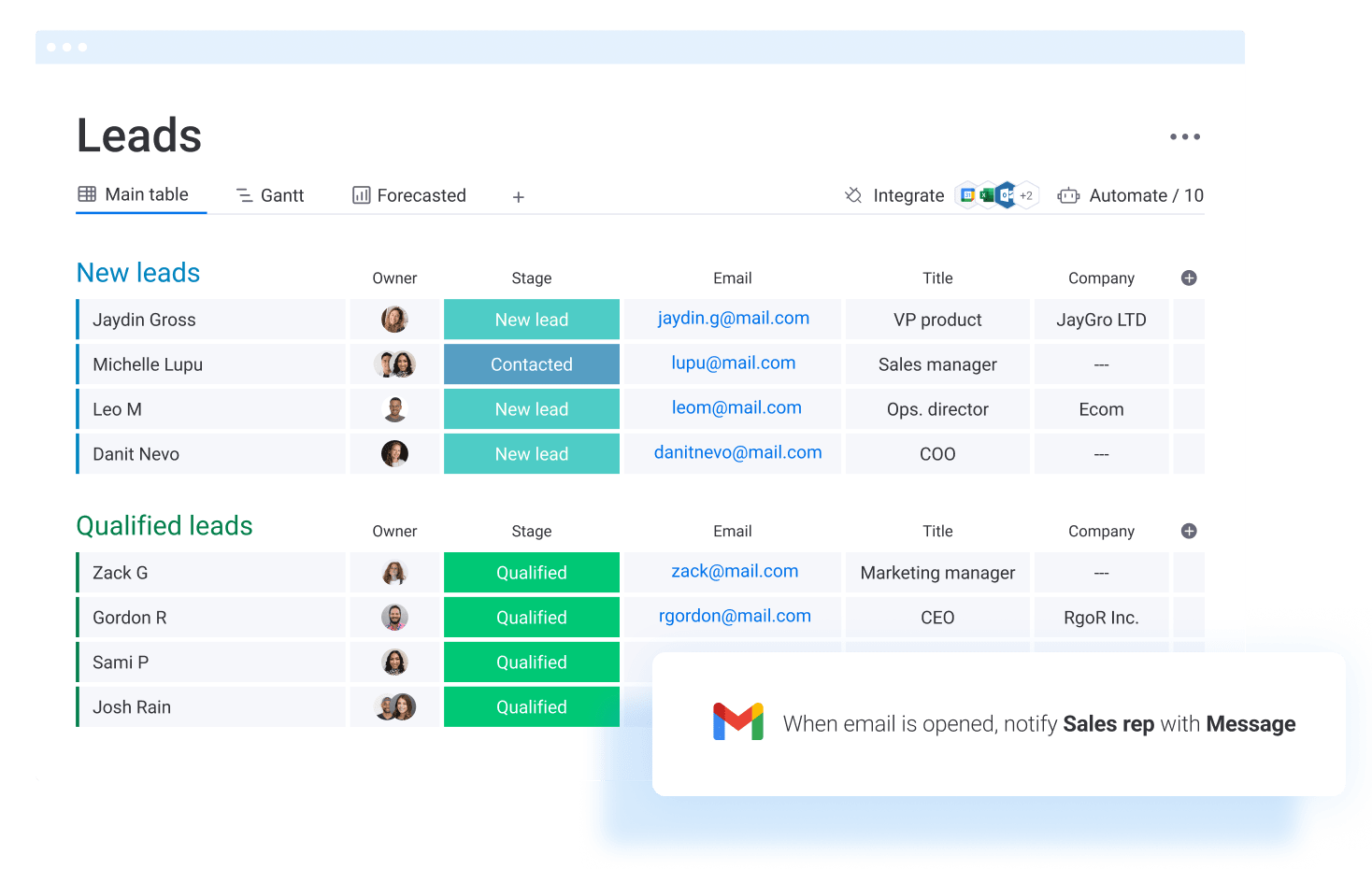 Convert leads to opportunities with lead management
Track communication and lead history
By keeping all your prospects' emails in one place, you can quickly reference past conversations, better understand prospects' needs, and be reminded of upcoming calls so that nothing is missed. Best yet, monday sales CRM seamlessly integrates with your email, making communication super easy and centralized.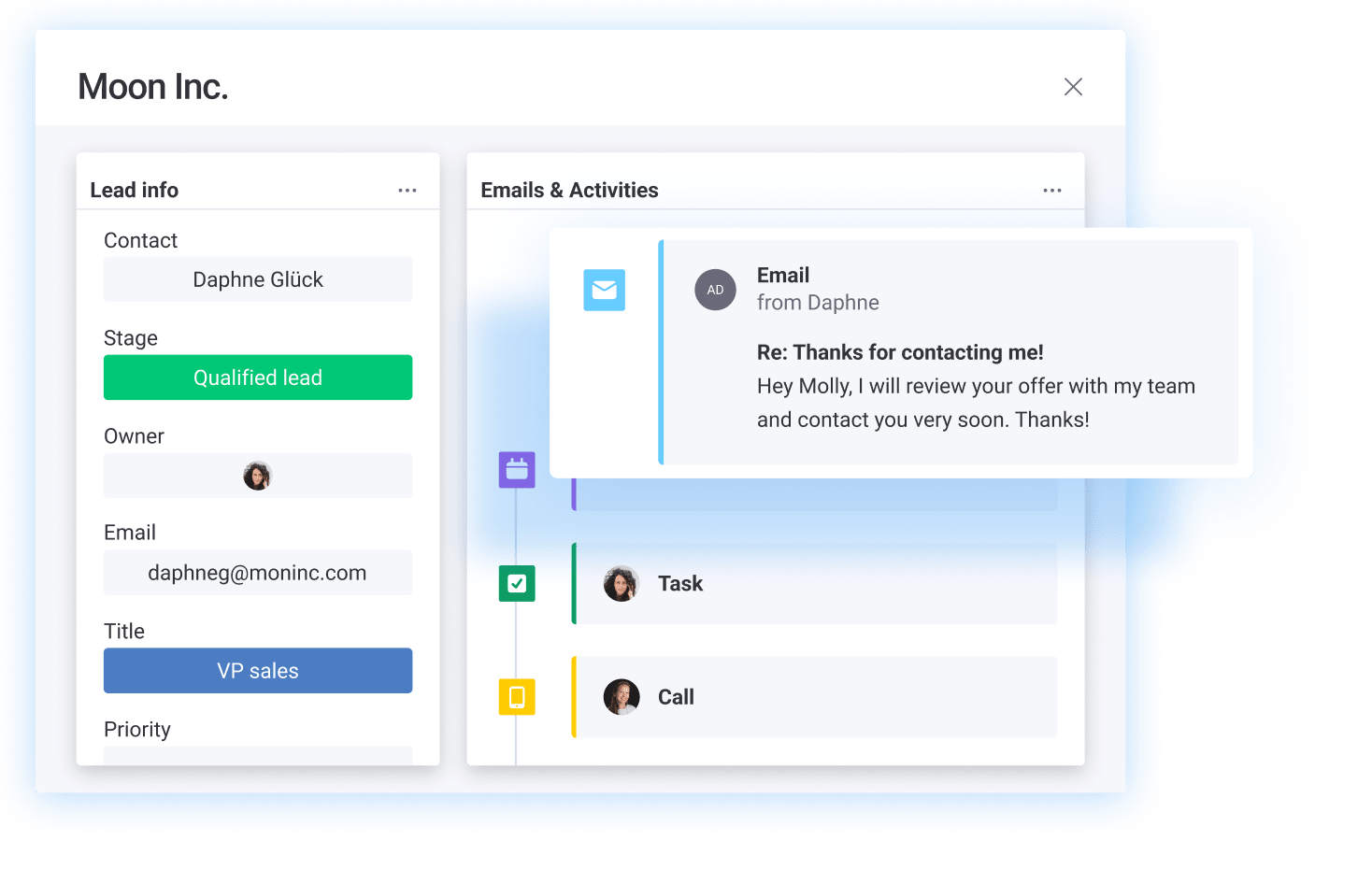 Enable clear communication between teams
With monday sales CRM, lead management allows your teams to get context and visibility into your sales pipeline and communicate better. Whenever leads are passed on, reached out to, and followed up on, the relevant information is always readily accessible.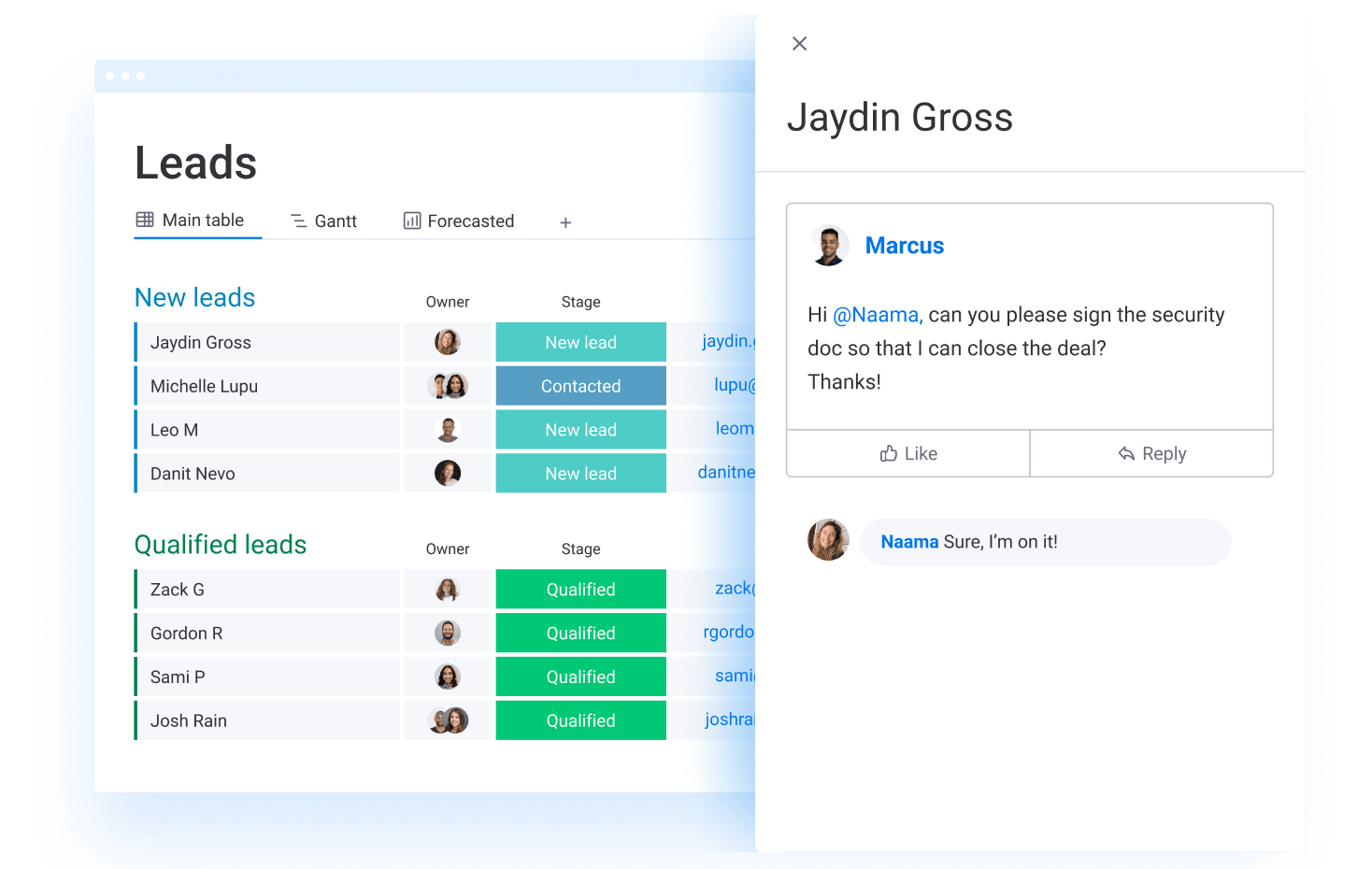 Lead management features you'll love
Email integration
Email integration with Gmail and Outlook lets you send, receive, and track leads in one place. Having all your leads' communications in one place keeps everyone up-to-date and saves time.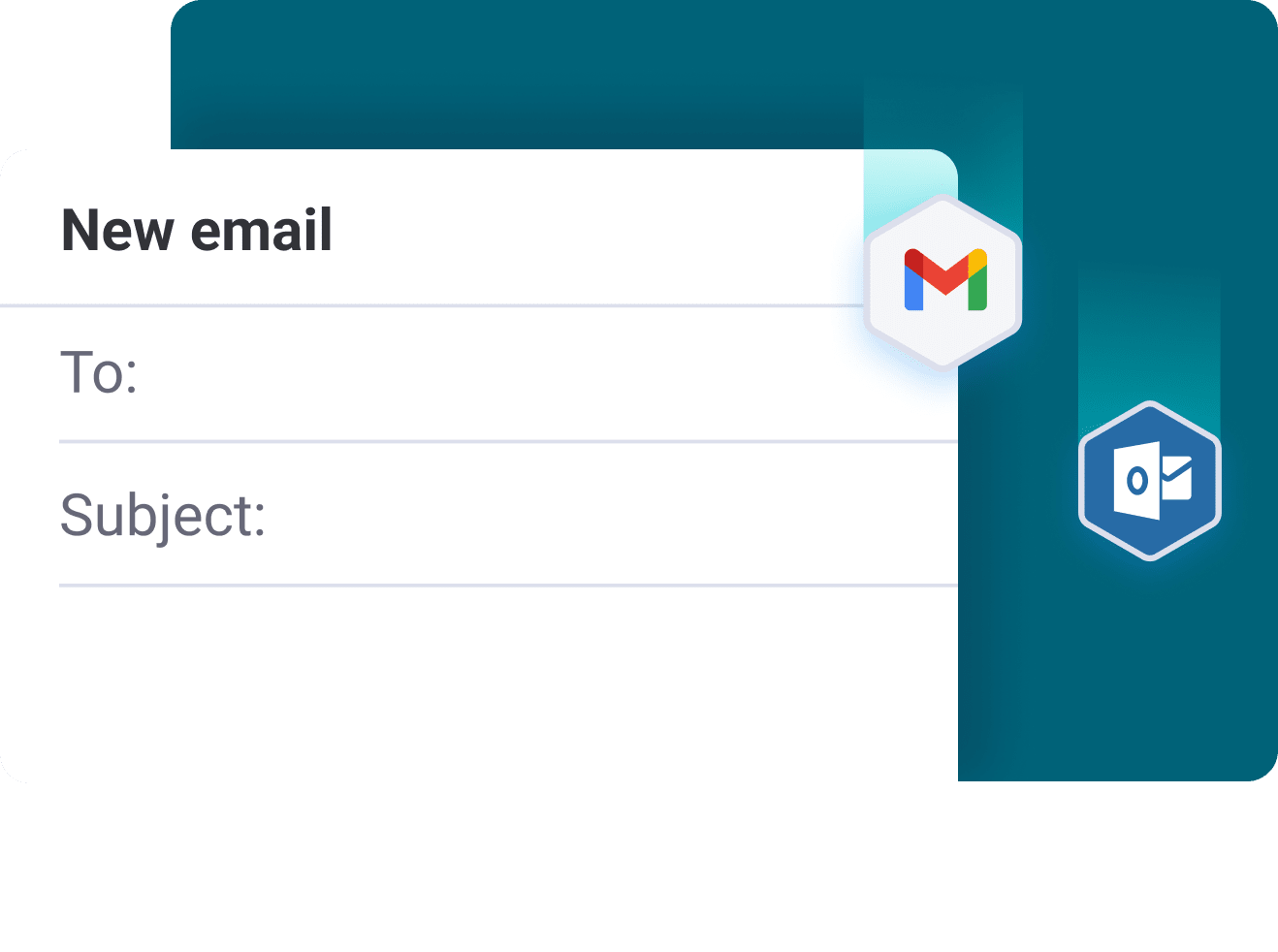 Activity management
All meetings, calls, and activities are logged so that no important information is lost. With all the activities logged, managers can track team performance, understand their capacity, and plan accordingly.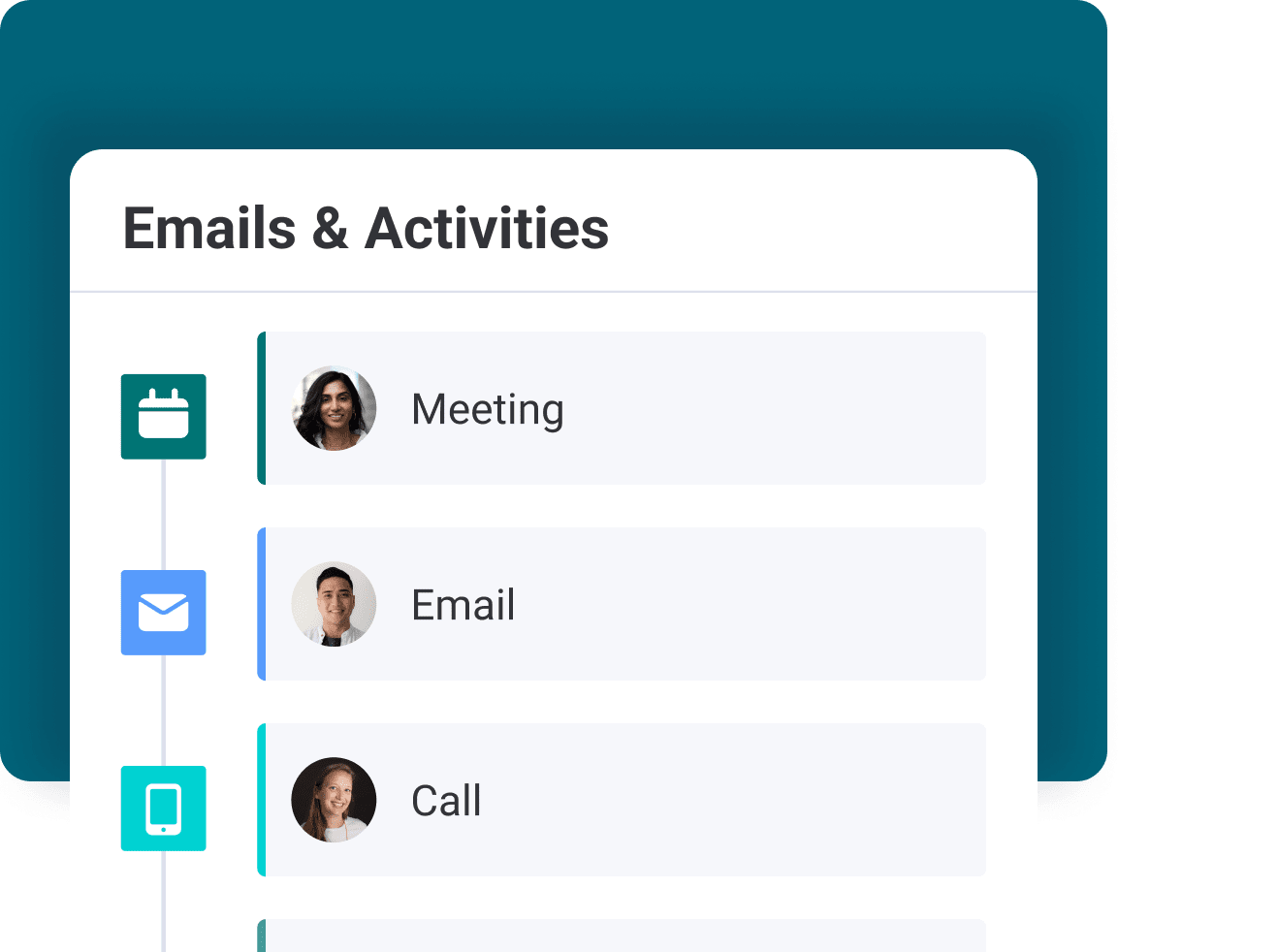 Lead scoring
A large number of leads are dealt with every day, making it difficult to focus on those that are most important. With lead scoring, each lead is scored based on predefined parameters, such as role, company, revenue, and employees. Using the formula, sales teams can identify and prioritize high-quality leads by weighting each lead differently.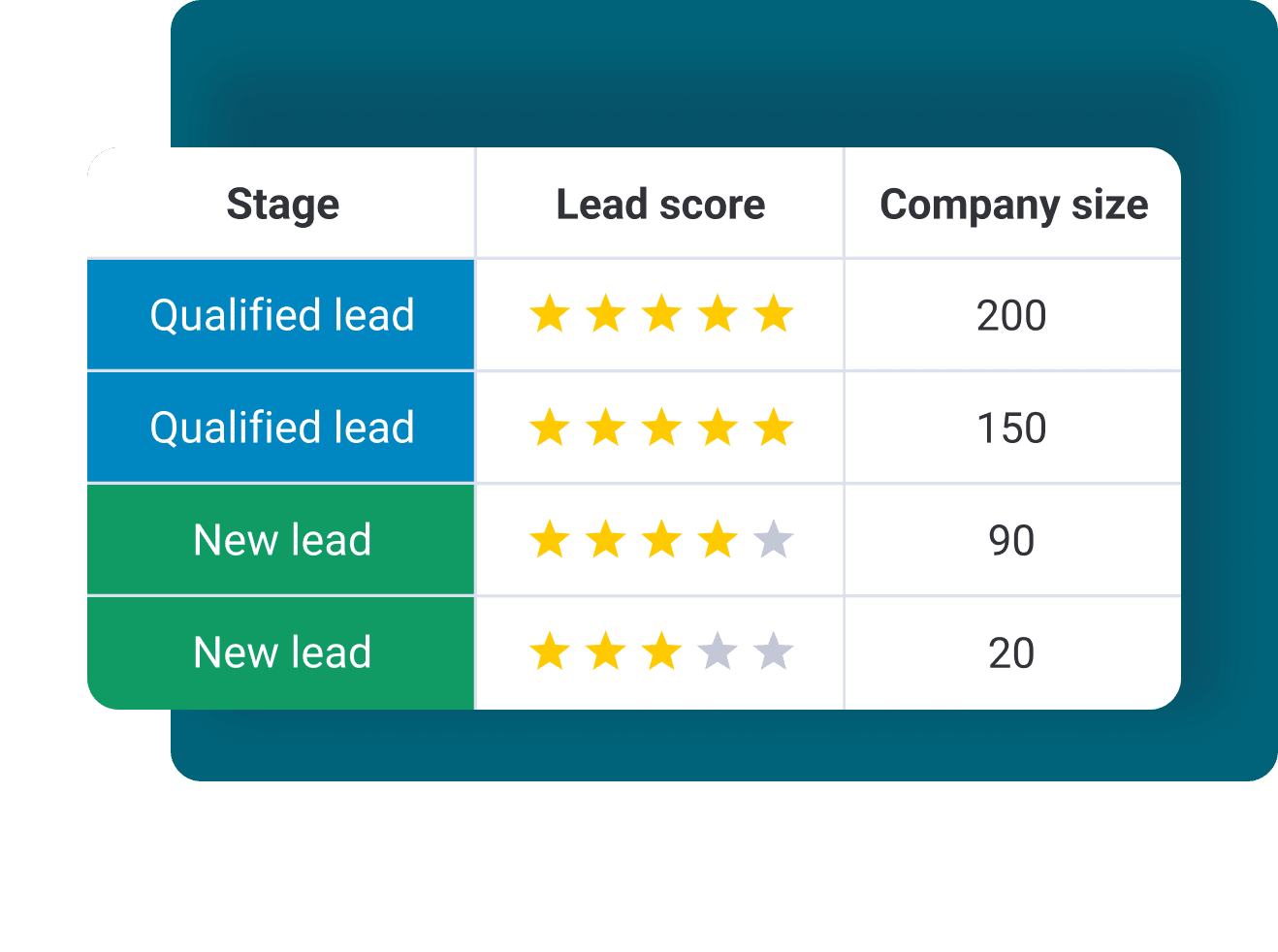 Email templates
By creating email templates, you can save time when creating multiple emails, and you can customize your outreach by pre-filling data such as the lead's name, company name, and more.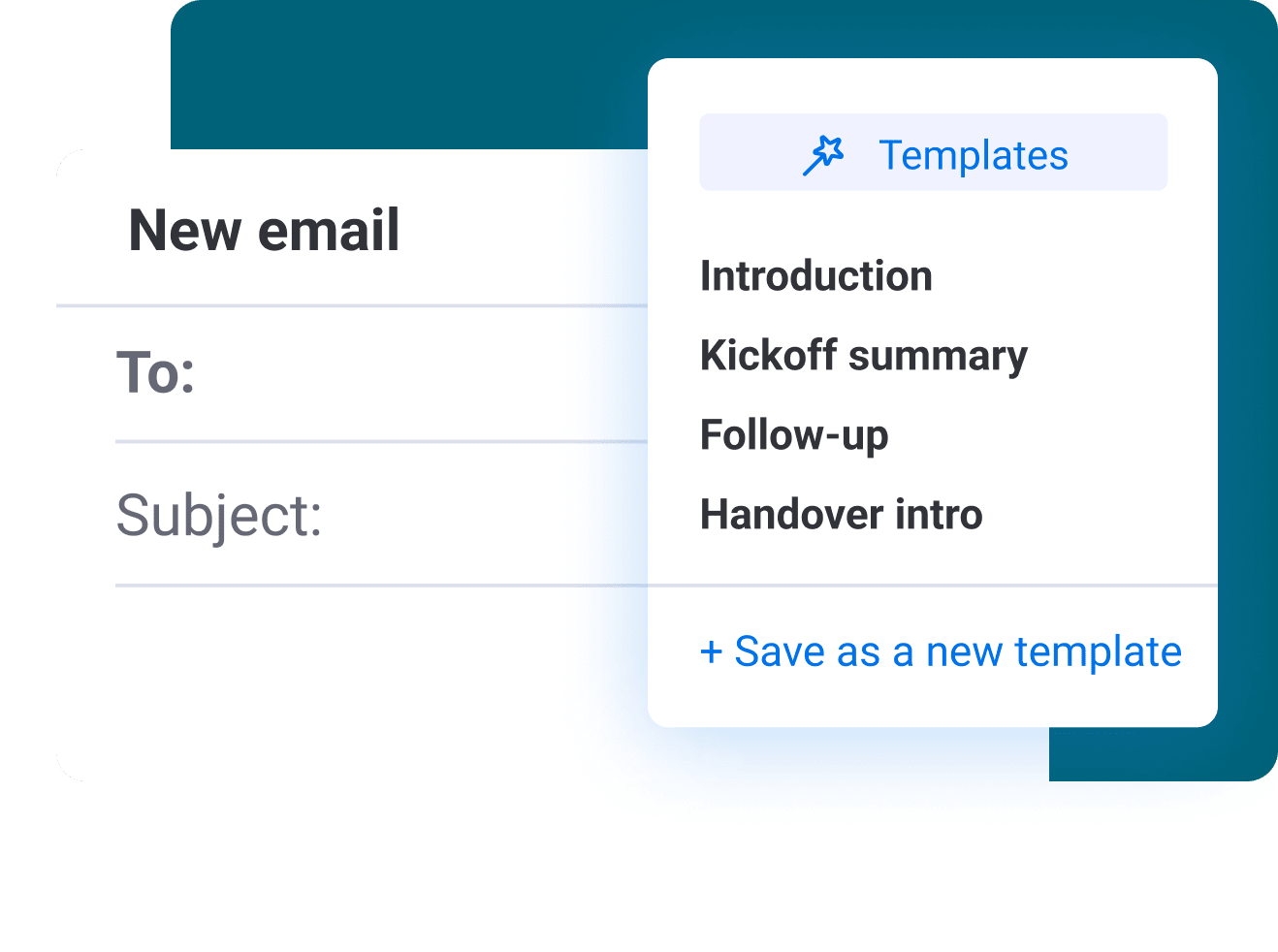 Forms
With monday sales CRM, you can create and use custom forms to collect, track, and analyze data while automatically syncing with your boards. The leads that come in will automatically flow into your monday sales CRM leads board.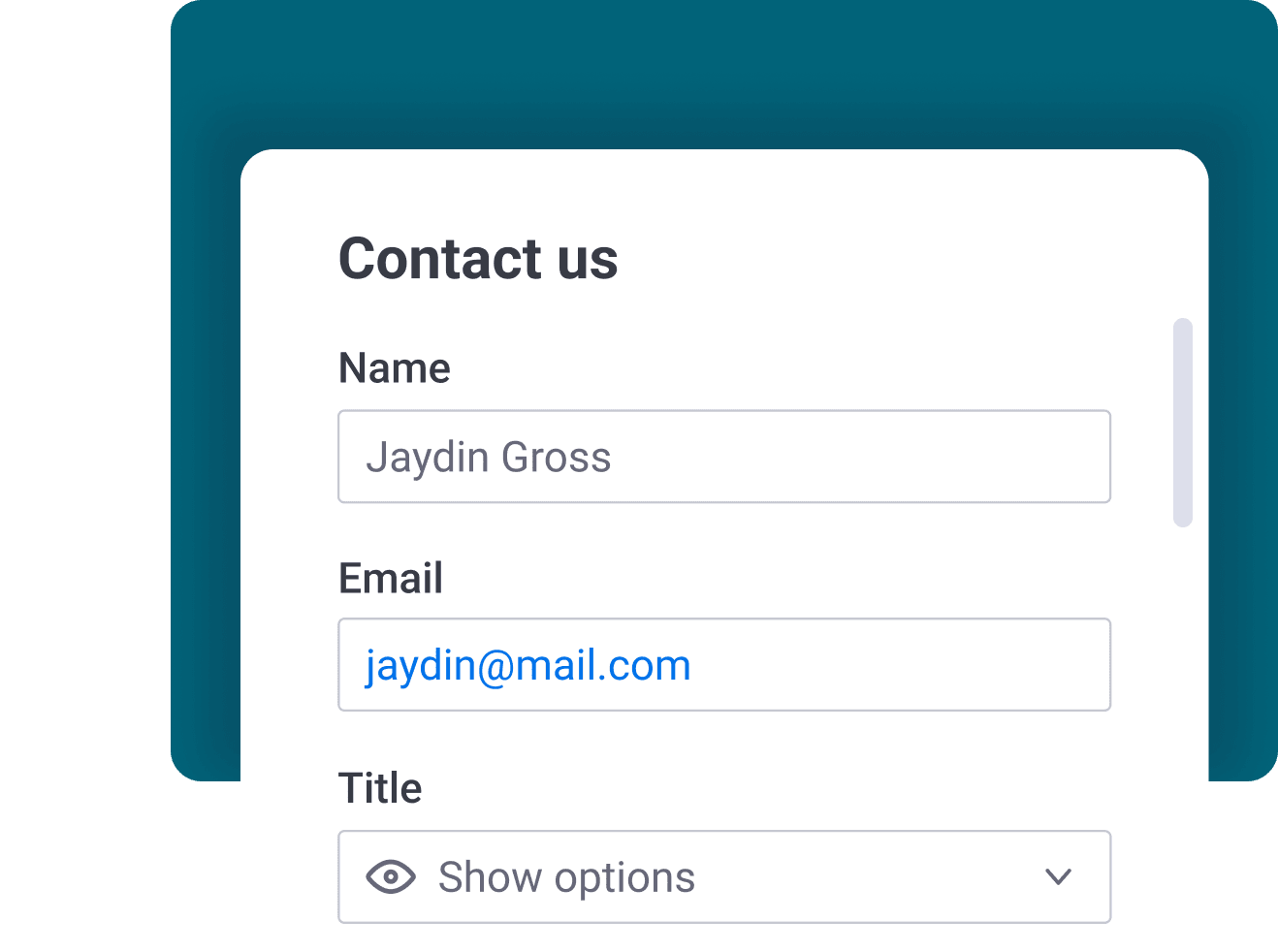 Facebook integration
Integrating with Facebook makes capturing, communicating, and engaging with leads easier. With Facebook Ads Integration, you can manage your campaigns and collect leads all in one place.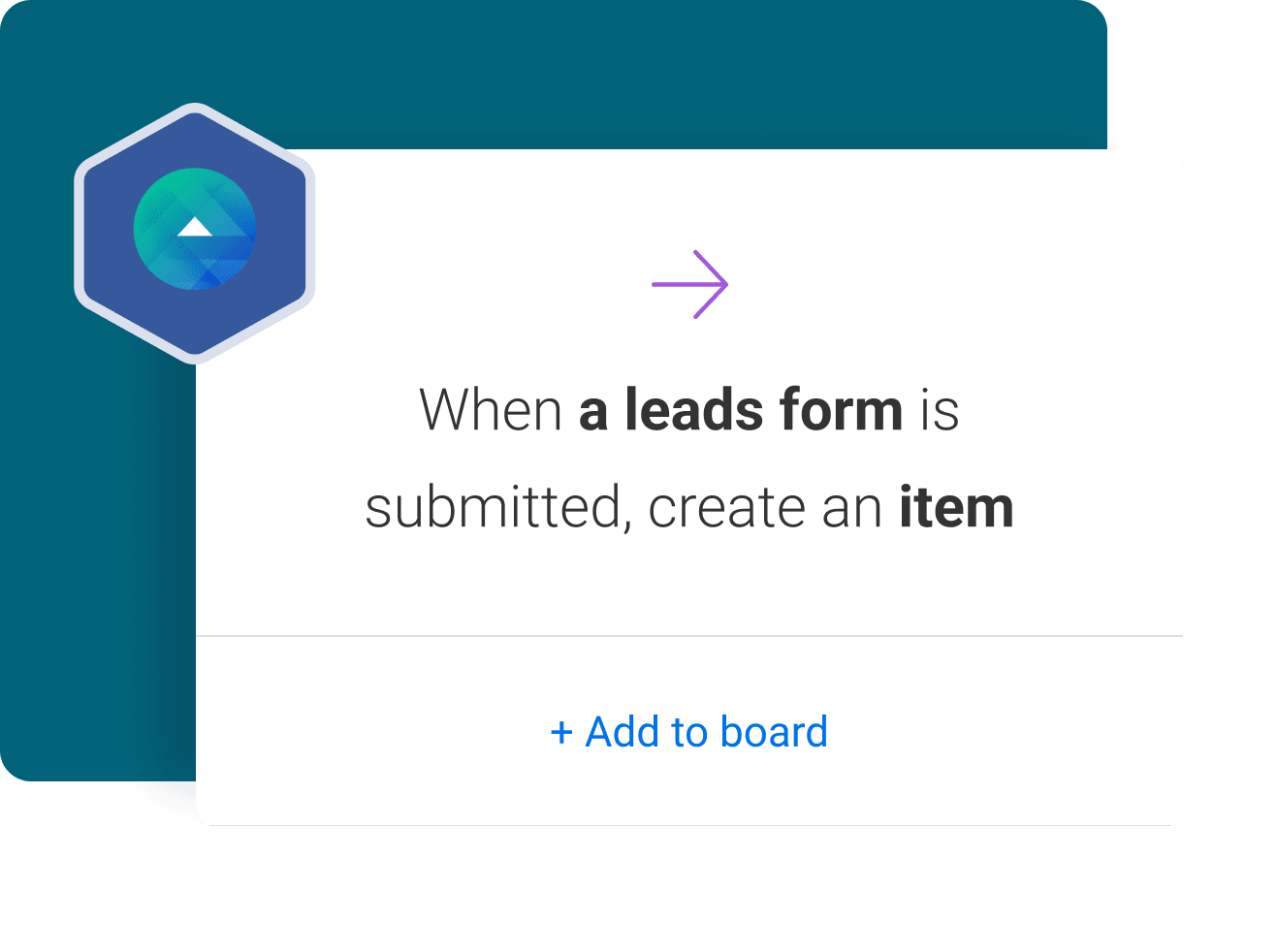 Email tracking
Be the first to know when a prospect converts into a lead with email tracking insights. You'll be notified every time a prospect opens your email. With fewer cold leads to chase, you'll have more time to close warm leads.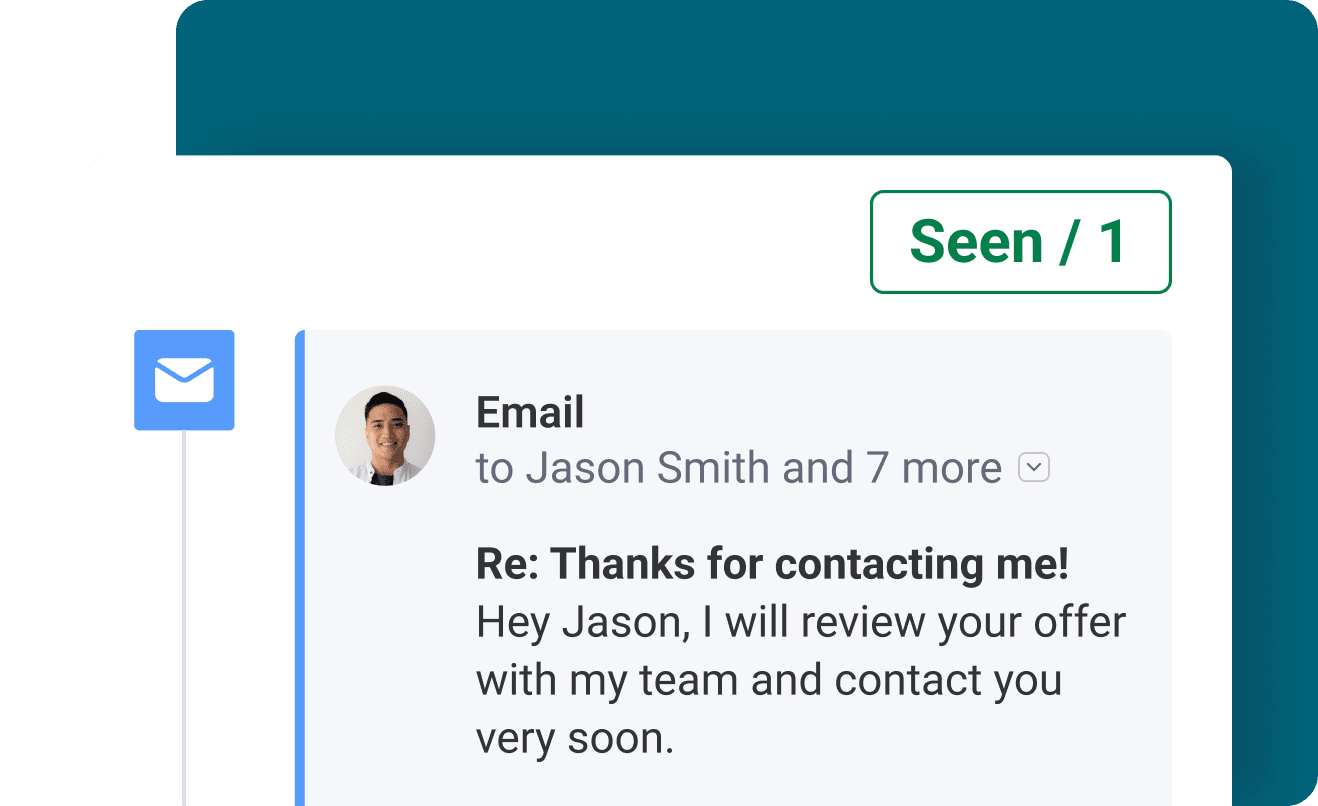 Frequently Asked Questions
Lead management involves qualifying, analyzing, and nurturing incoming leads so that they can turn into new business opportunities. Leads from multiple channels enter your lead management system, and sales-ready leads are converted into deals in a typical sales process.

Why should I use a CRM software to manage my leads?

CRM software streamlines all phases of lead management by enabling you to set specific criteria, automate parts of the process, track all lead information, and simplify the sales process.

How does monday sales CRM help me with my lead management?

monday sales CRM allows you to improve the way you capture leads, track sales pipelines, and manage contacts for a better customer experience and smoother processes. The goal of lead management is to filter out cold leads and nurture important prospects. monday sales CRM lead management automates several steps in the process, enhancing data analytics and centralizing all your information in one place.
One place to manage all your leads