Get a 360° view of every client with account management
One place to view and keep track of all your company's contacts, deals, and tasks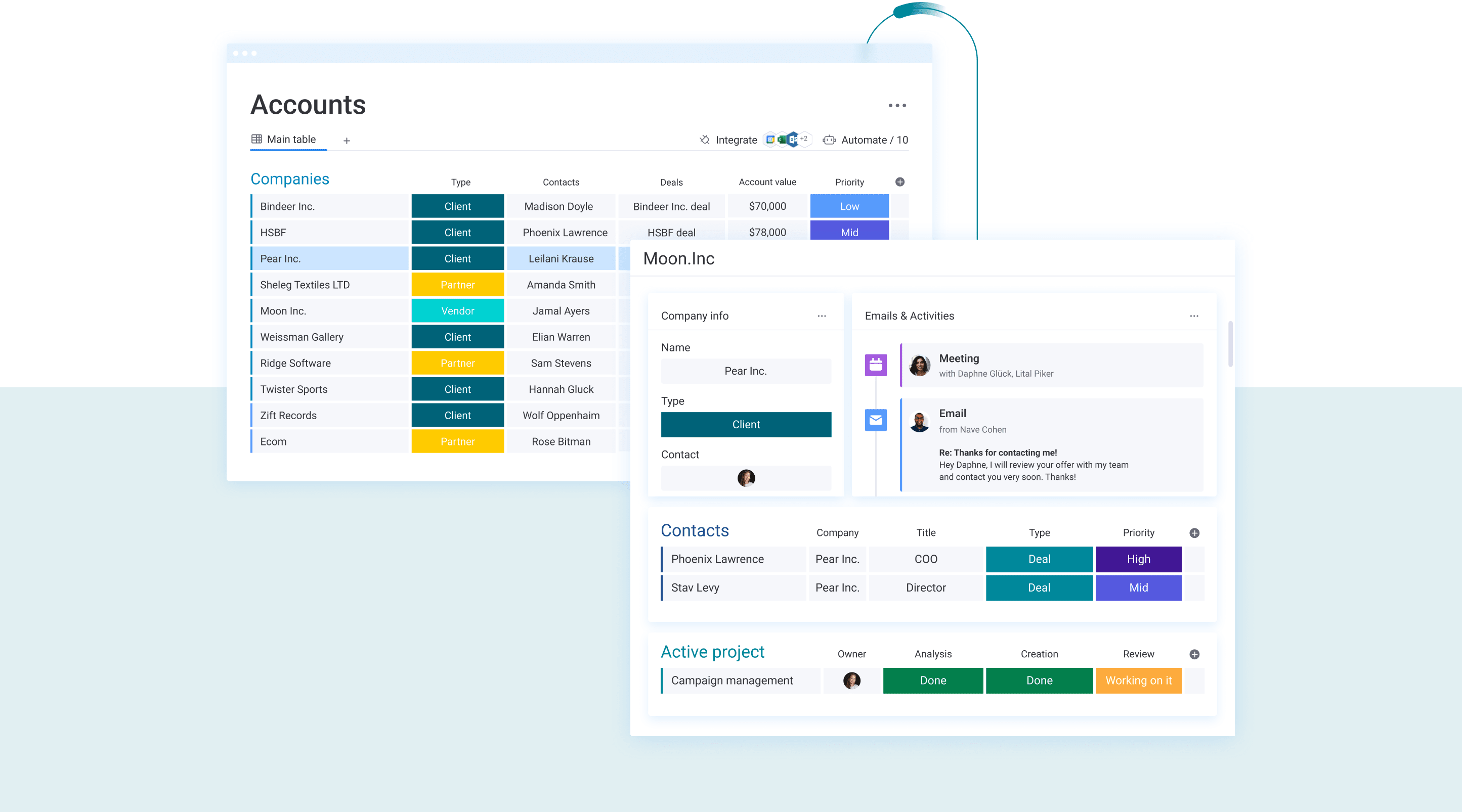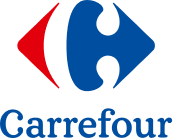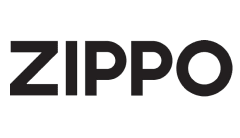 Centralize all account information
Sales representatives can easily manage relationships, and track contacts, deals, and tasks with account management, as every interaction, is tracked and linked to follow-up actions, eliminating confusion, keeping everyone on the same page, and optimizing efficiency.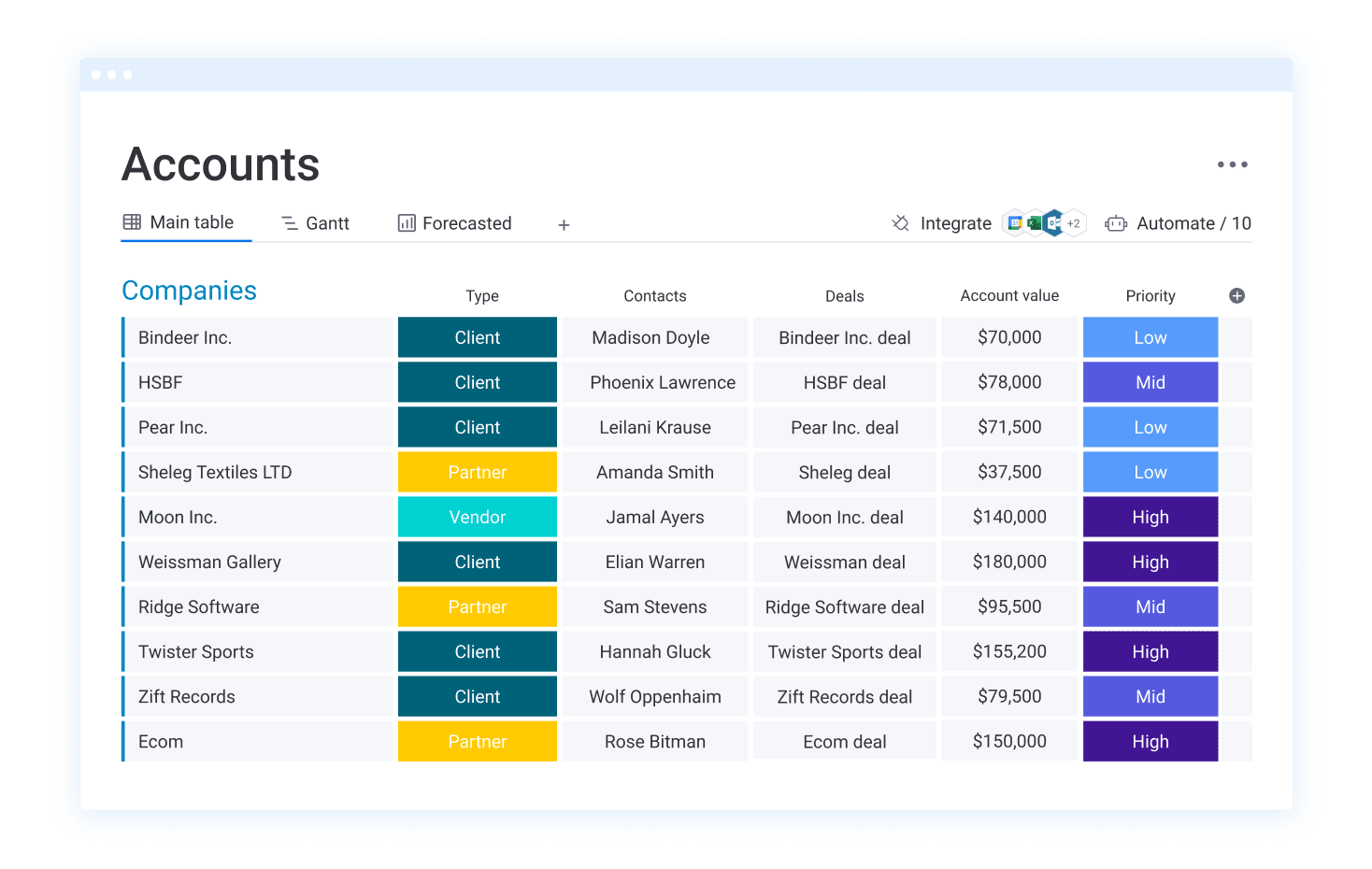 Instantly see where each deal stands
With one click, get a 360° view of all accounts so you can see where deals stand, nurture relationships, and close deals faster. By viewing account activities and interactions such as meetings, calls, emails, and deal progress, you will always be in the know.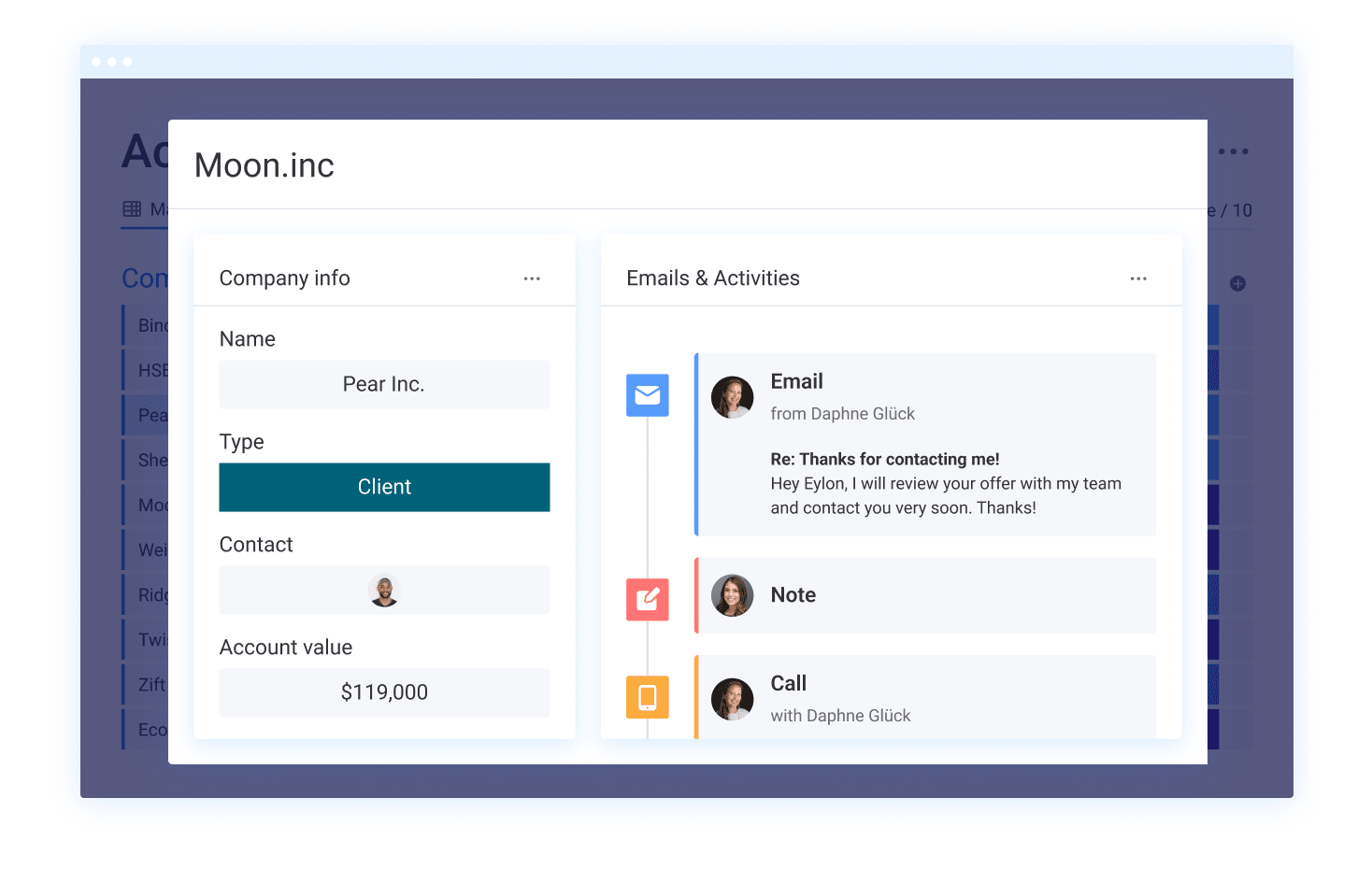 One place for all your account information
Manage your accounts with ease
Easily organize and keep track of all the information you need. Store unlimited accounts, including emails, phone numbers, relevant contacts, or anything else you want. Without requiring any code, easily customize the columns you want to add. To make your life easier, filter the accounts based on the different criteria you chose.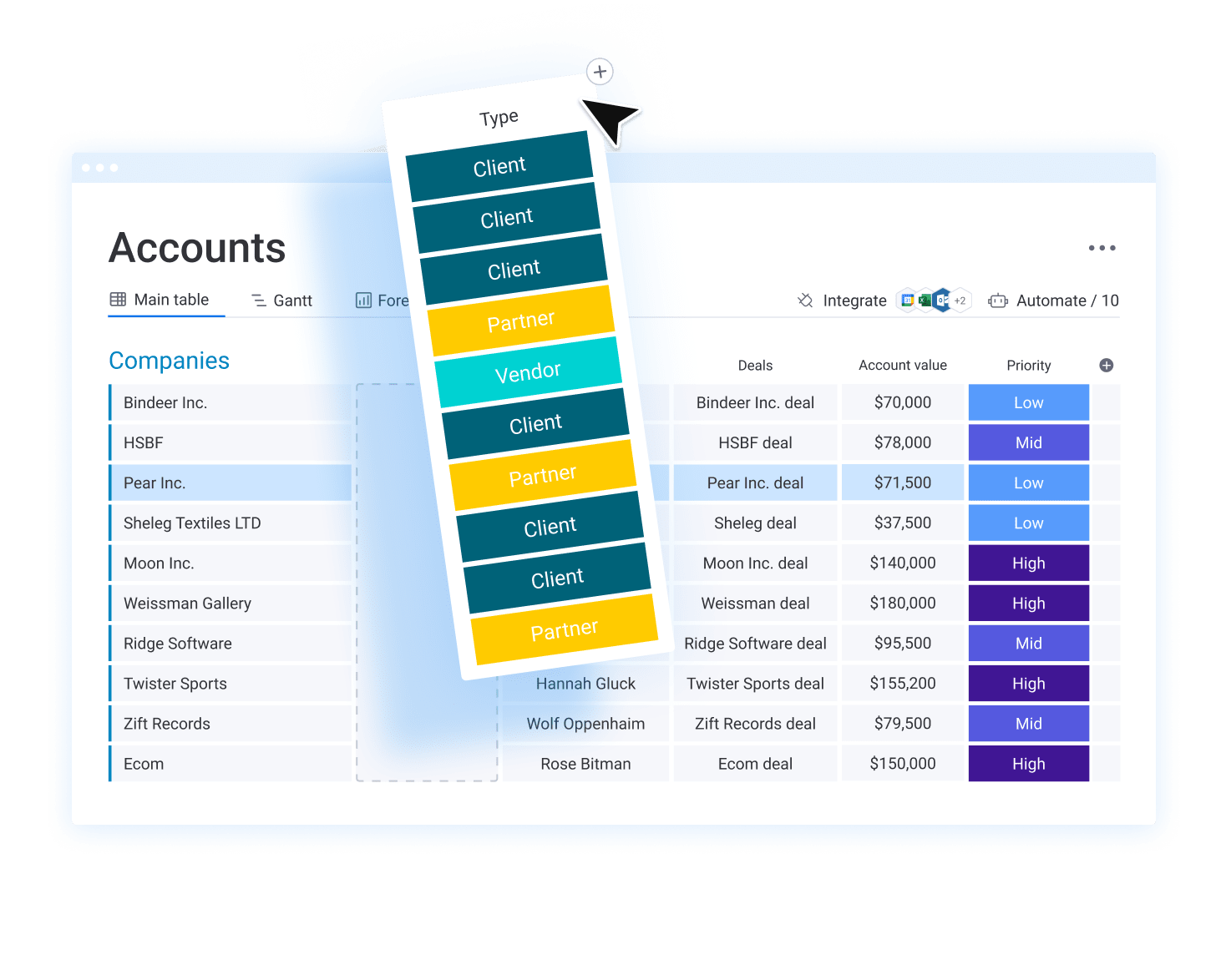 Maintain client relationships after a deal is closed
Account management allows you to maintain regular communication with your clients even after the deals are won. Maintain their projects, identify at-risk customers, send invoices, onboard clients, and monitor the health of their accounts.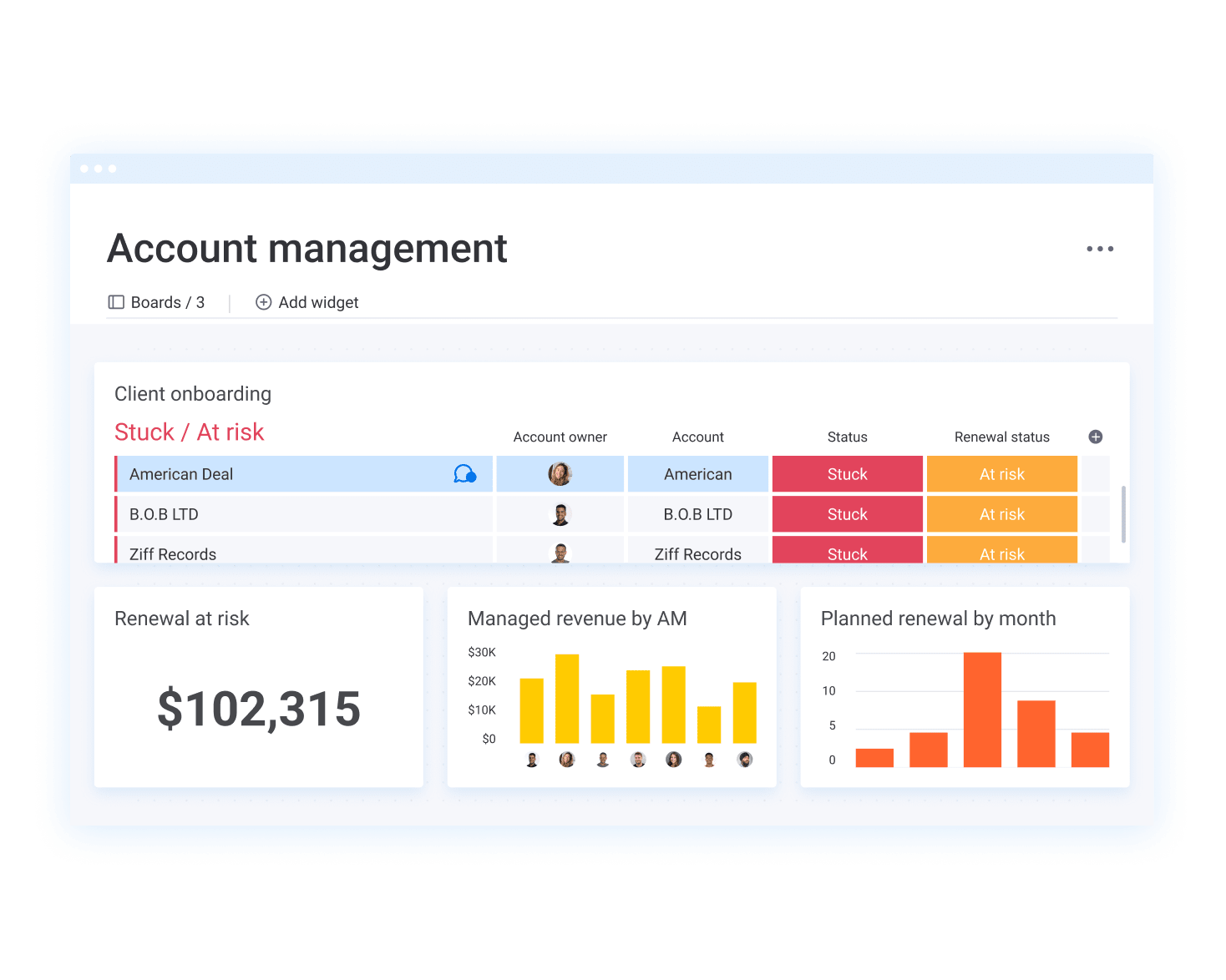 Account management features you'll love
Email integration
Email integration with Gmail and Outlook lets you send, receive, and track emails in one place. Having all your account communications in one place keeps everyone up-to-date and saves time.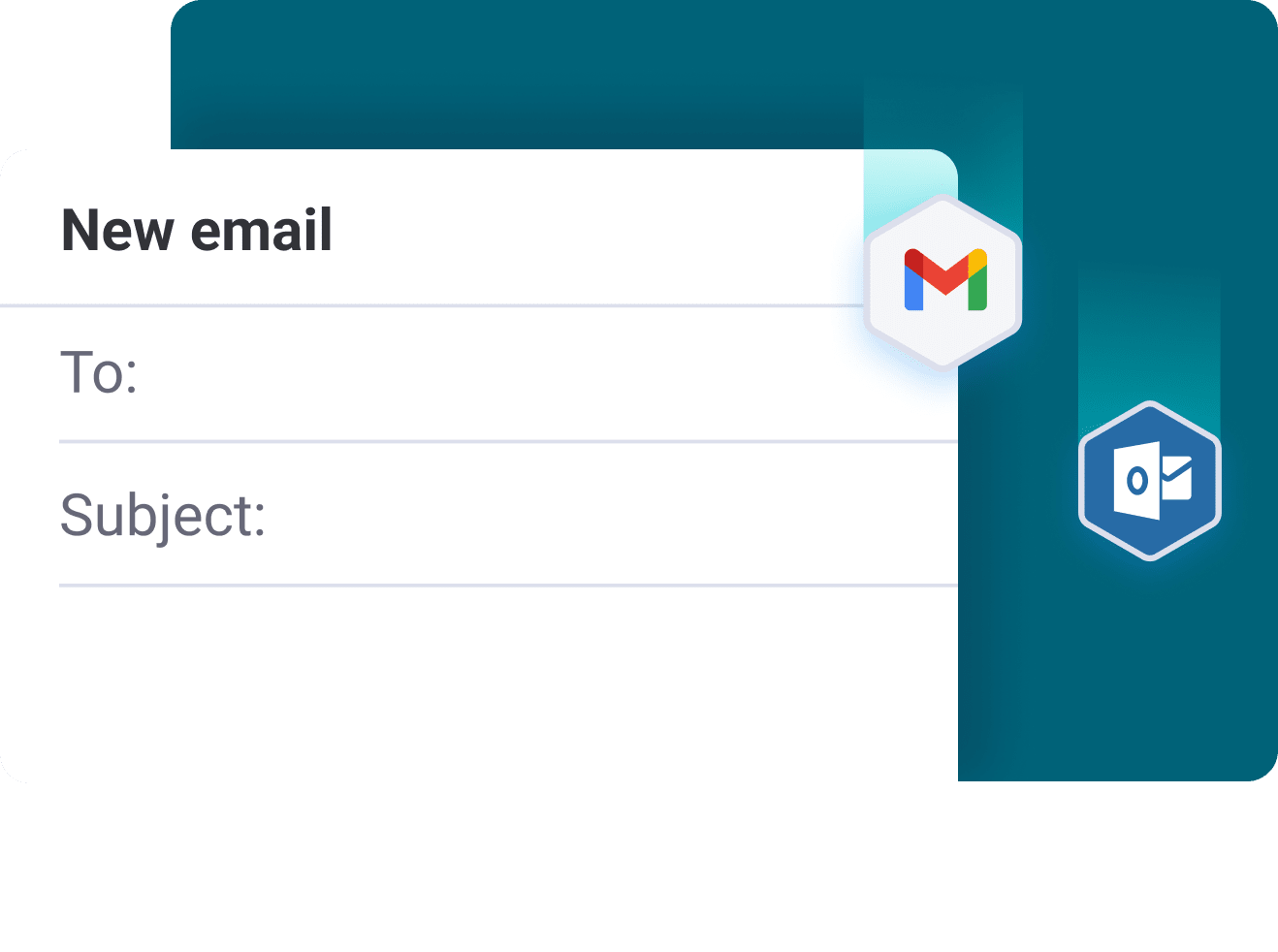 Activity management
All meetings, calls, and other activities are logged so that critical information is never lost and can be easily retrieved. Monitoring all these activities lets you see past and future activity and know who contacted the account and when.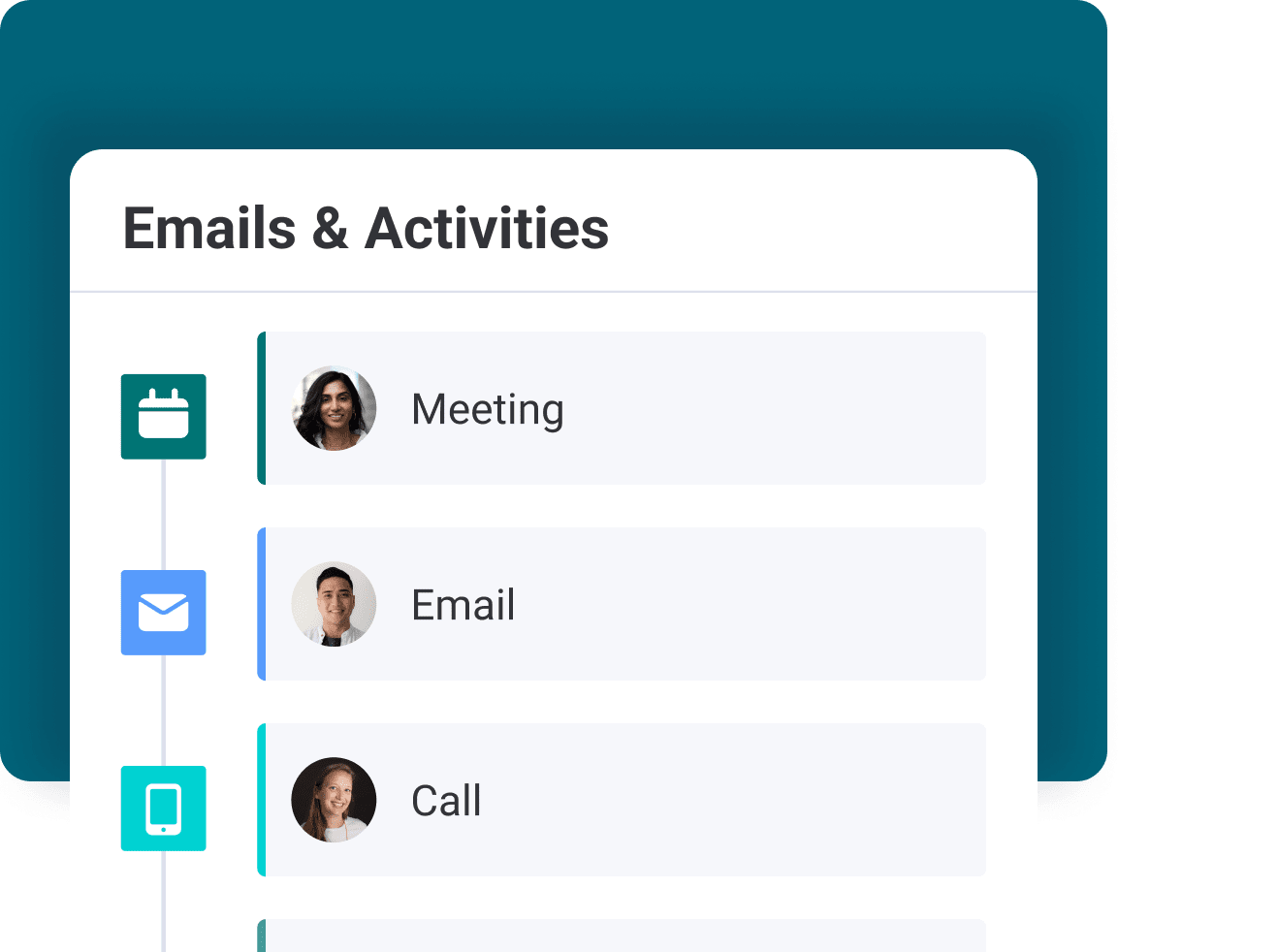 Account management dashboards
With fully-customizable dashboards, you can generate reports and summaries, see your team's progress in real time, and increase customer retention. Being able to see real-time data allows you to stay informed and adjust your strategy accordingly.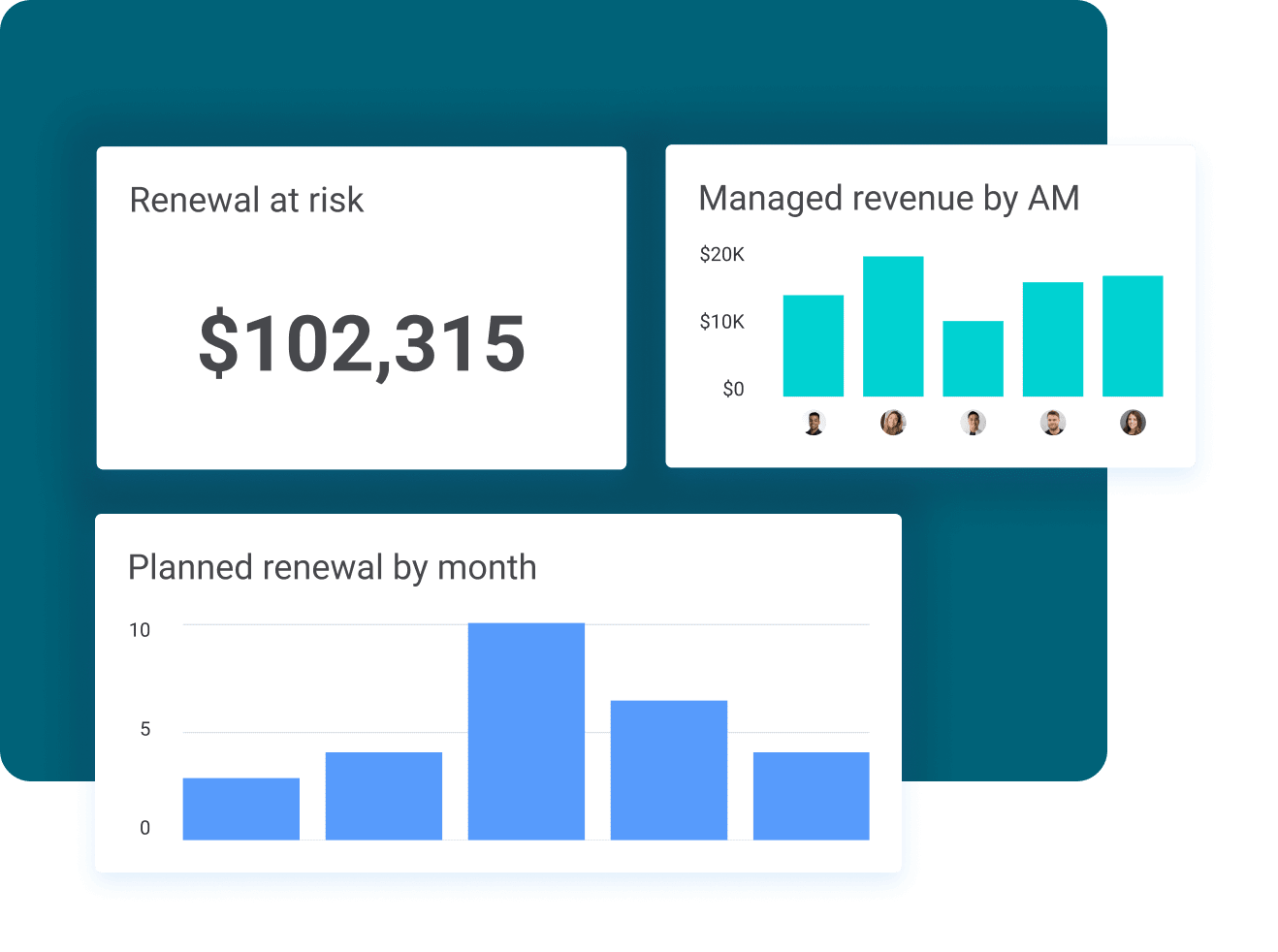 Frequently Asked Questions
What is account management?

Account management is the process of managing your clients, companies, or business partners in an efficient manner to increase the productivity and profitability of your business.

Why should I use a CRM software to manage my accounts?

Using CRM software, you can store information about customers such as their behavior, how long they've been with your company, their purchase history, and notes from sales interactions, all of which you can use to improve your organization's marketing and sales processes.

How does monday sales CRM help me with my account management?

monday sales CRM allows you to better understand your customers' behavior, purchase history, and notes from sales interactions, all of which can be used to enhance your sales processes. Additionally, monday sales CRM provides post-sales management, such as onboarding, to ensure customer loyalty and brand value. With monday sales CRM, there's simply no easier way to optimize your CRM.
One place for all your customer data