Technical project managers are an invaluable resource for projects that require the cooperation and cohesion of stakeholders from all tiers of technical experience i.e. entry-level and C-suiters side by side, marketers rubbing elbows with software development team leads, and more.
In this article, we'll dive into the responsibilities of a technical project manager and the soft skills that make them essential to project management processes and strategies. We'll also share a few features from monday.com that makes their work much smoother.
What is a technical project manager?
A technical project manager or tech PM is a project manager with specific and significant expertise in the technological aspects of a project's management process.
Technical project managers are important, particularly for complex IT or engineering projects, where a true subject matter expert is required to guide a project to completion and provide support for project team members.
The technical project manager needs to have significant technical expertise you might find in regular technical team meetings that matches up with the communication skills and insight of a talented project manager. With this combination, they can optimize resource management, project planning, and delivery.
Though the job description will vary, technical project managers typically possess years of experience and at least some of the following qualifications:
A master's degree in the relevant field, or in project management
A professional project management certification
Experience in coaching and mentoring employees and emerging talent
Strong time management skills
Managerial experience
A high level of analysis and problem-solving skills
What does a technical project manager do?
Technical project managers have fairly diverse roles, with workdays involving a combination of the following tasks:
Brainstorming: A technical PM is likely to be involved right from the beginning of a project, where the details of the deliveries are still being worked out amongst technical personnel.
Planning: Once the project outcomes have been set out and agreed upon, a technical project manager will need to create timelines, determine the required resources, assemble a project team, identify potential risks, and establish project milestones.
Scheduling and designation of project tasks: Technical PMs generally have fairly large teams, working on different areas of a project. Part of their job is to allocate tasks and resources among team members, some of which are likely to be team leaders, managers, or technical teams.
Execution of project phases: Although the technical project manager may not be involved in the day-to-day completion of tasks, they will be actively involved in monitoring and executing the overarching phases of the project.
Managing the budget: Financial management is a large part of the technical project management role, with budgets that are typically finite and require constant adjustment as project requirements shift or unexpected costs develop.
Communicating with all stakeholders: Although the technical project manager 'manages' a project, there are typically a number of stakeholders who have a vested interest in the project's success. These might be investors, shareholders, the company board and CEO, or in the case of project management and IT development first, the company's client.
Collaborating with department heads to achieve a common goal: Technical PMs need to have more than just a technical skillset like software engineering; they also need to have excellent people skills. This is incredibly important when negotiating and communicating with department heads on larger projects involving several teams.
 What tools will complement the technical skills of project managers?
5 tools every technical project manager needs
Hardware and software might be terms you associate only with developer's projects or IT project managers. Think again!
1. Work OS for project management – monday.com
monday.com believes in going one step further and investing in a full-blown Work OS.
More than just a project and task manager, a Work OS is an open platform that allows managers and teams to create the tools they need to get work done.
That means working with intelligent — but easy-to-use — building blocks, like automation recipes, apps, and third-party integrations, so you can customize the solution that your team needs.
Here's a quick taste of what monday.com Work OS has to offer:
Several views, including Gantt chart, Kanban board, Timeline, Map, and more
Customizable columns allow you to build a PM board to your exact needs
The ability to assign tasks to employees and keep everyone updated
Several modes of team communication
Cross-board collaboration
Customizable privacy and sharing settings
Workload view for resource management
Issue and bug tracking
Customizable dashboards that give you an instant overview of team performance
Easy to comprehend — and edit — automation recipes
70+ integrations
In-depth reporting suite
A low-code apps framework with the ability to design your own features
Check out monday.com for project management here.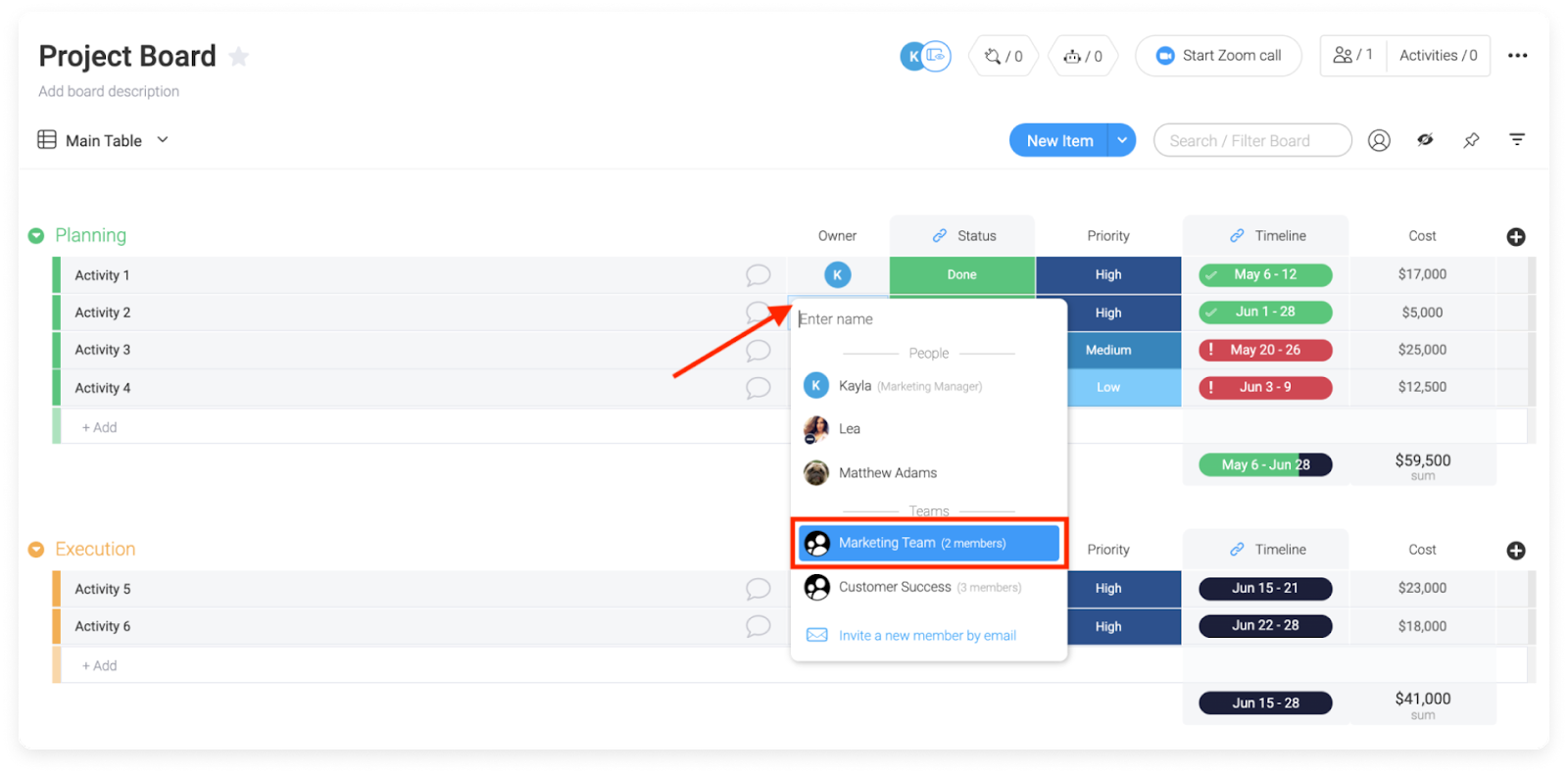 2. Risk analysis – Predict!
Complex projects, by nature, involve a certain amount of risk. Predict! helps technical PMs identify and analyze risks.
Predict! offers project managers:
A simple and easy-to-understand visual interface
Configurable risk analysis that allows PMs to do things their way
Tornado and S curves
Ability to measure performance against KPIs
Visualizations such as heat grids, scatter charts, and spider charts
3. Team communications – Slack
Communicating with team leaders, employees, external contractors, and stakeholders are all important components of the technical project management role. So, you need a simple and effective way to reach your team.
Slack is a workplace communications tool that offers:
One-to-one and group chat functionality
iOS and Android apps
A desktop app
Mentions and reactions
GIFs
Searchable history
Document sharing
Dedicated workflow builder
Enterprise-grade security
Plus – and this is a big one – Slack integrates perfectly with monday.com!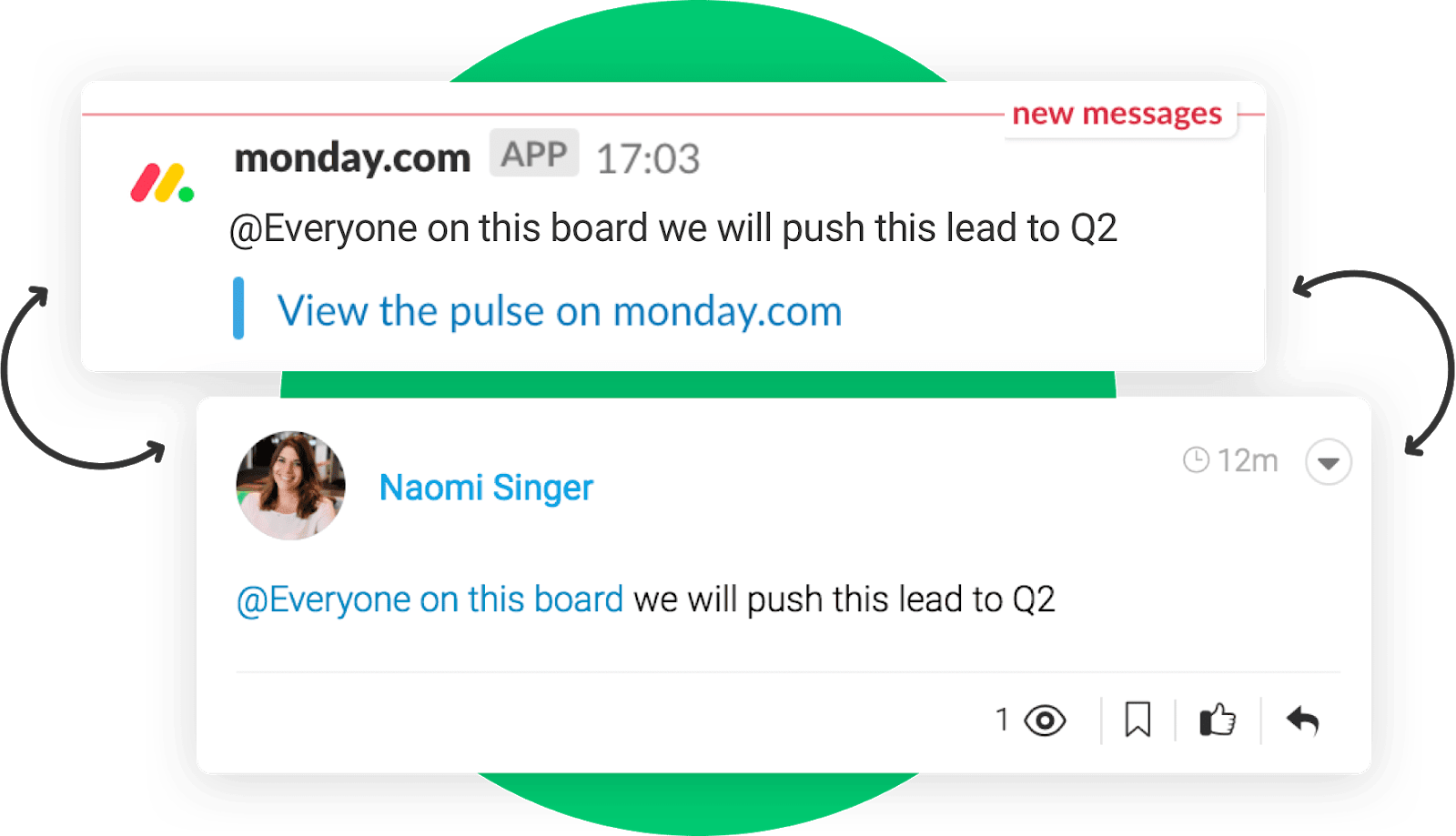 4. Video conferencing – Zoom
Instant messaging doesn't always serve the situation. For example, when holding a team meeting with workers in various parts of the country (or globe). That's why you also need a robust video conferencing suite like Zoom to really maximize your technical project management performance.
Some notable Zoom features include:
Scheduled meetings
Private chat
One-off video conferences
Phone calls
Contact storage
Integrations with pretty much every other platform (including monday.com).
5. Workplace wiki: Google Workspace
As a technical project manager, there's a fair chance that a lot of expert knowledge resides inside that head of yours. To make this as simple as possible, you should use a suite like Google Workspace to create the required documents, and create your own project wiki using a monday.com board.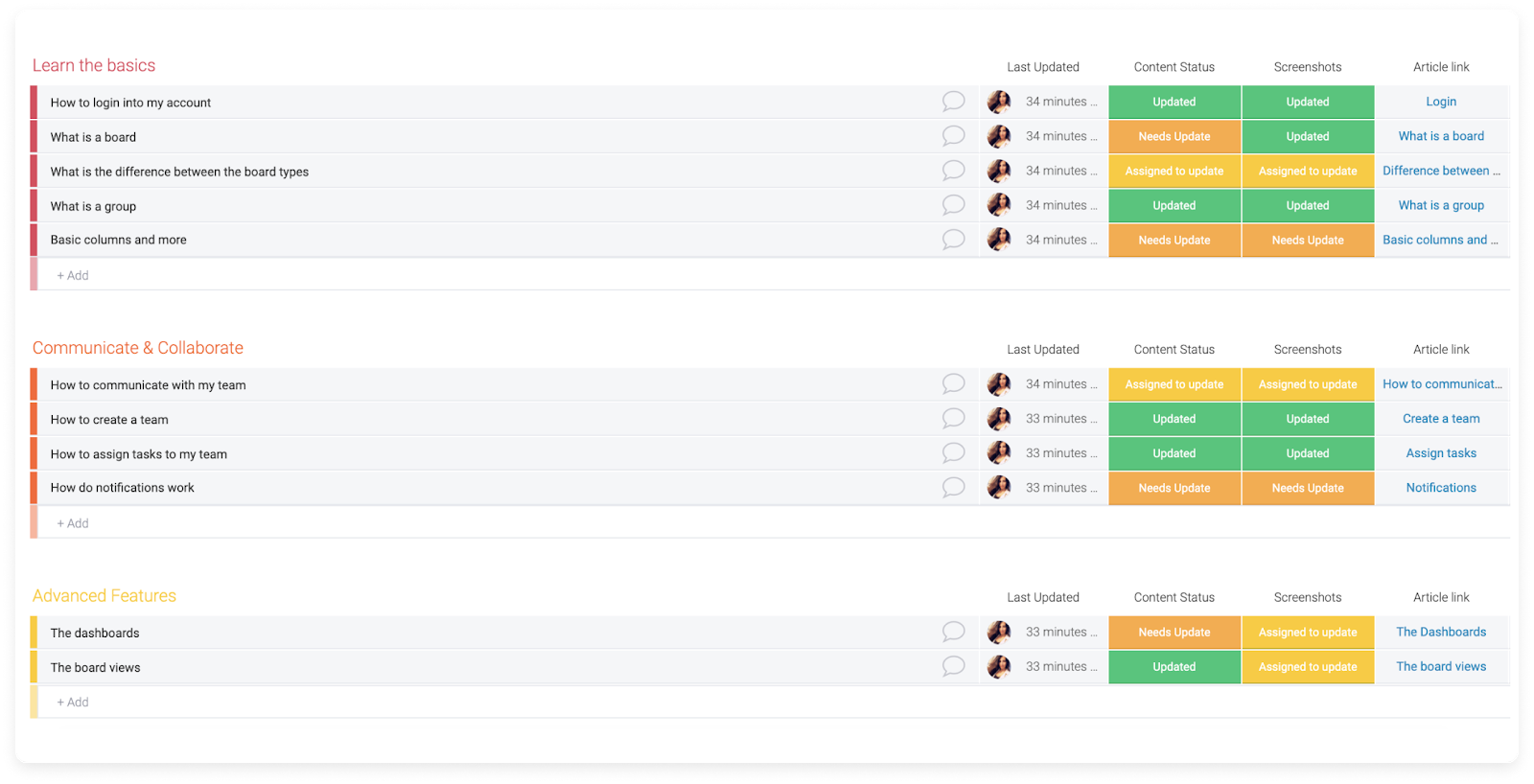 Frequently asked questions
What is the difference between a project manager and a technical project manager?
The core difference between a regular project manager and a technical project manager is that the TPM also brings to the table a technical background and expertise, whereas the non-technical PM may only be experienced in project management. Typically, this expertise lies somewhere in the IT or engineering fields.
What makes a good technical project manager?
A great technical project manager exhibits these skills:
Strong people and leadership skills
Detailed analysis
The ability to solve problems
Coaching and training skills
Expertise and accreditation relevant to the project
How do you become a technical project manager?
If you already have a degree and expertise in a technical field — engineering, science, IT, technology — then a great place to get started is by asking the PM on any projects you're working on to coach and mentor you. From there, you'll probably need to undertake some form of post-graduate education in project management to be suitable for the role.

What are good certifications for technical project managers?
Project Management Professional (PMP)
CompTIA Project+ certification
PRINCE2 Foundation/PRINCE2 Practitioner
The technical PM explained
Whether you're looking to become a technical project manager yourself, or you're looking to hire one for your next major undertaking, this article should have given you a good fundamental understanding of what the role entails. To recap, technical PMs are essentially project managers that also have a background in the specific industry or field that the project is based in.
This allows them to better oversee the fulfillment of a project, relate to and coach team members, and understand the needs and requirements of a project. If you're already a TPM and you're ready to put your skills to good use, check out our Project Tracker Template for monday.com.