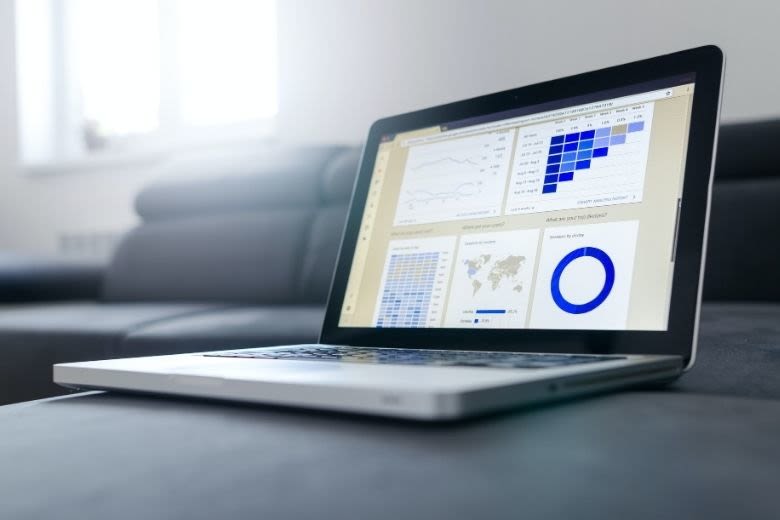 How to keep track of your work with an Excel to do list (and other options)
We've all had those days when our list of tasks or activities that need to get done seem unending.
In the old days we had whiteboards and markers, or sticky notes attached to cubicle walls to keep track of all the noise.
Thankfully, much of this stone-age task and list management has now been replaced by online software that can build a to do list for you and update itself when a task is completed.
One of the earliest options for creating a to do list with software was Excel (developed by Microsoft in 1993). In this article, we'll see how you can set it up.
We'll also look at an alternative option — monday.com — to see if we're any better or faster.
What is a to-do list and how can you create an effective one?
When things get a little crazy and you find yourself juggling way more than you can handle in your head, it helps to do a brain dump — get everything down on paper.
So you get out a Sticky note and jot down your to-do list in order of priority, then check things off as they get done.
This is nothing new (in fact, it's positively ancient).
It's also massively out-of-date.
There are now hundreds of software providers and apps available to you that will do a better job of managing your to-do list than a Sticky note.
Create voice memos in a to-do list app while on the go. Share your list with friends, colleagues and family. Add additional sub-items and assign tasks to people (and then automatically send a notification to them when you do).
The world's your to-do list oyster.
Many people and teams use basic spreadsheet software like Microsoft Excel to organize and track their to-do lists.
Some reasons people use Excel to create their to-do list…
It's a familiar software so almost anybody who has worked with the Microsoft Office Suite will be able to create a to-do list easily.
Includes reporting tools such as charts and matrices. Pivot tables can be used to customize data if required.
Copy or duplicate data across columns or rows.
NOTE: There are a dozen reasons why Excel isn't actually a very good platform to organize your to do list — including cloud storage, file sharing, automations, assignment of tasks and more — but we'll get to those in a minute.
This is what you're here for, so let's deliver.
How to create a simple to-do list in Excel
In this section, we'll break down, step-by-step, how to create a to-do list in Excel.
This whole process revolves around using Excel's Filter feature to see how you can build a simple to-do list in the software.
You can update or edit tasks, format it your way and use it as a tracking system to get through your day's work.
Step 1. Open Excel and add column headers.
Open a new Excel spreadsheet and enter new column headers depending on your requirements.
I've added the following headers:
Task name
Status
Deadline
Owner
You could add additional columns as needed such as budget, tools etc.
Step 2. Fill in task details.
Add your list of tasks in the column, add the status of each, and a deadline against each task.
For example, I've added the following in the Tasks column:
Review Quality Control document — ongoing
Budget allocation meeting — pending
Update website homepage — ongoing
Meet with designers to discuss brochures — pending
Send report to stakeholder list — completed
If you have the file open on your device, you can update this list as new work comes up.
Note that you must fill out the tasks and status columns so that the filter can be applied. The other fields can be filled out at a later stage.
Step 3. Apply a filter to your list.
Now it's time to add a filter to your list. Simply click on one of the headers and select Filter under the Sort & Filter icon on the top right corner of your Taskbar.
Now the filter is applied to your list. Once you save the file, Excel will remember this and the filter will still be there the next time you open the file.
Step 4. Sort your tasks using the filter.
You'll now be able to see tiny arrows on the headers of your column.
If you want to see the status of your tasks as assigned in the previous step (pending, ongoing or completed) you can use the Filter option to do this.
Click on the arrow to sort your tasks by status. You can select or deselect options to see lists of…
Your pending tasks
Your ongoing tasks
Completed tasks
Any combination of these
Step 5. Done!
There you have it.
We've created a simple Excel to-do list which can help you keep track of all your tasks and make sure that nothing falls between cracks.
You can edit fields, add as many columns as you want or add custom colors and fonts to make it reflect your needs and design.
Why we recommend abandoning Excel's to-do list and moving to monday.com's task management (like yesterday)
If you're just a single person wanting a basic way to organize and manage your day-to-day life, Excel is fine.
Despite being more complicated than it should be, it does the job. And it's free — if you have Microsoft Office.
What if you're looking to track more than "Buy milk" or "Take the dog for a walk"?
When you're working on even slightly more complicated tasks or projects, you'll find that you need additional features to manage your master list.
You'll need the ability to, at the very least, share tasks with other people. You'll need to add due-dates, visualize your progress, upload project information and share files easily and communicate with your team.
For all of these and more, you'll need a versatile task management system that can help you juggle multiple to-do lists with ease and convenience.
You'll need monday.com.
monday.com is a visual to do list app and task management platform that helps teams manage and track their work in a single place.
Let's check out the steps to create a to-do list in monday.com.
Step 1: Create a board
A board is a central location to organize your work, in this case, your to-do list.
Step 2: Choose one of our pre-loaded templates.
For a to-do list, we have the "weekly to-do list" template, as well as hundreds of other customizable options to choose from.
Step 3: Create your groups.
Each board consists of groups that can delineate between different parts of a project. It can be anything from a week or month or stage.
Step 4: Add your columns.
This can include options such as task, owner, deadline, status update, dates, rating or tags.
Step 5: Add your list of tasks on your board.
Step 6: Voila! It's done.
Simply assign tasks, update information and collaborate with team members — all within the same space.
It only takes a few clicks to get started with a system that is as easy and intuitive to use as monday.com. Once you visualize your workload with monday.com's stellar features, we promise you won't go back.
Here's why using monday.com's to-do list functionality is way, way better than using Excel.
The drag and drop functionality makes it super easy to organize your daily tasks — add tasks, update deadlines, assign them to team members and make sure work gets done.
Communicate and collaborate better with your team by adding comments, sharing updates and uploading documents in real-time.
Visually track your project progress and manage your team by having a bird's eye view of the status of various tasks.
Automate notifications to the next person responsible when a stage of a project is completed.
Make your workflow seamless with dozens of integrations with commonly-used apps and tools.
Check out our weekly to-do list template to get started.
How to import from Excel to monday.com
If you've decided to make the switch to monday.com, you've made a great choice!
If you've still got some leftover work in your Excel documents, don't worry. You can easily transfer your data over in a few steps to monday.com
Here's how:
Step 1:
Click your profile picture in monday.com and select Import data, then Excel:
Step 2:
Make sure you've exported your Excel sheet, and drag and drop your file into the screen (or browse and select it from your computer). You'll see a dialog box notifying you that it's done.
Step 3:
Select the row in your spreadsheet, which'll become the headings for your new board. Click next when you're done as seen below
Step 4:
Select the column in your file which will be the first column on your new board. Click Next.
Step 5:
If you need to, you can change the Column type by clicking the drop-down menu on each column.
Initially, you can import columns as status, number, date, email, or text column. You can update this only after you import your data.
Click Create Board when you're done.
You should now see your Excel data imported to monday.com.
Boom!
Conclusion
So we've given you a step-by-step guide to making a to-do list with Excel.
And we've given you a few good reasons why you shouldn't do this, and exactly why monday.com is oh so much better (if we do say so ourselves!)
Managing your tasks with Excel seems simple enough, but what happens when your list of tasks and online collaborators get a little more complicated?
That's when using an intuitive and flexible task management system like monday.com can really make a difference.
Whether your project or team is big or small — or anything in between — monday.com makes managing your task list an absolute breeze.
So go on, give monday.com a go. We promise you won't regret it.
One platform for better teamwork
with monday.com Work OS
Get started