The ultimate event planning template
This event planning template ensures a seamless and successful event planning process for any type of event. It acts as a complete event planning checklist, covering everything you need to start planning your next event.
From the initial planning phase to effective event management, and settling post-event details, this template helps you track it all: event budget, team members, venue, catering, promotion, event schedule, and much more.
You can assign responsibilities for every task and decision so nothing gets forgotten for the day of the event. Work visually with timeline and date columns, Gantt chart views, and more while you communicate in context, in real-time, in one place.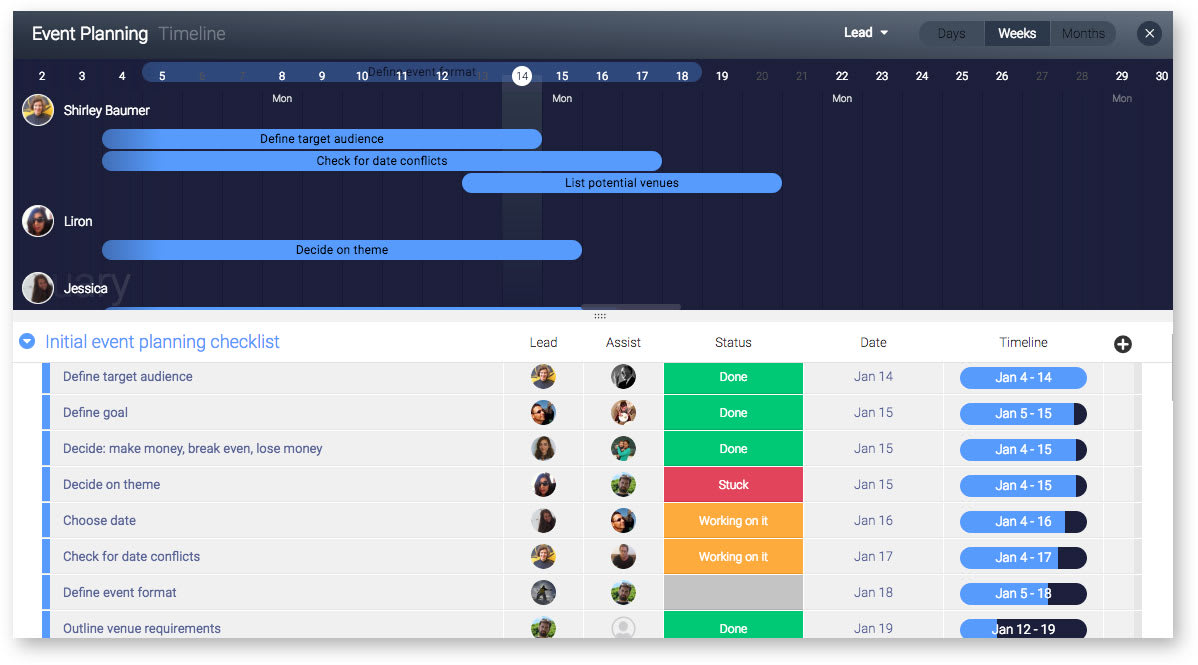 Plan an event with monday.com
When you create an event, effectively managing each and every aspect can feel extremely challenging. Details are often missed, causing panic as the event approaches (not to mention disgruntled clients).
It's not always clear who owns each task or decision, leading to duplicate or subpar work. The schedule for the event itself can change one thousand times before it's finalized.
Therefore, it's crucial for event planning teams to work from one source of truth that captures what needs to be done and who owns the work. Using a Work OS like monday.com allows you to take your event planning above and beyond any old checklist template or free event planning template out there.
Be your own event planner with monday.com