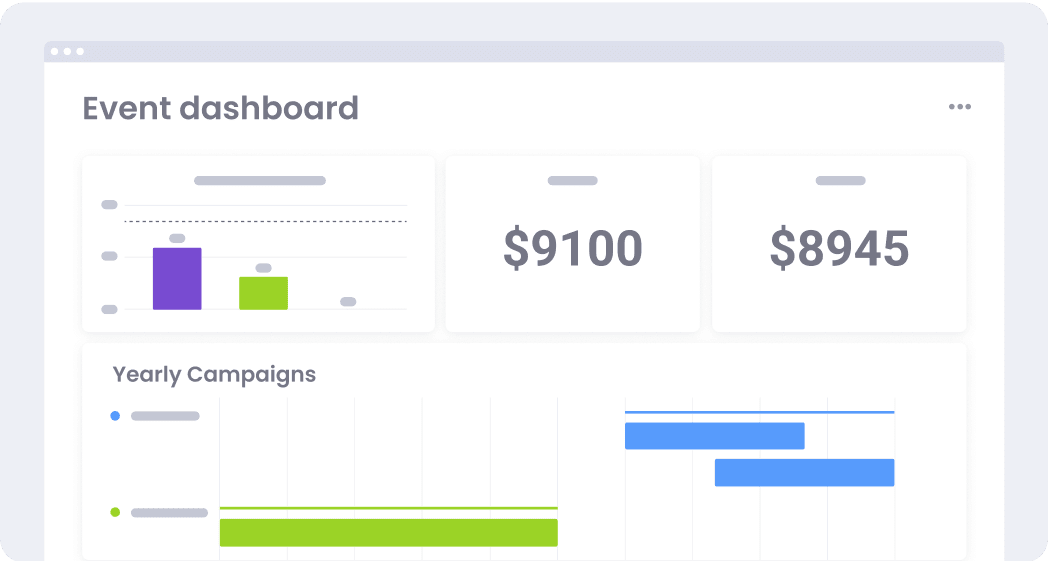 Event Management
Manage all your events visually in one collaborative workspace.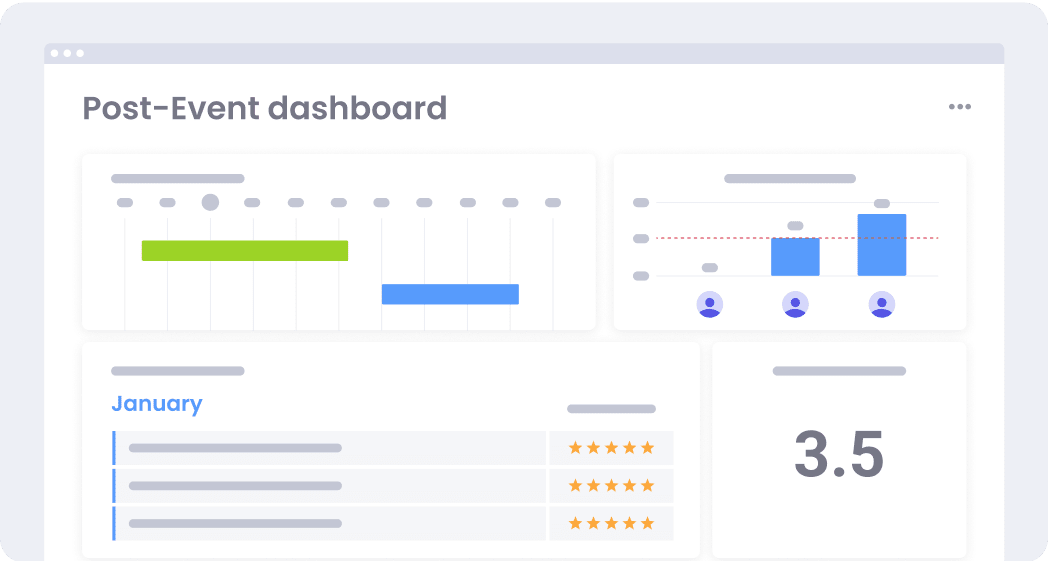 Post-event opportunities
Manage feedback, sales leads, and opportunities from events.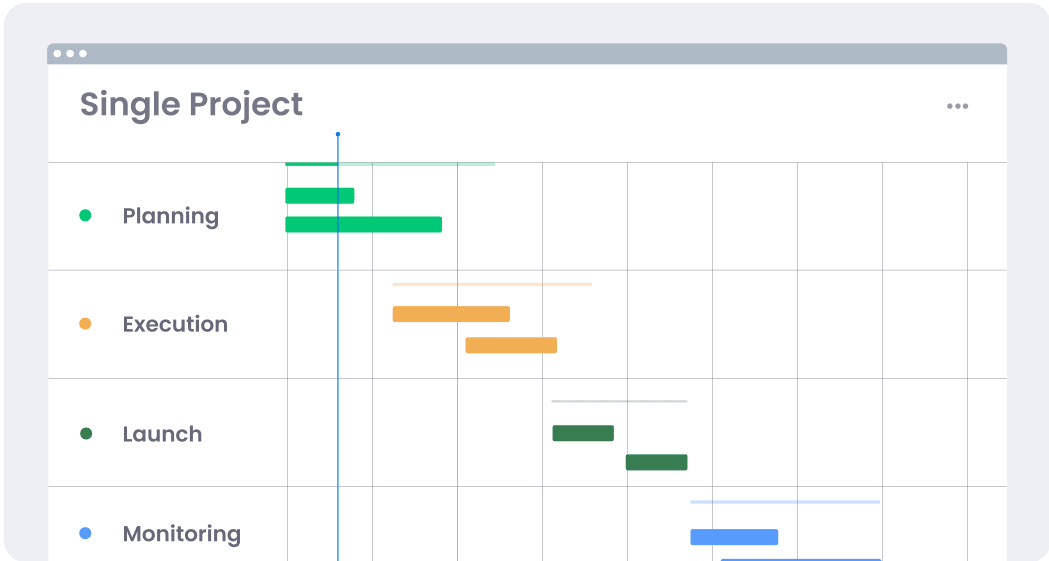 Single Project
Plan any project flow in one workspace and track its progress.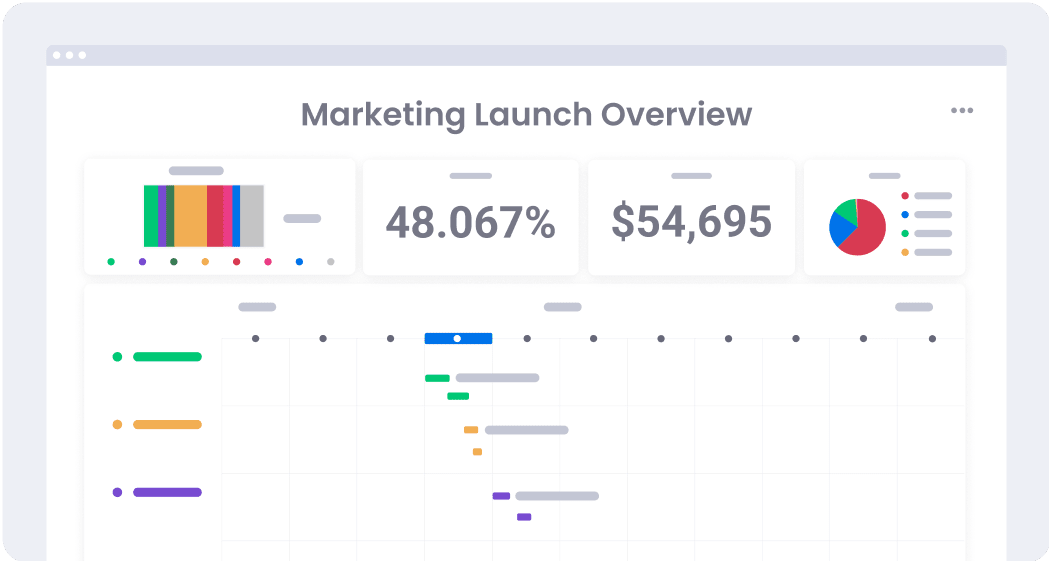 Product marketing launch
Plan and execute your product marketing launch from A-Z with your team with the Product Marketing Launch template set. These powerful boards and dashboard lets you visualize each phase and manage your deadlines in a Gantt View, plan campaigns with your content/creative teams and easily monitor campaign performance and your team's workload. Get an overview to ensure you're on track, hitting goals and never miss a beat.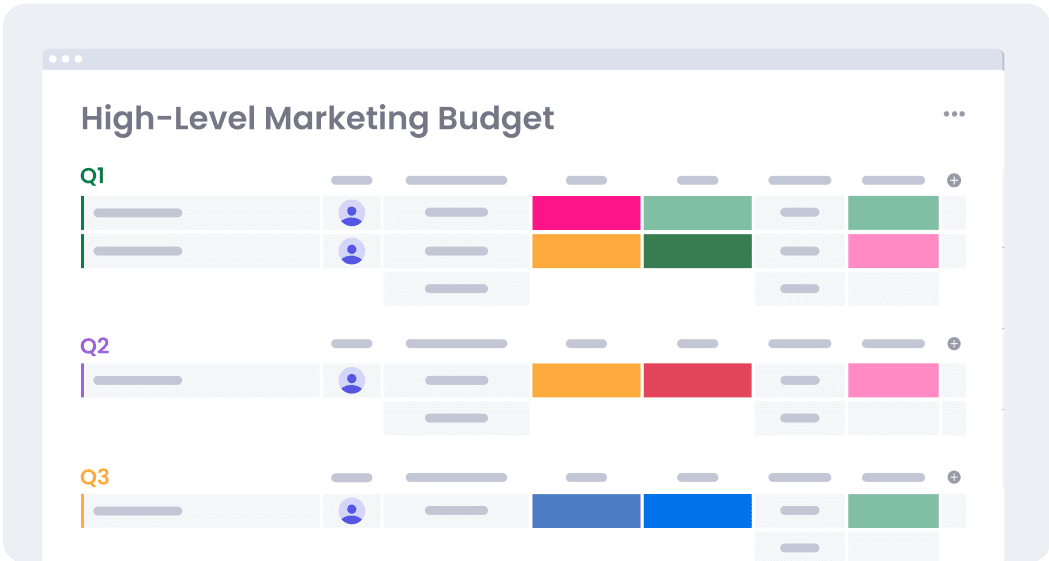 High-level marketing budget
Plan and track your marketing budget and costs throughout the year.
A/B testing and planning
Track and analyze A/B test results to achieve your conversion goals.