Event planning & operations
Manage all your events visually in one collaborative workspace.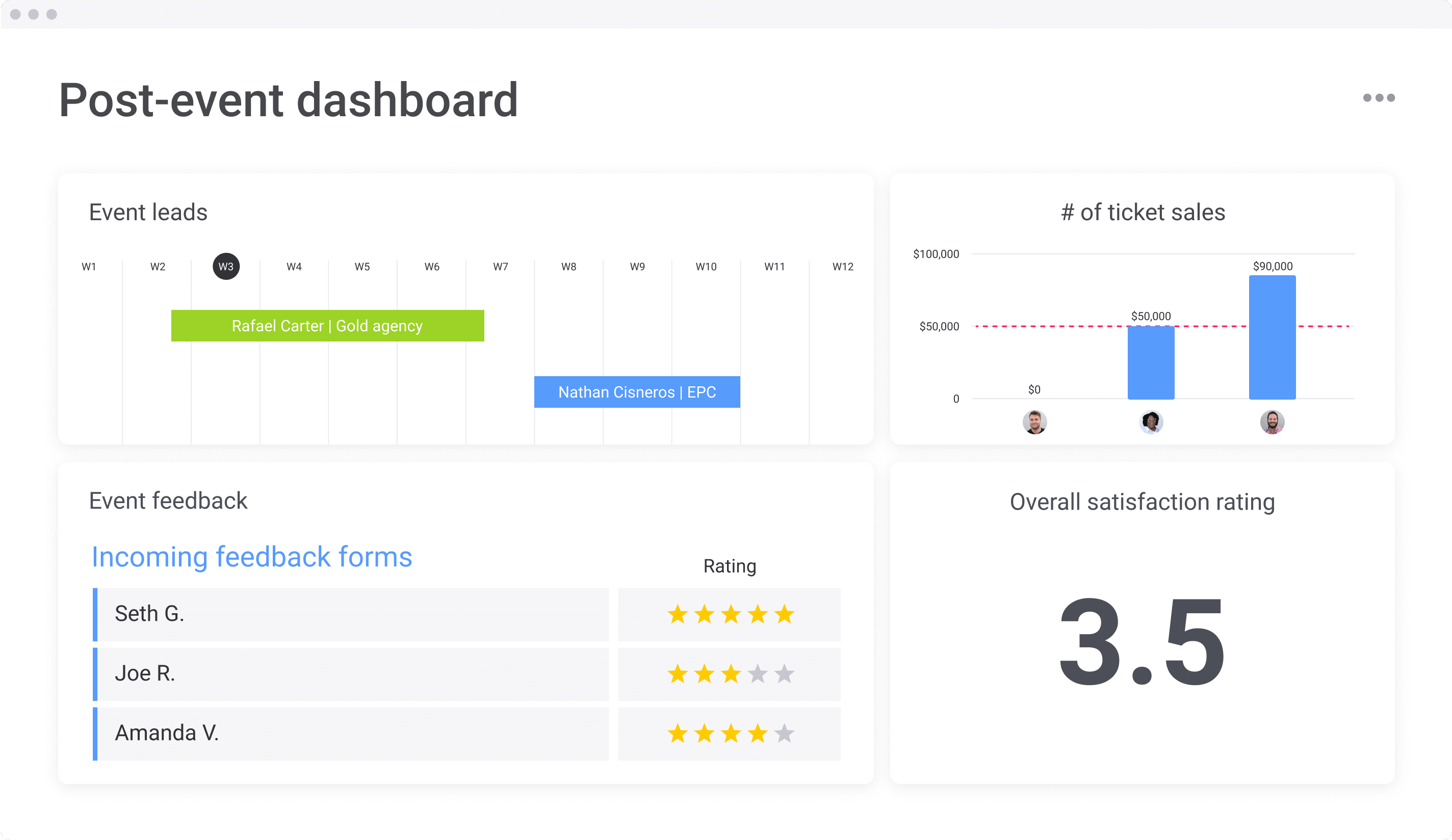 Post-event opportunities
Manage feedback, sales leads, and opportunities from events.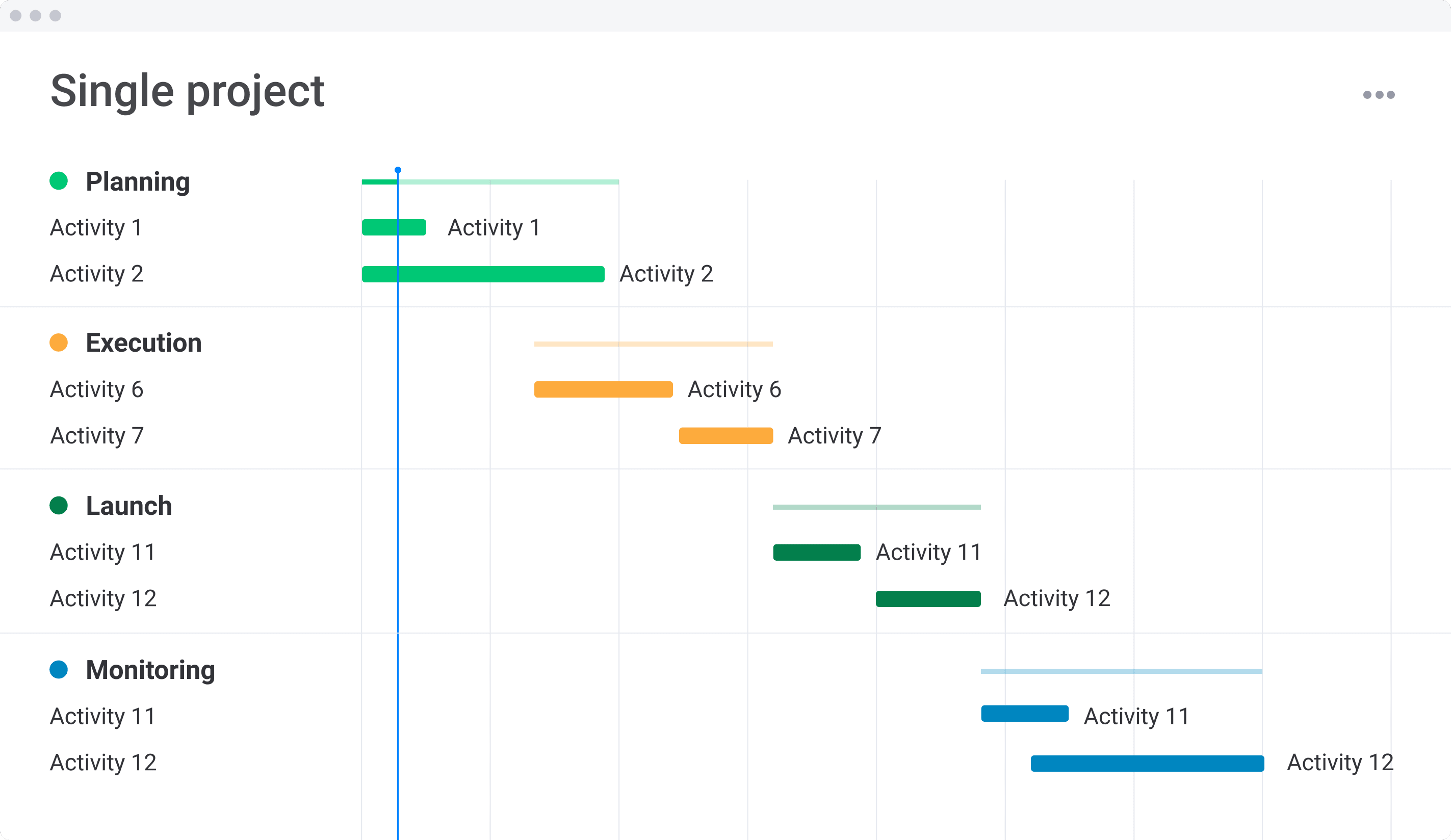 Single project
Plan any project flow in one workspace and track its progress.
High-level marketing budget
Plan and track your marketing budget and costs throughout the year.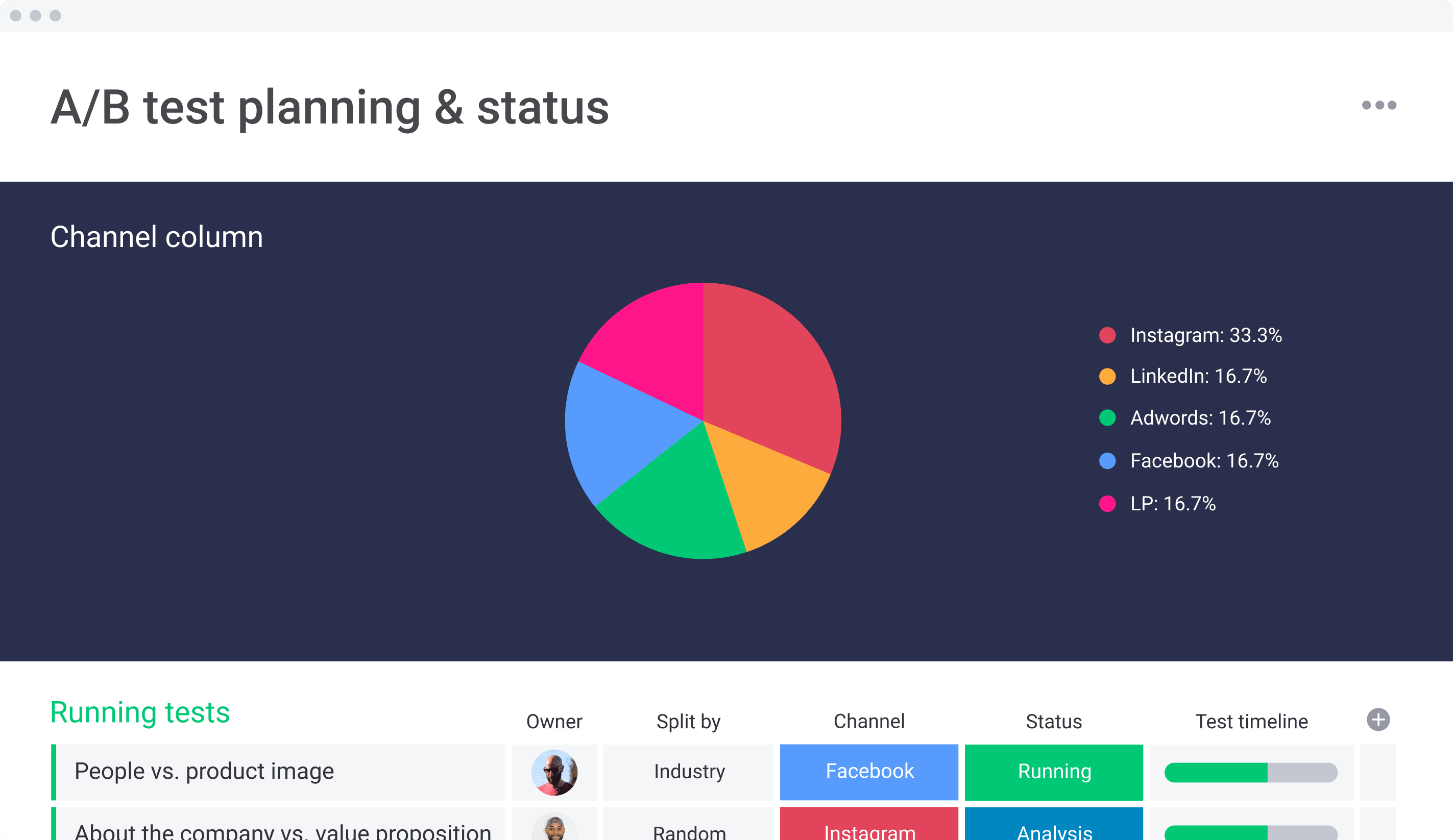 A/B testing and planning
Track and analyze A/B test results to achieve your conversion goals.