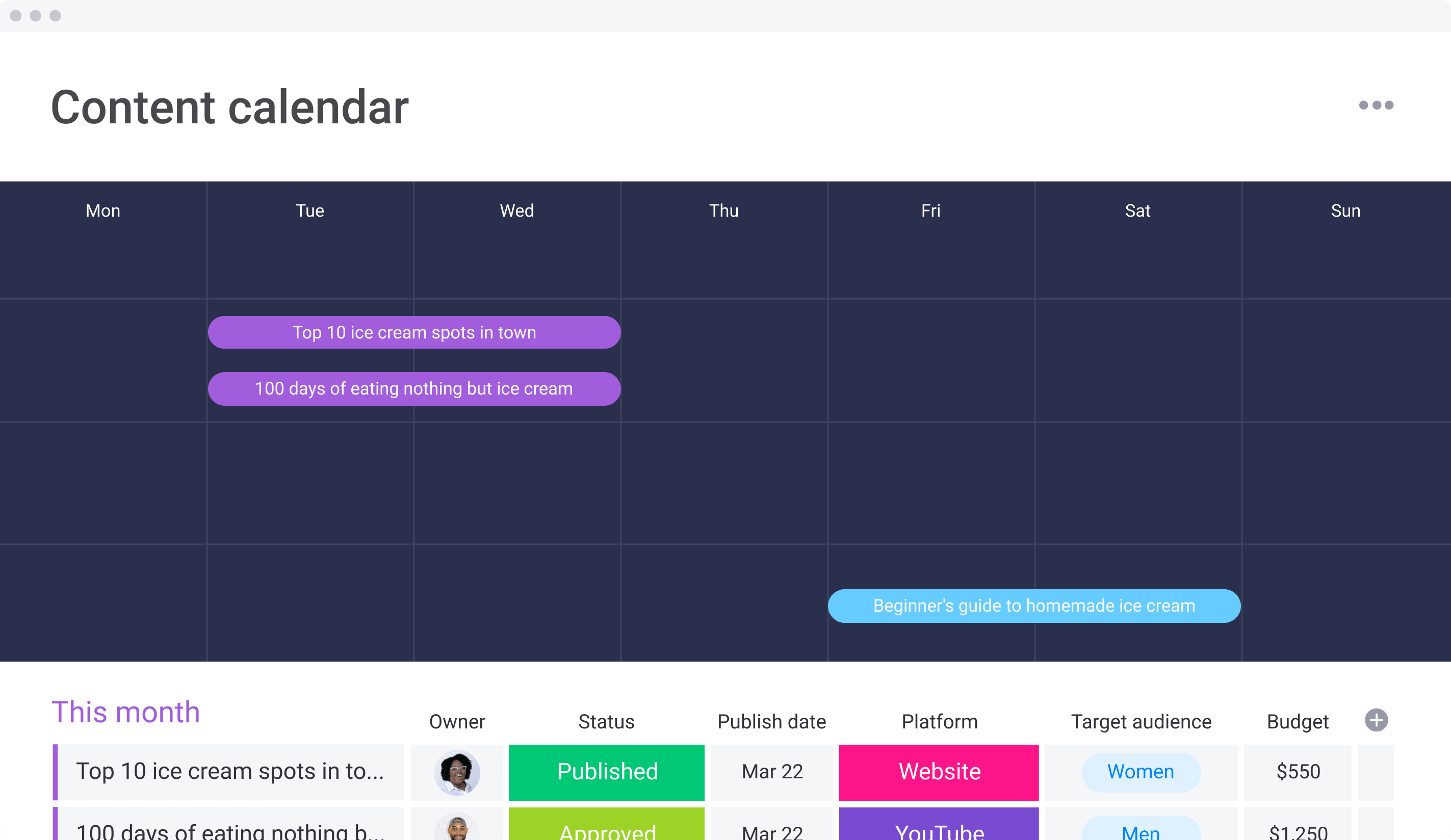 Content calendar
Manage all your content initiatives on our content calendar template.
Marketing Strategy
Plan out your marketing initiatives and strategies throughout the year.
Social media planner
Create, schedule, and design all social media content in one place.
Client campaigns for agencies
Manage clients, campaigns, and initiatives all in one place.
Facebook ads Integration
Integrate your Facebook account to manage and monitor ad campaigns.
Event Management
Manage all your events visually in one collaborative workspace.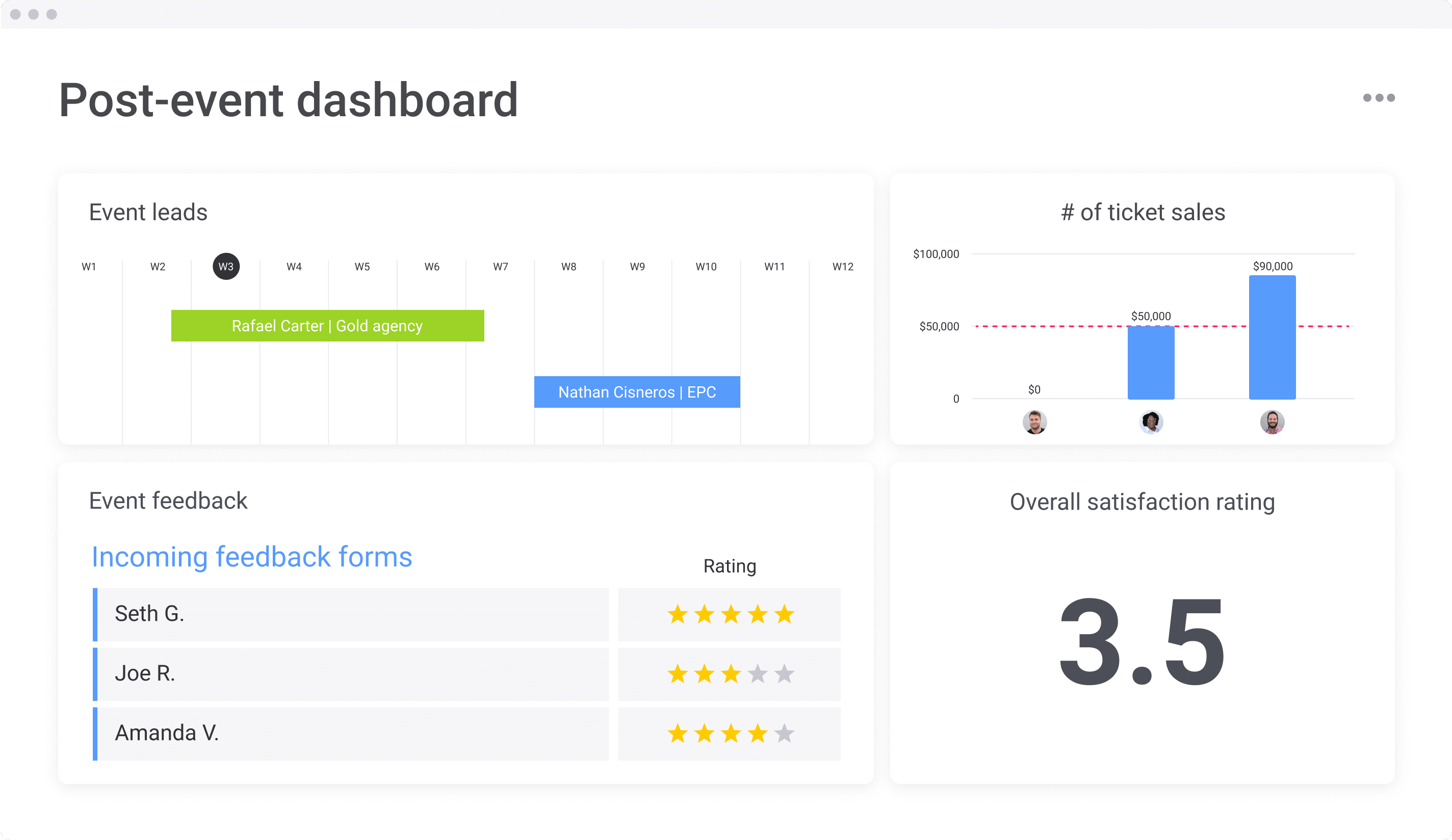 Post-event opportunities
Manage feedback, sales leads, and opportunities from events.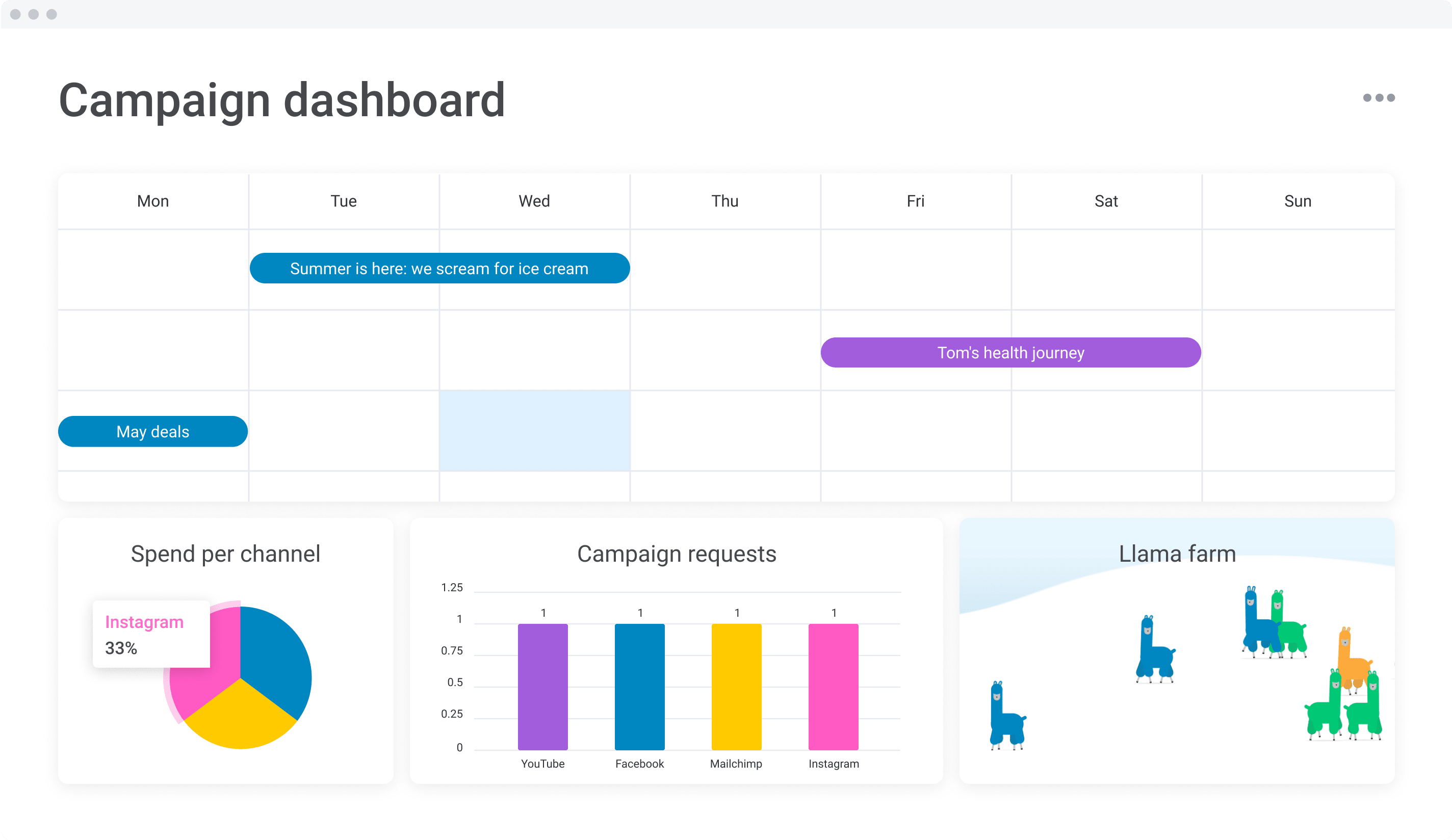 Powerful campaign planning
Plan all your upcoming campaigns in a visual way.
Marketing team planning
Managing your entire marketing high-level initiatives and ongoing tasks in one central place, together with your team. This package of templates combines a high-level board divided by quarters and a weekly to-do board for your team's day-to-day tasks. These templates allow you to assign team members to tasks, track their status, and make sure the entire team is on track to meet their deadlines and goals.