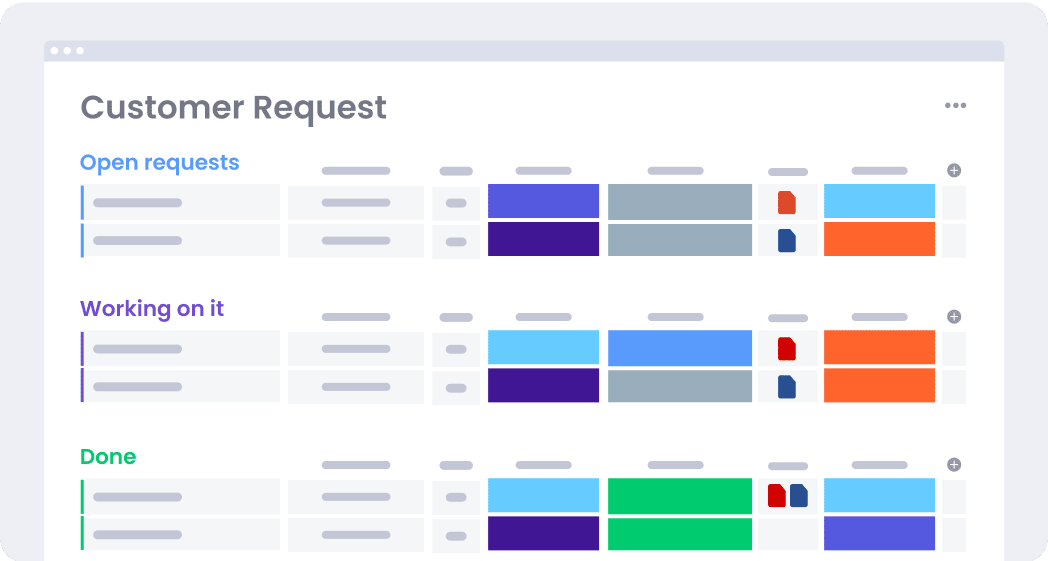 Customer requests
Tackle customer support requests with an efficient system.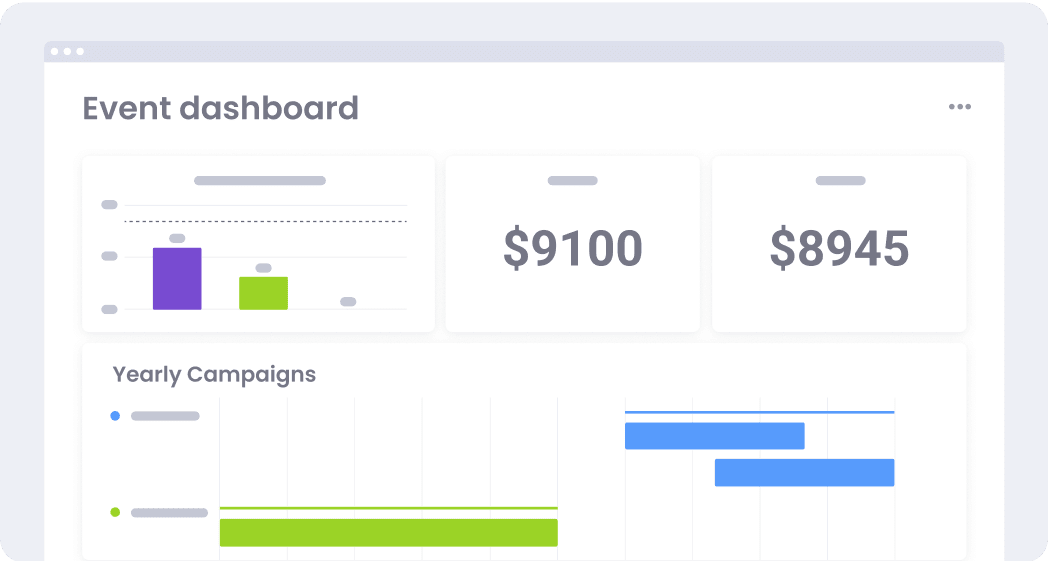 Event Management
Manage all your events visually in one collaborative workspace.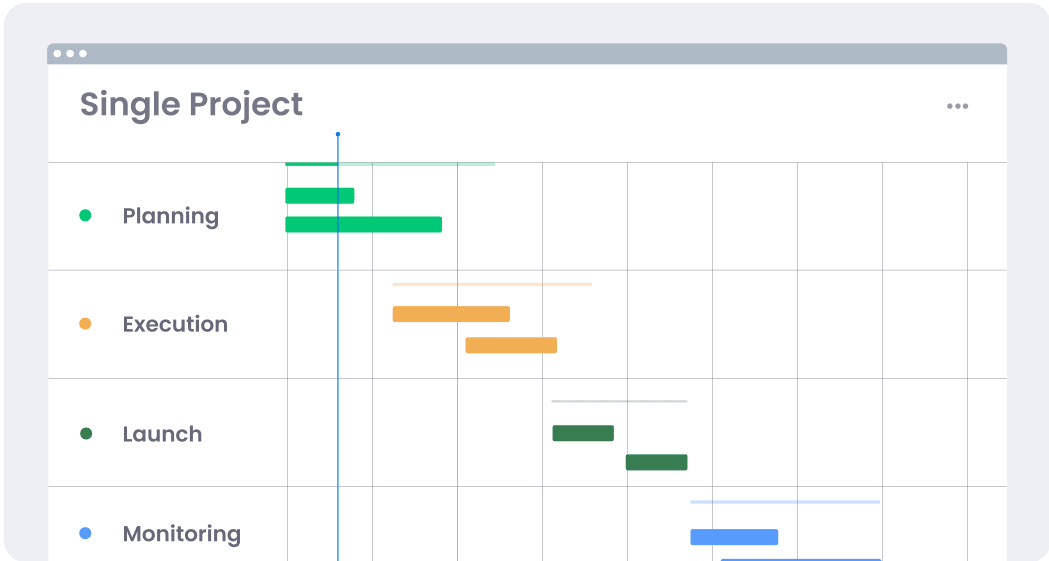 Single Project
Plan any project flow in one workspace and track its progress.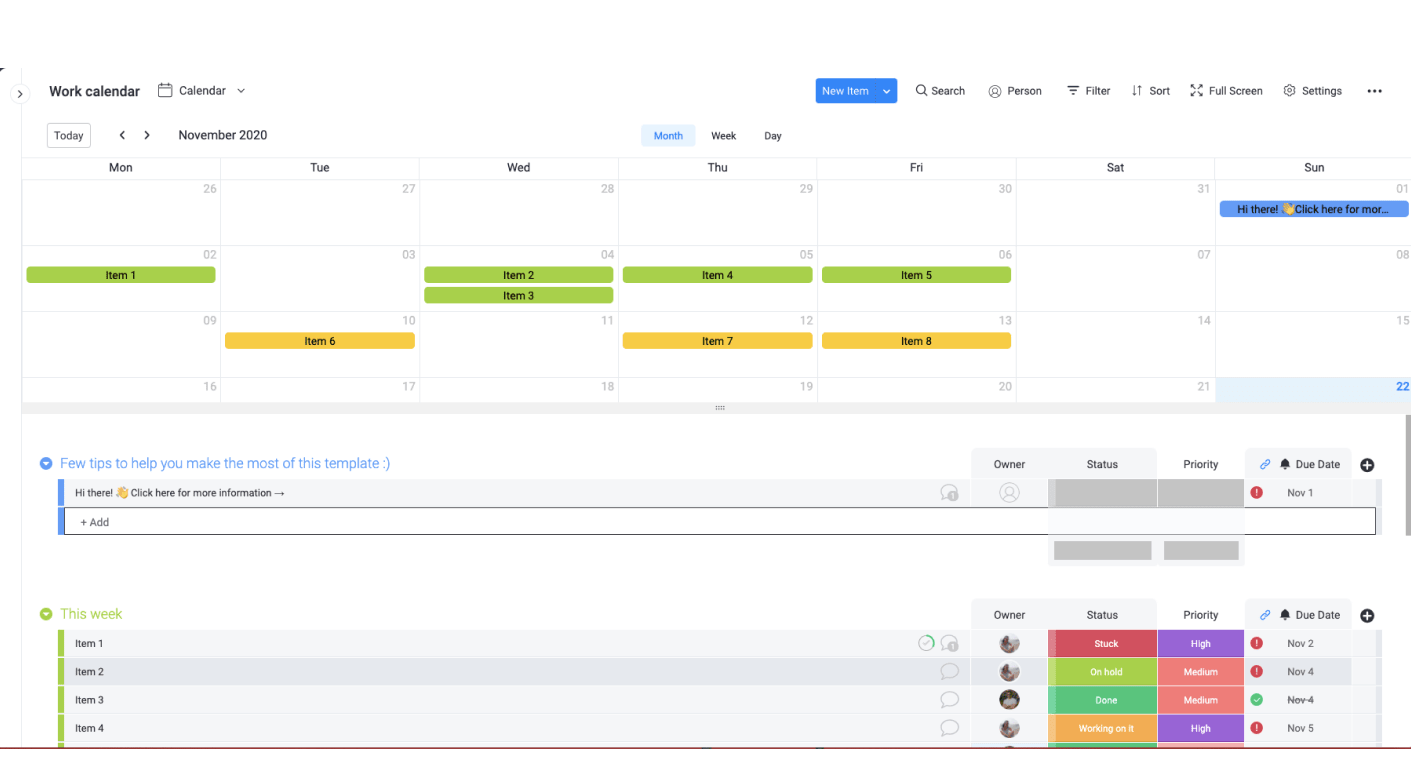 Work Calendar
Have your most productive week yet with this work calendar template for teams. With a shared calendar, you can easily schedule work for your team this week, next week, and even next month. Assign due dates and add timelines so everyone on the team gets work done on time, every time. Have full visibility into who's doing what and when to see how work is progressing. The best part? You can also integrate this template with Google calendar and keep track of all your team's work deadlines in one place.