The CRM platform that is simple to set up and easy to use
Manage everything in one place. monday.com lets you handle
sales pipelines, customer onboarding, clients' projects, marketing, and much more!

Works however you want it to
Whether you need to manage leads, sales pipelines, or onboard customers, monday.com is totally customizable so your team can get started instantly—no training necessary.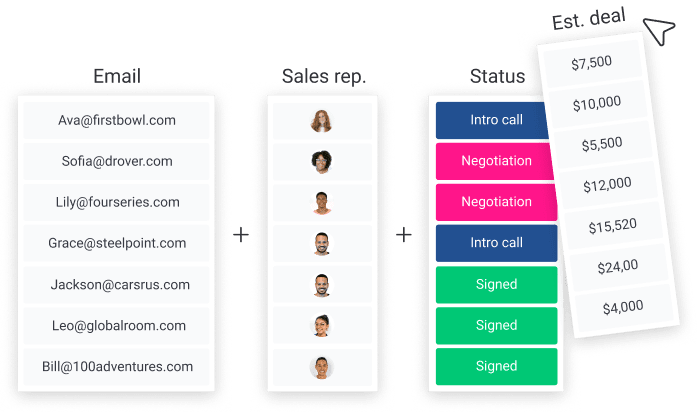 Work more efficiently and save time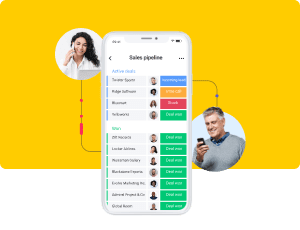 On-the-go
Manage your deal flow efficiently,
wherever you are.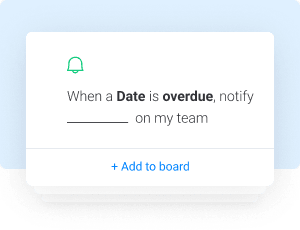 Automations
Automatically schedule notifications
and reminders.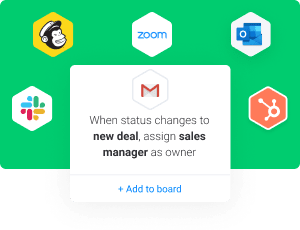 Integrations
Integrate the tools you use everyday to accelerate response times.
Start your 14-day free trial
See where all deals stand at
a glance
Streamline your entire sales process with colourful and
visual interface.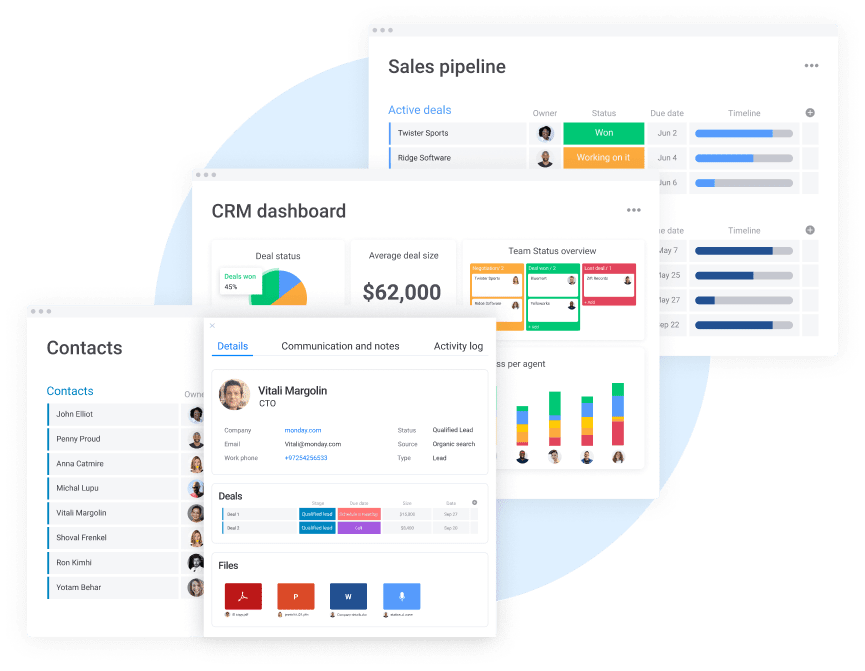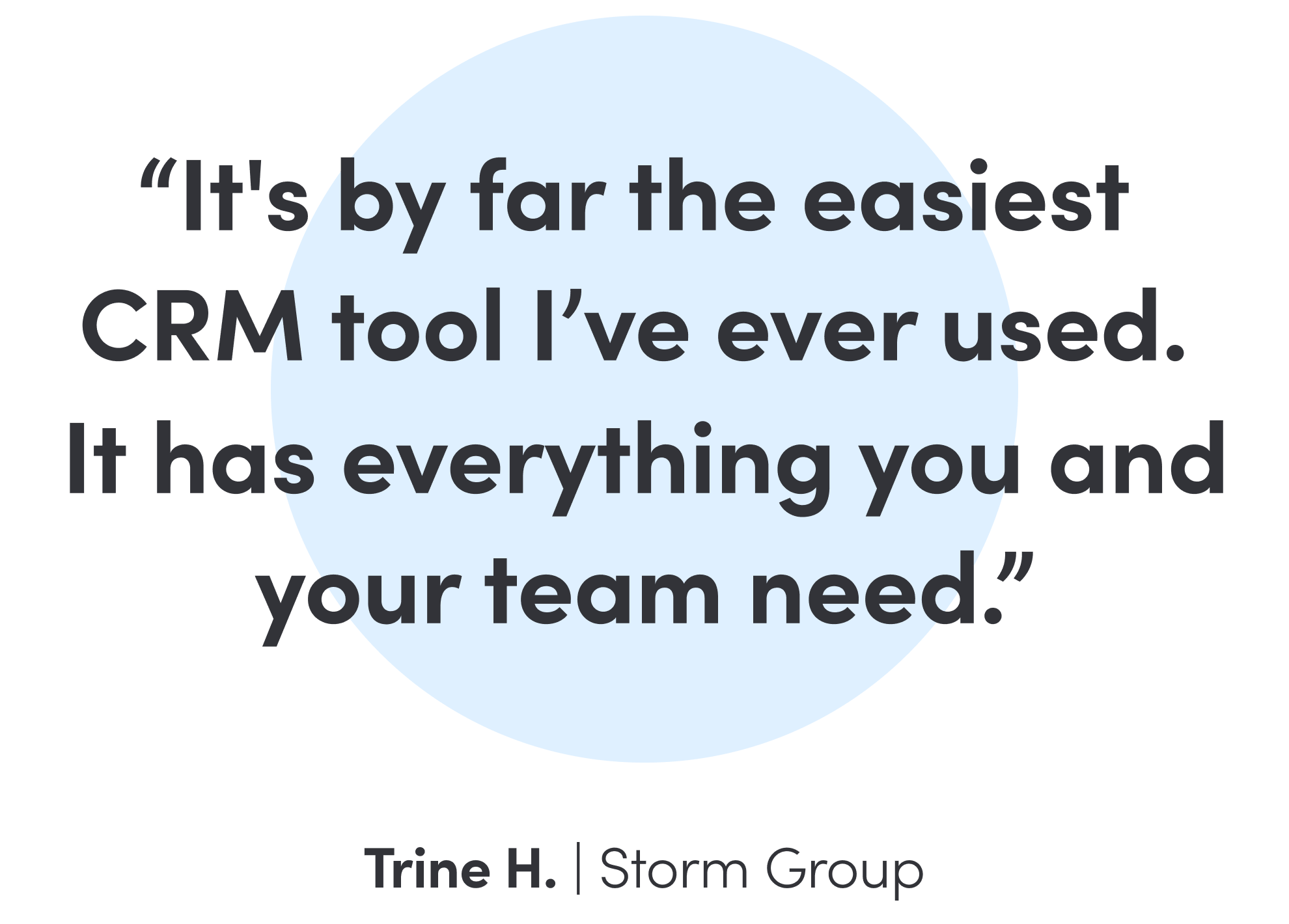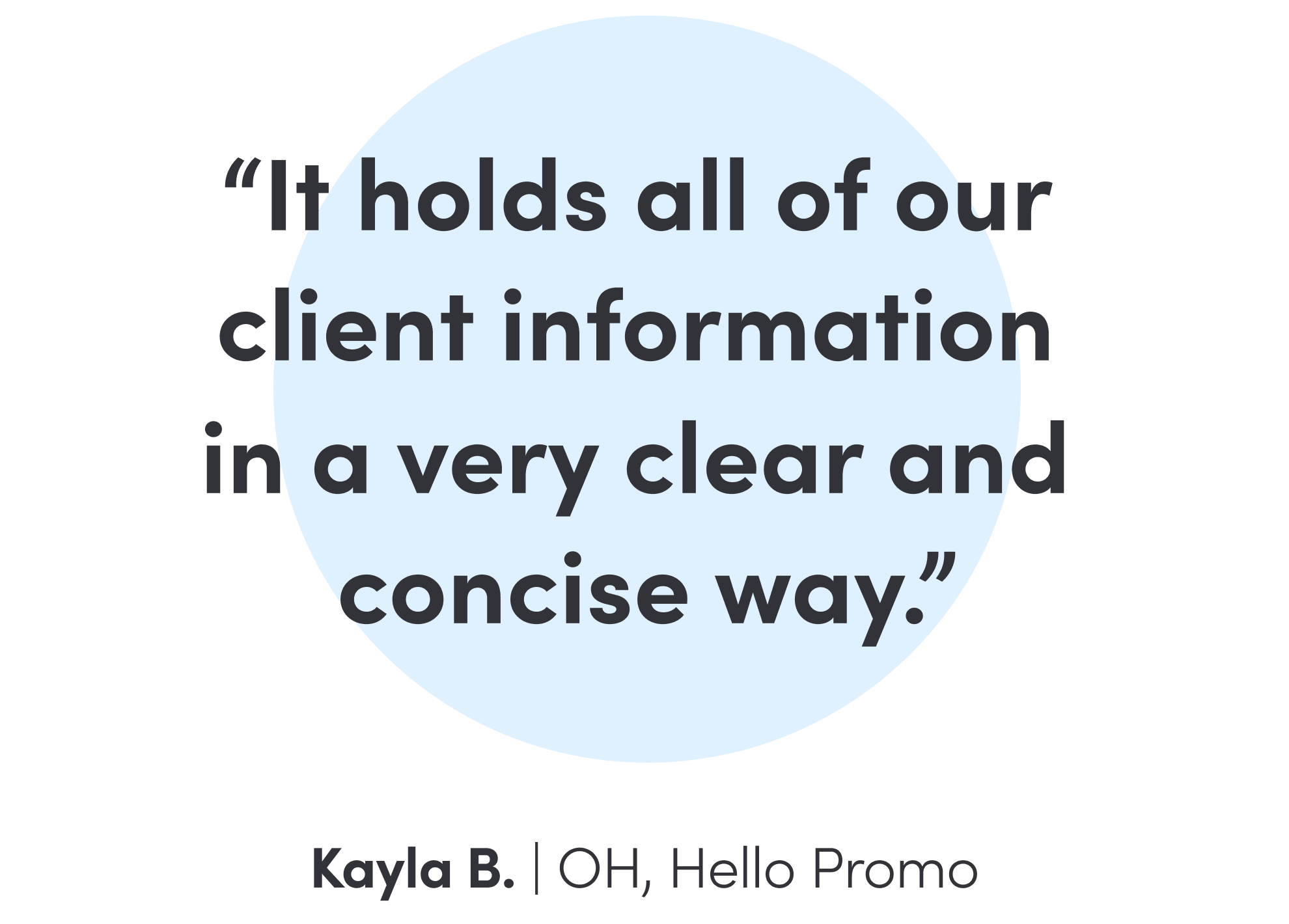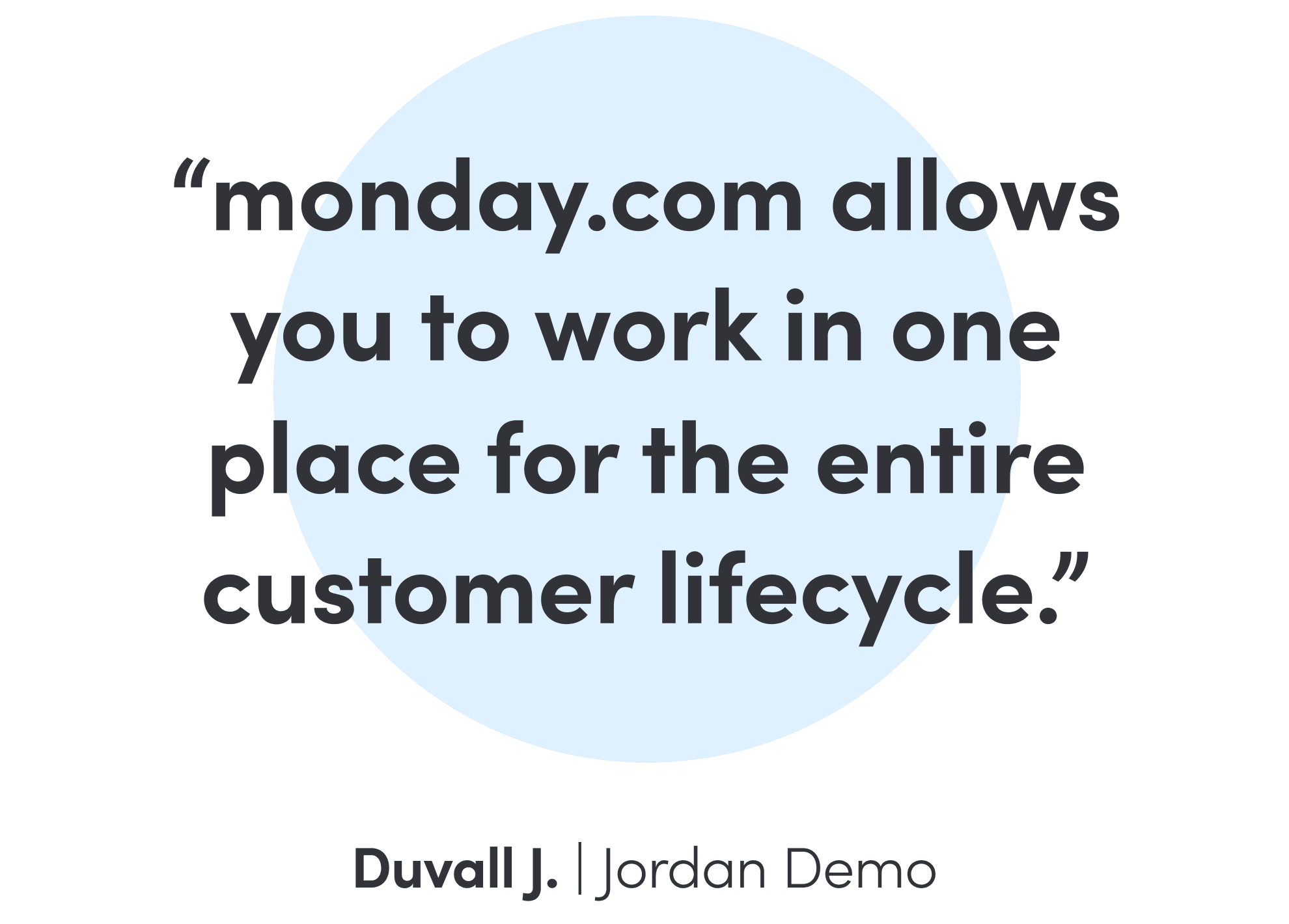 Join more than 115,000 customers who manage teamwork together