Take charge of your day-to-day student life
Start managing your assignments and projects like never before. Track your classes, extracurriculars, and job applications to make sure you're always ahead of the game.
A new free way to manage your student life
Our Student Program helps you plan, organize and track your work. All in one visual collaborative place, even when learning from home.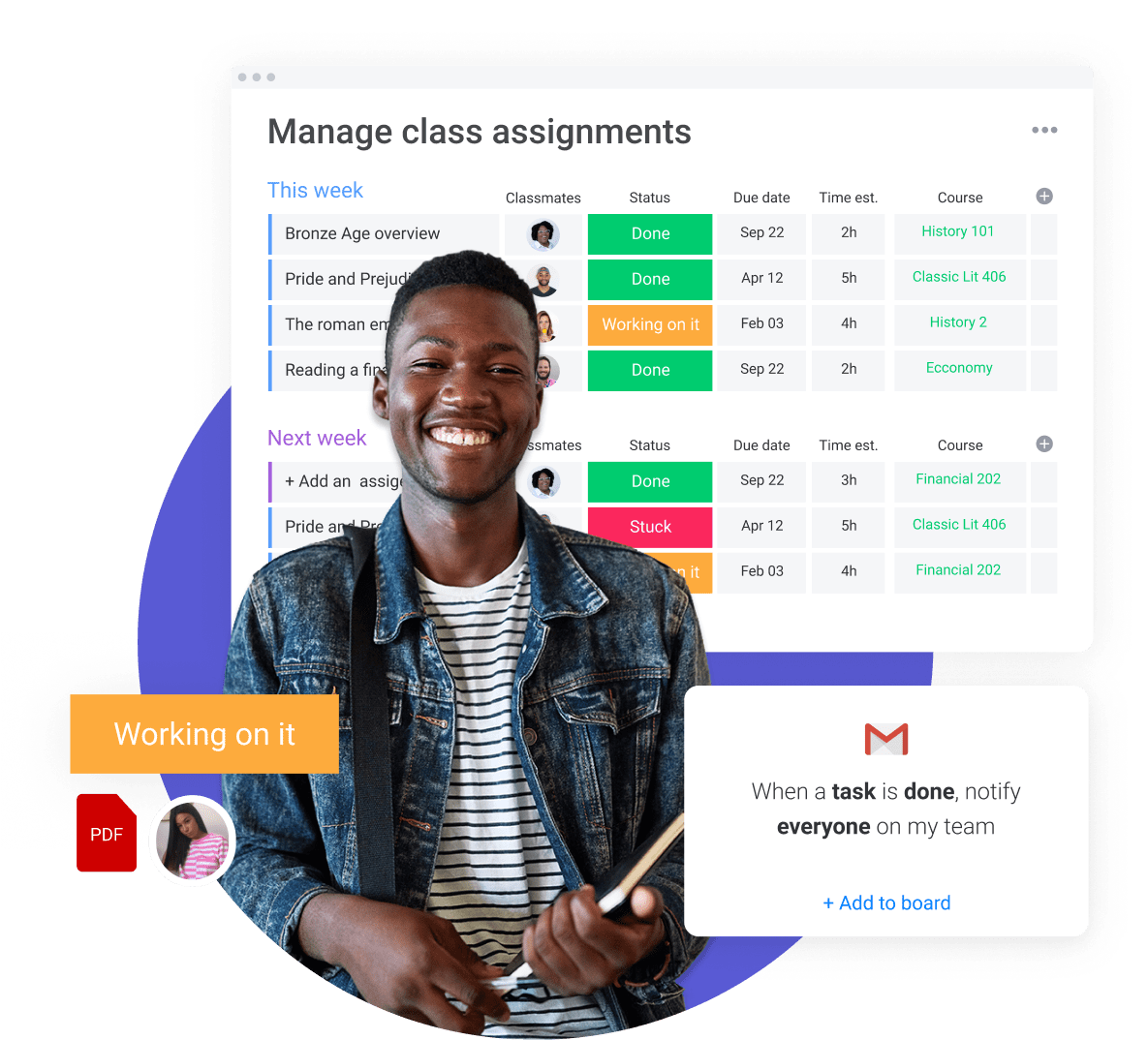 Track projects and assignments
Organize your tasks, plan long-term projects, and get notified about upcoming deadlines. When you're on the go, use our mobile app to add updates whenever they arise.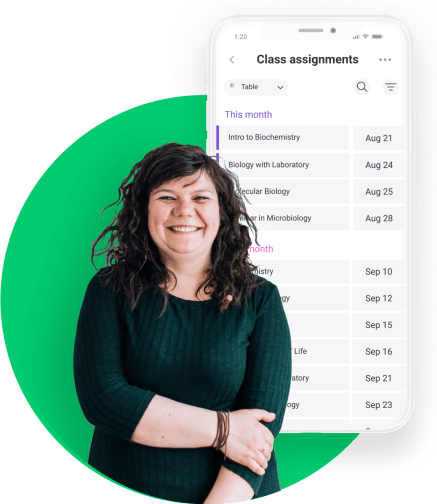 Collaborate with your classmates
Create boards for all your class projects, set timelines, store files and assign tasks to make sure your team is always aligned.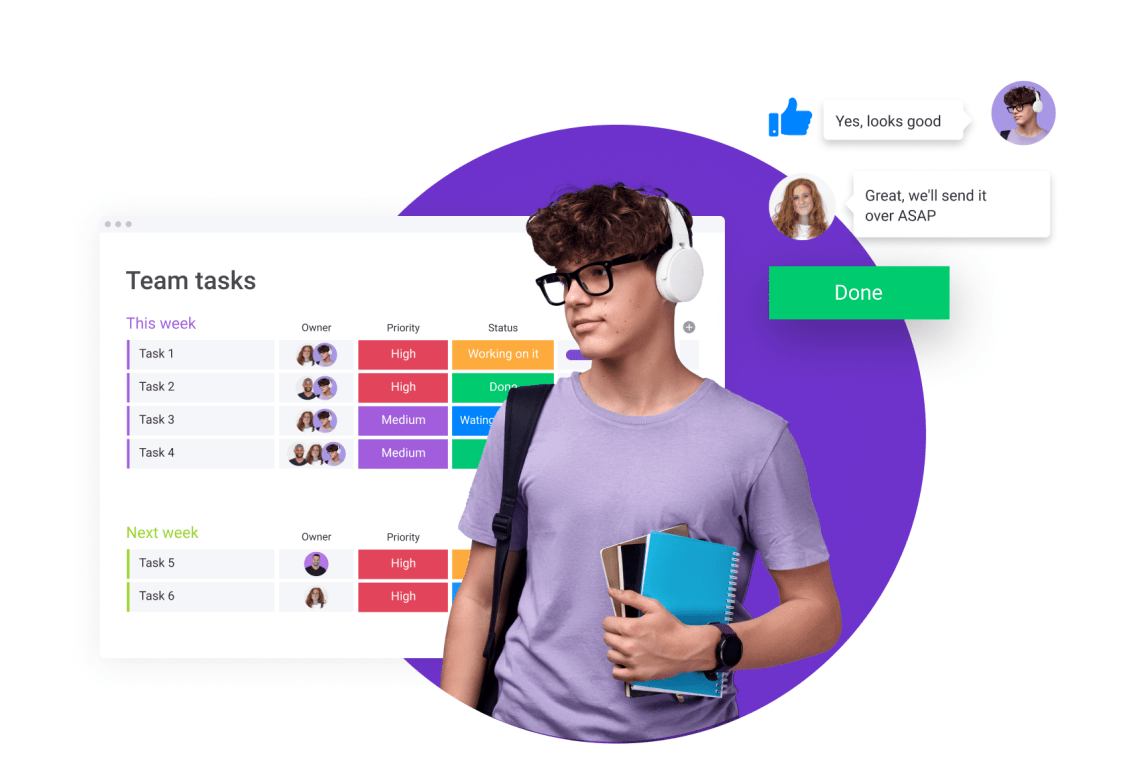 Plan for your next step
Map out your internship and job search, monitor your progress on applications, and keep track of your networking contacts so that you can secure your dream job.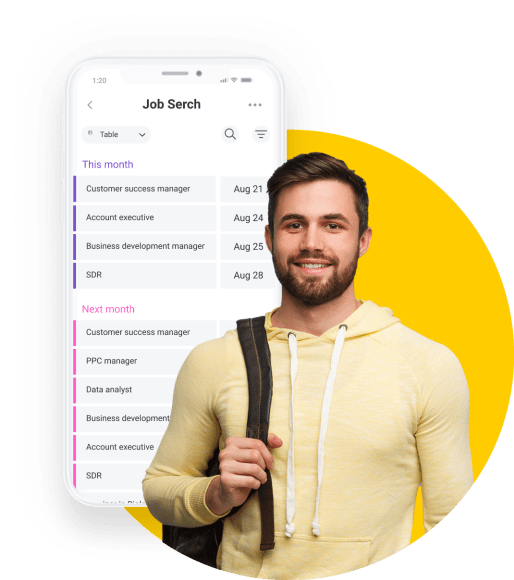 All the power, zero cost
Your account will be 100% free while you are in university. Just sign up with your student email to get started.
Student Organizations: Make an impact on campus
Supercharge your organization
Tracking all of your group's projects in one place. Collaborate easily with your team and reduce time spent on emails and meetings so that you can focus on achieving your goals.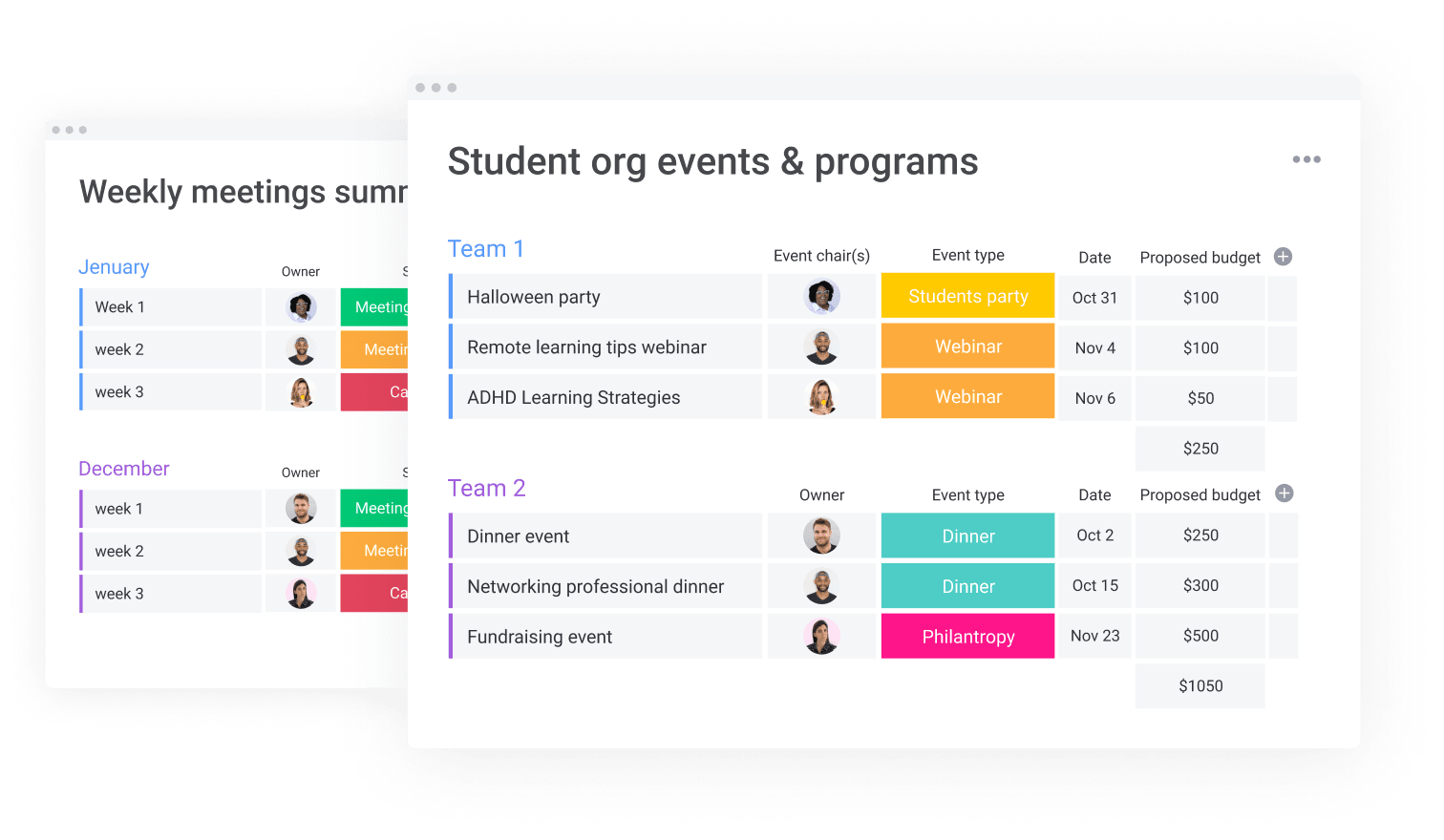 Become a partner
In addition to a free student account, student organizations can now apply for pro features, including automations and integrations with other tools.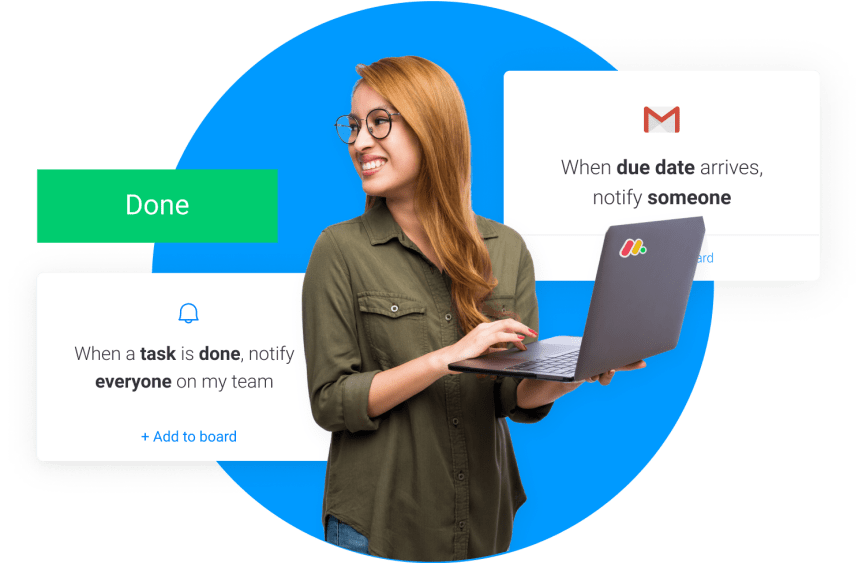 College life made easy with monday.com