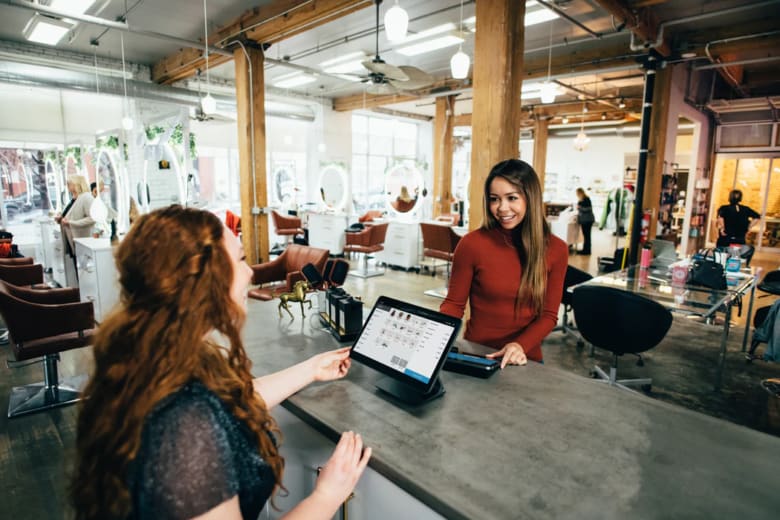 4 leading CRMs for small businesses in 2021
To prove that small businesses really need a CRM, like, yesterday, picture this…
It's 8 a.m. on a Monday. You're armed with a cup of coffee and have just sat down at your desk.
You planned to tackle your inbox, but a quick peek reveals 267 unread emails. You have second thoughts and are starting to regret waking up this morning.
Half of them are likely customers, but you can't tell which — and their details exist in another application anyway (Outlook? Gmail? An old-school rolodex? Who can tell anymore).
At this point, 2 things are clear:
Your small business needs a system to help you organize your work
You need a bigger cup of coffee
Luckily, there's an app for that — or, rather, a CRM. It can't make you that venti, but CRM platforms can manage all aspects of customer information and relationships.
In this article, we'll break down 4 leading CRM applications designed specifically for small businesses, as well as outline what features are crucial to your small biz success.
Why do you need a CRM for your small business?
It's called "Salesforce stigma" (trademark-pending).
When small businesses hear the words, "Customer Relationship Management," they instantly think of the enterprise-level CRM behemoth, Salesforce. Given its market share, the notoriety isn't surprising.
What is surprising (and downright wrong), however, is that this makes most small business owners say "CRM software is not for us. We're tiny, so we don't need a sales pipeline."
But that's precisely why you need — and stand the most to gain — from a CRM.
A small business has 2 main competitive advantages:
It's easier to retain a true, personal relationship with your customers, and help them feel like more than a dollar sign on your annual income report.
Your size gives you flexibility. You can make changes fast and reap the positive results of those changes just as quickly.
And since the right small business CRM platform can help reduce costs, build relationships, improve employee productivity, and boost sales, you should be able to see these benefits in your business far more quickly than a massive enterprise would.
We're no longer sitting in a world where sales, marketing, customer service, and growth initiatives exist in separate silos. No matter the size of your operation, these functions require integration into a seamless system.
Which CRM features are most important to small businesses?
Small business, big impact.
That's if you're using the right strategies, platforms, techniques, and tools.
The magic of using a small business CRM solution is that it can instantly elevate your client's perception of you — from a 3-person show to a 50-staff firm.
With a CRM system in place, a small business can manage the customer base of a larger business.
But not if the tool overwhelms you with too many features you don't need, don't understand, and shouldn't have to pay for.
That's why we recommend you make sure your chosen small business CRM app has these 5 essential features…
#1: Pipeline management
You need a platform that helps you easily visualize your sales process.
You need to be able to spot exactly where a prospect is in their buyer's journey, when they got there, and how long they've spent there.
Here's a snapshot of monday.com's sales pipeline, which enables you to track prospects throughout the process.
Once you have this information, you can use it to track customers, automate notifications to sales reps, and tailor your communication for follow-up or customer support.
#2: Interaction tracking
Speaking of communication, your chosen CRM platform needs interaction tracking and contact management.
You need to access and search through communication history. This includes:
Customer support call transcripts (or live chat)
Emails
Support tickets
Other forms of messaging history
Informed communication is the best way to use data to then drive decision-making.
#3: Team collaboration
No platform is complete without empowering back-end operations — or, ideally, connecting internal and client-facing actions together.
A small business CRM platform should be able to:
Assign, track, and manage sales activities
Communicate within tasks (messages, updates, file sharing)
Share information and boards with clients/customers
#4: Reporting and analytics
You have to be able to make sense of the data your CRM captures. Better yet, you need to be able to use incoming data as a method of predicting trends.
Look for a platform that helps you:
Visualize important data and metrics through dashboards
Track and display the number of leads generated
Give you insight into how your leads are converting
Intuitive, data-driven dashboards are the key to managing your business's revenue and scaling up your operations.
#5: Automations and integrations
Finally, a CRM tool should be able to automate repetitive tasks and offer integration options so that it plays nicely with the tools you already work with.
Automations will save you time and make your team more efficient. Integrations will help your CRM solution work with your operations, workflows, and tools as they stand right now.
4 leading CRMs for small businesses in 2020
Here are 4 of the leading CRM platforms you can choose from to run your business in 2020 and grow it into the future:
#1: monday.com
When monday.com burst on the scene, its lightweight, yet highly customizable platform transformed the way small and medium-sized companies organize both internal and external aspects of their business.
The secret sauce to monday.com is in the platform's familiarity and flexibility.
Tracking dashboards look and feel very intuitive, with a clean, spreadsheet-like interface. Yet, the granular custom fields and workflows help you keep track of whatever your team thinks is relevant.
View pipeline status through a variety of views, including Kanban, timeline, and more
Functionality that supports internal team task scheduling, along with external, client-facing marketing initiatives and sales pipelines.
Powerful forms that help streamline a broad range of uses, such as customer experience feedback, work requests, and so much more.
#2: Hubspot
Hubspot aims to be an all-in-one platform that carries out multiple goals at once. As it's matured over the years, Hubspot clearly divides these functionalities into "hubs":
Marketing campaigns
Sales activity and sales automation
Customer relations and service
CMS
Offers a wide knowledge-base that helps you cut down onboarding time and helps users educate their own clients
Tracks activity across multiple functions including follow-up communication, email, ad campaigns, and more
Can help you gain insight into customer interaction and behavior, so you can use automation to grow a sales funnel or convert free users to paid members
#3: Pipedrive
As a web-based sales CRM platform and pipeline management solution, Pipedrive focuses on activity-based selling.
When every action is trackable, a sales rep can map these activities to view how a potential deal converts into a successful sale.
It features a simple CRM interface that users can run without complicated onboarding.
Keeps leads front and center by highlighting contacts that need follow-up, based on the criteria you select.
#4: Salesforce
Salesforce is a web-based enterprise CRM and project management tool designed to maintain and manage a massive database of clients. All its features revolve around this one, overarching goal.
Salesforce is designed for (and uniquely adaptable to) large teams or teams spread across large enterprises.
It has a variety of options and flexibility for customization at the organizational level and at the level of individual views.
Excellent customer service and constant support through a high-touch ticketing system. That's good news because users constantly have questions about the platform.
Conclusion
Don't break your head against the wall trying to get emails and spreadsheets to handle all your vital customer information.
A platform specifically intended as a CRM for small businesses will save your head. And your wallet, thanks to the boost in sales many companies achieve after adoption.
One of the most useful side effects of these 4 CRMs for small businesses is that they instantly cut out clutter.
For example, using monday.com's sales pipeline template will help you keep track of your prospect's and customer's journey and stay on top of every interaction.
That helps you build, maintain, and develop your relationships with customers — which means you convert them more successfully, make them happier, and retain them for longer.
One platform for better teamwork
with monday.com Work OS
Get started