Easily manage and track bugs in your software.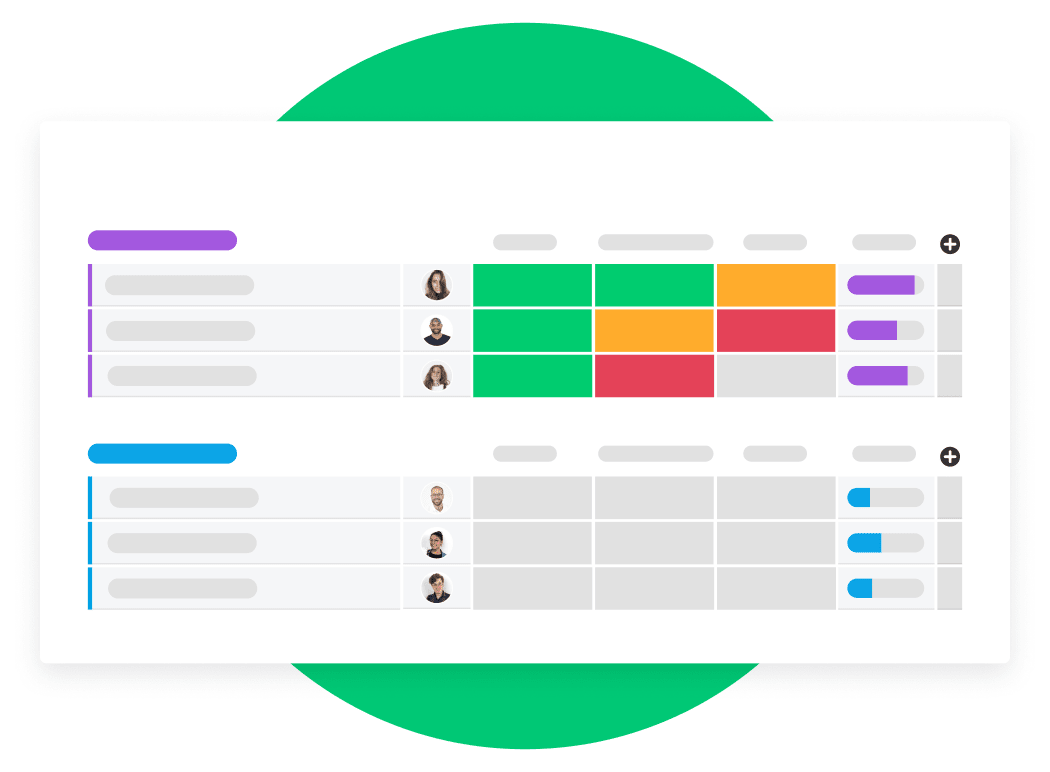 Do you keep a running list of bugs to be fixed? Maybe a spreadsheet or two to show who is assigned to each of those bugs and their current status? Or perhaps your status tracking process consists of searching your inbox for the latest update email from each assignee?

Fortunately for you, and all of the other struggling bug trackers out there, this bug tracking template puts an end to searching in 87 different locations for information. Instead, log every bug as it comes in along with the reporter, the source, and the potential impact on the customer. Then, once you have all of the information needed, you can use the same template to allocate the bug fix and monitor the progress of the repair.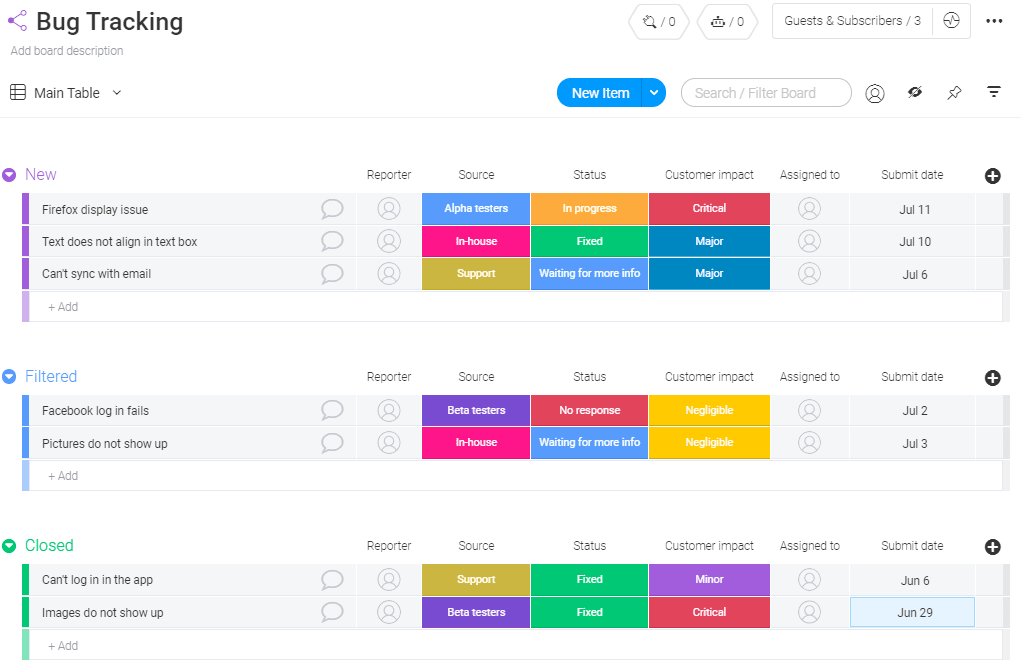 What are the benefits of using this template?

Easy Excel export and import: Export this template to Excel with just one click; Also, Import your Excel spreadsheet easily - turn it into a beautiful monday.com board in just a few steps.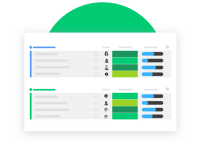 Each bug entry has a conversation facility that gives all those involved with the bug the capacity to expand on details, share information, ask for help, and collaborate. This can all happen within the template without altering the basic dashboard view.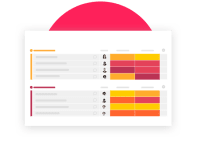 Use the Kanban view to see from where your bug reports are coming. A disproportionate number of alpha & beta testers reporting bugs could indicate a failure of your in-house testing teams or processes. You can also use this view to display bugs sorted by customer impact and current status.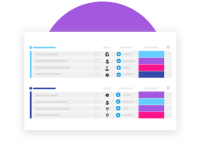 Use our
Bug Tracking

template now!
(and many other visual and intuitive templates)