A simple and visual sales management software
From lead scoring and lead management to closing deals, achieve success in real-time with an intuitive platform that can be tailored to all your needs.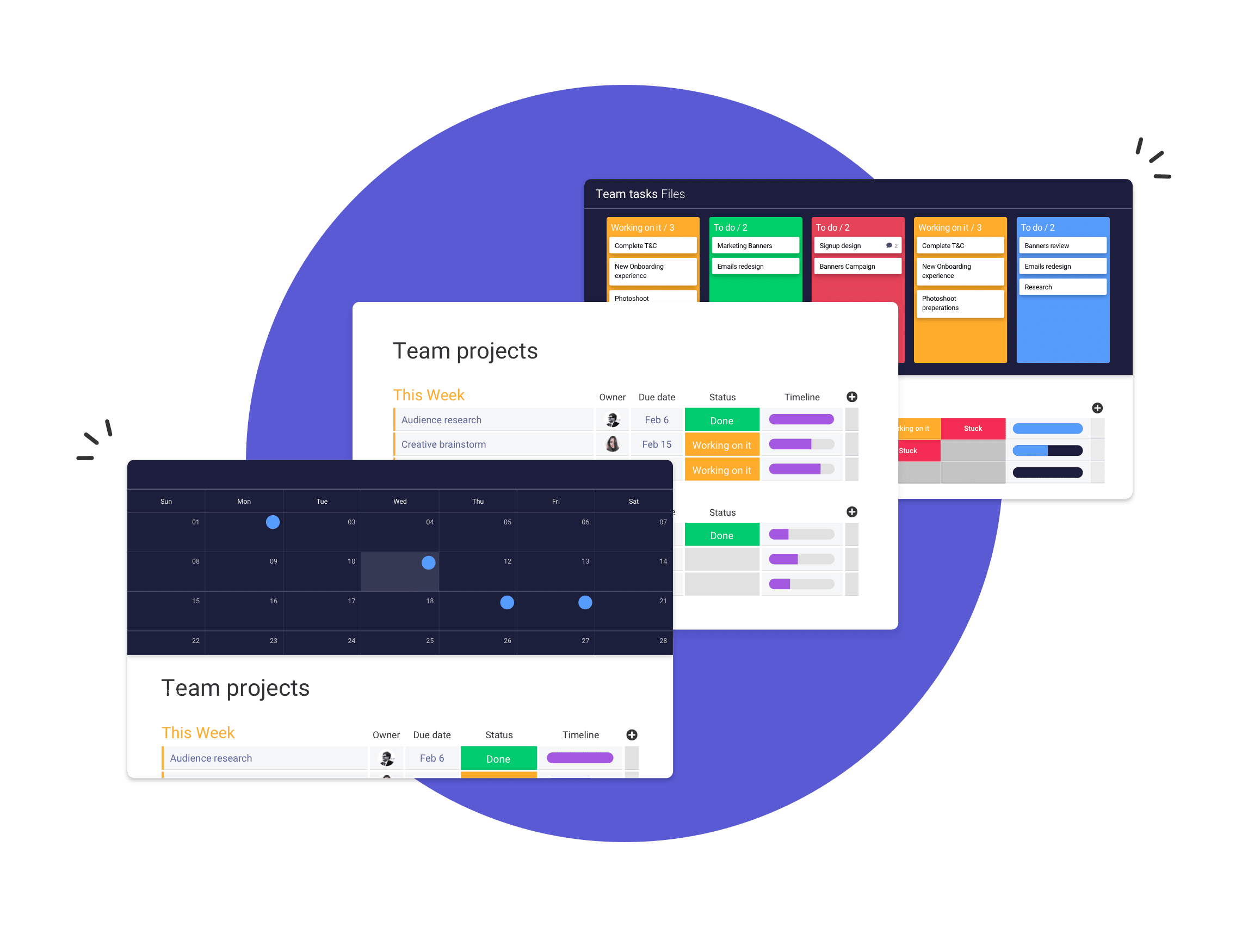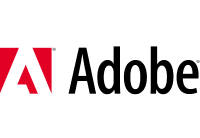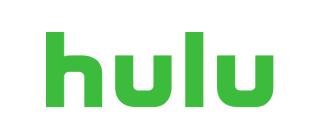 Simple and intuitive
What is the best software for sales?
Whether you're tracking leads, managing sales pipelines, or onboarding customers, monday.com is fully customizable so that your team can get started instantly.Customize the platform to fit any and all of your sales needs, no coding required.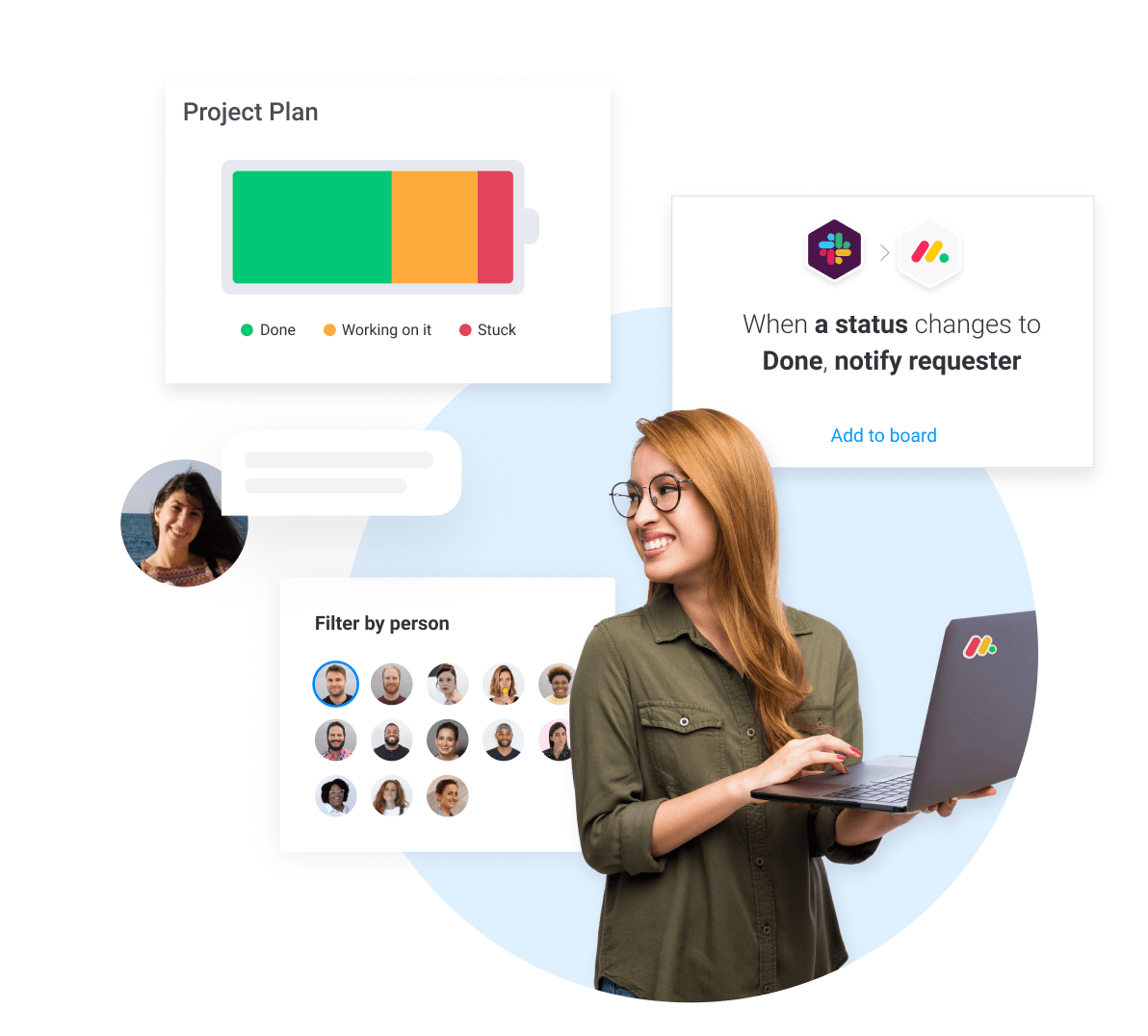 Integrate with the tools you use and love
One-click CRM software integrations
No more jumping between 10 different tools. Sync your data into one central hub by connecting monday.com with the tools you already use and love.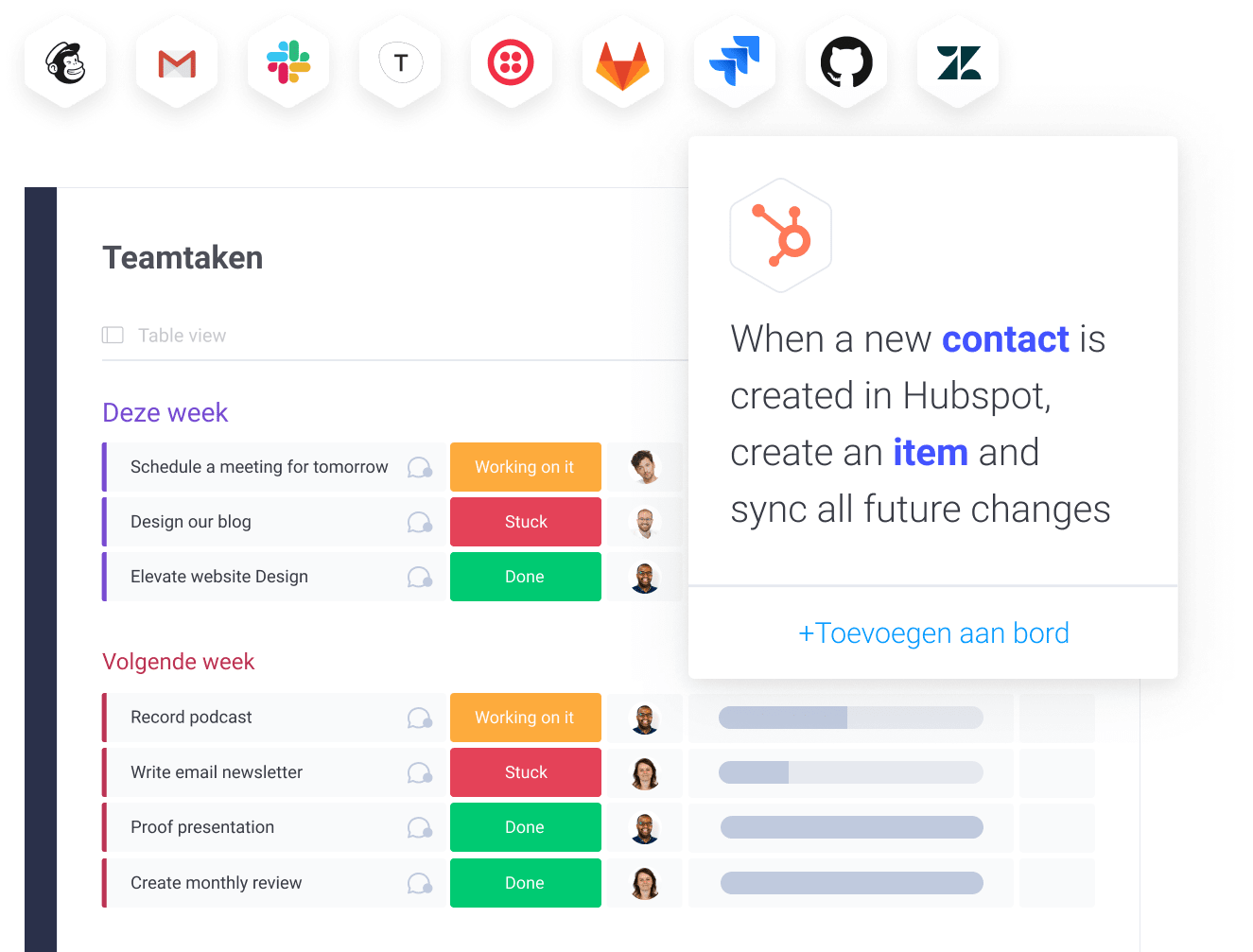 Reduce the onboarding time of new sales reps
On average, the churn for a sales team member is less than two years, while the average time for onboarding and readiness to sell is around six months.

With monday.com's sales management software, you can create a comprehensive new employee onboarding plan to reduce training time, increase efficiency, maximize sales success, and decrease the turnover of team members.

By streamlining this process, your sales representatives can start focusing on customer relationships right away— and start closing deals to impact the company's bottom line, translating into even higher revenues.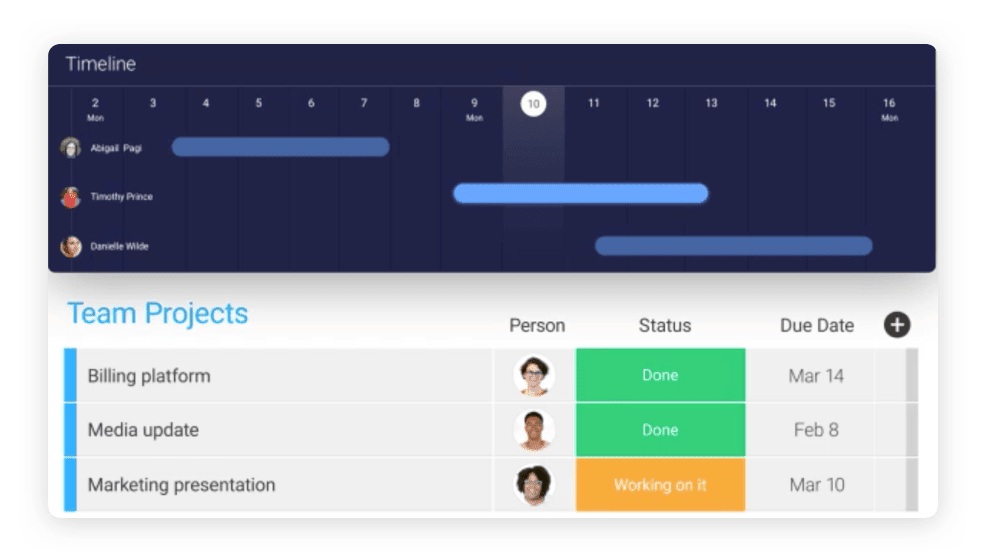 Pipeline management made easy
A detailed and easy sales management system with comprehensive sales material for your team will save each sales rep. hours of searching for the right content to share with potential prospects and existing clients.

Sales reps can manage and track more leads simultaneously with quick access to shareable, high-quality content. Each item has an updates section, so they can go above and beyond live chat to communicate in context.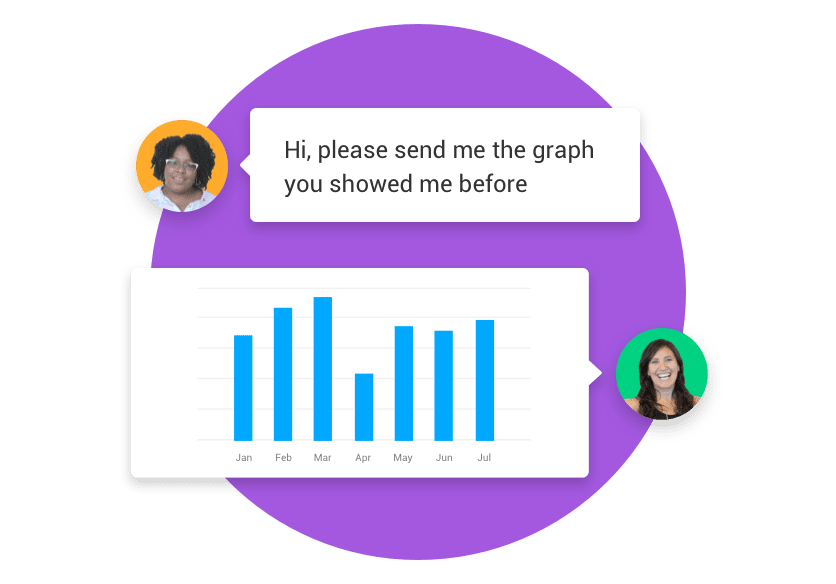 What is a sales pipeline?
A sales pipeline is a visual representation of the sales process divided into various stages.

Sales management tools give team managers a high-level view of the sales pipeline. At a glance, they can see what the team is working on and accurately forecast the results for the coming months..

Most importantly, it will help each sales rep to manage their processes, close deals, and stay focused on the most relevant and promising prospects.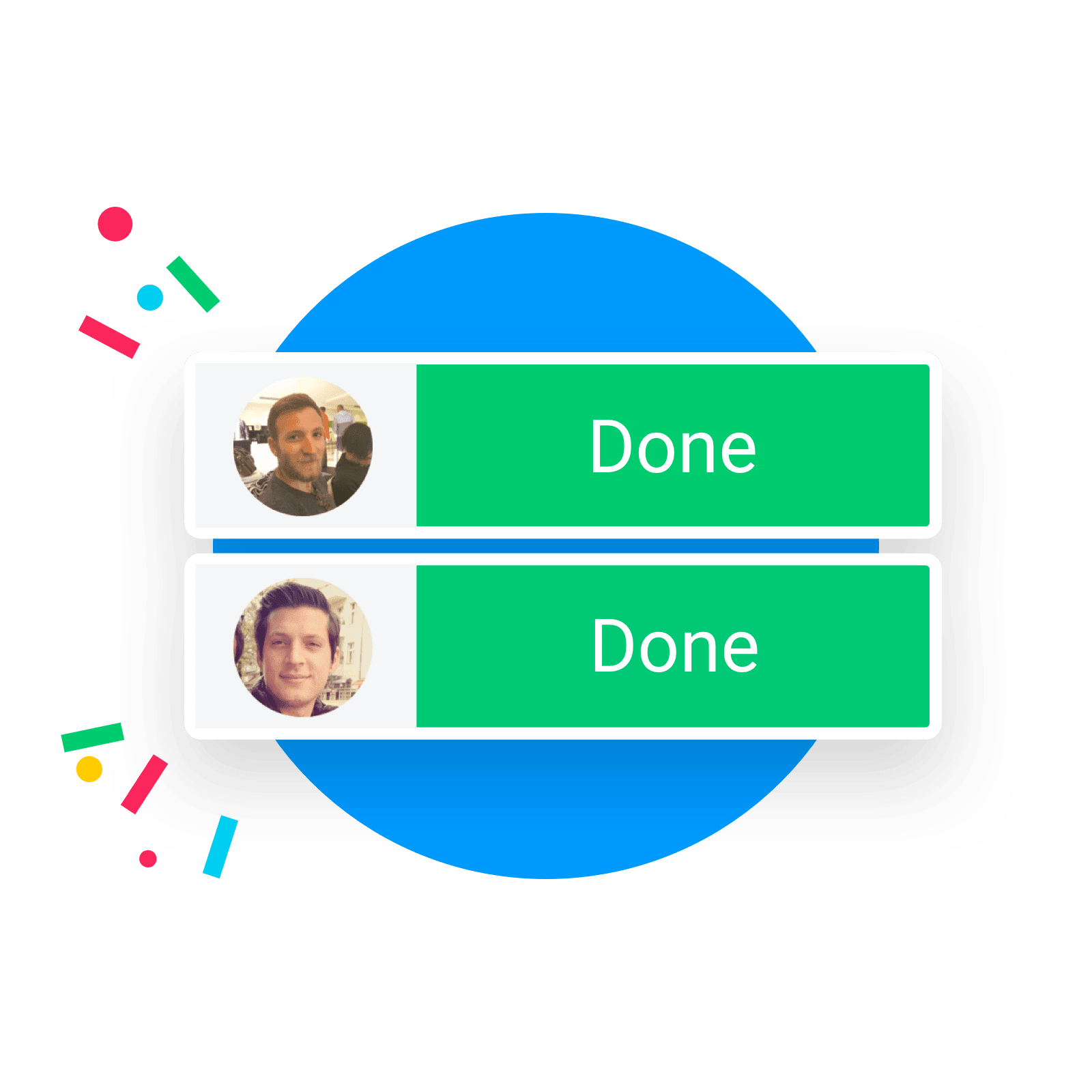 Collaboration with other departments
Being aligned with other departments across the company is crucial in making successful sales. It is essential to be up-to-date on new features the R&D team is releasing, relevant campaigns the marketing team is running, etc.

Creating effective channels to communicate the pain points identified by the sales team when working with new clients guides the product team to improve the offering.

Team managers should distribute a weekly update of what their department has been working on. monday.com's Work OS is built for transparency and easily searching and sharing such information with stakeholders with one click.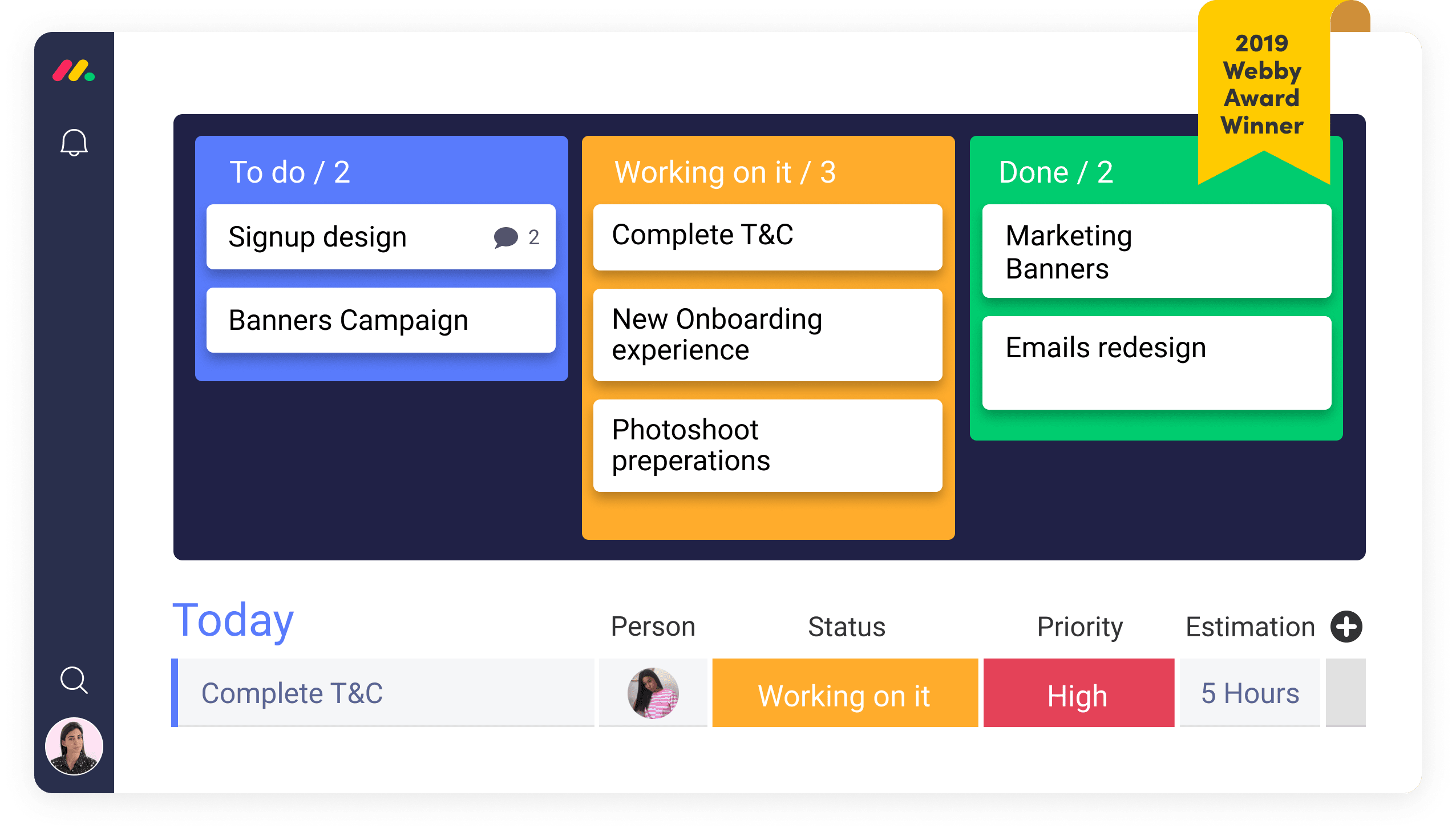 What is marketing automation?
Marketing automation is the process of using software to accomplish repetitive marketing tasks in order to nurture sales leads, create personalized marketing messages and content.

Through this process, you can save marketers' time and effort and support the activities of the sales team.

monday.com is a flexible platform that can serve a double duty for sales and marketing teams, whose efforts and schedules often go hand in hand. You can even notify the sales team when a new marketing campaign has launched, automatically.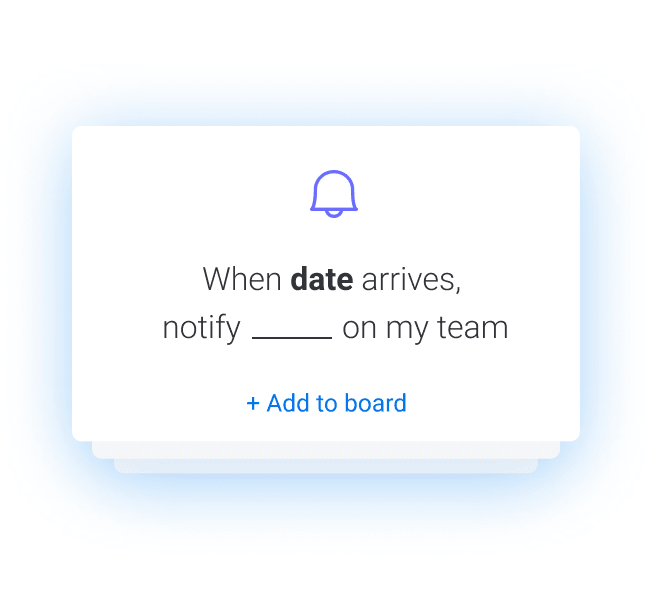 Individual sales training
Sales teams should invest time in routine training that is personalized to the strengths and weaknesses of each team member.

It is important to set regular meetings between managers and sales reps. They can review relevant leads and identify areas for improvement in the process. This includes identifying opportunities, effectively managing time, and increasing value for customers.

The meeting can be structured in many different ways. For example, the first part can be dedicated to discussing opportunities currently in the sales pipeline. The second part can be focused on evaluating and improving sales tactics for opportunities that have already been closed.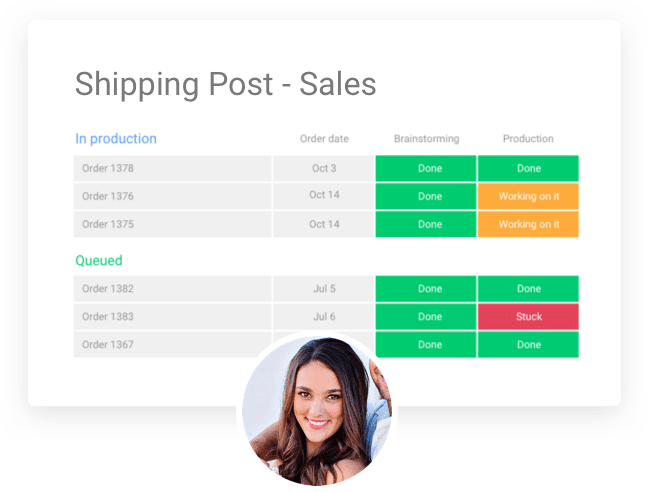 How to build a sales team knowledge base
1. Decide on important topics organize them as groups (Examples include: security, legal, customer service, competitors, free trials etc.)

2. Include all documents related to the topic under each group (Example: under financial documentation, have an invoice and PO template)

3. Create a general "talks" group so the team can share knowledge with each other, from customer support tips to the company's latest social media marketing approach.

4. Keep your communication in context on each topic and easily update the team when anything new is added. This allows for instant feedback.

And voila! Your team is ready to start selling.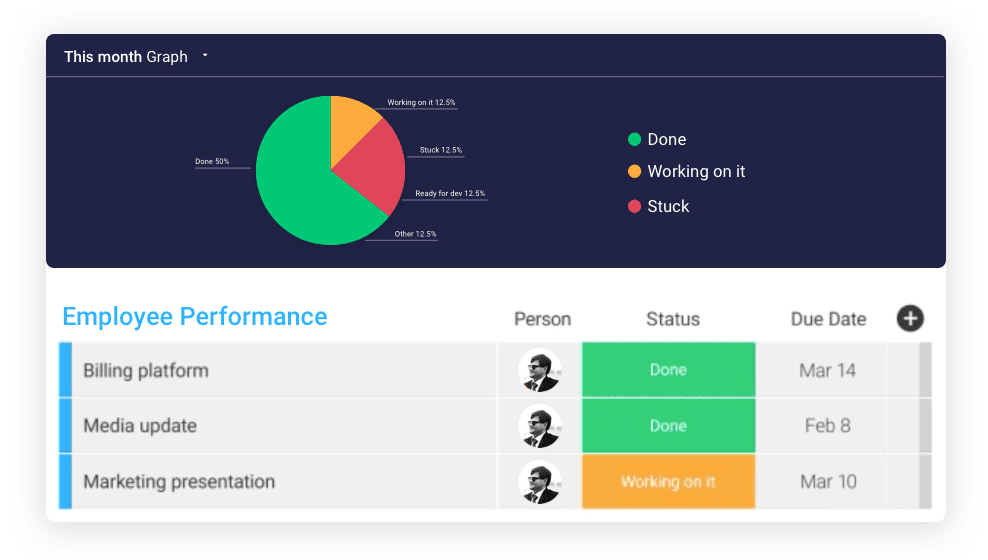 Start celebrating success.
Try for free

.