Client management software made simple
Build customer relationships that bring more results. Go above and beyond the limits of traditional CRM software by bringing your sales and marketing pipelines into one flexible, drag and drop platform.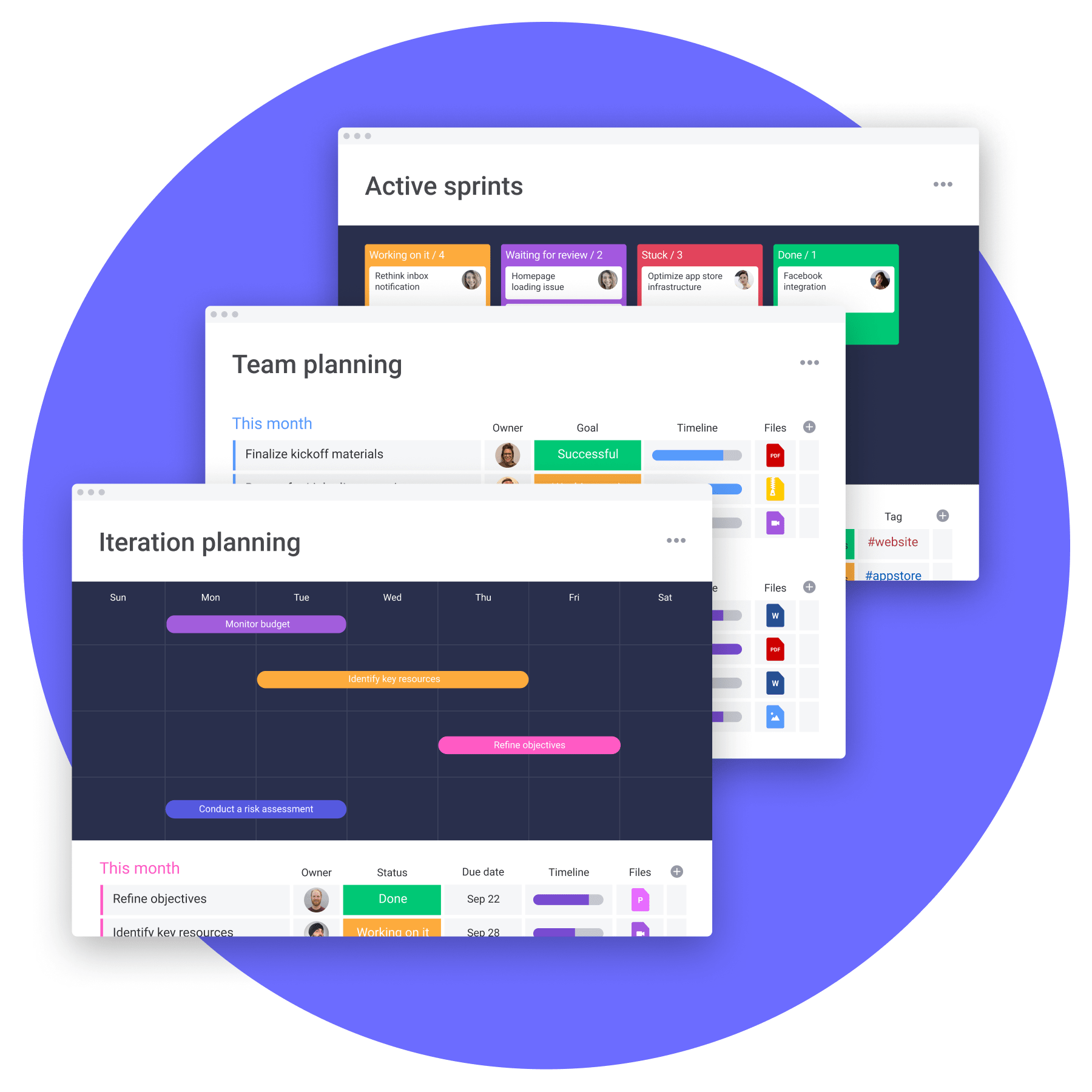 What is client management software?
Client management software is another name to describe the function of client management tools that get your entire organization on the same page. The added value is that it allows you to keep your client base front and center within your business goals.

With monday.com's Work OS, you can build a workflow to manage all aspects of the client management process, whether it's collaborating in context about landing page design or organizing leads' contact information by stage. The flexibility of the platform is designed with your needs and creativity in mind.

We even have templates to help you get started with everything from custom web forms to automation recipes to create the ultimate client management system.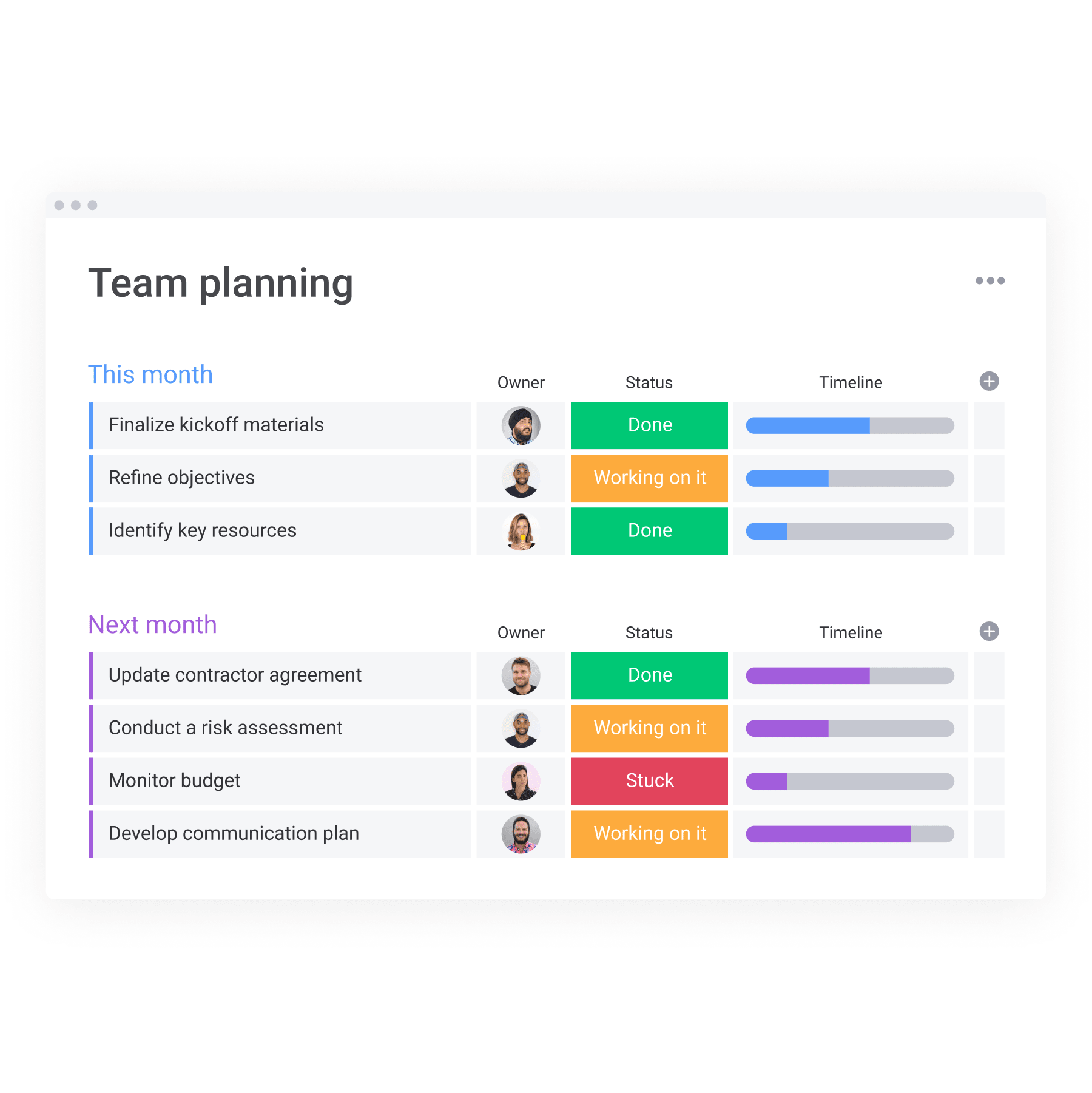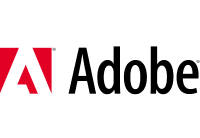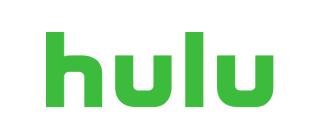 Create total transparency
If you find that you use a big chunk of your day to send emails or create reports and materials to give your clients project status updates, it's time to use a management tool.

monday.com has a user-friendly interface to share all information relevant for your clients, from the sales process, social media calendars, email marketing campaigns, and more.

Our boards visually organize tasks into project roadmaps that your clients will understand. They can quickly evaluate any sales pipeline or customer service strategy- and have a place to communicate feedback in real-time!

Make your work visual with multiple views, like Gantt charts, and display processes with status columns and clear due dates.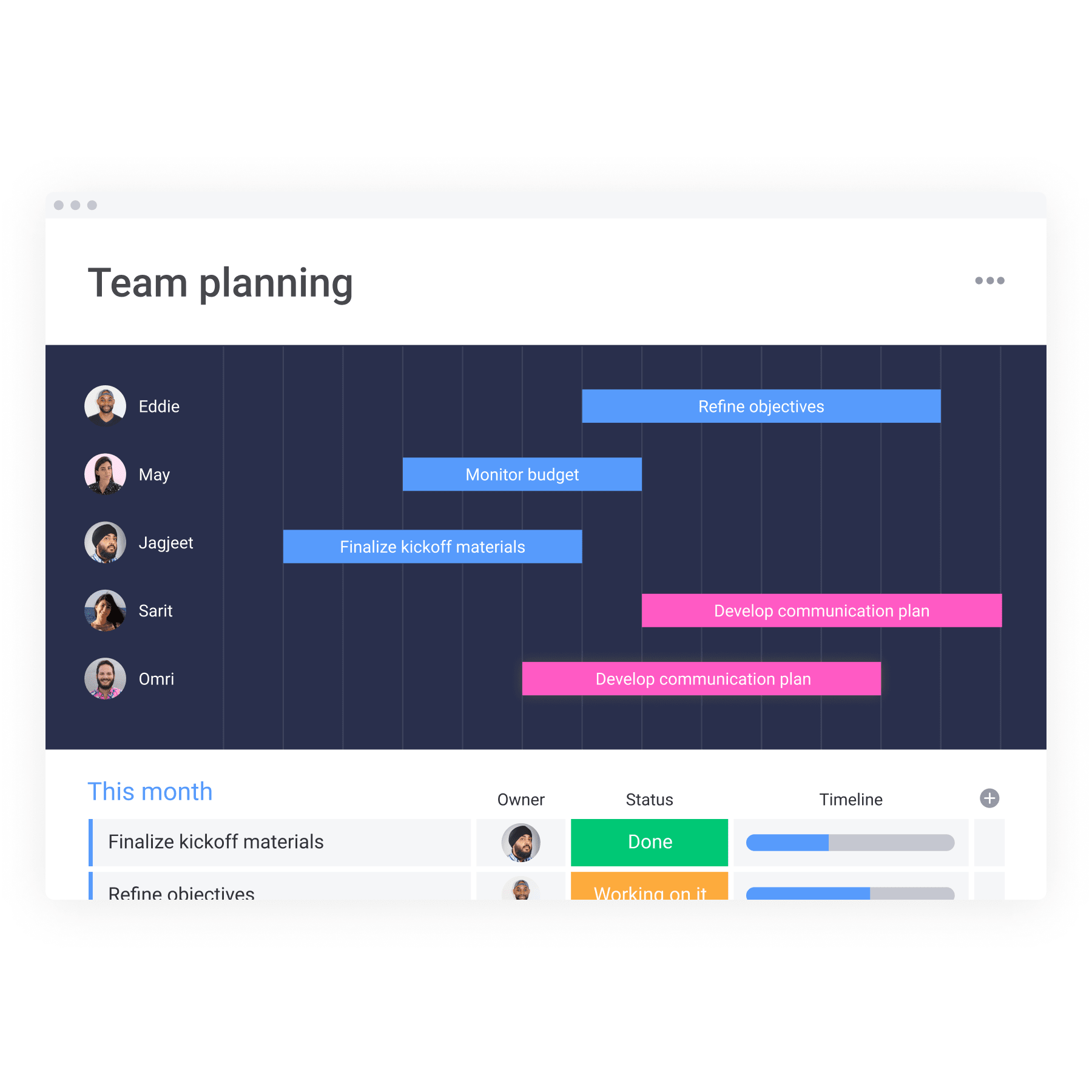 Big and small businesses alike win when they use monday.com for client management because all communication and customer relationship management is streamlined in one place.

Each project and its items has its own section for in-context, live chat, file sharing, and updates.

You can send messages to get your client to approve an email template copy or just to share a weekly update; you can even track who saw each message and when.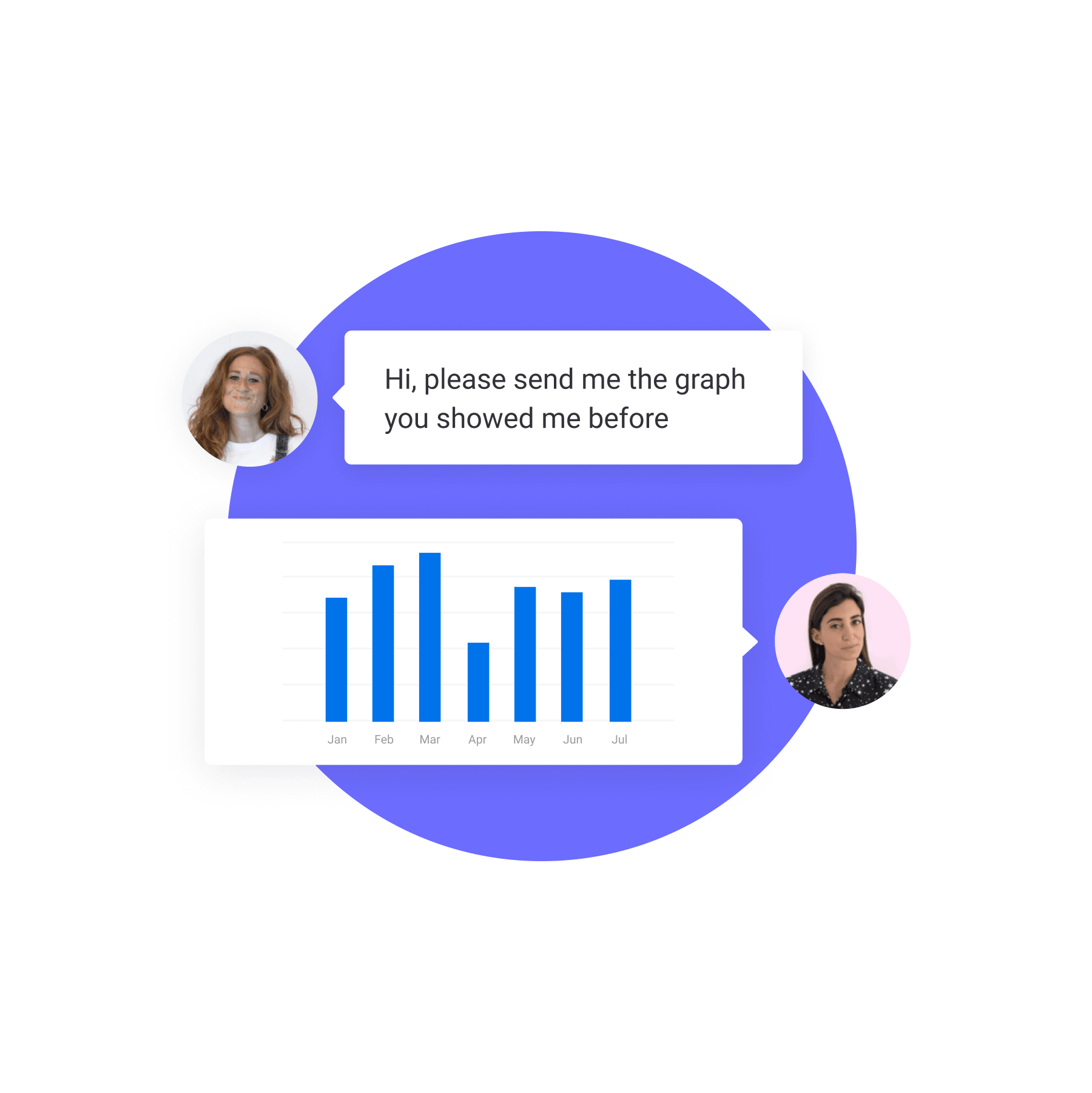 You need a tool that is built to serve and manage more than one sales team, marketing automation, or client. monday.com's powerful and flexible platform works hard for you, as a customer-facing and internal CRM tool.

monday.com allows you to create a CRM board to centralize all your clients' information with fully customizable layouts, so you can manage and communicate with them effectively.

Use the different columns to visualize all of your clients' information. Smart columns and automation make it easy to move clients from one pipeline to another and turn every task into an actionable item.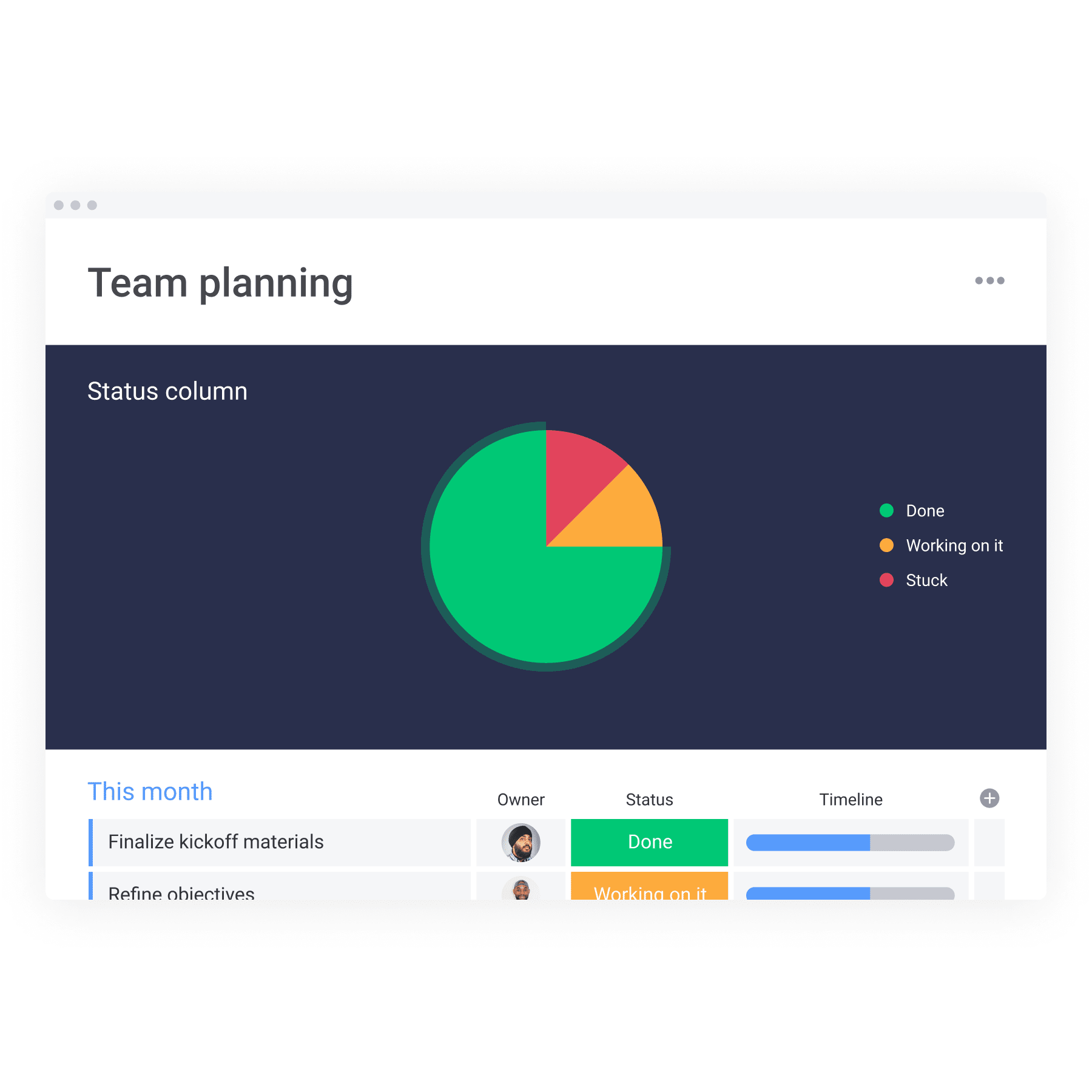 Start celebrating success.Try for free.