The only product roadmap you'll ever need
Without a high-level visual summary that explains the vision and direction of your product over time, it's harder to get buy-in for a strategy or make sure employees are working towards the same goal. The right product roadmap ensures companies stick to what's really important.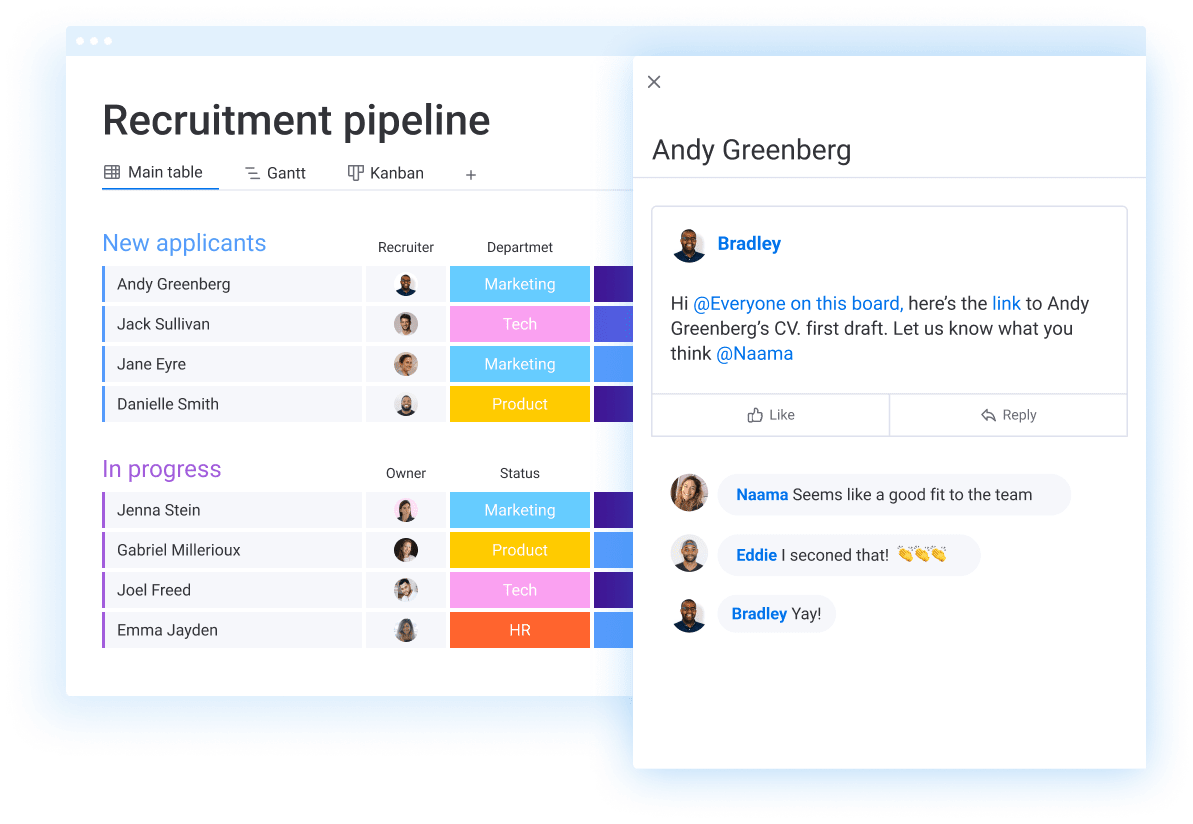 The essential elements of a strategic product roadmap
The product roadmap explains the 'why' behind what you're building. To get the most out of this central strategy, many companies need their roadmap to be accessible to employees department-wide, collaborative, a bird's eye and down down to the details view, and flexible. The ultimate product roadmap may also include features such as:

Gantt Charts so you can view sprint planning, bug tracking, and everything in between on one high-level overview

Visual tables that let you include all the information you need, while still being able to 'get' the plan at a glance

Customizable views that let you visualize sprints and work in whatever way makes the most sense for your team

Integrations to connect all the tools you love onto one platform so you can create your roadmap with ease
monday.com's product roadmap has all the essentials, plus even more.
Our fully customizable, collaborative software allows you to build a product roadmap that will facilitate discussions around planning and options, easily communicate with stakeholders, execs, and customers to narrow down a strong strategy, provide one source of truth for your plan and vision, and give team members direction towards executing the strategy. Here's what else you'll get on our platform:

Total flexibility
Customize your product roadmap to fit your team and company's needs. Edit columns to reflect themes, stories, features, epics, minimum viable products, timelines, and releases. Attach visual files as references or leave notes to initiate conversations.

Intuitive interface
Our drag and drop functionality and visual boards make it easy to create and iterate workflows and product plans. Build your roadmap with one of our pre-made templates or easily start creating your plan from scratch.

Visual tables
Create groups for different quarters, various product roadmaps—from an internal roadmap for executives to an internal roadmap for sales,—presentation strategies, and more. Then, customize your items with color-coded statuses, text, and assets.

Custom views
Visualize your roadmap however you want. monday.com offers views such as: Calendar, Gantt chart, Kanban board, Timeline, Chart, Map and more. Use our Gantt view to convey your strategy, leaving room for any potential pivots.

Automations
Once you have your roadmap, use automations to auto-assign tasks, sync commits from your code repository, stay up to date when someone completes a dependency, avoid lengthy email chains or meetings, and more.

Integrations
Work with the tools you already use and love from one platform. Choose from solutions such as Gmail, GitHub, PagerDuty, GitLab, and other helpful tools to build a seamless platform to run any process from A-Z.
Frequently asked questions
A product roadmap is a summary that outlines the vision, direction, priorities, and progress of a product over time. This plan aligns the organization's product goals and how to achieve them.
A product roadmap will usually have the following components: Product vision — what you want your product to become down the road. Strategy — an execution plan that states how you'll achieve your goal. Goal — a time-bound objective that can be measured by a specific metric.
To create a product roadmap, follow these five steps:

1. Define your product strategy
2. Review and manage ideas
3. Define features and requirements
4. Organize them into releases
5. Choose your views
6. Select a tool that can streamline the process. monday.com offers plenty of roadmap templates to help you get started instantly, or easily start from scratch.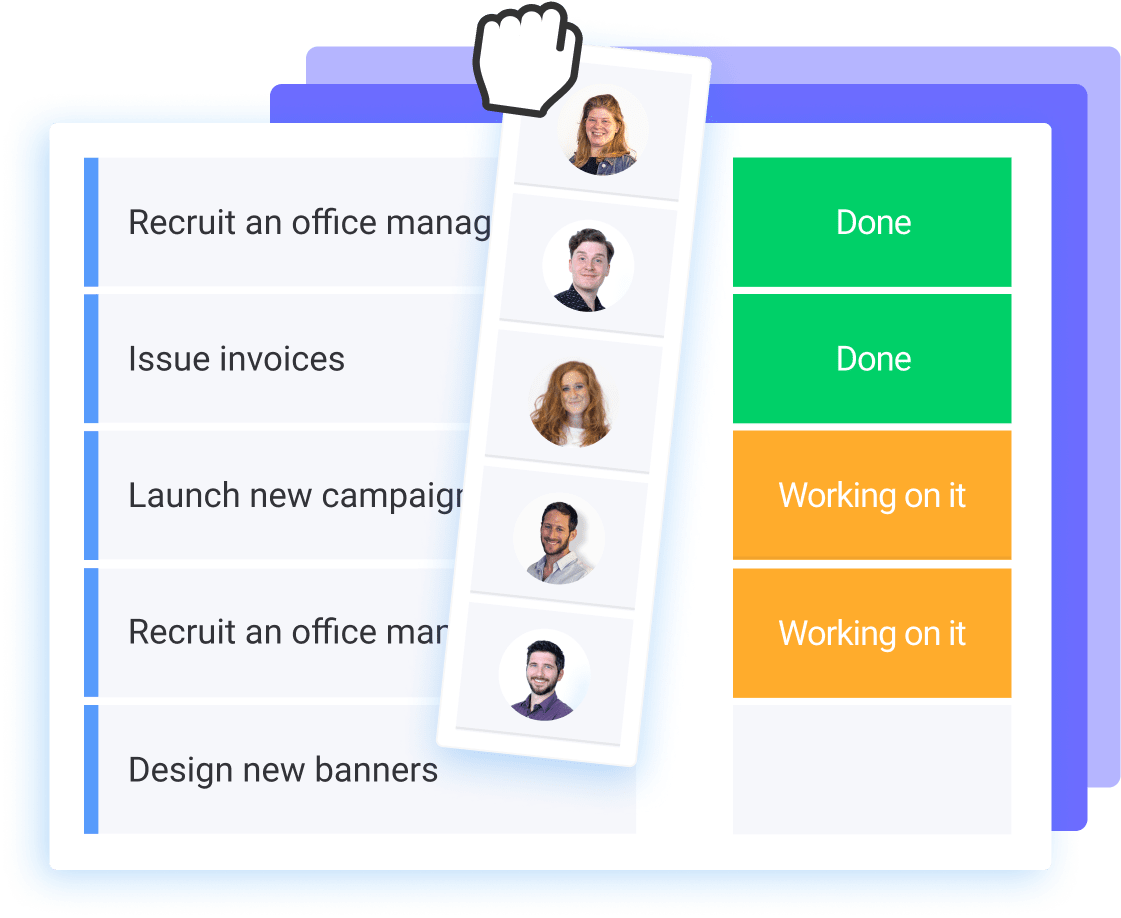 What is a product roadmap?
A product roadmap is a summary that outlines the vision, direction, priorities, and progress of a product over time. This plan aligns the organization's product goals and how to achieve them.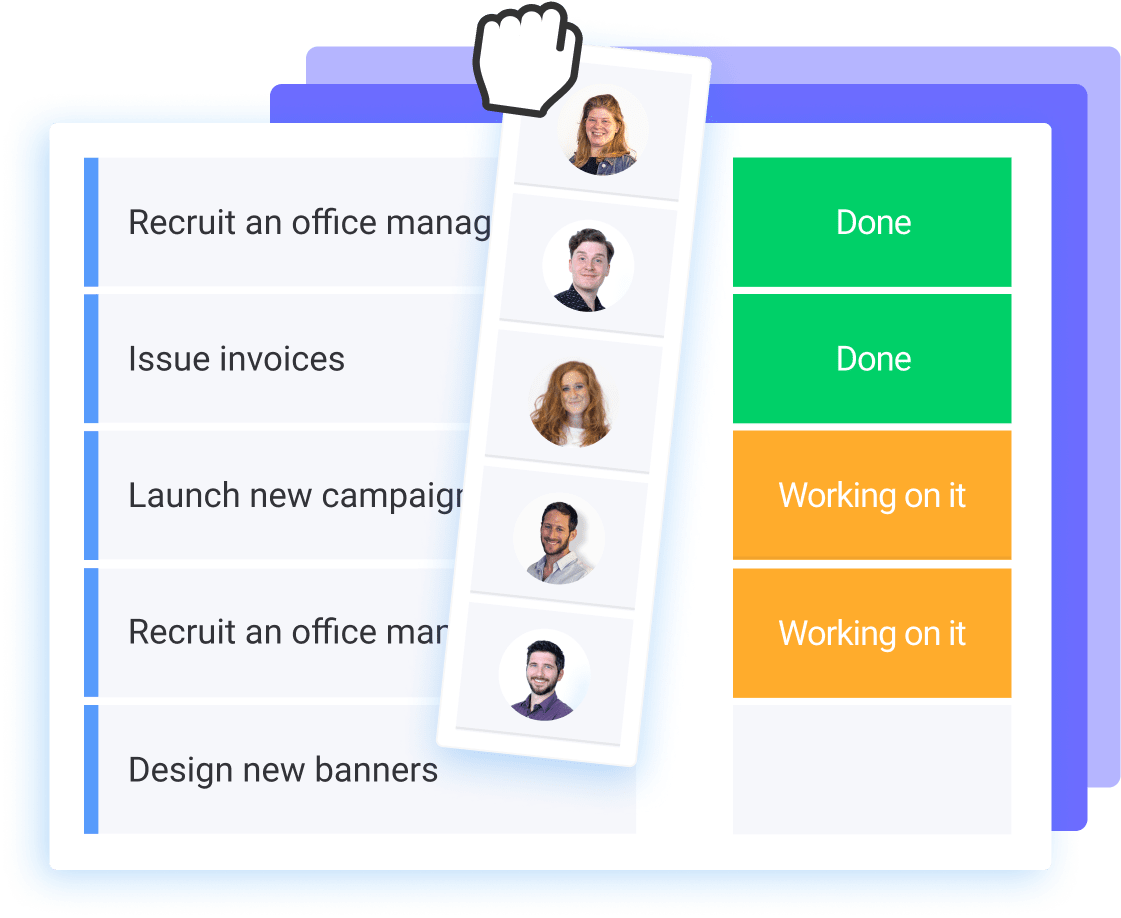 What should a product roadmap include?
How do you create a roadmap for a product?
Create the perfect product roadmap
monday.com helps over 152K customers work without limits. Create a customized product roapmap and turn your vision into actionable tasks that serve your organization's vision.