Construction project management 101
The experts at monday.com have gathered the need-to-know information on construction project management, so you can choose the tools, construction project management software, and best practices you need for success and efficiency. You can start planning your construction projects for free.
What is construction project management?
Construction project management describes all the processes needed to take a construction project from client ideation to build completion.

This entails resource management, requirement and constraints consideration, and many other methods to monitor construction scope, cost, time, quality, and more.

There are 4 main construction sectors:


Residential renovations & home building
Heavy industrial construction
Engineering construction
Commercial and institutional construction
Building your construction management plan
No matter the size of your build or project, construction project management requires a lot of coordination, usually best handled with construction project management software like monday.com — which can serve you on-the-go with a simple to use but sophisticated mobile app. Our construction project management software makes it easy to communicate, mitigate challenges, and stay on time.
Challenges to construction project management
People are the most important part of any construction project. Most of their challenges arise around:
What is the best project management software for construction?
Choosing the right construction management software can have a lot to do with your role. For example you could be a:



Project owner, who commissions the project, potentially finances it, and makes core decisions like bidding process definitions, contractor selection, and settling on a project method.


Construction project manager, who plans, coordinates, budgets, communicates with stakeholders like site workers and teams, and is responsible for supervising the construction project and its documents like contracts.


General contractor, who coordinates and executes the construction of larger home projects.


Each of these different roles have different needs and standards to meet. It also has to do with the features you need most. In the next section, we'll cover what construction project management tools and features to look for.


Our construction project management features & tools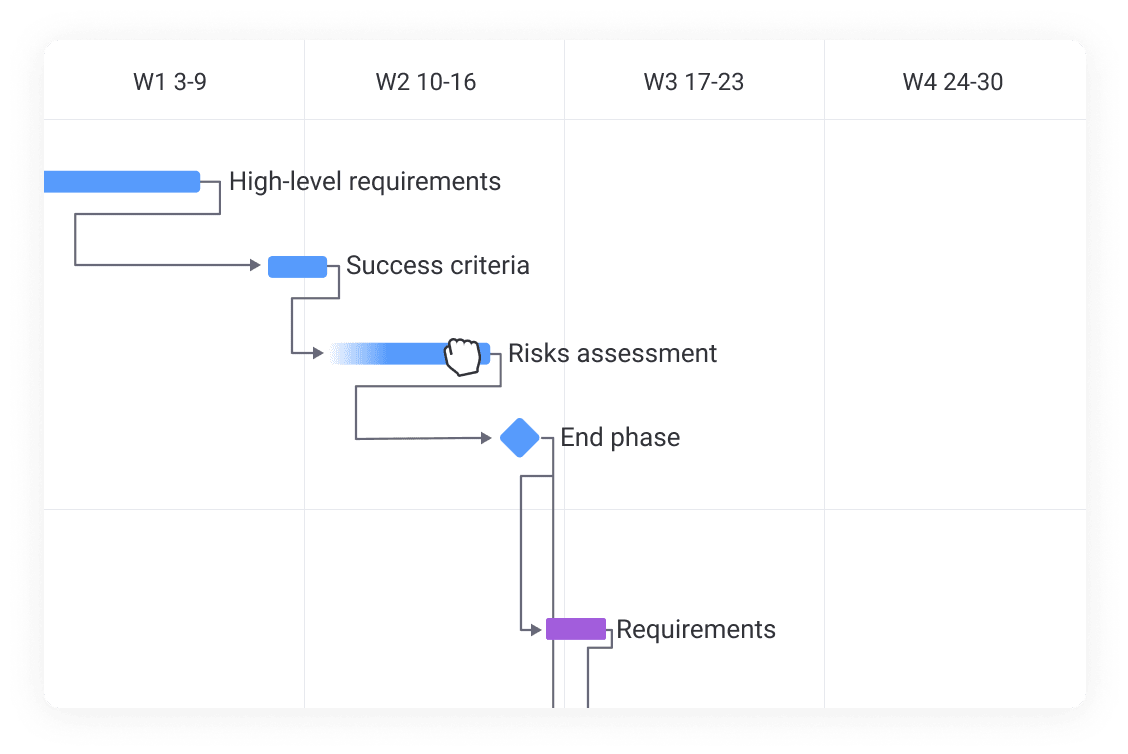 Gantt charts
Gantt charts help construction project managers map out major deadlines, while taking into account which tasks and construction phases are dependent on one another. This is crucial for team scheduling and deadline setting.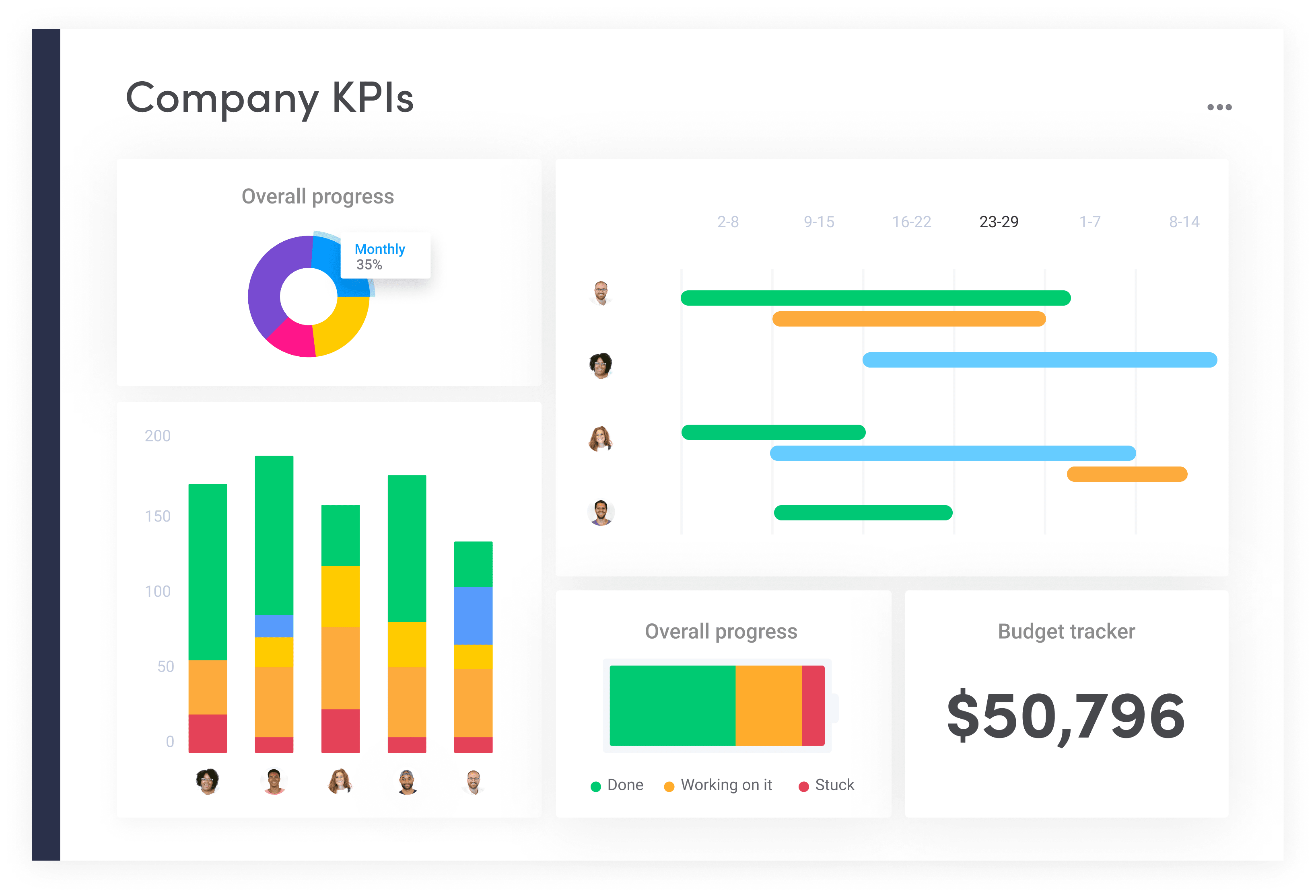 Dashboards
No need for complex reporting tools — instantly create custom, shareable dashboards and reports from your construction management board data. Send weekly reports to your teammates and stakeholders.
Resource allocation
Create a custom board to monitor resources and keep project managers, contractors, subtractors, and customers in the loop. Keep everyone accountable with the People Column so you know exactly who's working on what.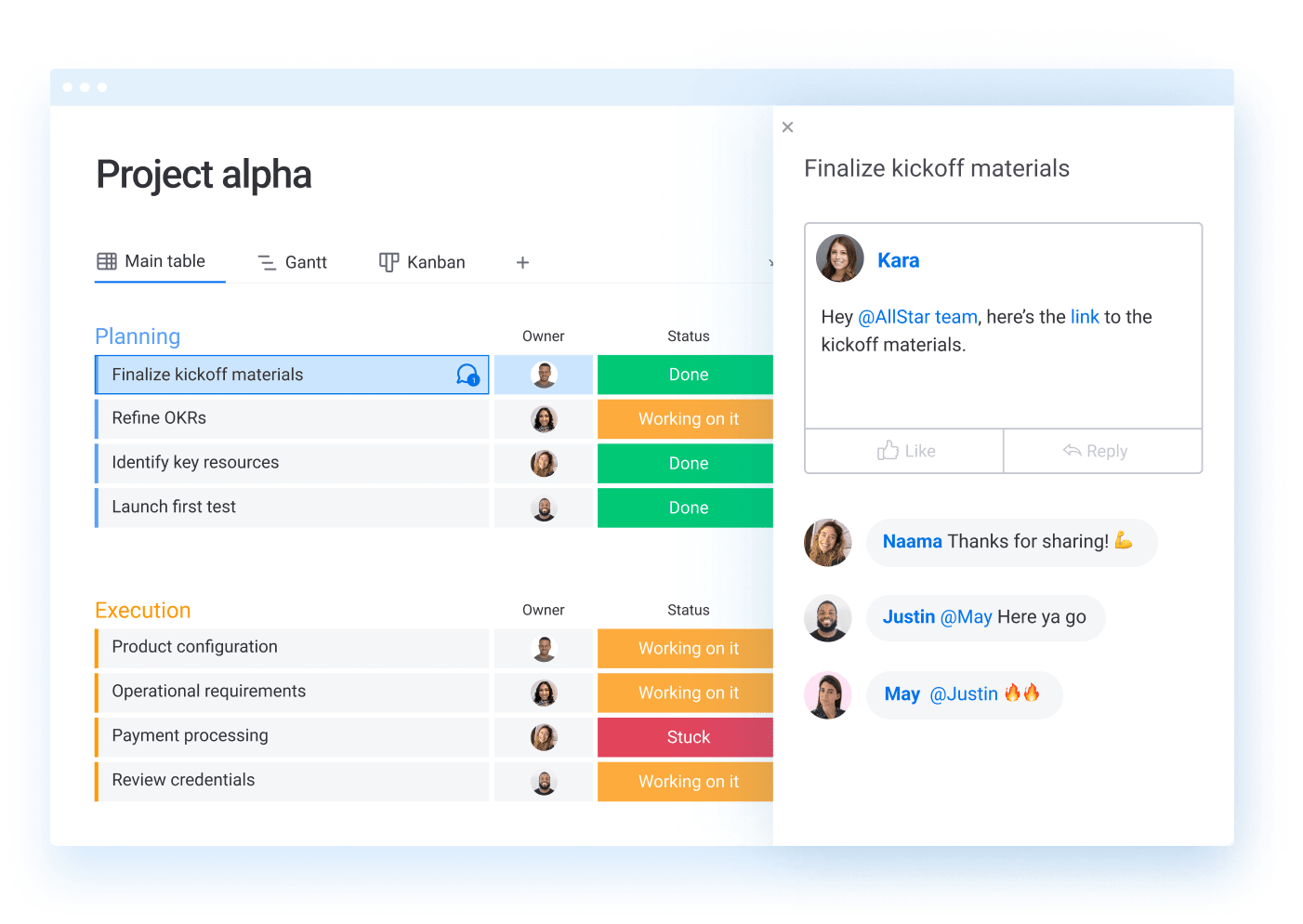 Next-level communication
Keep everything organized with per-item Updates, where you can tag teammates, reply, and add files and documents you've uploaded. You can even create your own documents using monday workdocs.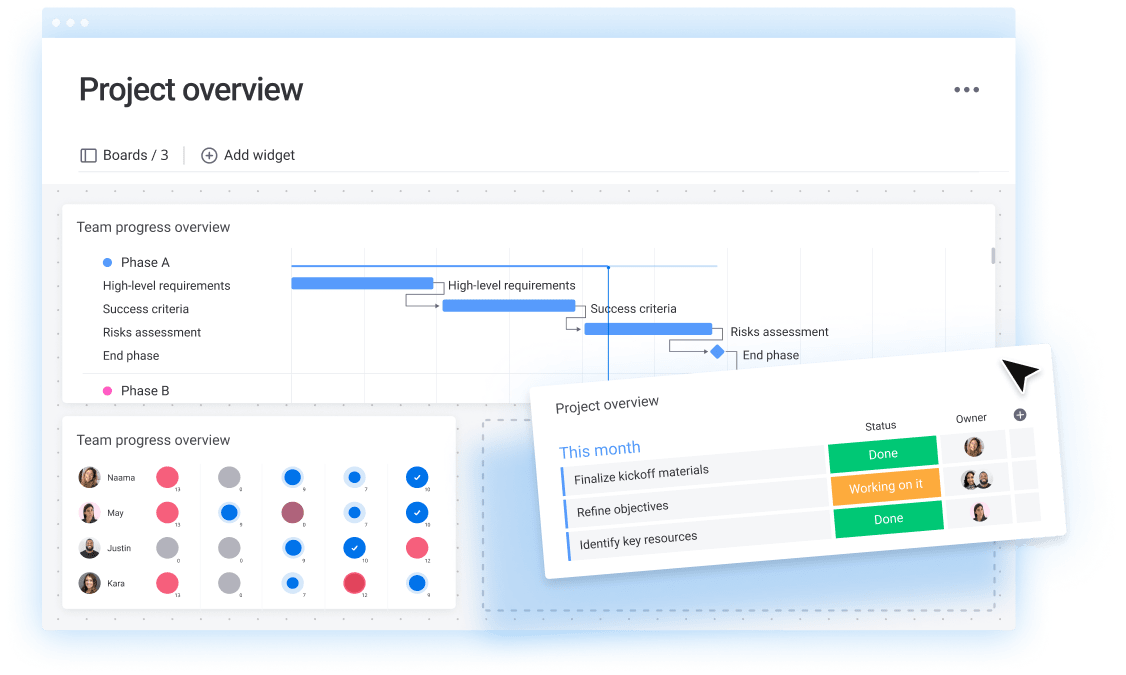 Progress & time tracking
Generate manual and automated time tracking reports using our native Time Tracking Column. Use custom statuses for each build phase — you can even add a Calendar View for easy glancing.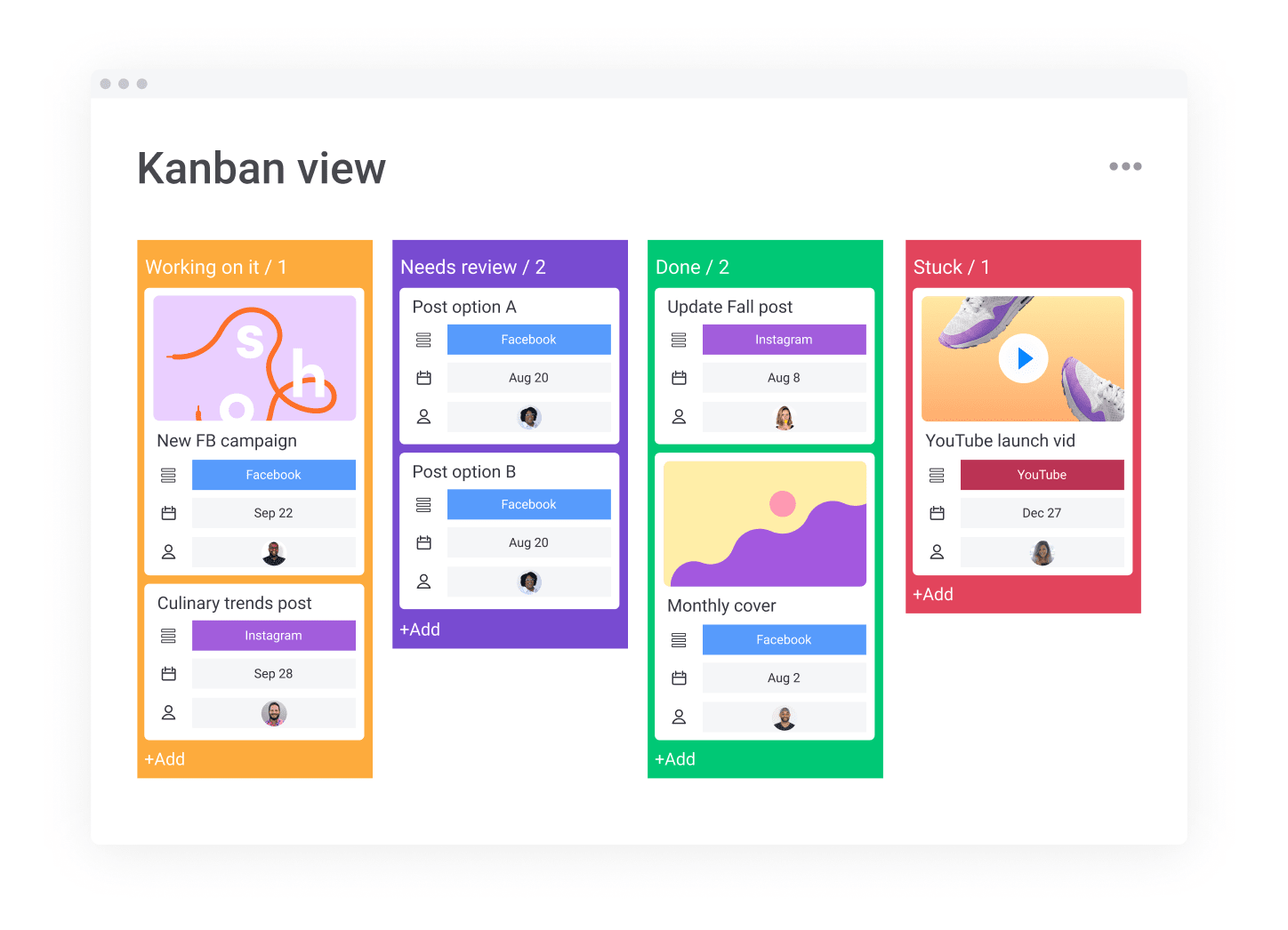 Views
Choose from 8+ views to work the way you want. Enjoy ultimate flexibility whether you're using our mobile app or desktop Work OS. Work with real-time accuracy and connection.
Solutions for construction project management teams
Areas of impact for construction project managers
Budget or cost management
Construction projects are notorious for delays and going over budget. A tool like monday.com keeps everything you need at your fingertips for effective, real-time budget management, like quotes and invoices and a Formula Column to automatically track and project expenses.
Stakeholder
communication
This industry's projects involve many teams and departments, from contractors and accountants to clients and suppliers. Construction project software brings together the details, files, deadlines, and budgets required to ensure transparent communication and execution.
Time management
Deadlines and time management are at the crux of smooth and on-time construction execution. monday.com has several options for time management, including the Timeline Column, the Time Tracking Column, automations for periodic reminders, and even the ability to integrate third-party timesheet apps.
Frequently Asked Questions
What is project management in construction?

This describes the activities needed to direct and organize each part of the project life cycle, from ideation to completion. It's a holistic practice with the goal of delivering projects under budget and on time.

How to get into construction project management?

Some tips include highlighting your core skills, finding a mentor, and taking proper courses.

What is the best project management software for construction?

JOBPROGRESS, Fieldwire, Contractor Foreman, Buildertrend, Houzz Pro, monday.com, and Methodology are listed as 6 of the top construction project management software.
Try monday.com for construction today
Let us show you why over 186,000 organizations worldwide choose monday.com