Jira + monday.com
Work simultaneously with Jira and monday.com using this integration
So you're already working with Jira which allows you to track and report issues with your product. But now you want to be able to connect that information with monday.com to make it more accessible (visual appealing) to others. So what can you do? With this integration, you can work simultaneously with the two platforms so you don't have to choose!
Jira Integration Benefits

Jira has a lot of pros for developers, but make it work with monday.com will provide a bigger and simpler picture for non developers users or for users that just want to get to the information within 2 clicks. Turn a complex developers project into a project everybody can follow.
Jira Integration Examples
Jira issues into monday.com tasks
With this integration, issues created from Jira will create new tasks (pulses) in monday.com with the column values of your choosing; for example, you can connect the link to the Jira bug and the Jira Id. You can add a due date and estimate time as well if necessary.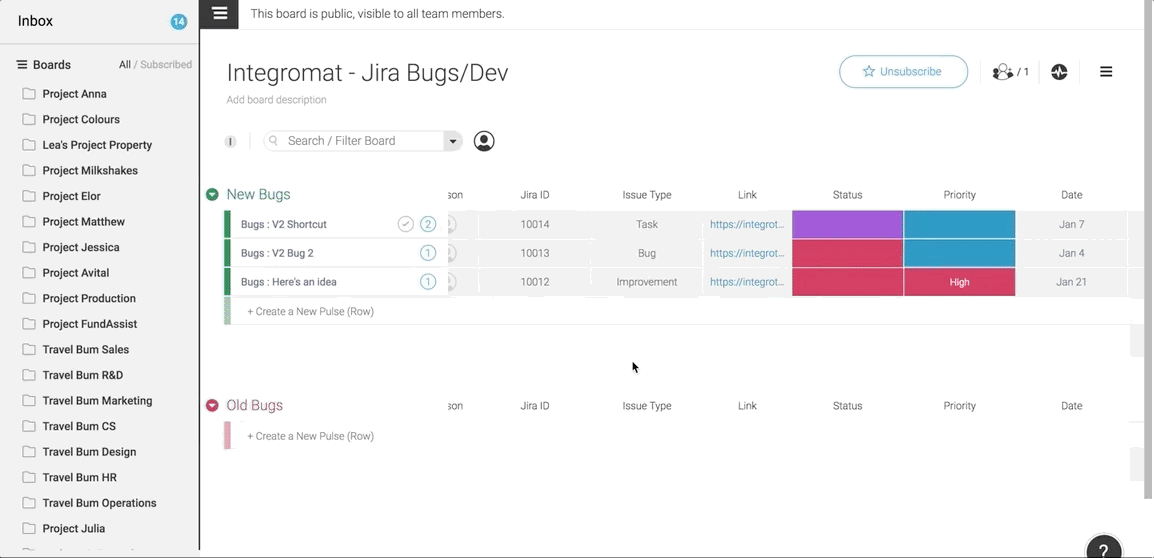 Updating issues on Jira and monday.com When an update happens on an Issue in Jira, integromat will allow for that change to occur to the related pulse on monday.com (associated with the Jira Id). Integromat can also set updates for the columns in monday.com that apply.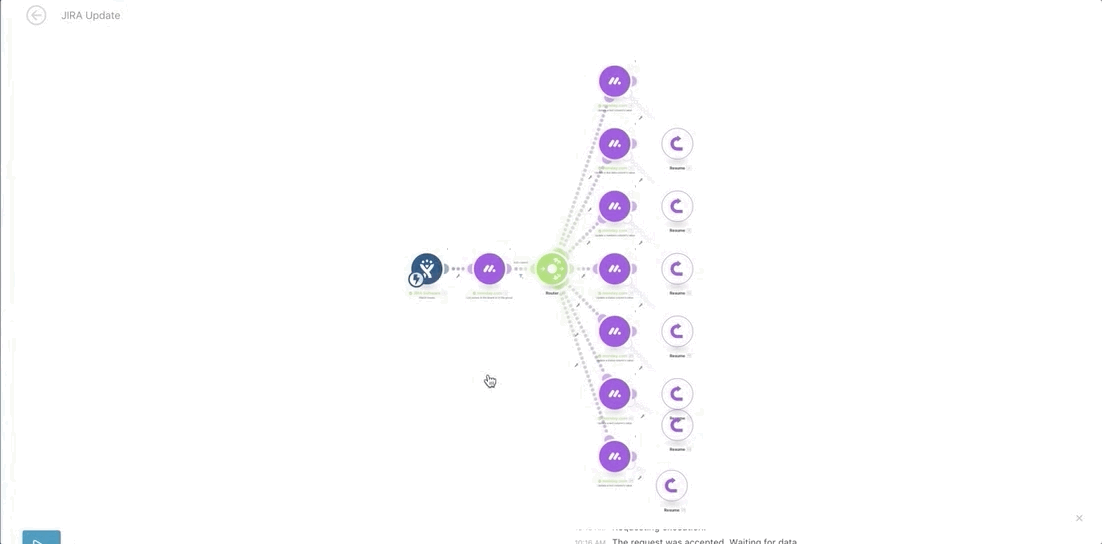 Changes made on monday.com will appear in Jira When existing pulses are updated, it will update the issue in Jira. For example, when writing an update within a pulse about an existing issue, it can also create a note within that issue in Jira.

More technical information and features about this integration available here
Are you considering monday.com as an alternative to Jira?