Level up your free project management software

Free project management software could be the big push you need to take your ideas and transform them into a streamlined and successful reality. monday.com offers a unique free forever, Individual Plan that can get you and up to one additional team member off the ground and onto bigger and better project outcomes—all supported by unique features and custom workflows.
Join 152,000+ customers worldwide that use monday.com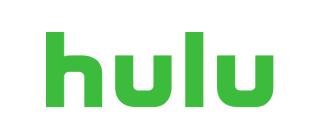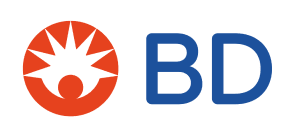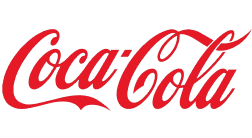 How can I track a project for free?
Introducing the free plan from monday.com for individuals looking to track tasks and projects beyond pencil and paper—or messy excel spreadsheets. Even the best free project management apps might only provide free trials that limit your creation of projects and tasks, or don't give you the possibility to upgrade to a more robust plan. Read on to check out what's included in our free version of project management software for small teams.
Unlimited boards
Think of a board as your new place for managing projects— from project plans and project timelines to task lists and product roadmaps to sales pipelines and budgets, you're the master of your own workflow destiny. Create custom workflows with an easy-to-use, drag-and-drop interface.
Unlimited docs
monday workdocs are where words ignite workflows. Unique to our docs is the ability to not only collaborate like a classic doc—but also embed your boards and dashboards directly into the workdoc. Easily bring together multiple sources of information into docs that are accesible across your organization. We like to call it a "real-time engine."
20+ column types
Shaping your ideal workflow requires customization. monday.com allows you to work without limits with more than 20 different column types including Time-tracking, People for assigned tasks, Tags, Voting, Due Date, and more. Choose from our most popular columns on your board or explore more possibilities in our Columns Center.
Template Center with 200+ Templates
Hit the ground running with our ready-made templates and board bundles that can be customized for any team, business, or industry. In the Template Center, you can find boards our customers use across multiple industries and use cases to manage their work. From a project tracking board to team task board, lead management, CRM, recruitment, property management, and more—this is the easiest way to get started.
The perfect size to get started
Independent worker or starting out with a partner? Our free project management tool has everything you need to get started and share your work easily. with two seats included.
We have even have a mobile app
More project management features to love

Dashboards
Dashboards are a creative way to display what's most important in one place. We have 24+ available widgets designed to help you understand things like project progress, budget tracking, team workloads, and much more across multiple boards. These colorful and customizable spaces increase team collaboration, focus, and motivation.

11+ board views
Make everything visual with more than 11 different board views, from Gantt charts to Kanban boards and Pivot boards, and more. Our growing list of board views allows you to transform your board's information in so many different ways to create useful and dynamic analyses and reports. You can even save Views as personal views without disturbing your teammates' work.

Automation
Our automations recipe builder and center saves you time and frustration. Enjoy the freedom to automate repetitive work within seconds to avoid human error and focus on what really matters. Use our integrations with tools like Google Calendar and create unique automation recipes that serve you best. With fewer distractions and reduced burnout, just imagine what your teams could create.

Reporting & analytics
Data-informed decision making is one of specialities. Whether you want to manage budgets with formulas and filters, visualize data with charts, or share reports to promote transparency—we've got you covered. Get the full picture with the tools to organize data from multiple boards in one custom dashboard.

Time-tracking
A huge part of resource management is understanding how much time your team spends on their work. With the Time-Tracking Column, you can track time spent on individual tasks and even choose how this time is displayed. You also have two ways to track, in real-time after pressing play or adding manual time sessions.

Real people, real answers
Superior support
Our people are our priority—that's why we offer 24 hours a day, 7 days a week customer support. From getting creative ideas for your workflows to features questions, we offer this service as well as our Knowledge Base website, Youtube tutorials, and even a Community Forum.
*Check our pricing page for more details on what's included in each plan
Discover real feedback
Check out these verified customer reviews from G2
"monday.com is a great option for anyone looking for a simple project management solution with automation features to make their job simpler. We tried other firms, but none of them provided all of the tools we need."
Glenda M
|
Enterprise Project Manager
"...an option for anyone looking for a simple project management solution that helps simplify the work. With technical support that is always there when you need it, and they are constantly improving the features for your benefit."
Simon S
|
Software Engineer
"I have found it easy to use; it gives users an overview of everything, the dashboards help you quickly intuit the subject matter of everything, members, and ongoing activities."
Nancy C
|
Administrative Assistant
"It has streamlined project management and task tracking for our team."
Director of Operations
|
Nonprofit Organization
Frequently Asked Questions
What is the best free project management software?

The top free project management software truly depends on your team size, industry, and features. Most of the top software lists include MeisterTask, Trello, and Wrike. However, it's important to take into account your own organization's needs and how much of a challenge onboarding or implementation could be, too.

What is the best free project management software for Mac?

Some of the most mentioned project management software that is compatible with Mac are monday.com, Smartsheet, TeamGantt, Hive, and Teamwork.

What is the easiest project management software to use?

When considering ease as a factor, there are many things to consider. The best features to look for are drag-and-drop interface, ability to customize board structure, and access to a knowledge base and support.

Try monday.com for your team
14-day free trial | No credit card needed