Access a variety of CRM templates and get set up in minutes
Customizable templates designed exclusively for CRM, Sales, Real Estate, Marketing and more.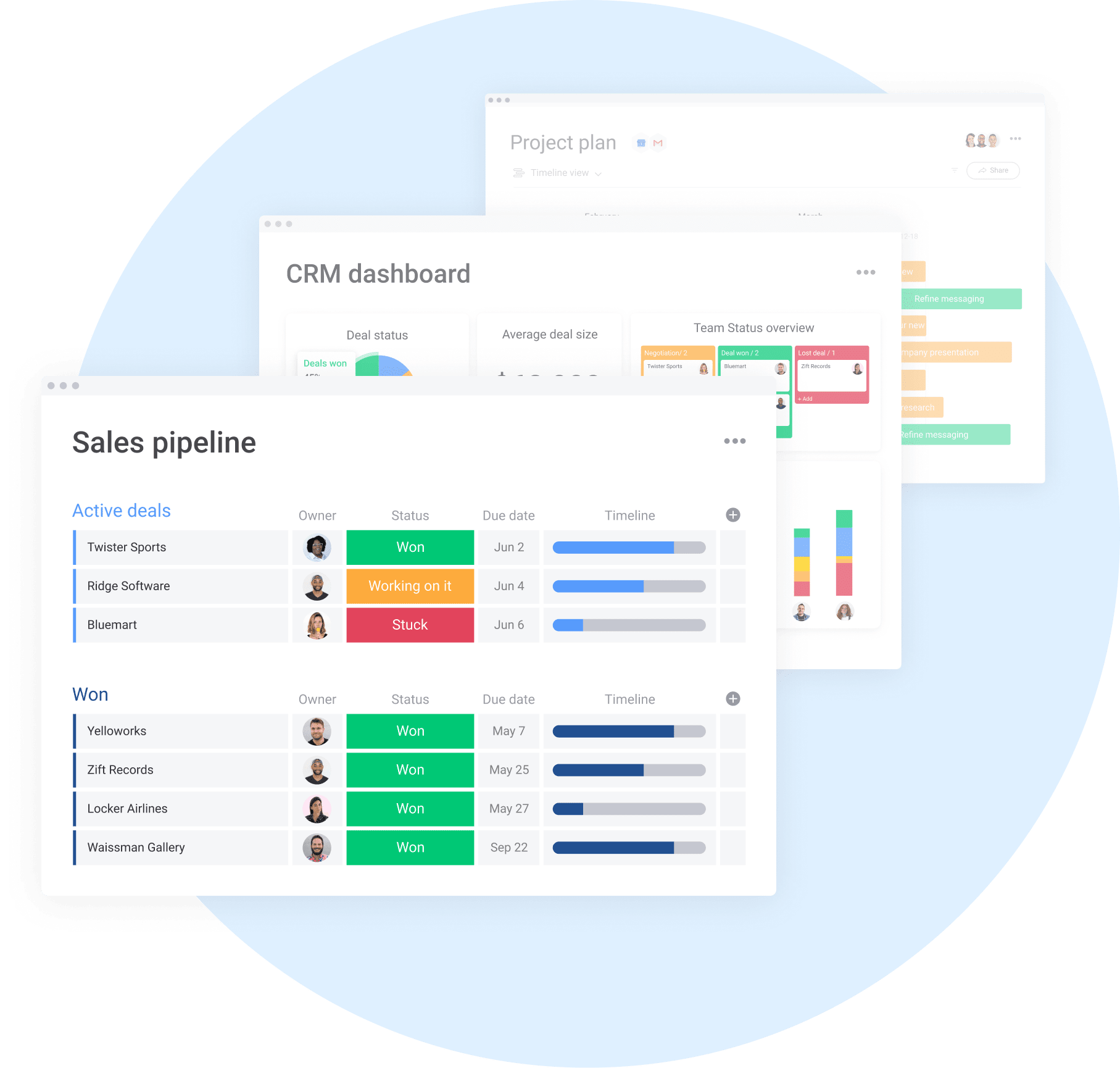 CRM Templates | Popular picks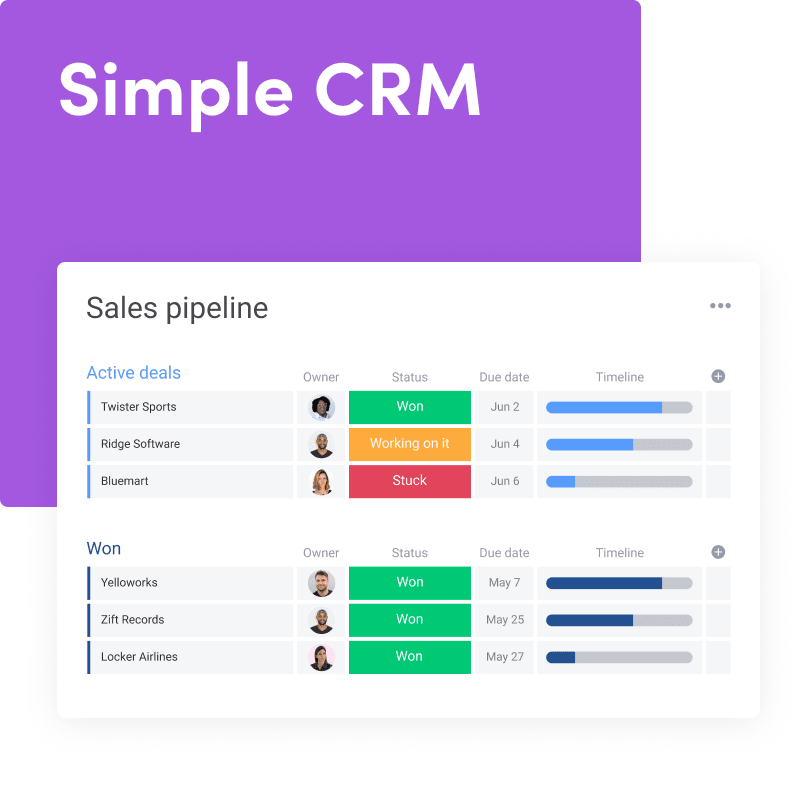 Manage your entire sales pipeline in one place for greater clarity and maximum efficiency. Set up your templates quickly and easily so that your team can start closing deals even faster.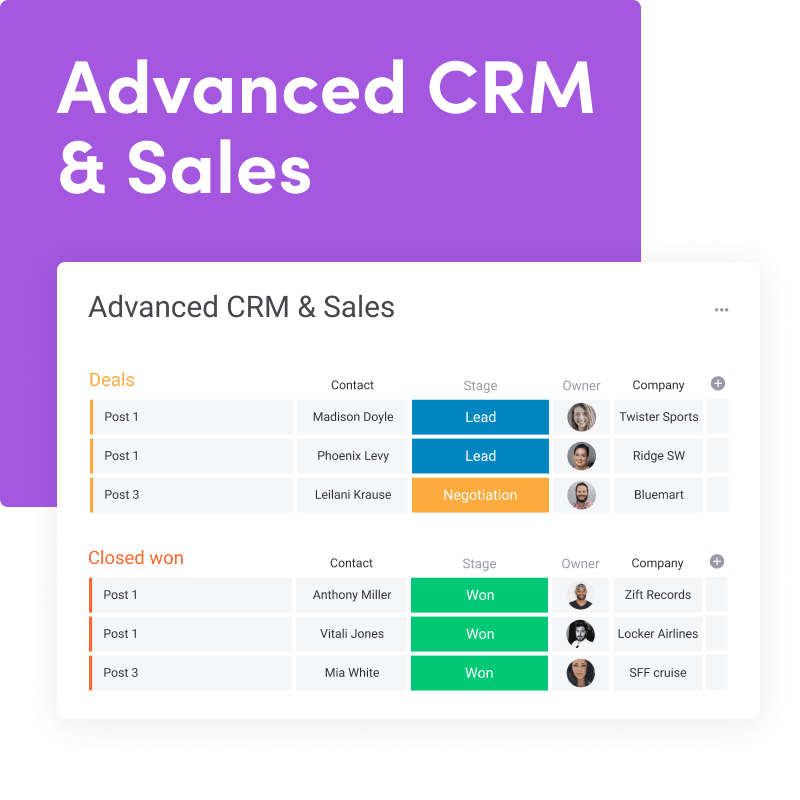 For larger deal cycles and bigger contact lists that require nurturing beyond closing the deal. Store your contacts and tasks in one place with automated reminders, valuable insights, and optimized workflows.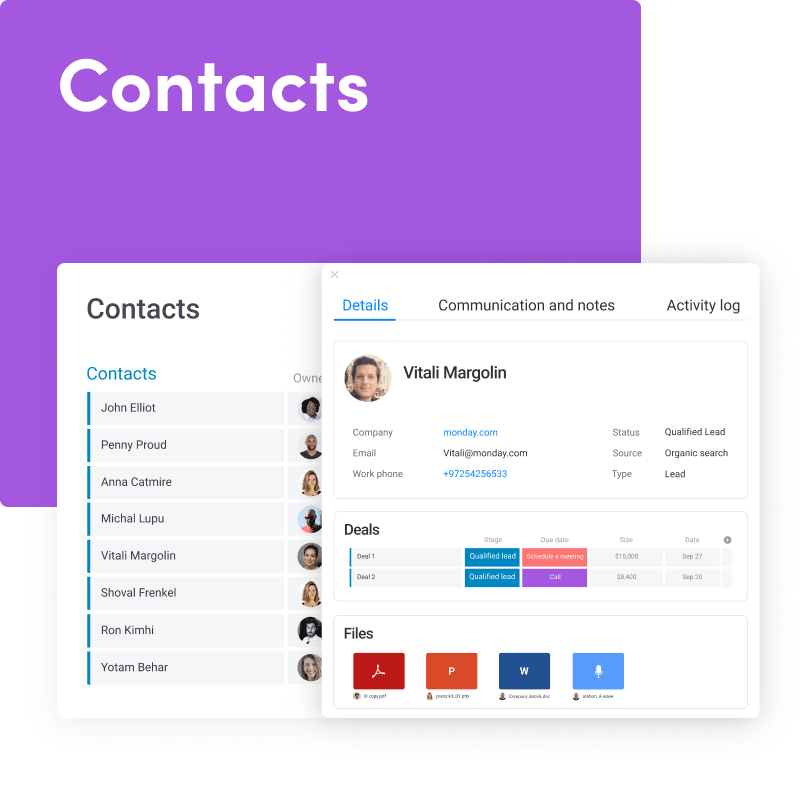 Easily import and manage all incoming and existing contacts by customer type, priority, contact details, and more. Notify sales team members using automatic notifications so they never miss another opportunity.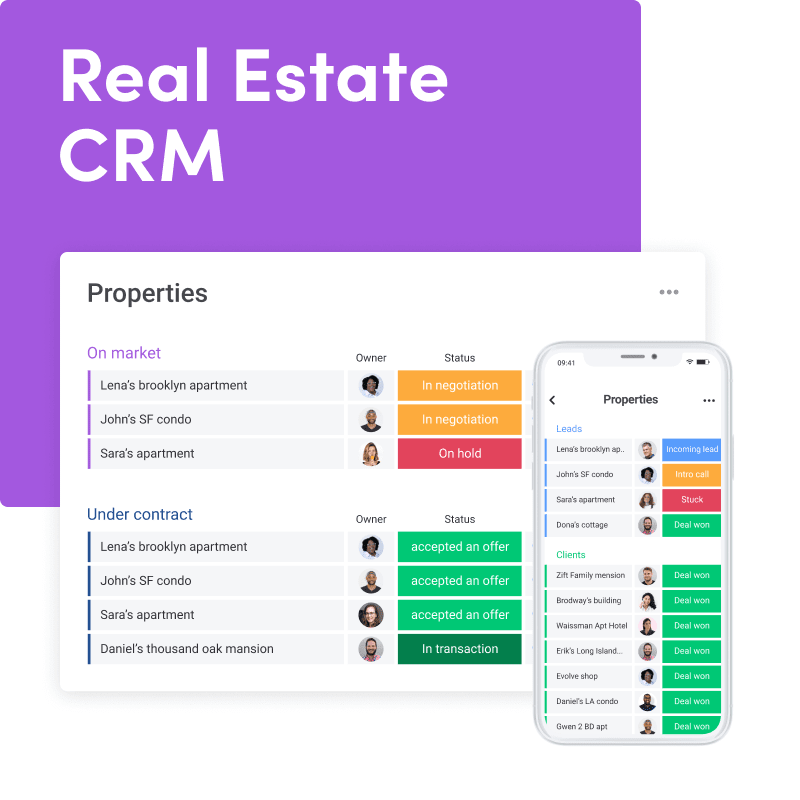 Manage your entire real estate business operation. Optimize your workflow, store your contacts and listings in one centralized database, receive automated reminders, and close more deals.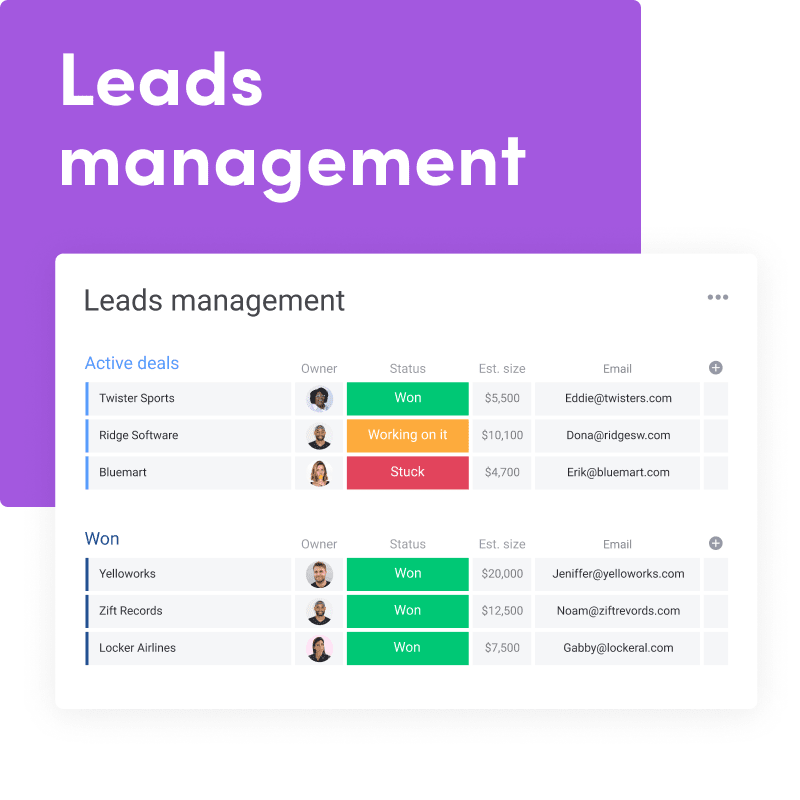 Keep all leads and relevant details in one place. Visualize leads at every stag and prioritize and evaluate opportunities with greater ease.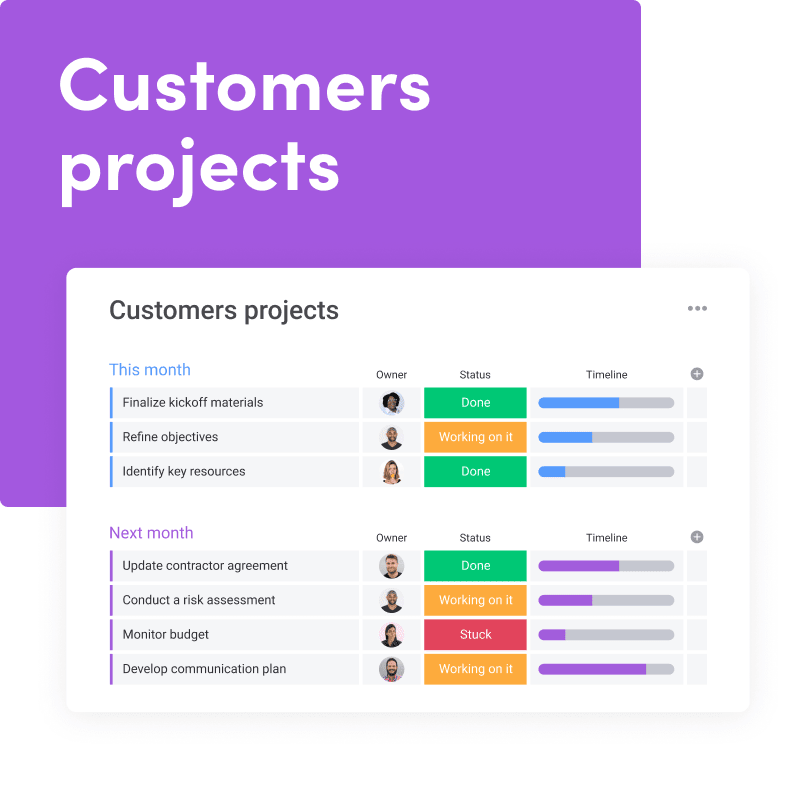 Manage your customers' projects more efficiently. Calculate billable hours, get a full overview of your projects, streamline your workflows and keep your team aligned.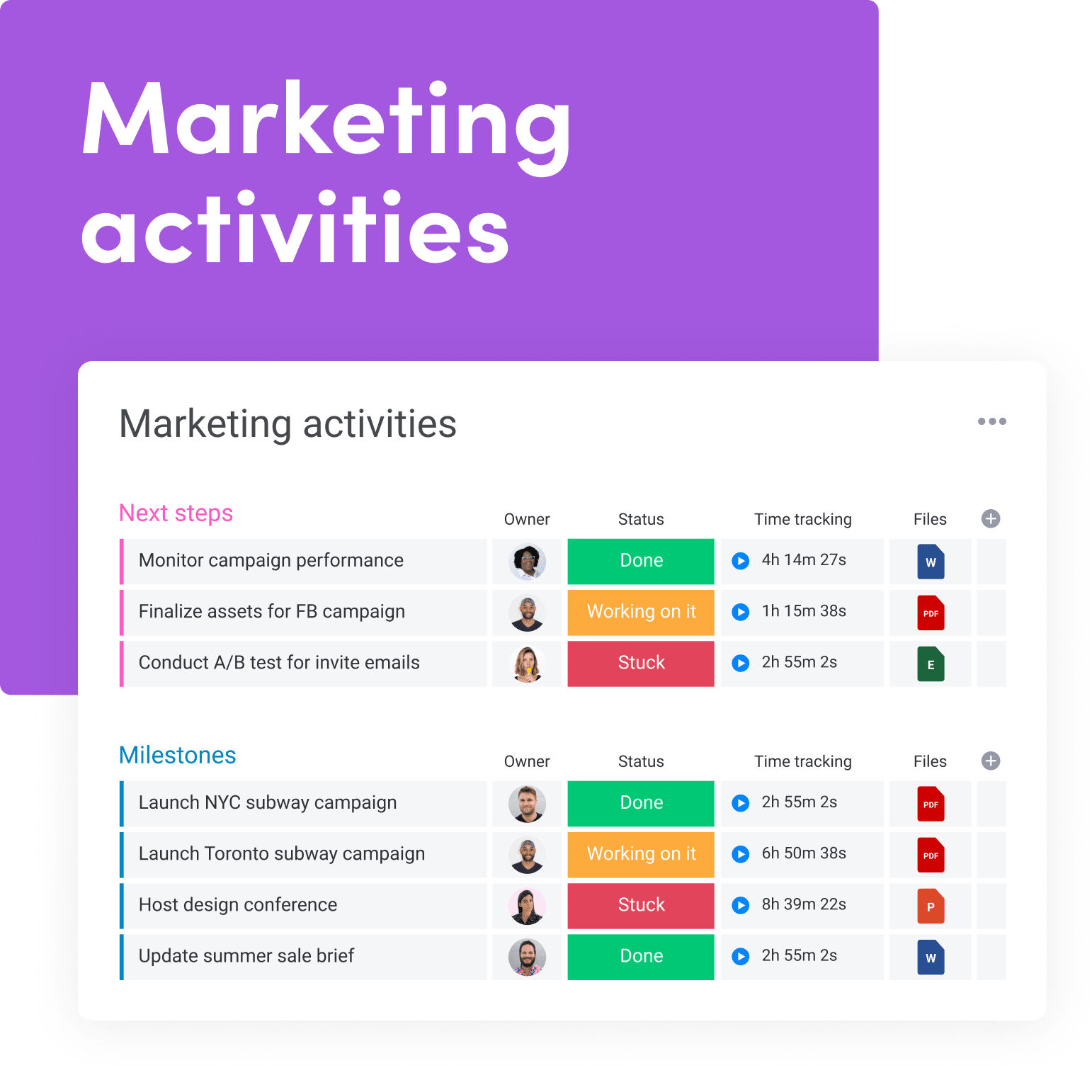 Plan and manage all marketing campaigns in one centralized place and keep everyone aligned. Assign owners, track deadlines, and view campaign statuses each step of the way.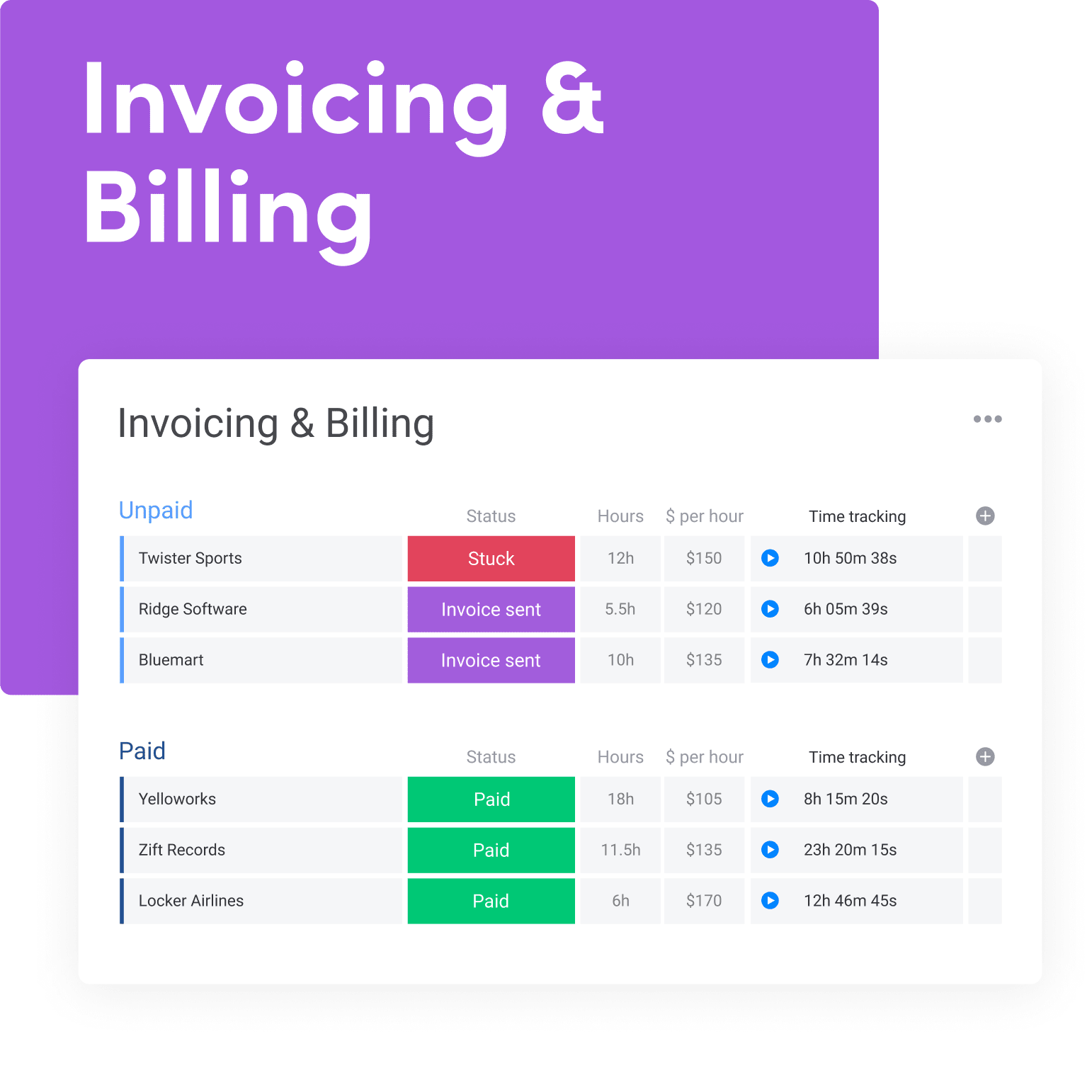 Manage and connect all project payments to customer contact cards. Track billable and non-billable hours, including payment status and final payment calculations to make invoicing and billing more efficient.
Create a standardized workflow for support tickets based on priority and SLA forecasts. Manage all support tickets in the context of your customer data to ensure the highest level of customer service.
A new way to manage your CRM
14-day free trial | No credit card needed
All of your CRM data, connected.
Automatically bring your data from multiple apps into monday.com and finally have all your team's work in one place.


"After we switched our CRM workflow to monday.com, the streams that we're generating from these campaigns grew by almost 500%."
Yoav Banai
|
VP Customer Engagement, Deezer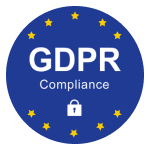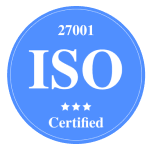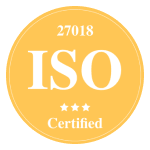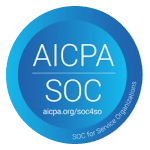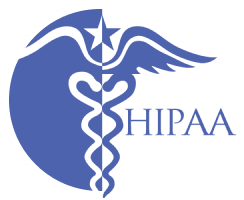 monday.com for enterprise
A fully scalable, flexible, and secure Work OS - powering your organization to outperform, faster.