Move the Needle with This Intuitive Product Management Software
monday.com helps you easily manage all your roadmaps, plans, challenges, and KPIs in one place so you can focus on creating products that your customers love.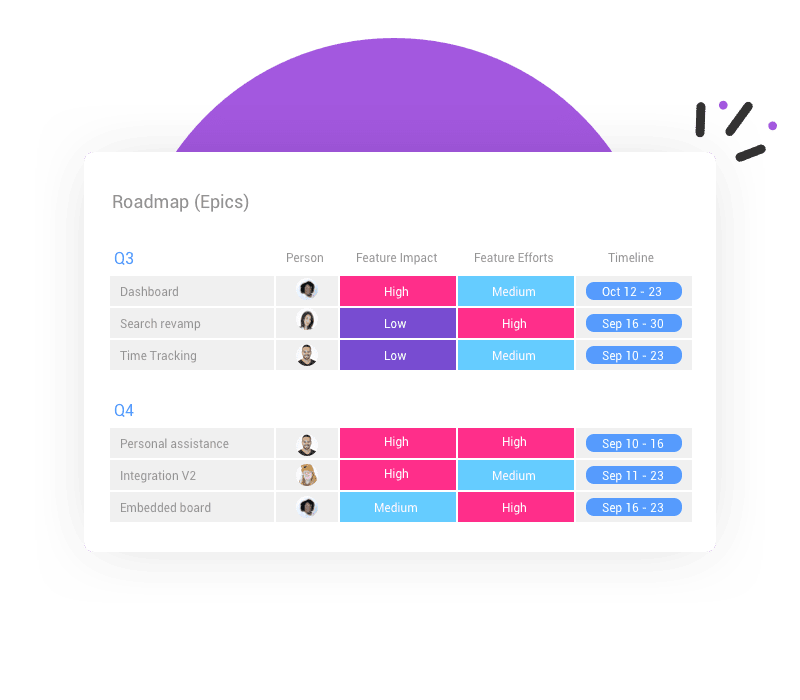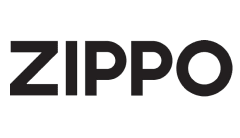 A solution tailored to your ever-evolving needs. Stop being managed by tools.
Keep everyone in the know
Let people see the big picture and understand how their actions make an impact.
Plan, launch, learn, repeat
Bring ideas from the drawing board into production and watch them grow.
Manage everything in one place
Organize all your work with monday.com, whether it's specs, opportunities, design assets, or development tasks, and collaborate with your team members in context so that everyone is aligned, know where things stand and how they should move forward.
Task management
Set priorities, statuses, and deadlines
Better planning leads to smoother execution. Plan your development iterations and monitor their progress.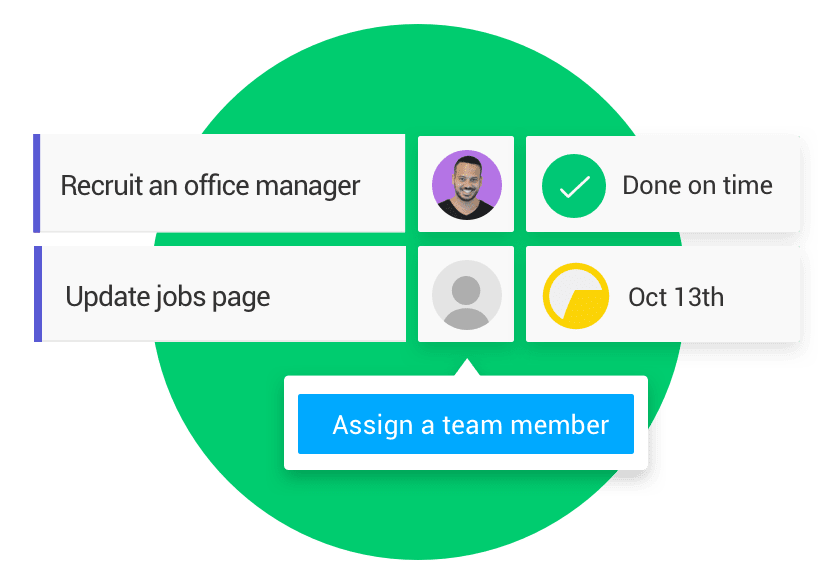 Collaborate
Share the plan. Visually.
Share KPIs, specs, design assets, BI reports, and ideas with all departments in your organization, all in one place.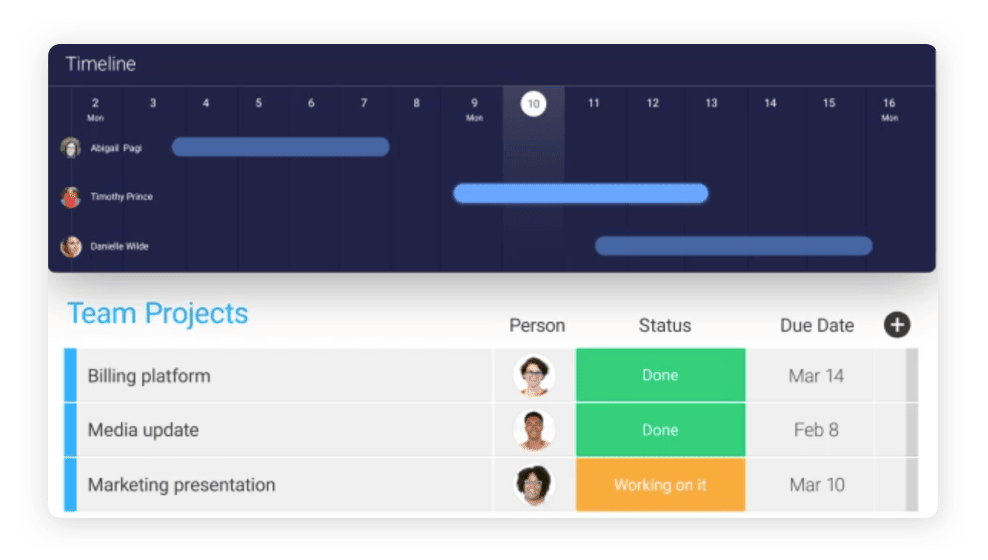 User feedback
Capture what your users are saying
Don't miss valuable insights from your customers. Log all calls, emails, surveys, and interactions in one place.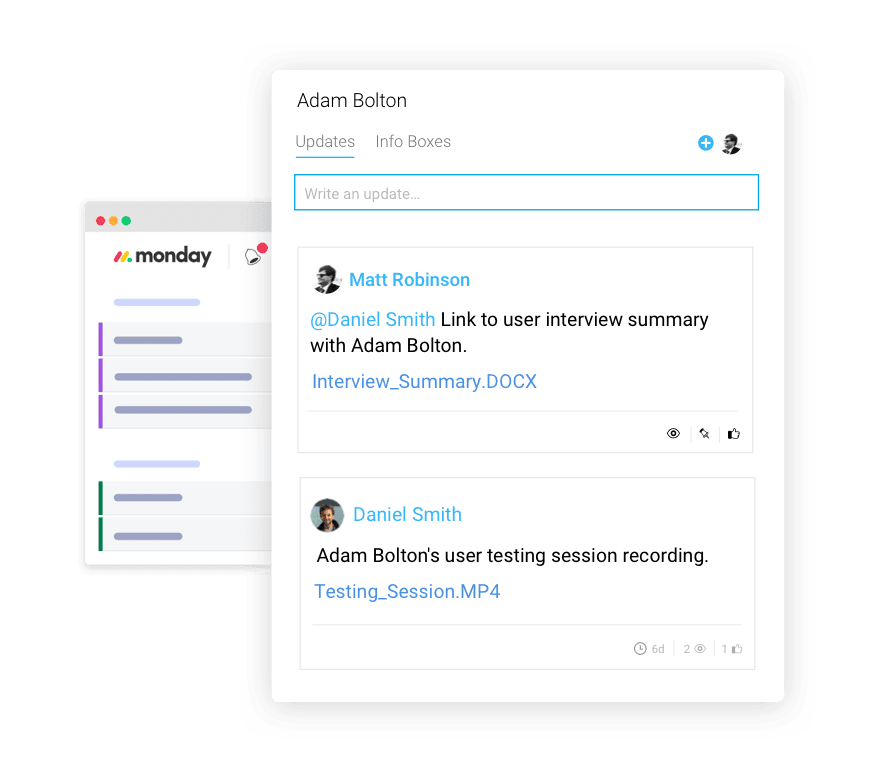 Stories from our community
A new way to manage your product.