Manage your entire publication process from submission to approval by tracking the status of articles and monitoring the workload of writers.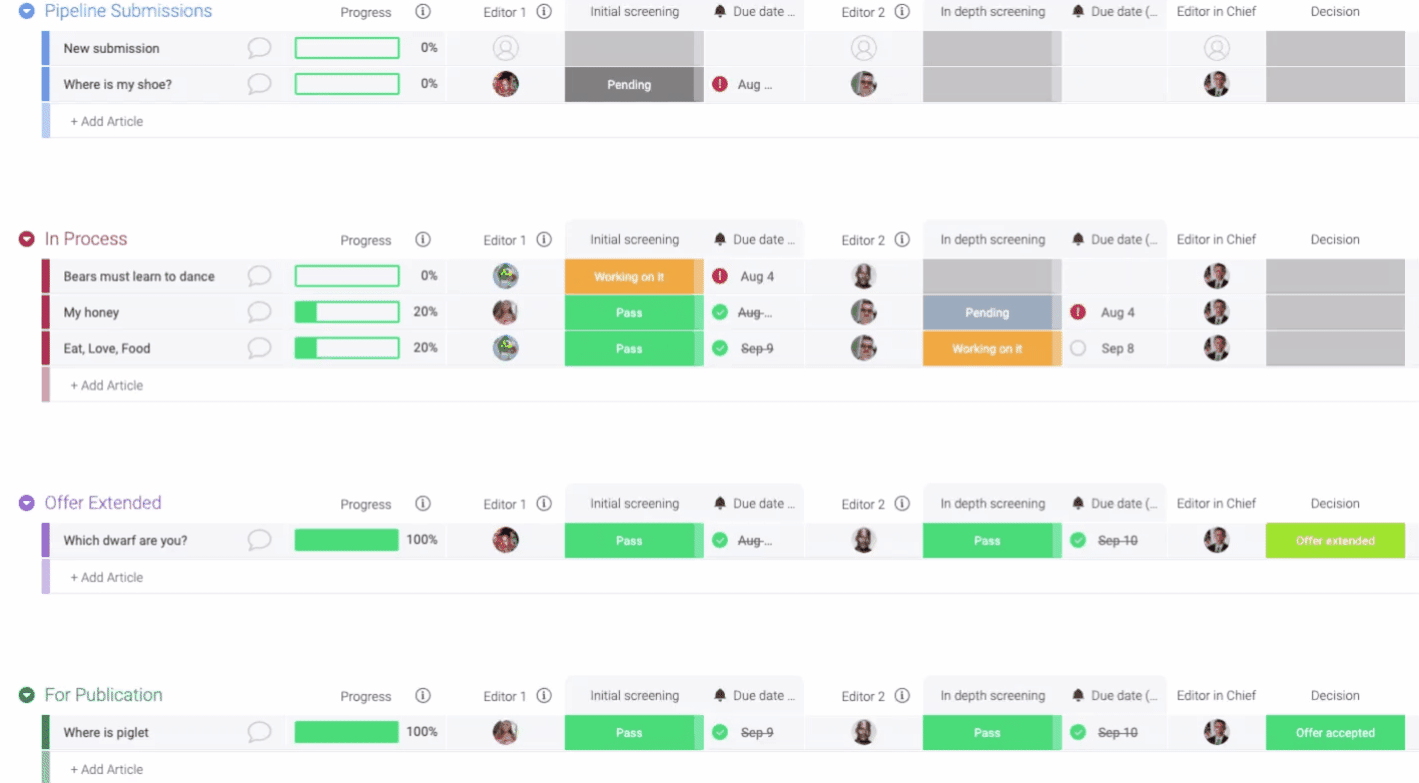 What are the benefits of using this template?
Visualize your entire publishing pipeline
You can track the progress of each article and see a high-level overview of all of your upcoming articles and their current status.
Manage workloads seamlessly
By using the workload view you can see what each of your authors is working on so you can distribute work efficiently.
Track progress
Instantly view the progress of any upcoming publications, articles, and journals.