Track progress on your academic requirements to stay on track with your degree. See exactly what you have accomplished and what still needs to be done— all at a glance.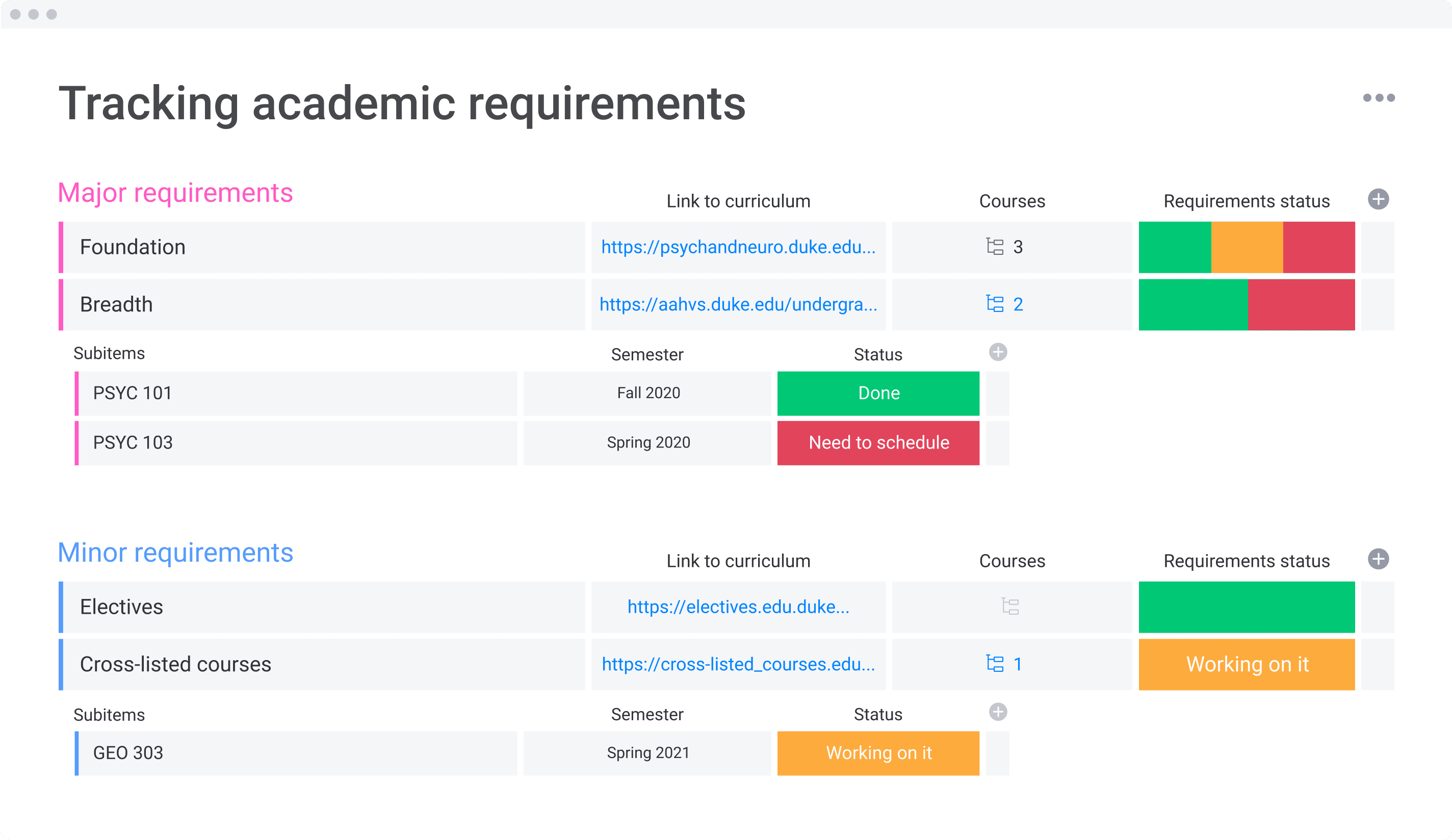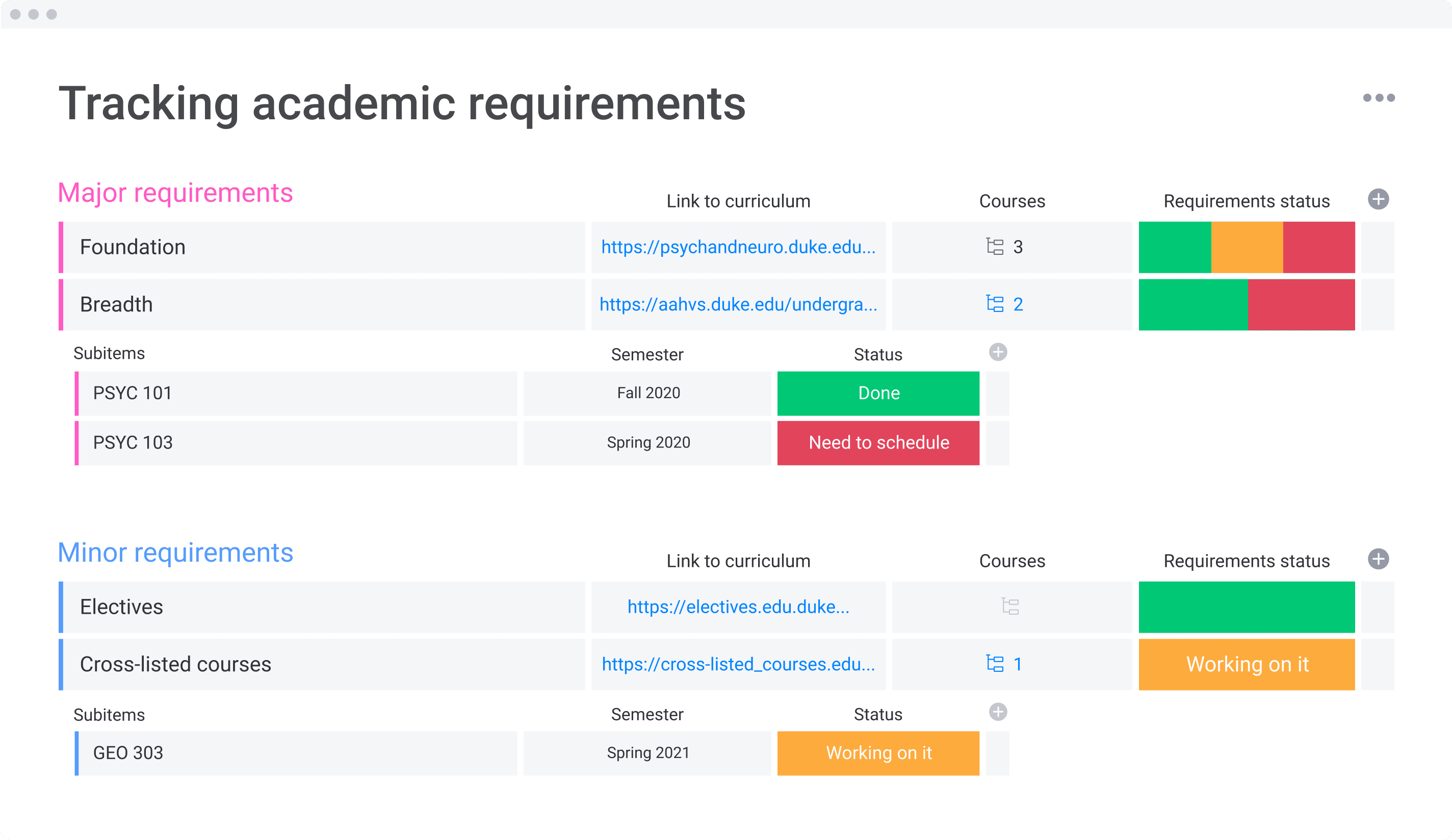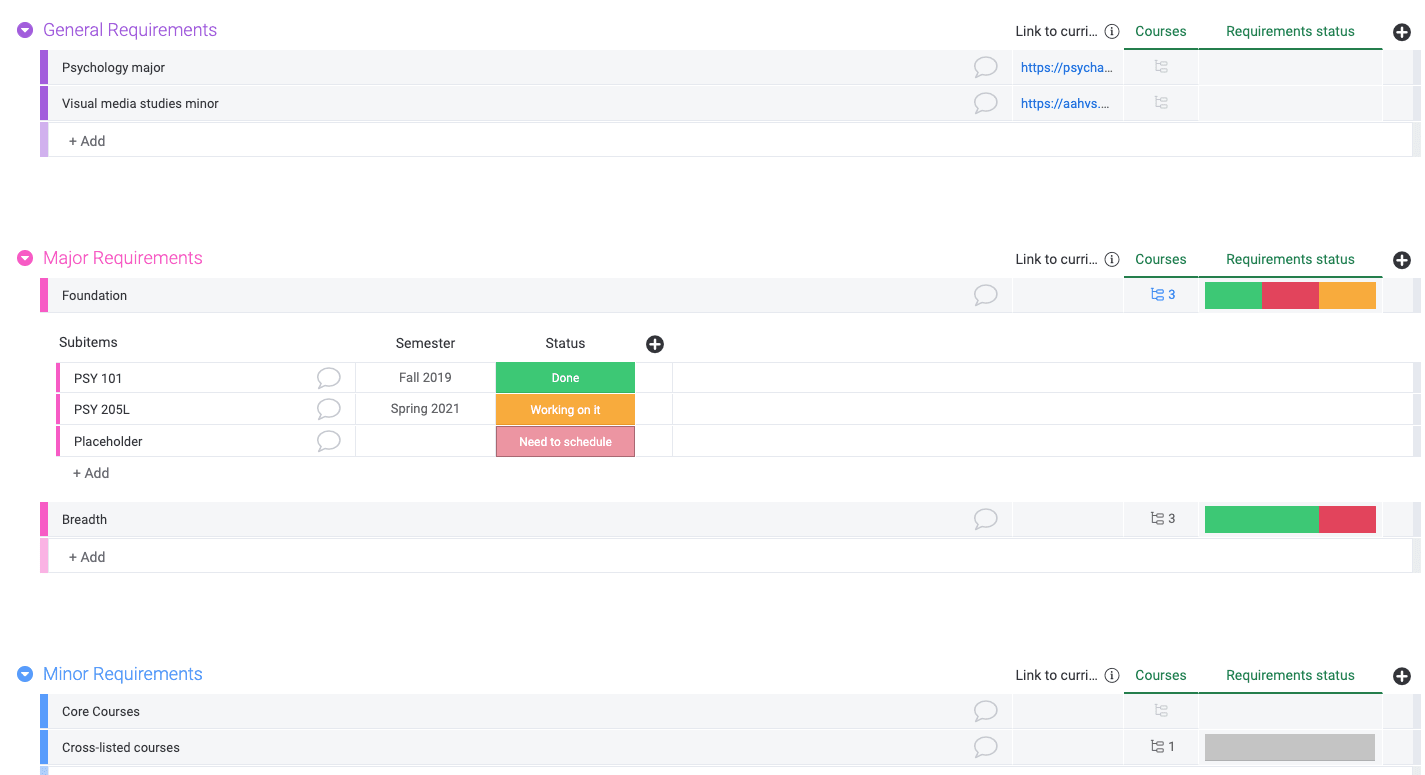 What are the benefits of using this template?
Track critical requirements
Stay on top of your academic progress with detailed insights into your major, minor, and certificate requirements.
Plan ahead with ease
With all of your major requirements displayed in a visual way, easily plan for your upcoming semester.
Stay on track to graduate
Instantly know how many credits you need at any given time in order to complete your program.