Create a high-level overview for upcoming research projects, so you can collaborate better with key stakeholders, including peers, faculty, and research assistants.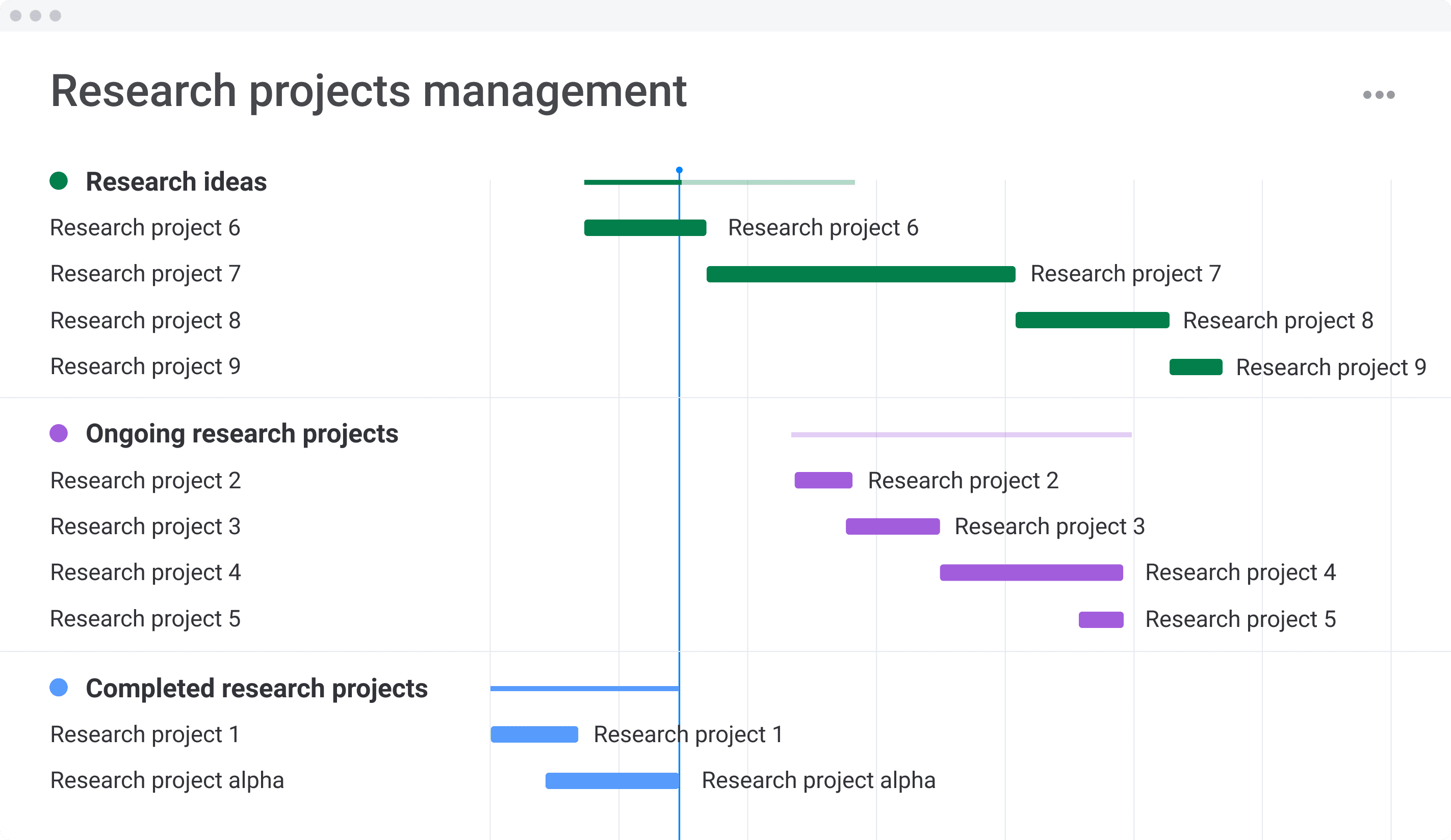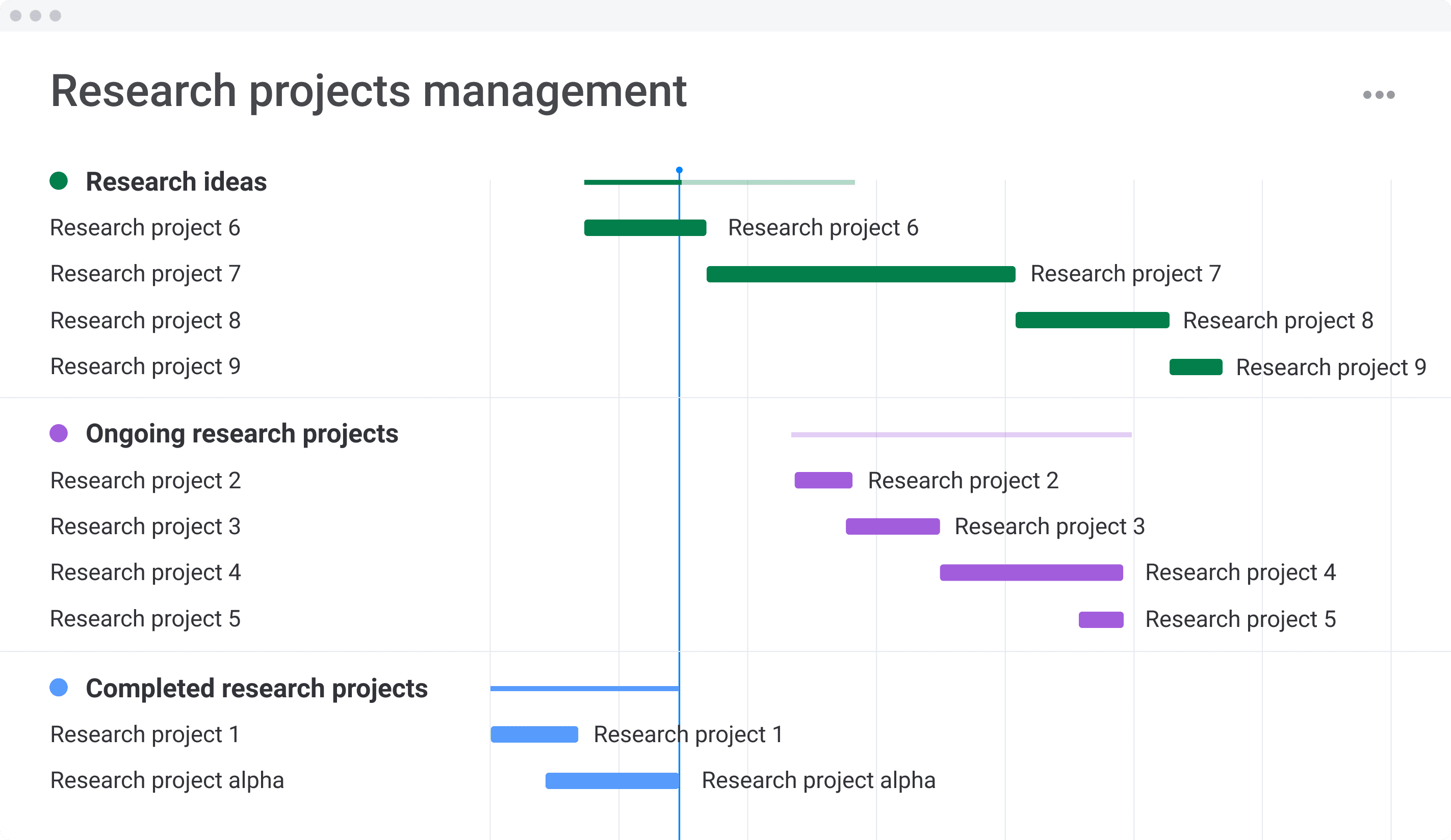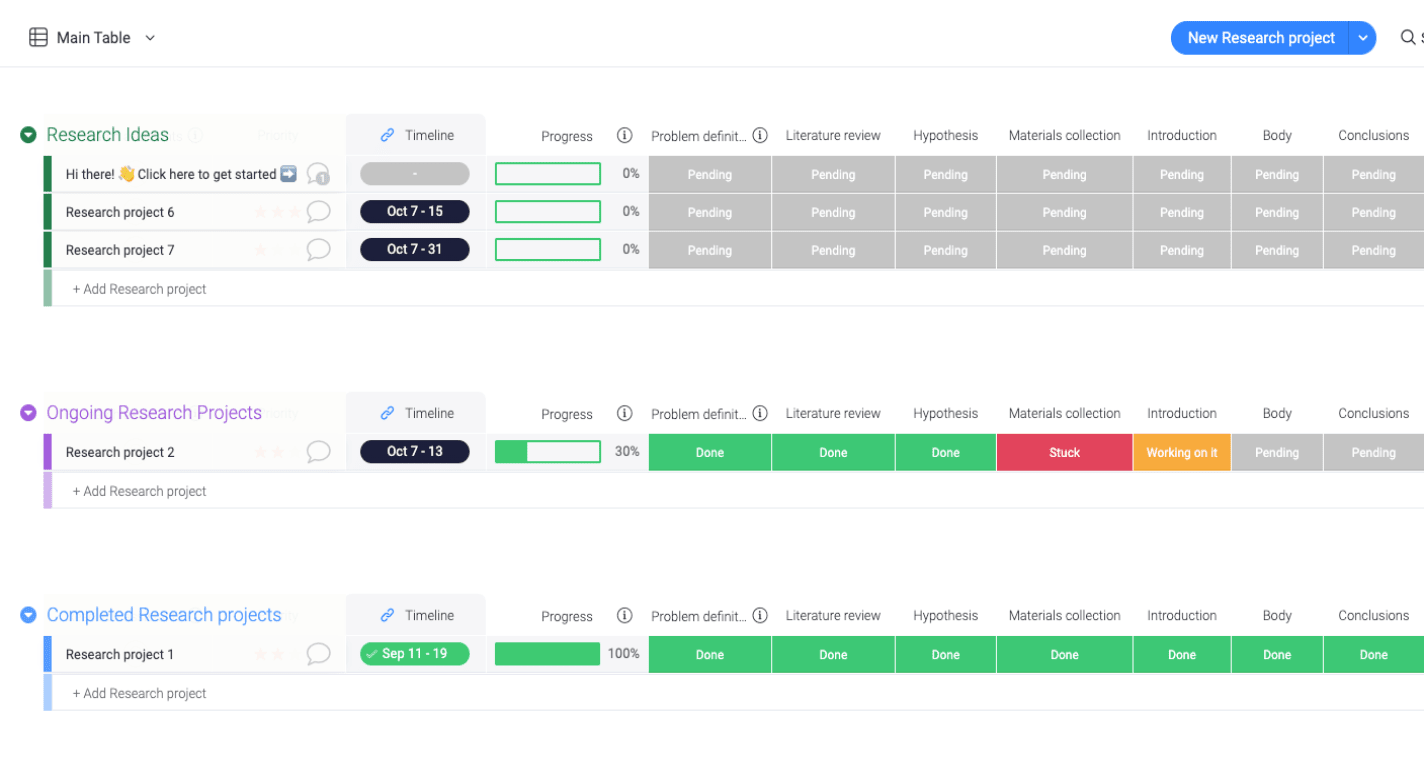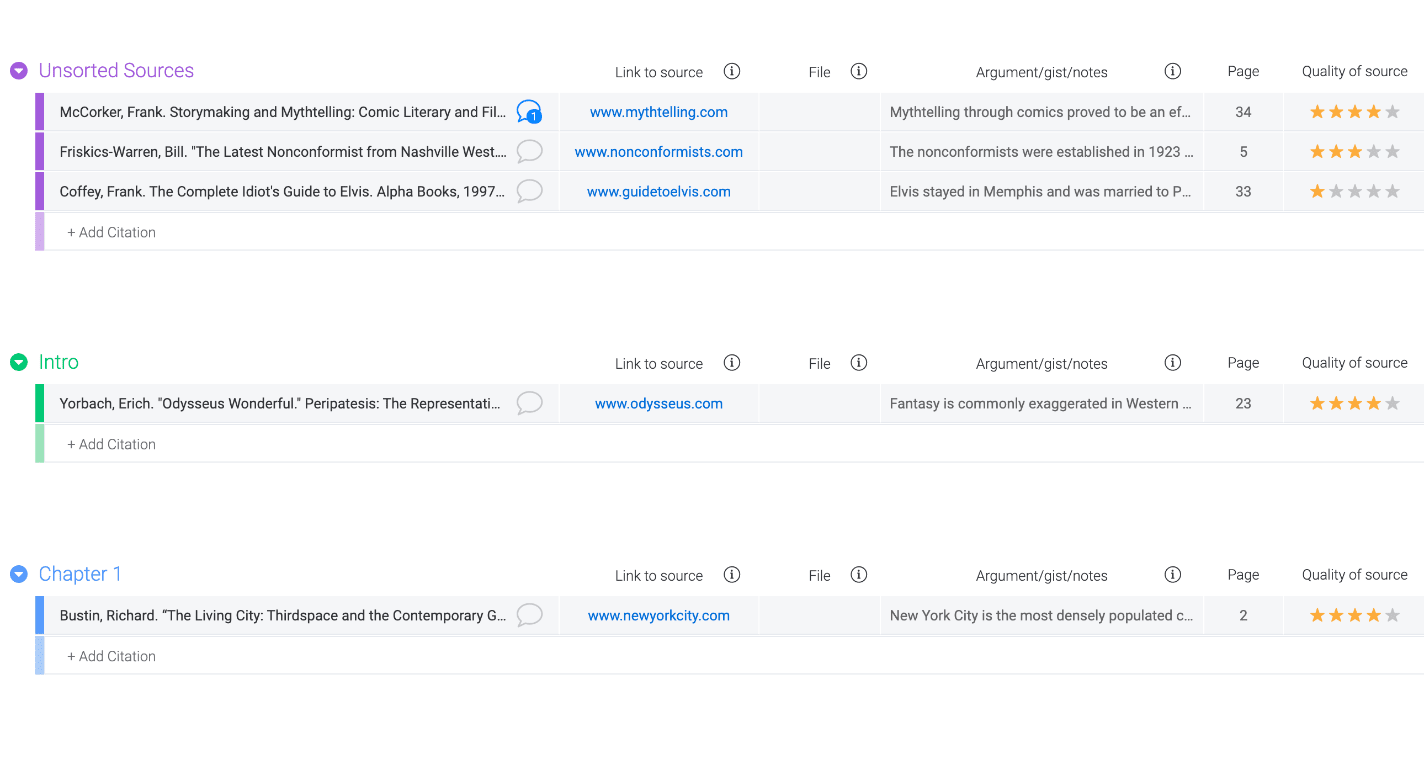 What are the benefits of using this template?
Visualize project timelines
Monitor every phase of your research projects in one place. Make sure everyone is up-to-date on your progress.
Organize project resources
Collect, store, and organize all research and project materials, from data analysis and key findings to outlines and bibliographies.
Collaborate with key stakeholders
Collaborate with TA's, research assistants, or faculty simultaneously. Ensure that all key players can contribute anytime, anywhere so everyone stays up-to-date.