Team Task Tracker Template
Get a clear overview of all your team tasks in one place.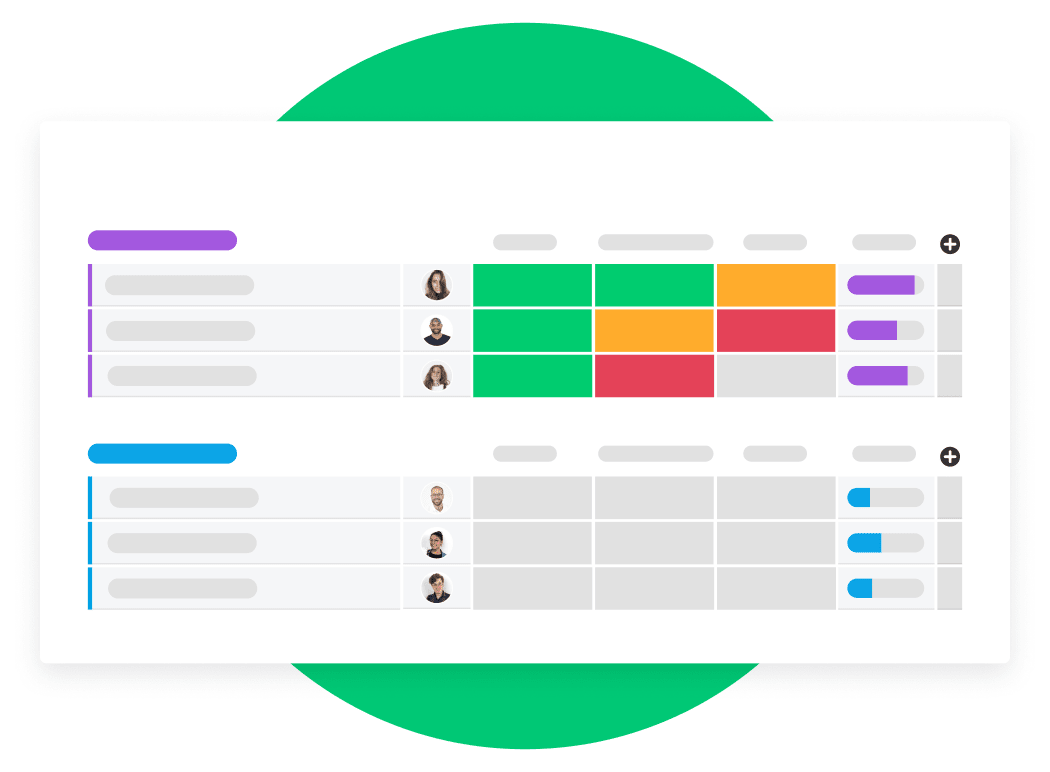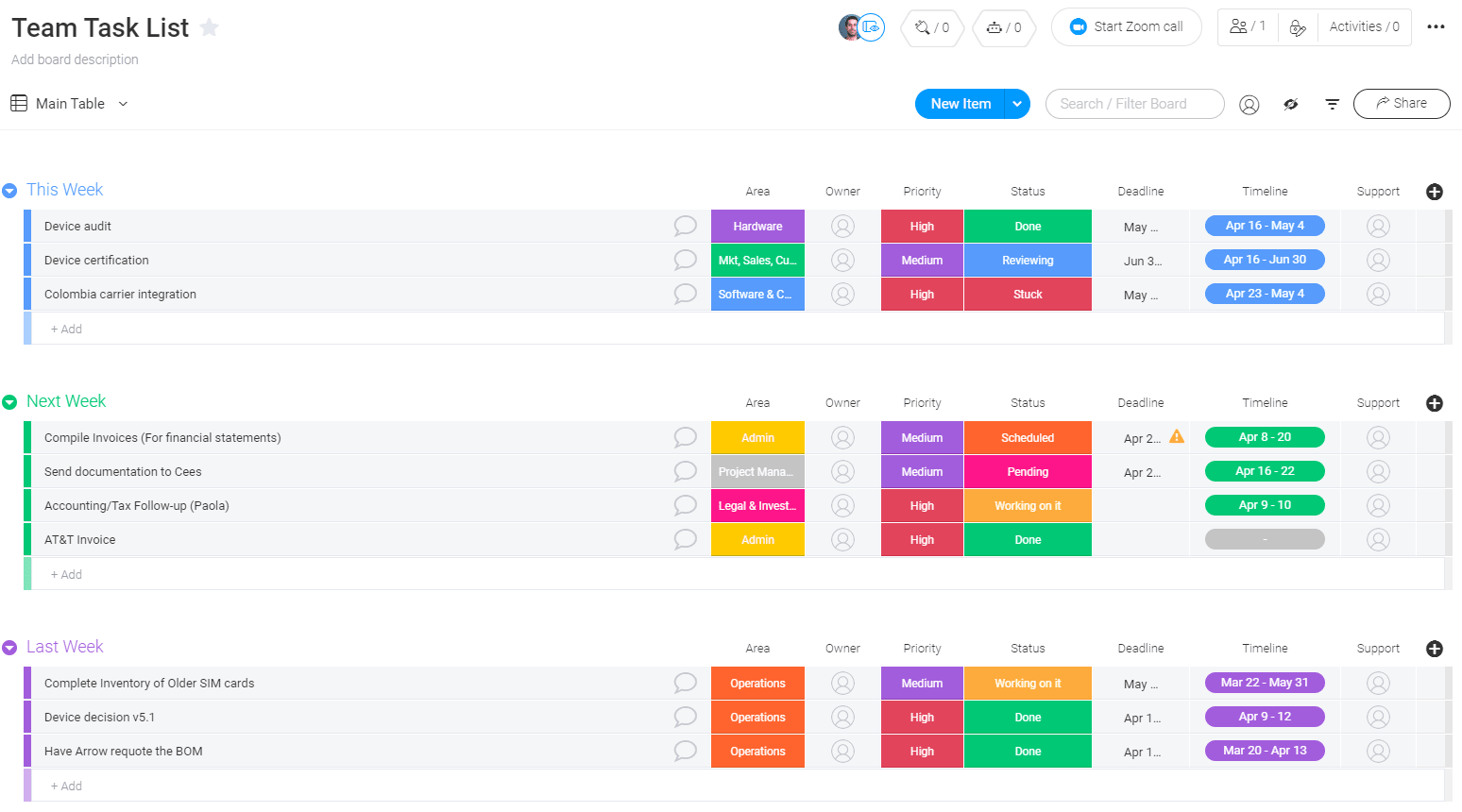 What are the benefits of using this template?
Color-coded labels:

Clearly label the status and priority of each task so you and your team can easily scan the board and quickly notice items that are the highest priority or items that are stuck.

Automations:

Easily automate repetitive tasks whether it's archiving completed tasks or notifying someone when a status changes.

Excel Export/Import

Export this template to Excel with just one click; Also, Import your Excel spreadsheet easily - turn it into a beautiful monday.com board in just a few steps.
Use our Team Task Tracker now!
(and many other visual and intuitive templates)