Post Production Schedule Template
Get more efficient video production using this template.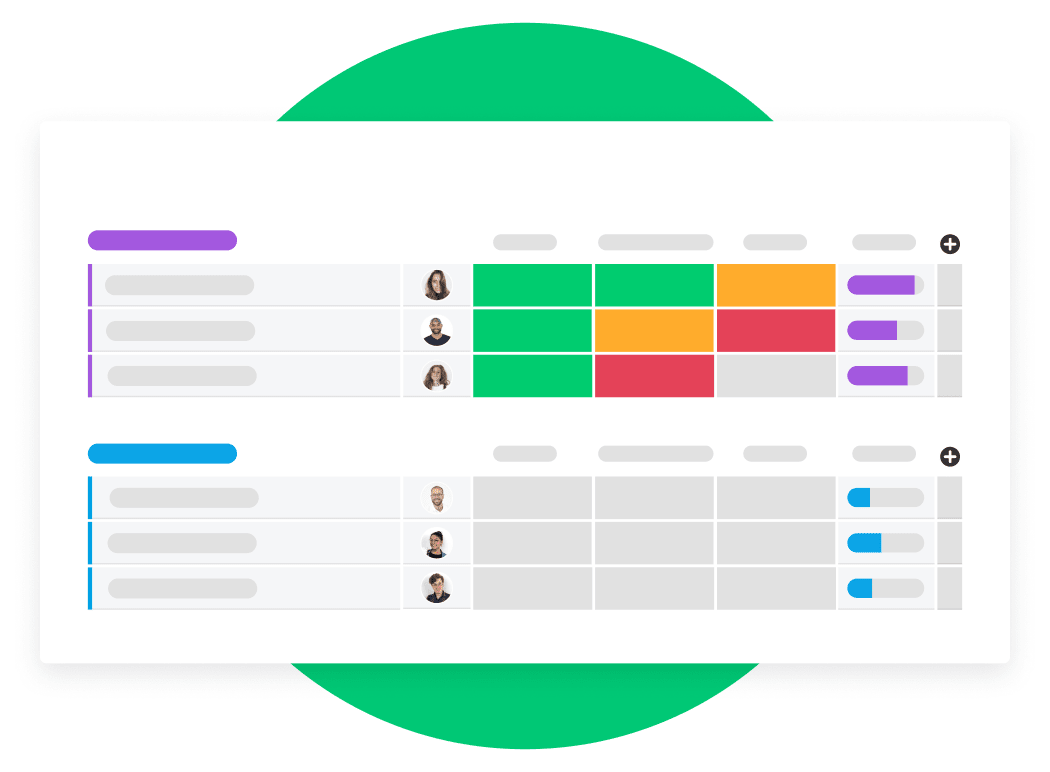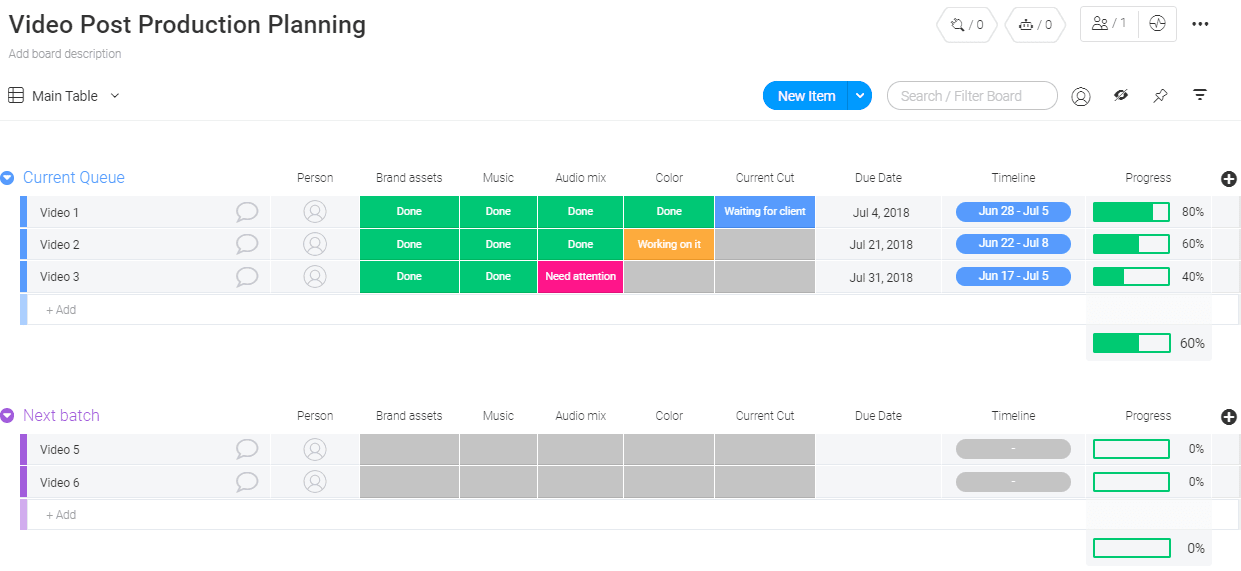 You've just completed the filming process and think you're done? Hold on, post-production still awaits. The best movies will make this process look easy, but it could be a nightmare without proper planning. Since post-production often takes longer than shooting, you need to plan your post-production schedule properly. This post-production schedule template can help you get through the video review, lighting and color corrections, and music and sound addition process easily. Guessing on the post-production process and then bringing in the post-team could result in delays and unwanted budget overruns.
With this template, you can set a timeline for the post-production process, add new participants to the process, and check the status of each video. You can also switch to the calendar view to keep track of milestone dates as well as add a progress bar to display the timeline between dates clearly.
What are the benefits of using this template?
Easy Excel export and import:

Export this template to Excel with just one click; Also, Import your Excel spreadsheet easily - turn it into a beautiful monday.com board in just a few steps.

Dashboards:

Keep track of all post-production work with an intuitive display of what is in progress, approaching deadline, and pending approval. The dashboards are also easy to customize with various handy widgets.

Multiple views:

Track project progress in the Kanban, Timeline, Calendar, or Gantt chart view.

File uploads:

Attach all relevant files to the template so that team members can easily access everything needed for the post-production process.
Use Post Production Schedule template now!
(and many other visual and intuitive templates)