Simple and intuitive
Easily monitor the progress of your students.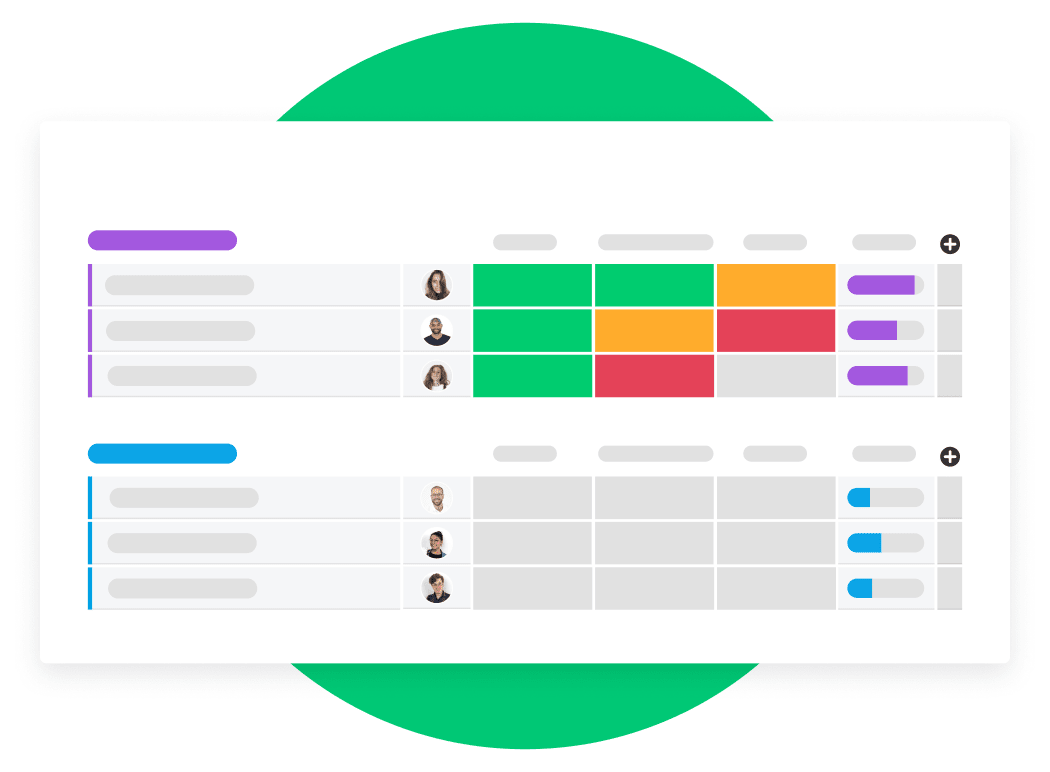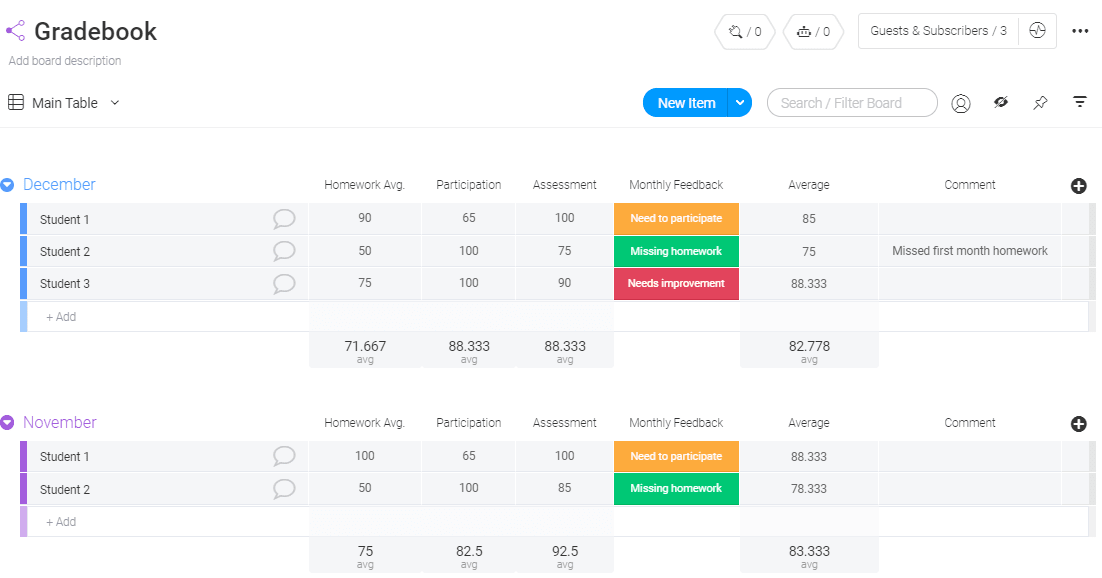 Being an educator has never been easy, but in today's environment, where recordkeeping seems to be king, it can be downright tough.

Instead of keeping one set of records for each pupil and moving from document to document, you can use the grade book template to record the details of every pupil in one easy to share and quick to update place.

Use the monthly feedback column to record the essence of what you need to share with a pupil and jot down any pertinent notes in the comments section. If you need somewhere to record more detailed information, click on the speech bubble and write everything you have to, and it will not disrupt the basic grade book view.
What are the benefits of using this template?
Share:
Give colleagues instant access with a link to your board, and you can share your pupil's marks. They do not need to be a user of Monday.com to view the board, and they will see updates whenever you make them to you do not have to repeat the sharing process.
Calculate averages:
Record scores for homework, assessments, classroom participation, in fact, any criteria you like. The template will calculate average scores for individual pupils and for any group of students you specify.
Record assignments:
You can attach files to the record of each pupil and keep every piece of information in one place. PDFs and other forms of document, video recordings, photographs, etc. can be viewed from within the grade book template.
Use our
Gradebook template


(and many other visual templates)