Employee Onboarding Template
Easily create a smooth onboarding process for new employees.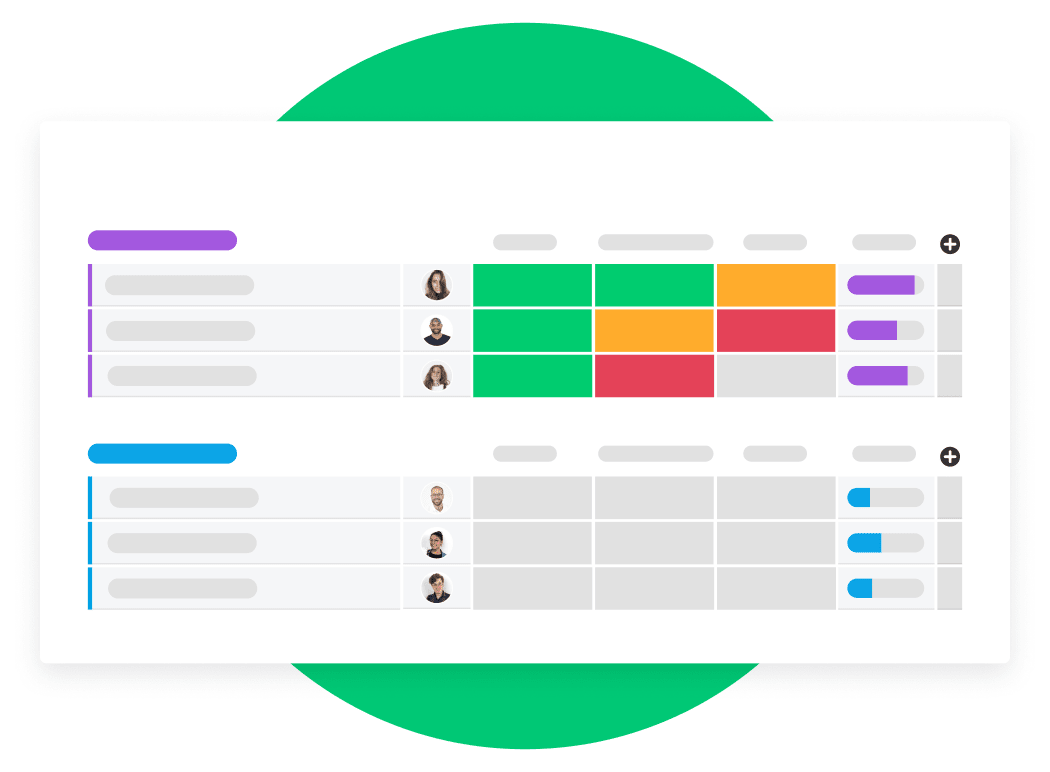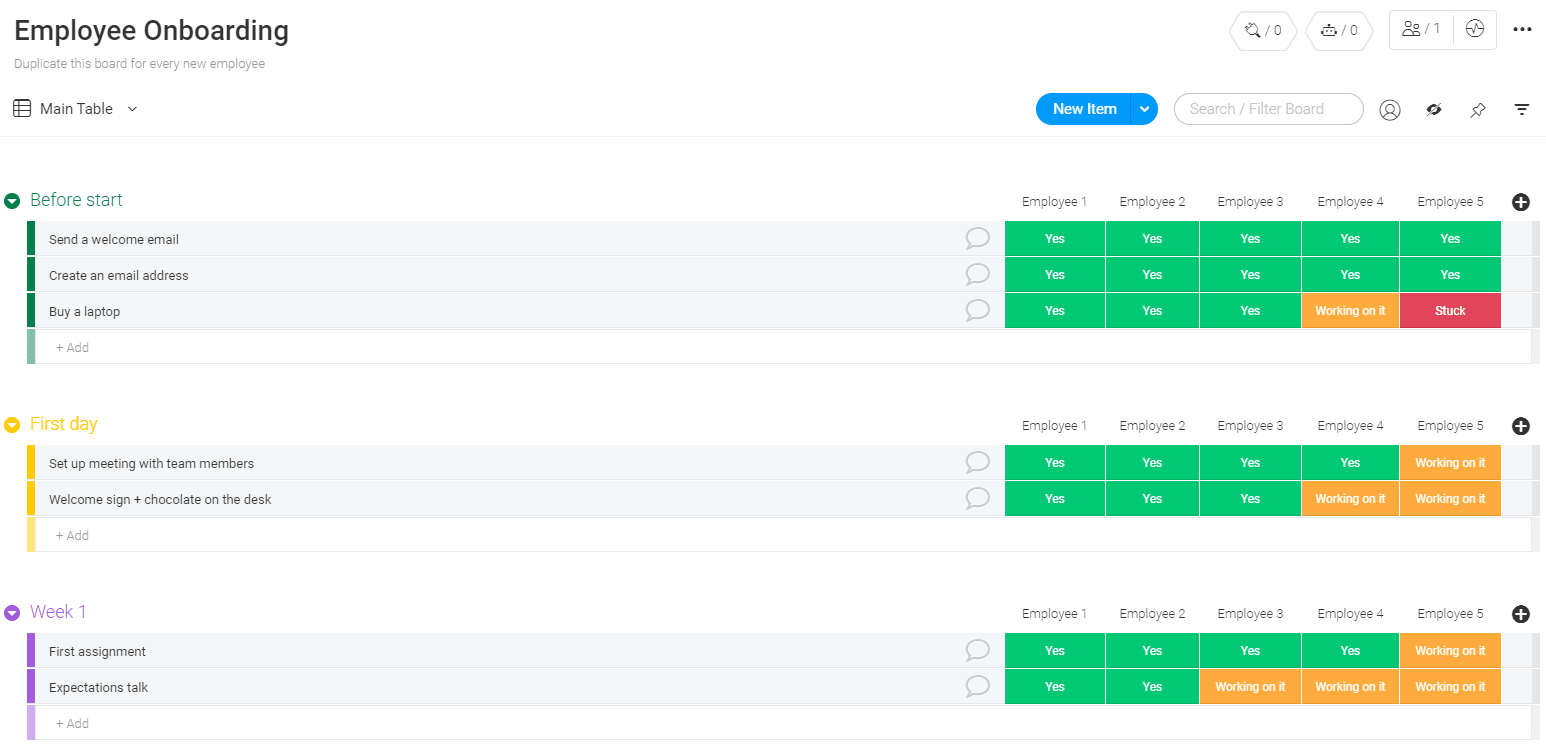 Make onboarding new employees a smooth and enjoyable experience for every new hire with the right template. Easily standardize the process so everyone has a similar onboarding experience to get them up-to-speed faster so they can get started earlier.
This customizable template adapts to your company's onboarding process even as your strategy evolves and improves. Easily add new elements or improve old ones within the same template.
What are the benefits of using this template?
Checklists:

Create checklists for each item so new employees know what they need to do.

Files:

Attach all onboarding materials to your template so employees have access to everything they need in one place.

Status updates:

Follow new employees' progress and see which tasks they're still working one, which ones are done, and which one they may be stuck on, needing assistance.
Use our Employee Onboarding Template now!
(and many other visual and intuitive templates)