Shopify and monday.com integration
Create a seamless link between your Shopify store and monday.com. Get a high-level view of your store in one place and automatically track your products, inventory and orders.
For orders
Manage your orders with ease
With the Shopify and monday.com integration, get notified when an order comes in and coordinate with your team to get your products shipped. Keep track of what needs to go to whom, and make sure it gets there on time.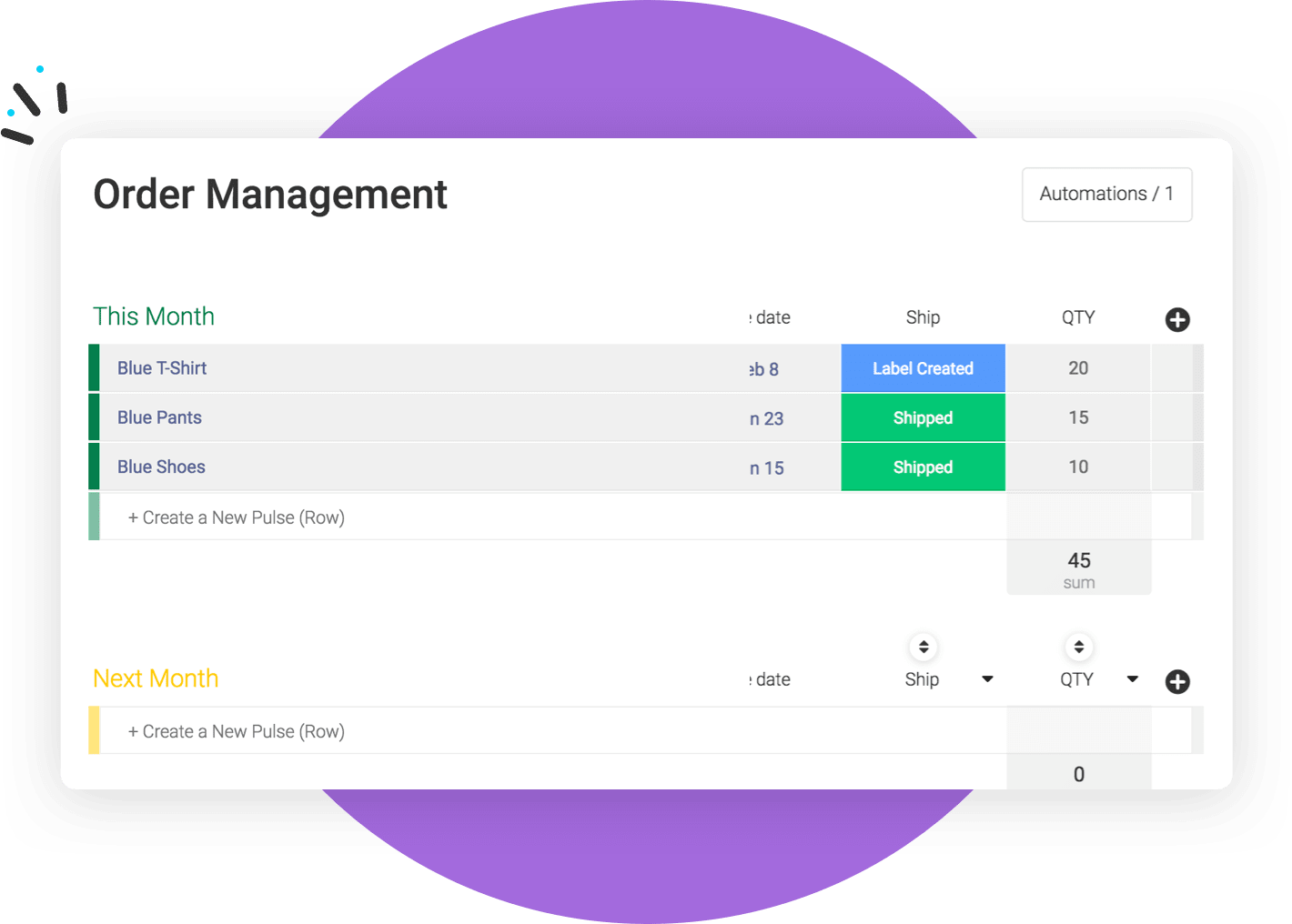 For inventory management
Create alerts for out of stock or low inventory
Track what's in your inventory, so you can keep selling without worrying about running out of stock. Get notified when a product is out of stock and coordinate with your vendors to replenish it as needed.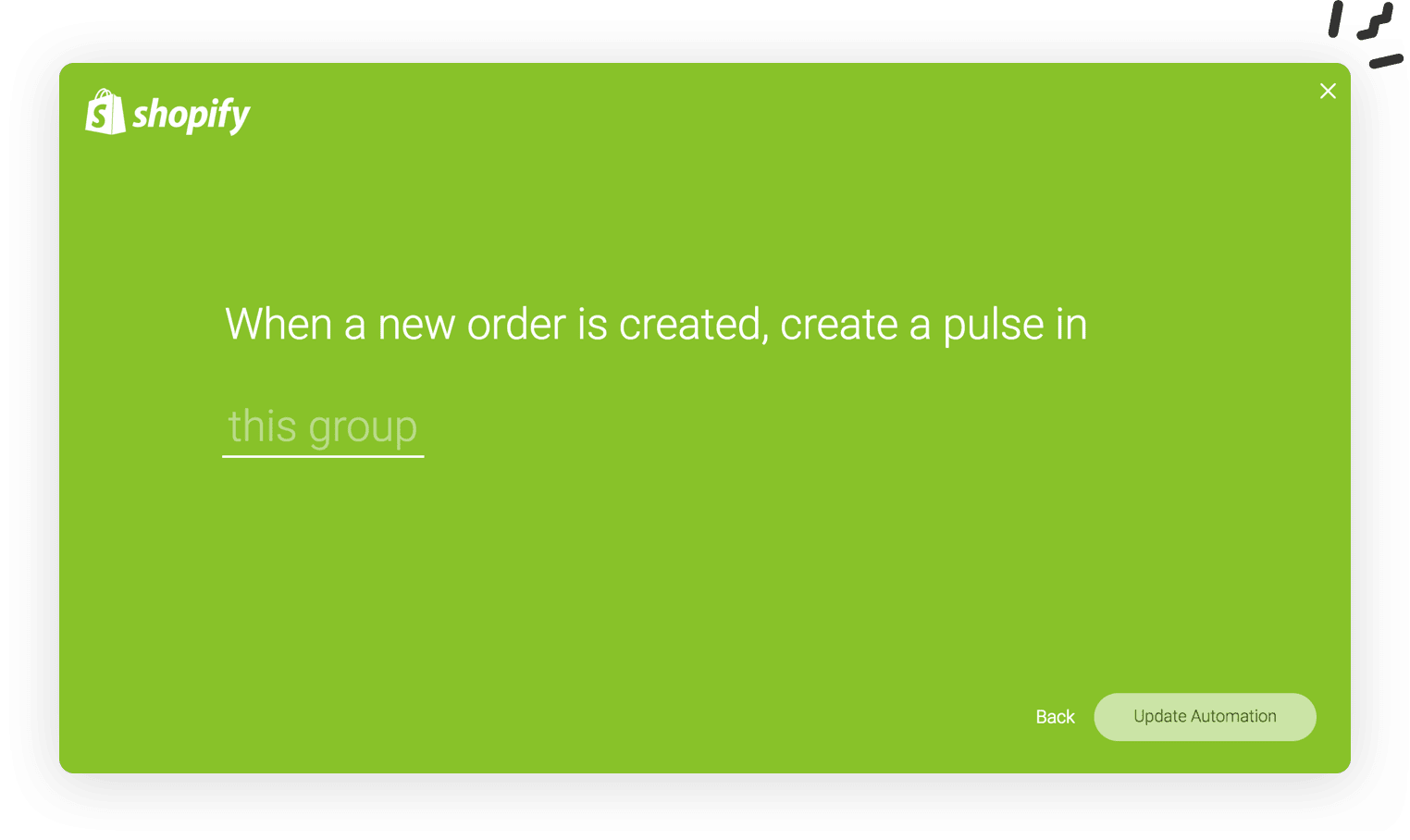 For fulfillment
Know exactly where your shipments stand
Maintain visibility on your products as they move through your shipment process, so you know exactly what your team needs to send your orders out on time and accurately.