Twilio and monday.com integration
Keep everyone on the same page by seamlessly sending SMS updates
to managers, freelancers and clients and anyone with a phone!
Connecting with Clients & Customers
A new way to connect with customers
Send SMS updates to your clients and customers to keep them updated on your progress. Let clients know when each phase of the work is complete! and Keep them in the loop and update customers when their orders produced, shipped and delivered!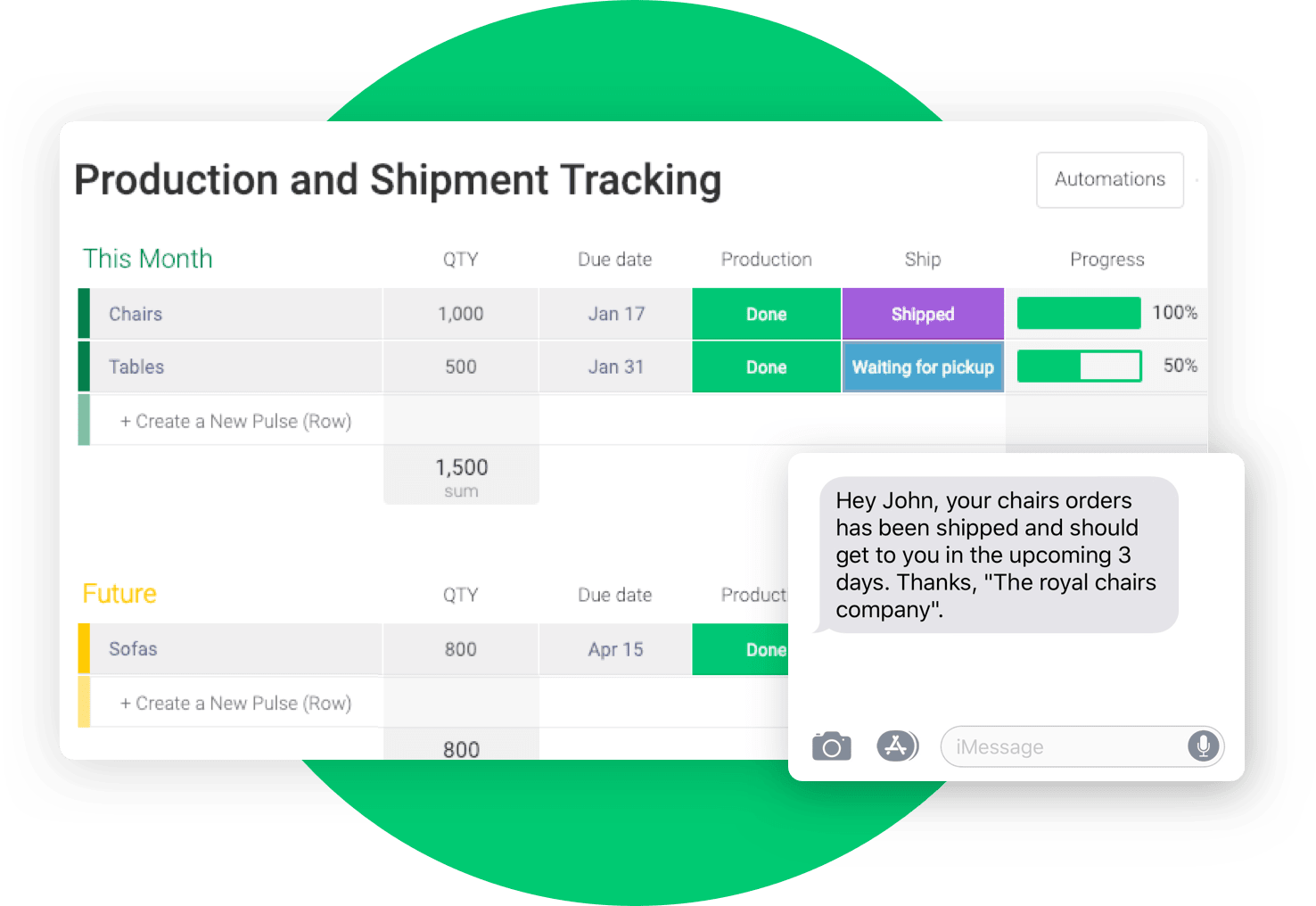 Working with Non-monday.com Users
Send SMS notifications right out monday.com
Choose your triggers, text and who to notify. Including team members and other stakeholders who are not on your monday.com account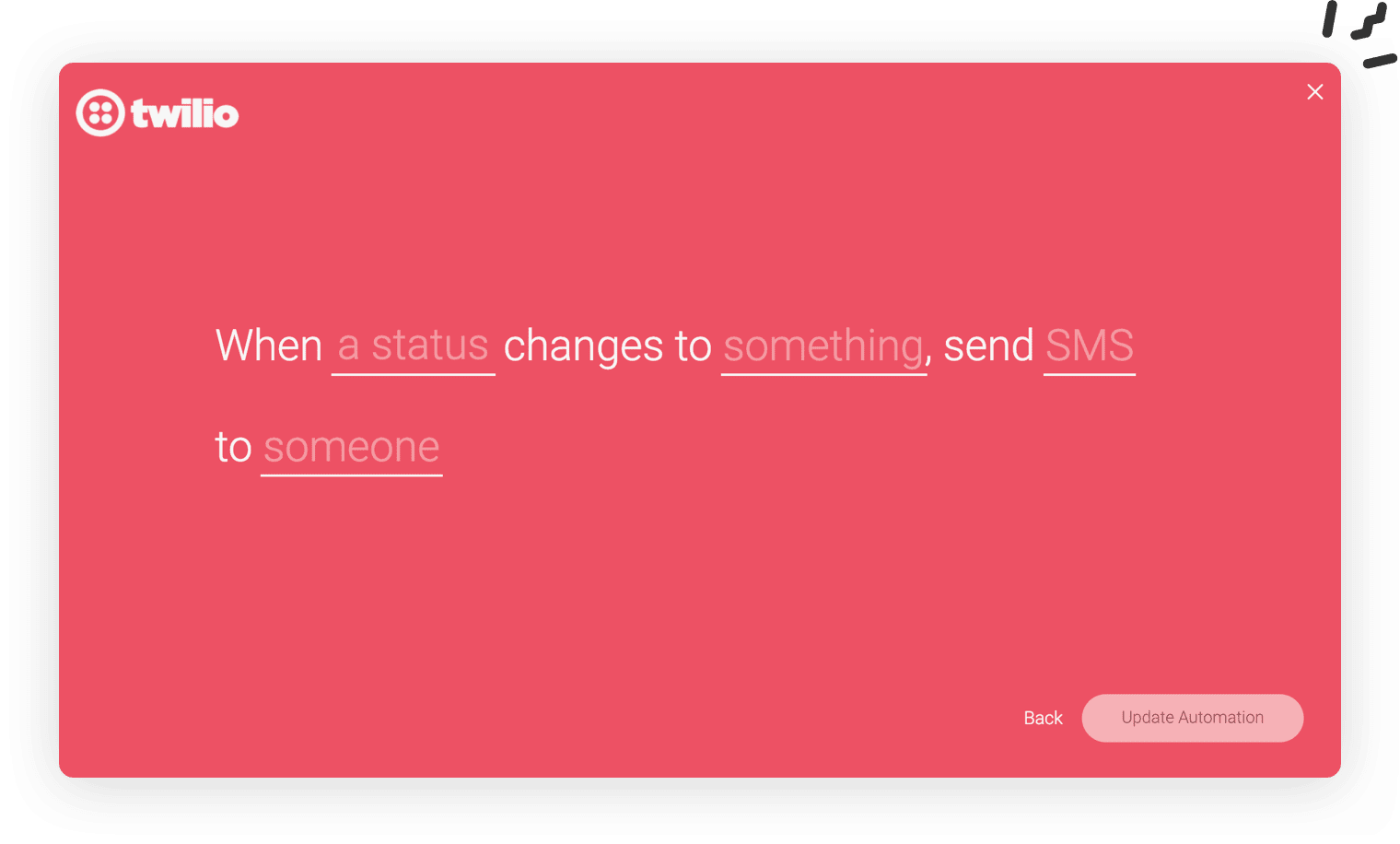 Managing Your Work
Stay on top of your deadlines
Meet deadlines with SMS notifications. Get notified when a deadline is approaching and a task is not completed - easy!