Clearbit and monday.com integration
Data enrichment to convert Leads, Companies and Candidates into prospects. Seamlessly pull the right data to understand customers and build demand.
For Sales teams
Using forms to generate leads and contacts into your monday.com account? Automatically pull in relevant lead, company, or candidate data based off the email address provided by the respondent.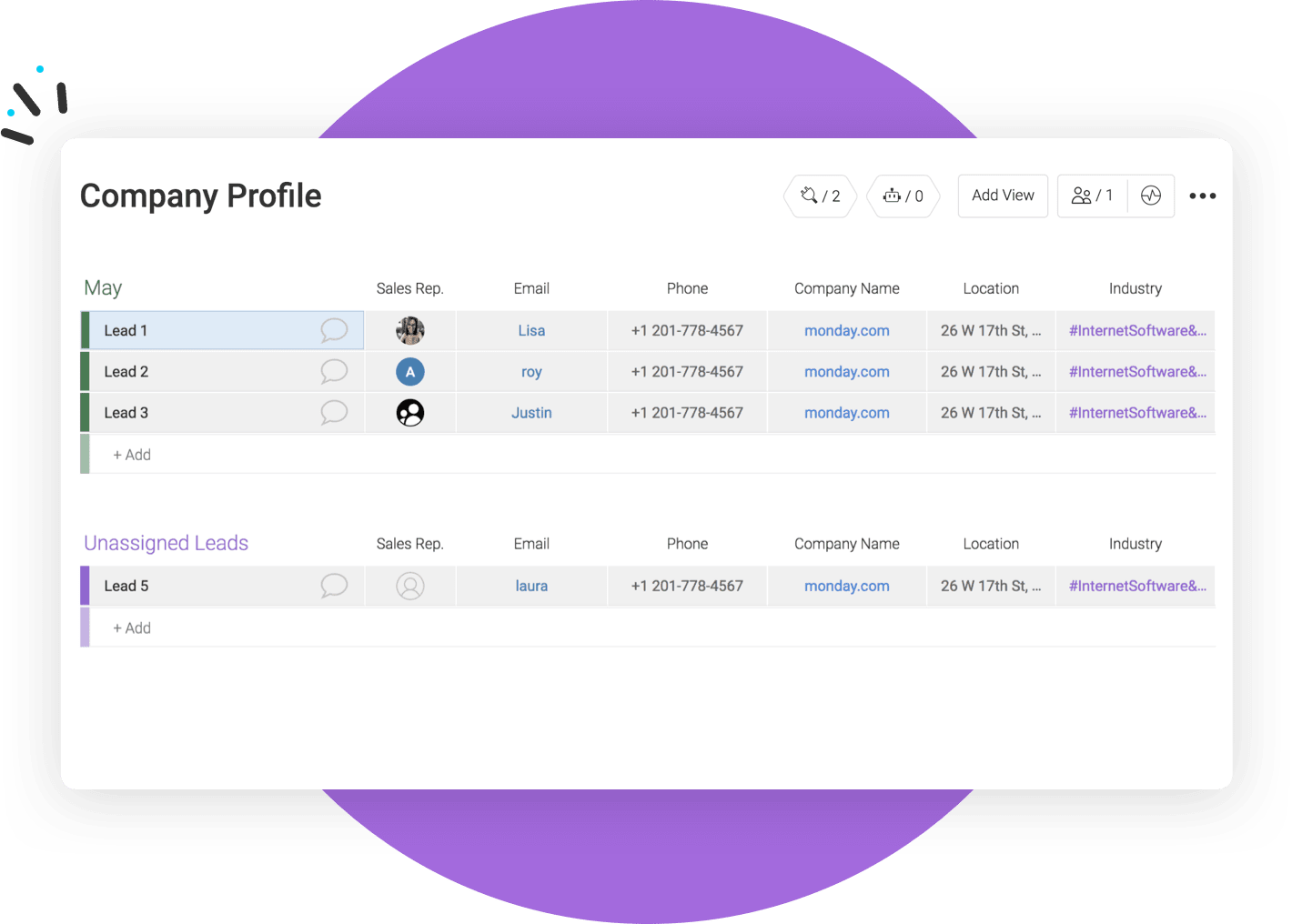 For database capabilities
Manage all prospect data in one place
monday.com with Clearbit seamlessly adds a level of visibility to prospect data. With the simplistic and customizable capabilities offered in monday.com, you can create your own database based on your relevant needs.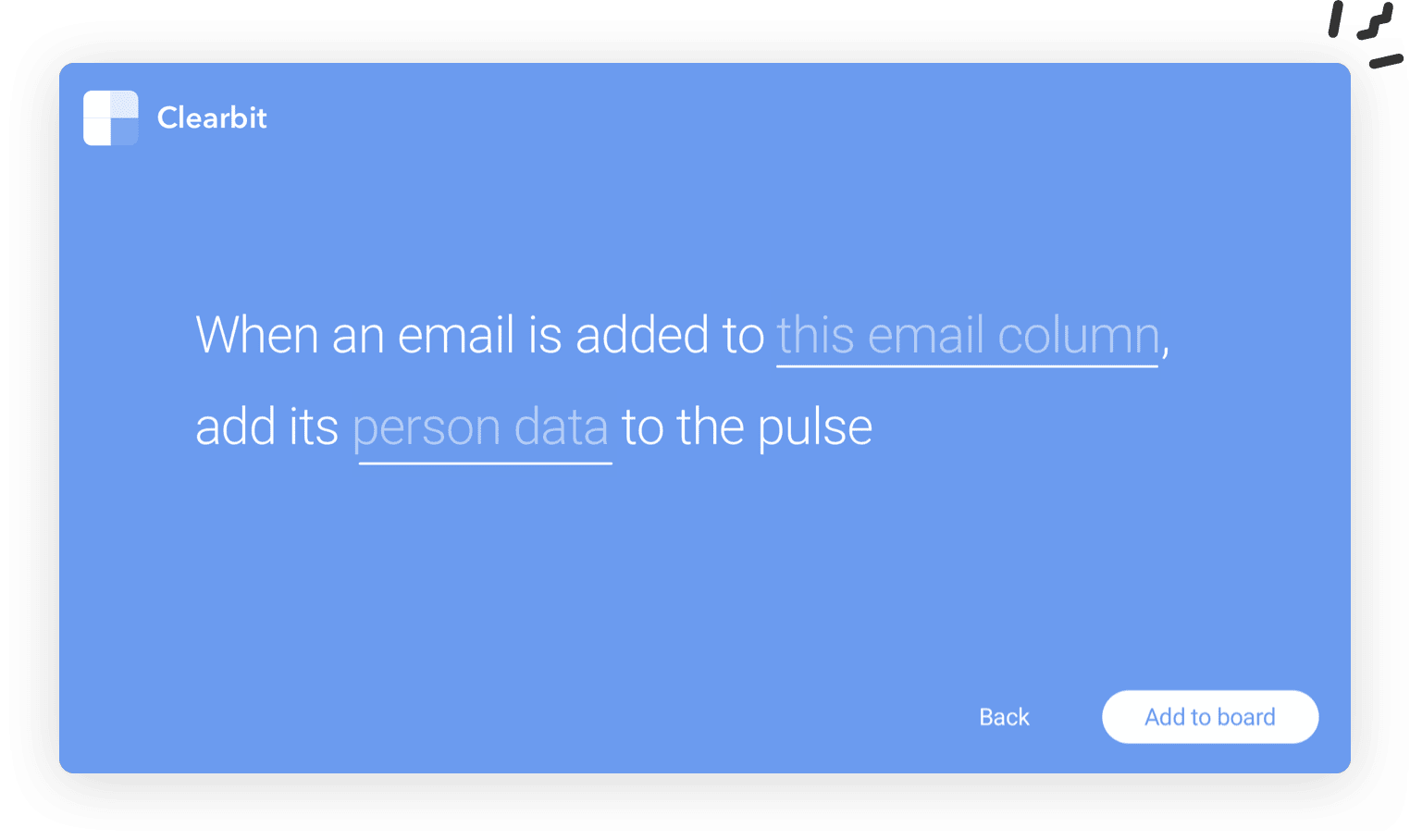 For Marketing teams
Having trouble segmenting and targeting accurately? With the Clearbit integration, automatically pull in the data you need into monday.com in seconds.