How
Kim Garst

rapidly scaled her profits, business, and remote team leveraging monday.com
Kim Garst is an online business and marketing strategist, and the Founder & CEO of KG Enterprises, LLC – a leading marketing, consulting, and training agency. She is also a Forbes Top 10 Women Social Media Influencer with 1.5 million followers across multiple social channels.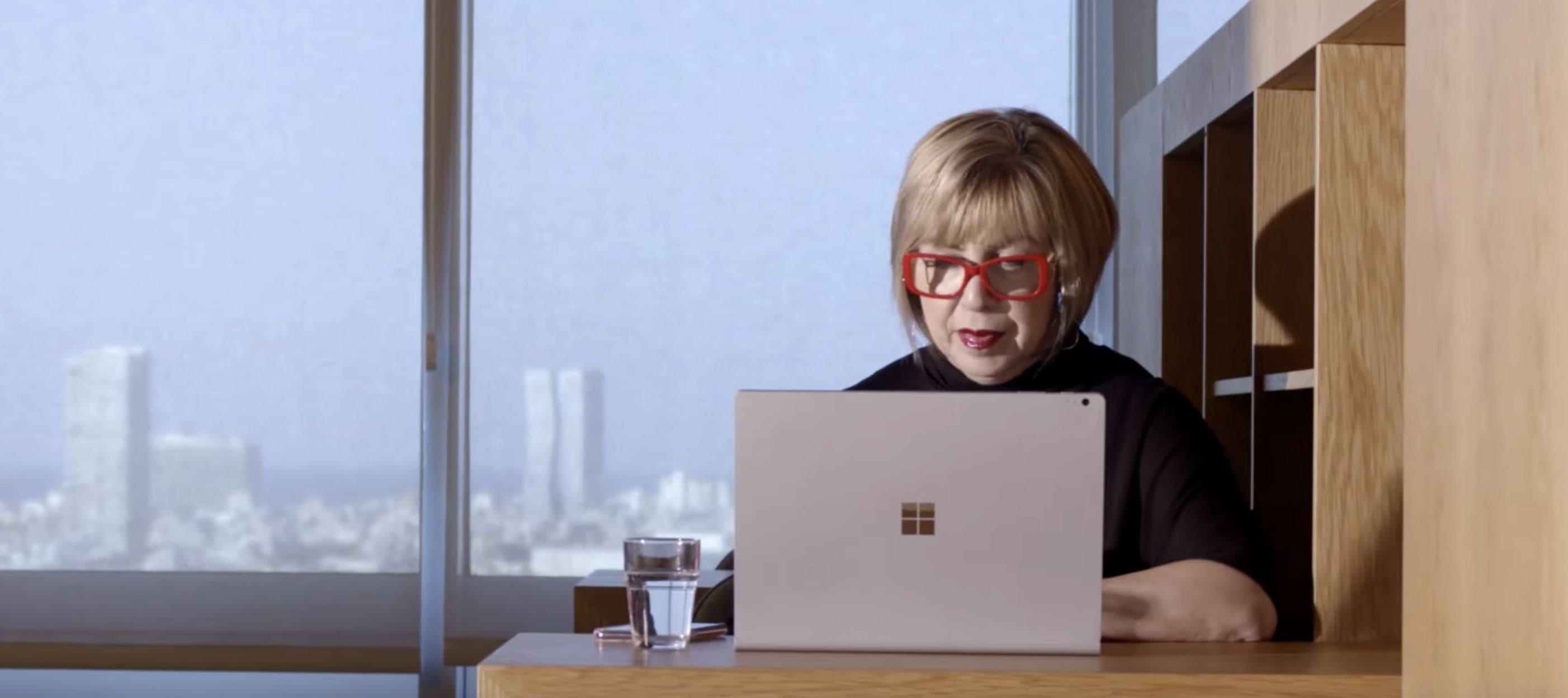 Kim built multiple, seven-figure businesses on her own without any systems or processes in place. When she founded KG Enterprises, she wanted to scale the business as she had done many times before but working without any support finally caught up with her.

She suddenly found herself too busy to dedicate 3-5 hours a week to her blog – one of the primary traffic sources for her business. So, she turned to the one person she knew she could trust to help her – her sister, Ronda Moore.

A short while later, Kim secured a huge new client that was going to require building a team beyond just the two of them. She believed having a globally distributed team was best for managing KG Enterprises' growing list of clients.

And given they were all going to work remotely, Ronda wanted a flexible platform that would allow them to build out the workflows and processes to suit their unique needs.
Ronda came across a monday.com free trial offer. And after a strong recommendation from a new team member shortly after, she decided to adopt the platform for KG Enterprises.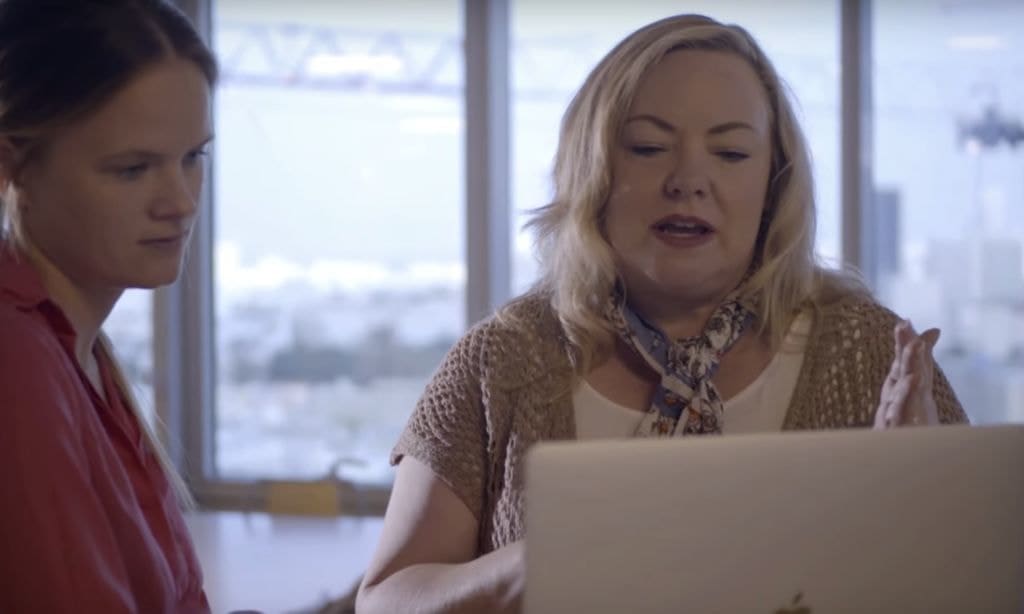 Rapidly scaling a globally distributed team with effortless collaboration
Ronda quickly saw value in using monday.com to manage their remote teams.

"When we started using monday.com for this big new client, our team grew something like 600% in four months. I can't even imagine how we would have been able to manage and grow a remote team without this platform," says Ronda.

With team members in the US, Canada, Australia, and the Philippines, monday.com makes it easy for them to communicate, collaborate, and coordinate across multiple time zones. And they're able to get work done faster and more efficiently.
"What our team manages to accomplish together working in different countries and time zones with monday.com is astonishing. The hand-off between the US and the Philippines is amazing. I wake up and look at the boards, and things are magically done."
Seamless workflows and processes perfect for remote teams
"When I was building multiple businesses in the online space, my biggest struggle was that I was always the bottleneck. I was doing the $10/hr work in addition to, and sometimes instead of, doing the work that could generate significant revenue," says Kim.

Now KG Enterprises uses monday.com boards to build systems and structure which helps them manage their remote teams and keep the core business processes moving.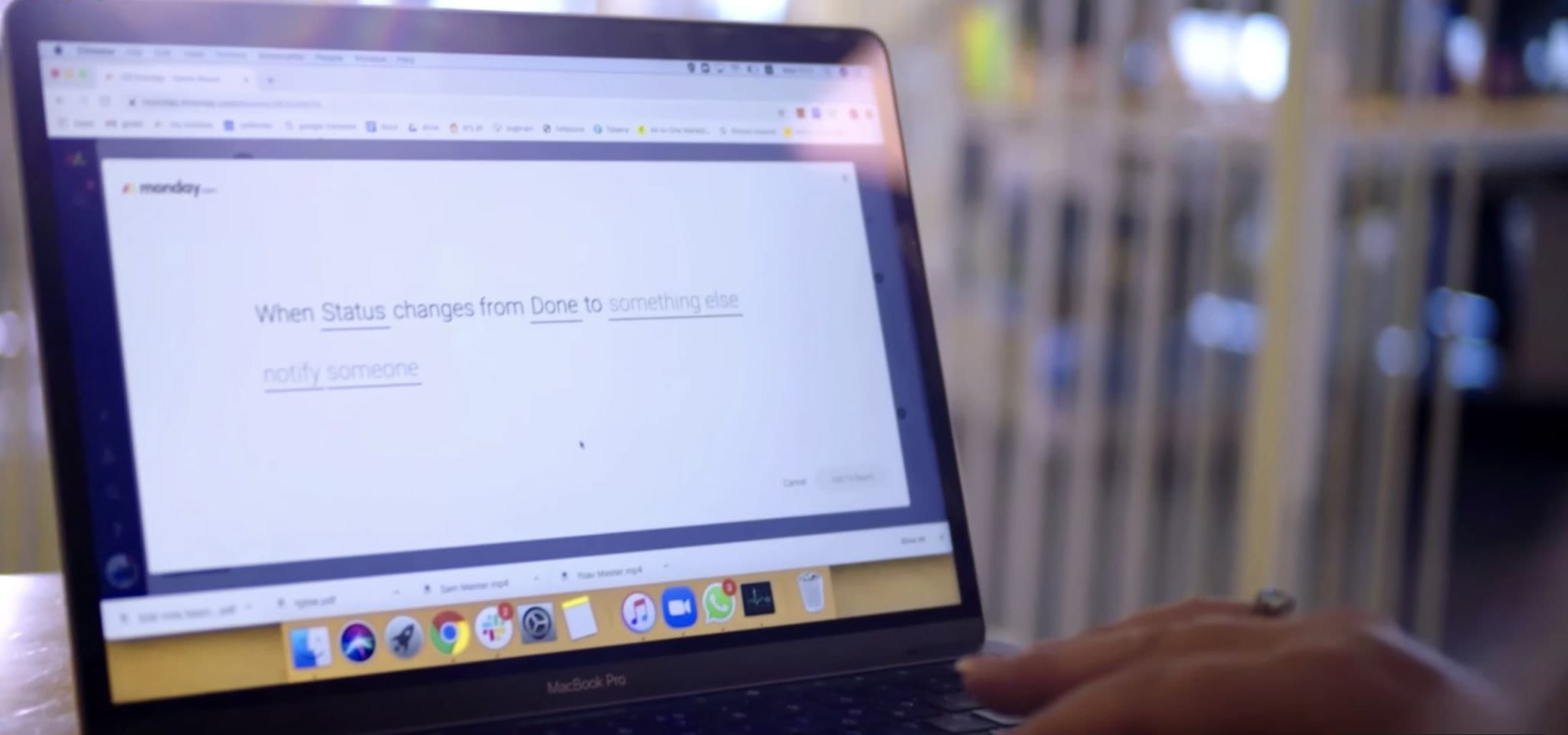 Whether it's hiring staff or building content for her blog, the team has a defined, repeatable process no matter where they are. With monday.com, Kim can now focus on scaling her business and profits.

Kim continues, "I used to run my blog and do all of the 100 different tasks for creating and amplifying it. Now the entire process is out of my head and onto organized boards that my team can manage wherever they are located."
Total visibility into all business processes with more time to focus on opportunities for collaboration
Kim is finally in a position where she's able to take a step back. She has full visibility into all aspects of her business and knows exactly where things stand at any given time.

If Kim wants to track hiring in any location, she can instantly see how far along candidates are in the process, how they rank on skill tests, who is hired, and so on. She also uses a high-level board to see her team's progress at a glance and give approvals.

Ronda says, "monday.com has opened the doors to a lot of collaborations that probably wouldn't have happened before because Kim didn't have the bandwidth to follow up with people. Kim's no longer in the weeds and she finally has the time to follow up on these opportunities."
Try monday.com for your team today