How
M Booth

increased deliverables by

49%

after adopting monday.com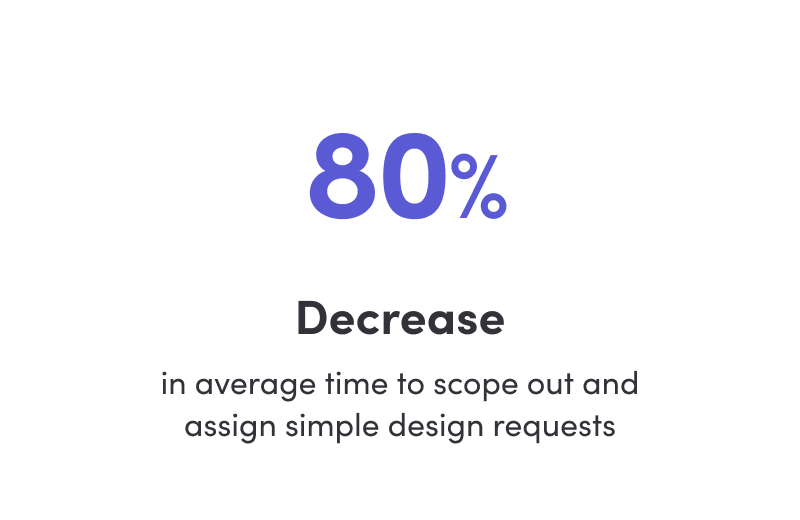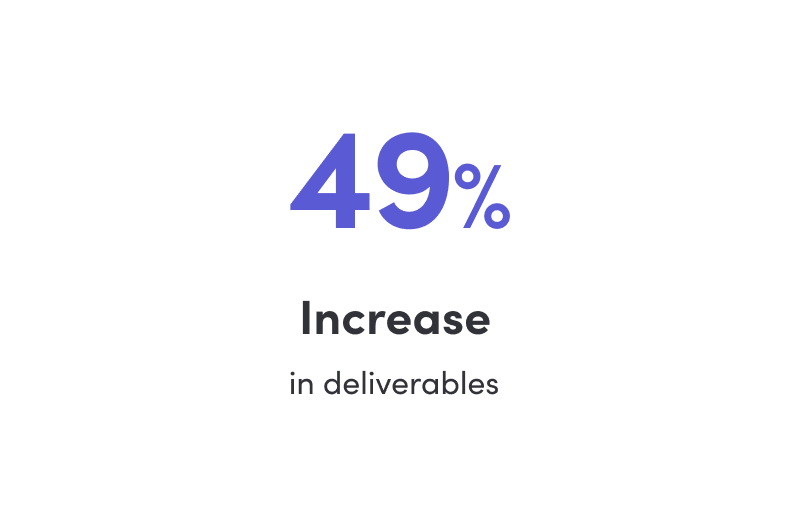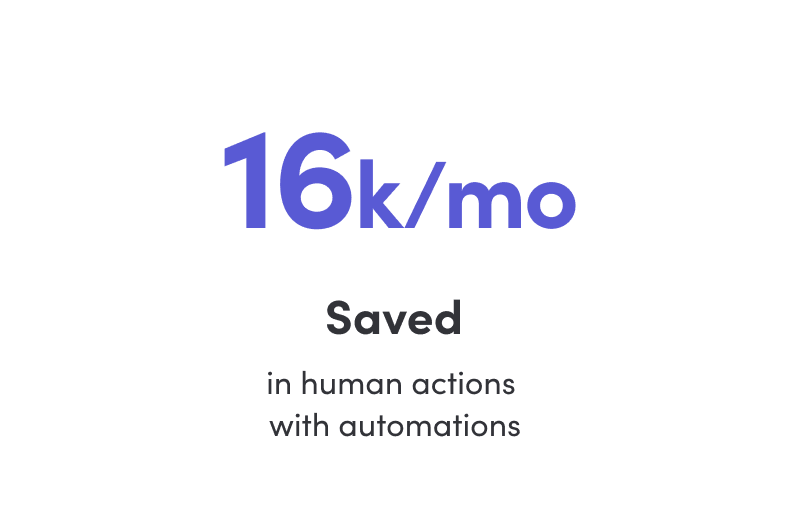 M Booth is an award-winning global digital communications agency. The agency has a presence in 32 markets around the world with an array of clients from corporate and consumer to food and lifestyle.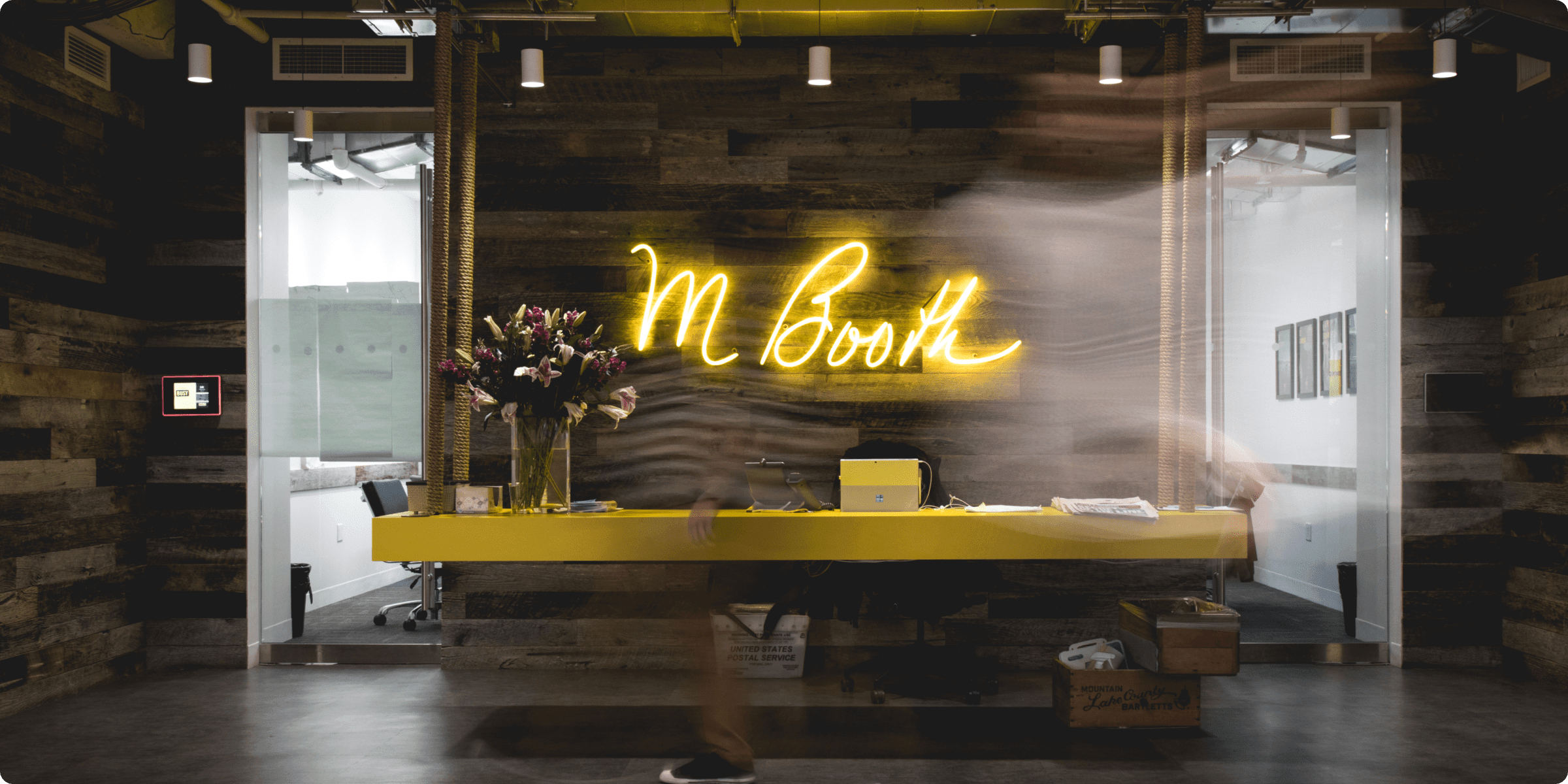 M Booth started off as a traditional PR agency and, in the last few years, has focused on growing the digital and creative services they offer. What was once two designers has grown into a 30-person creative department, including videographers, photographers, animators, copywriters, project managers, creative directors, art directors, and many more designers.

Both Ryan Quick, Project Management Director, and Kyle McEwen, Project Manager, work on the creative side as the go-betweens of the creative department and all the other departments that collaborate with them.
When Ryan first joined M Booth, his team was using Basecamp. As the initially small and tight team started to scale up into a full-sized department, it became increasingly difficult as a project manager to keep track of all the moving pieces of the growing number of projects.

"I had to go inside Basecamp, since that's where all the work was being submitted, and copy everything from there and paste it into a spreadsheet to be able to see everything in one place. Only then would I be able to divide up the work among the team. It was the most tedious of processes," says Ryan.

"There were so many errors that would come from copying and pasting because if I updated the spreadsheet and forgot to update in Basecamp then everything was no longer in sync. And that would be happening constantly," says Kyle.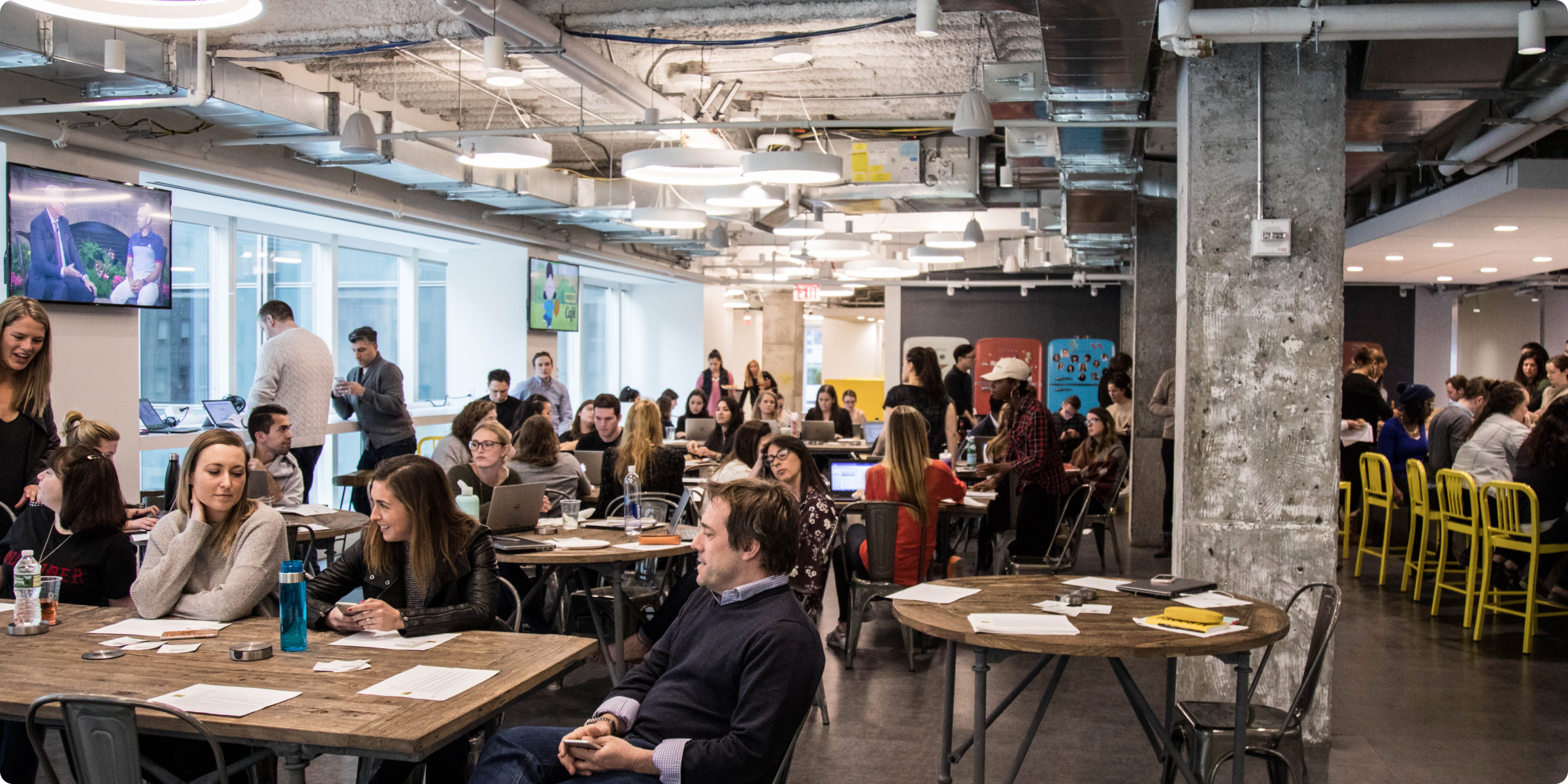 Why monday.com?
Soon after Kyle joined the team, Ryan started exploring alternative software options because there wasn't a way to gain a high-level overview of all their projects and understand who was working on what at a glance.

They looked into Trello, Asana, and a few other platforms and then found out that one of the project coordinators at the time had a contact at monday.com who recommended it.

Ryan and Kyle were immediately drawn to monday.com when they tested it out.

"One of the first things I noticed was that the interface was really visual and customizable. Kyle took the lead and made a presentation to the company's decision-makers on why they should adopt monday.com as their work OS. They immediately understood what we saw in the platform, and gave us the green light," says Ryan.
Streamlining design requests
The design team receives 400 to 500 requests of all sizes each month, from over 30 digital strategists across the agency. On occasion, they also receive design requests from the PR side for invitations and brochures.

"We have about 20 Google clients and Basecamp was really fragmented so there was no way we could see all the requests from our Google clients together in one place," says Kyle.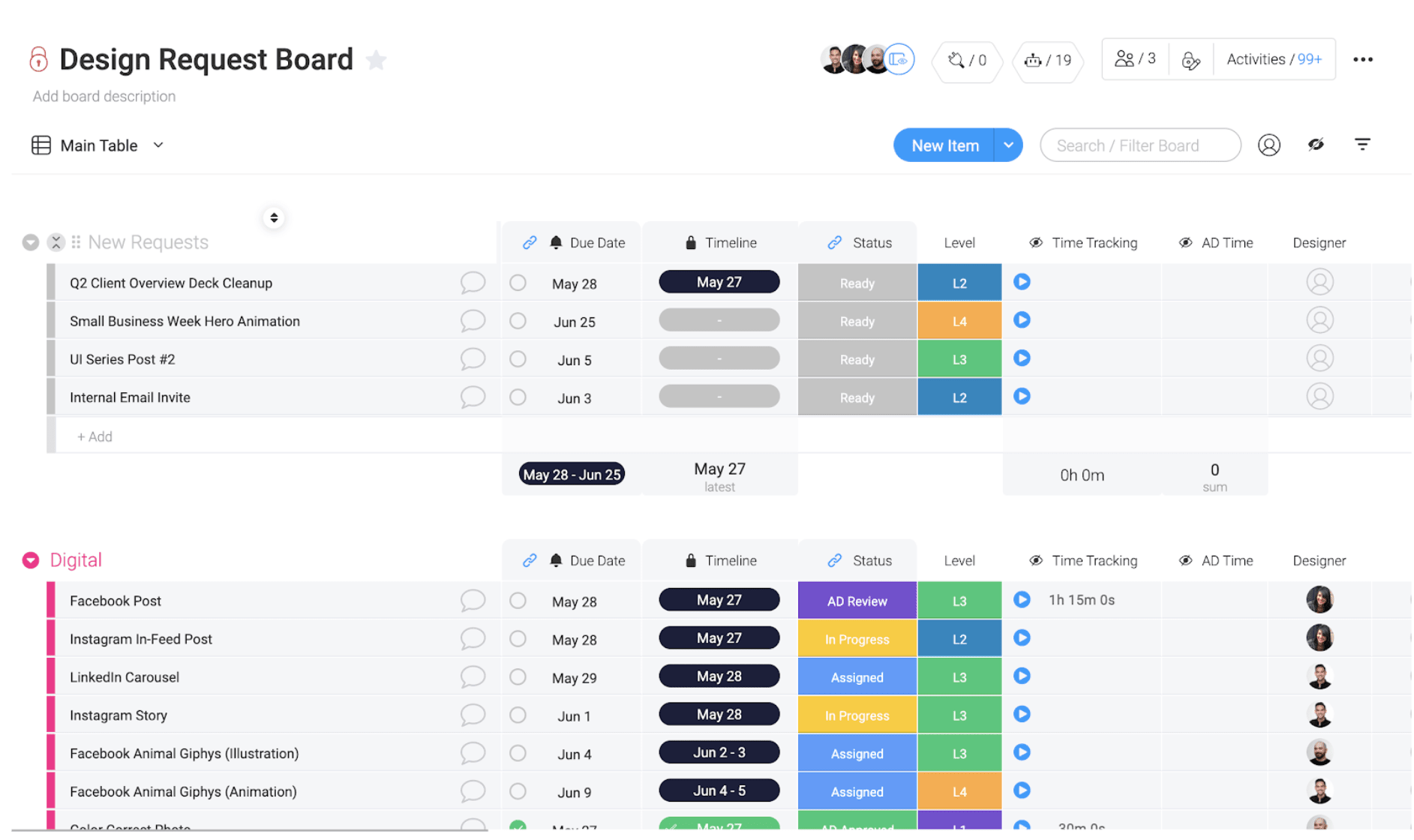 To streamline this process, Kyle created a master process to collect all the requests in one place so he could easily see at a glance all the requests, along with the clients, and the strategists that submit them.

Project managers can now effortlessly assign the right designer and track the progress of the request from order right through to delivery.
Maximizing productivity while avoiding burnout
Kyle created a point system to estimate the overall effort that's required to complete each action item within a project. He now has that point system reflected in a dashboard to better visualize the capacity of the designers working on his accounts, and offers the same visibility to other parts of the agency.

"We can do about 270 points a week. And so when people ask if we have the capacity to take something on, I can see without having to get into the details if we have the bandwidth or not so we avoid burning out our designers. We also use this data to make a case for when we need to hire more designers," says Kyle.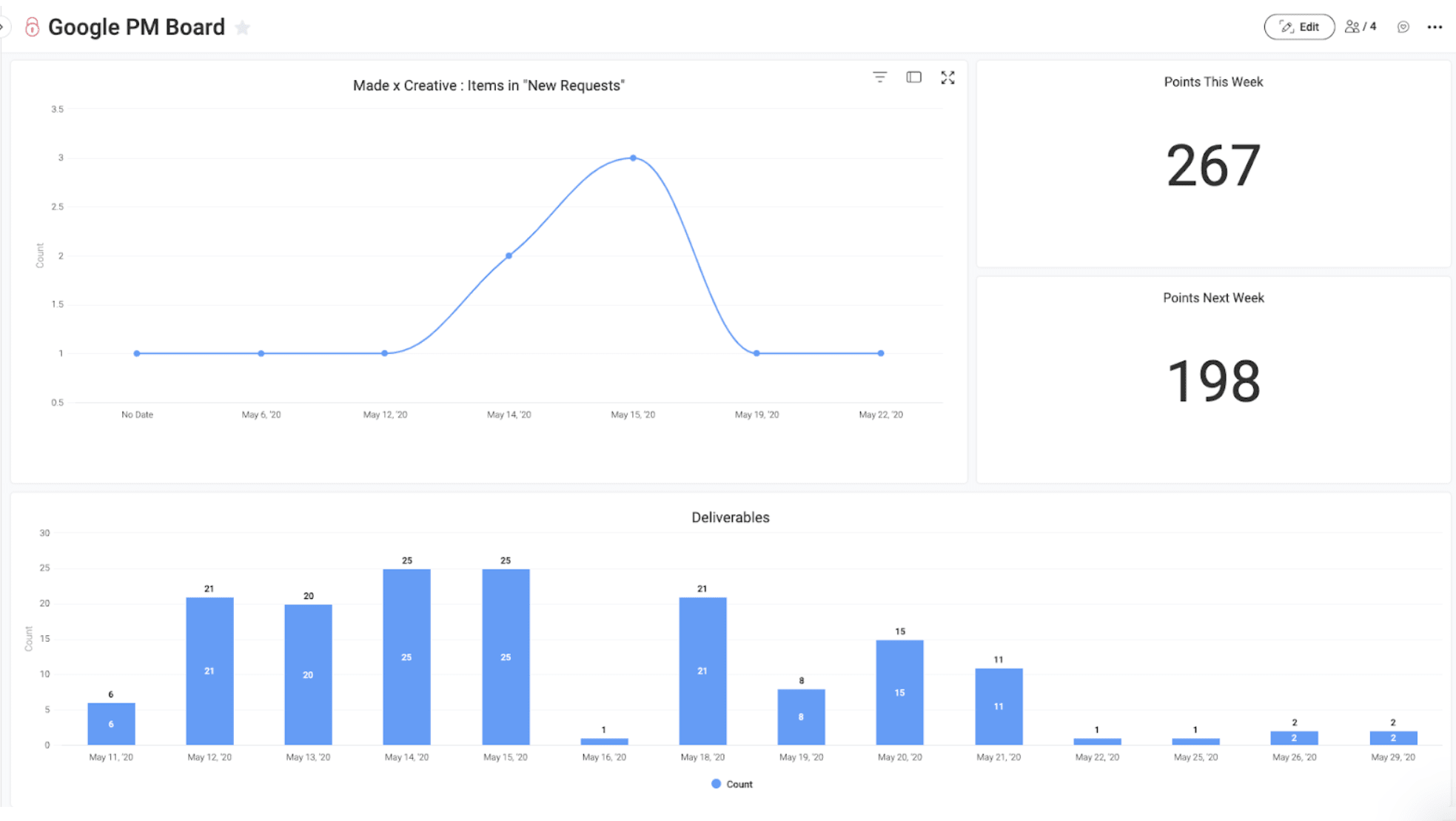 Kyle and Ryan also use the Workload feature when requests come in ad hoc and their designers are at capacity to see if anyone of their teams can possibly still take it on instead.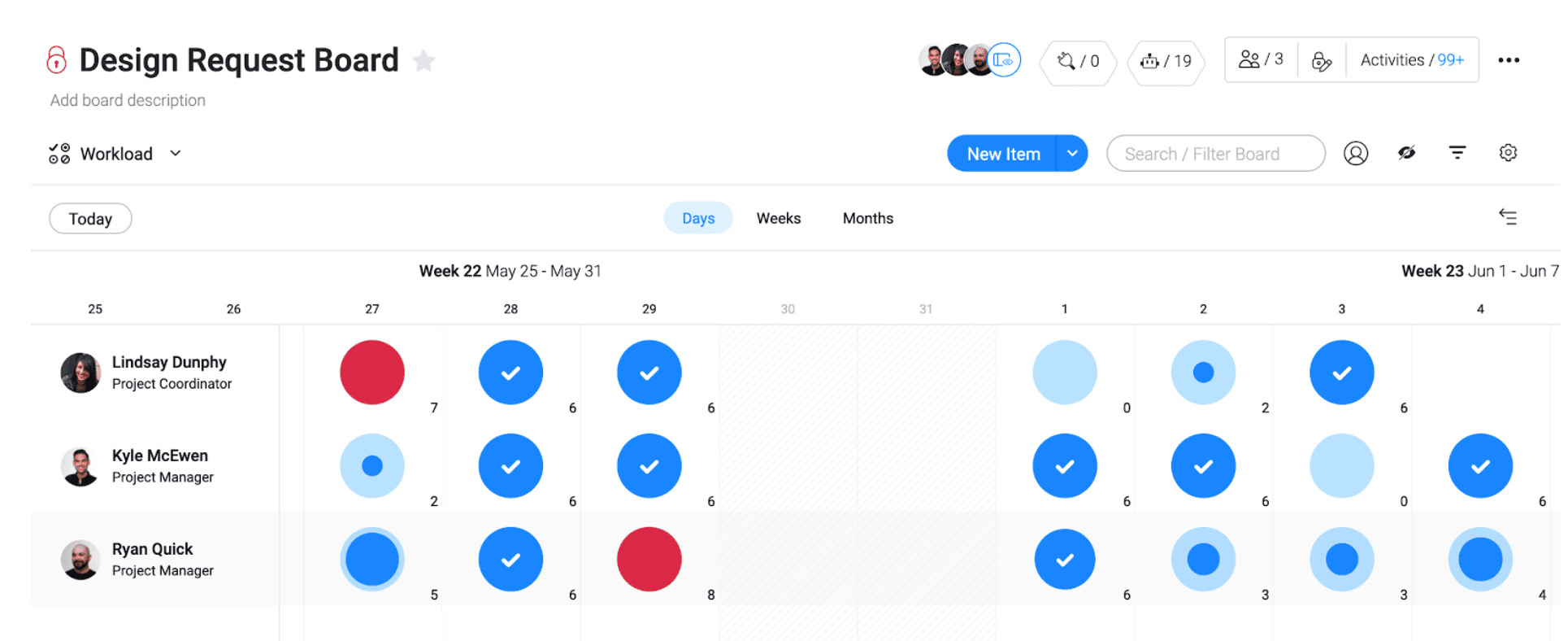 Automating manual, recurring tasks
"We used to spend a lot of time sending messages to the strategy team to tell them when something was done. And we do hundreds of things a week so there was a lot of manual work involved in just letting them know when even the smallest tasks were done. It made us feel more like secretaries and less like project managers," says Kyle.

Now, using automations in monday.com, they can focus on the project management work that requires their talents and expertise.
Accurately estimating costs
Before monday.com, the project managers would "guesstimate" the amount of time it would take to complete the various stages of a project and predict the cost accordingly. Now, using time tracking directly on a monday.com board, they can accurately and effectively predict how much a project is going to cost.

"We're getting better and better at estimating time and cost for projects because we can look back at the time tracking data on similar projects down to the subitem level and then generate an estimate based on that data," says Kyle.
Turning estimate line items into actions
"I moved our estimates over to monday.com and started to list each step as subitems because it's like line items of an invoice but comes with so much more. I've also added an automation that when something gets approved it automatically creates an item in the designer request board so the designers know to get started. It's also been really handy for conversations on various line items before we execute on them," says Kyle.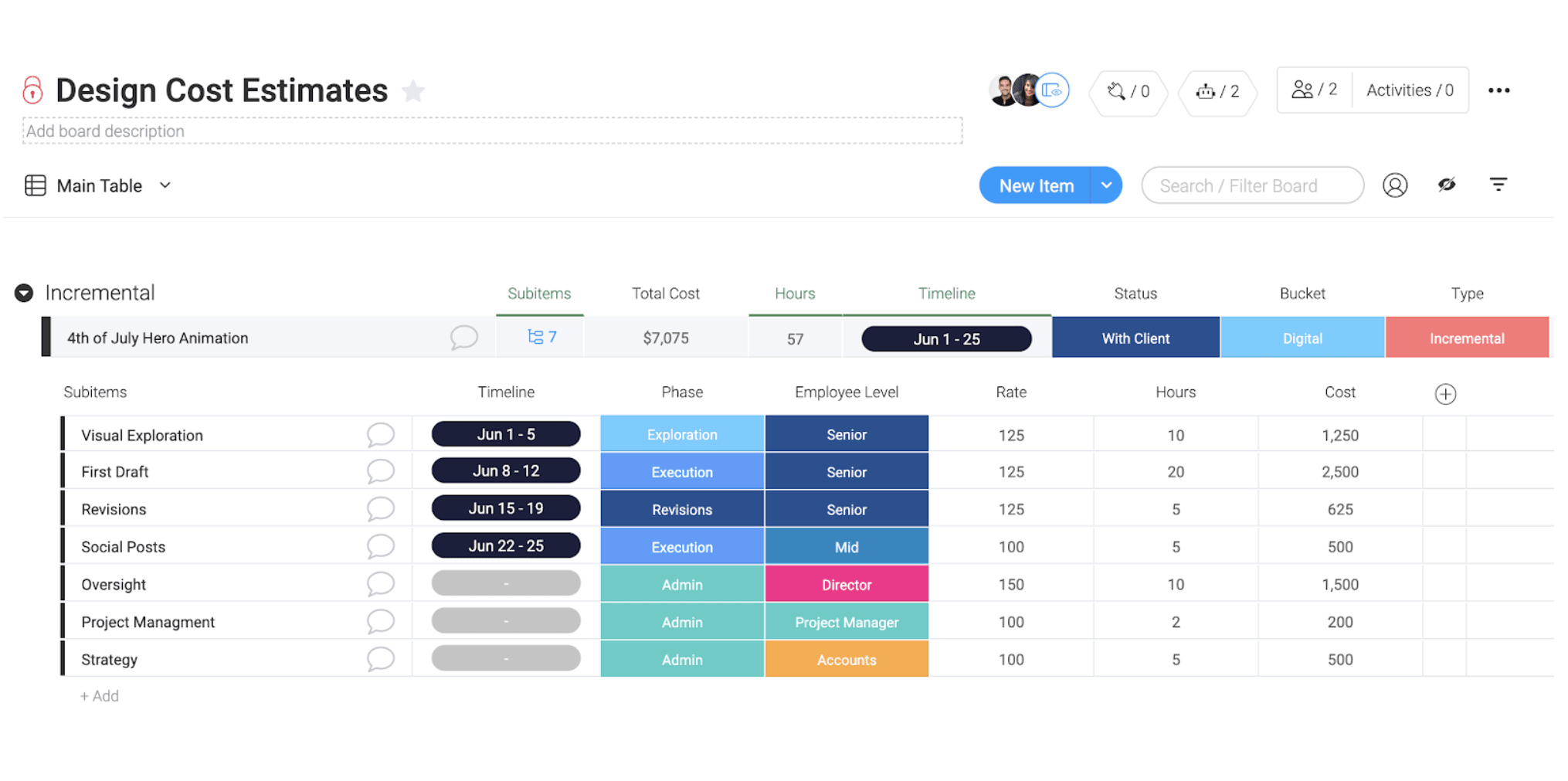 "Now, everyone has more time to exercise their talents; to be better designers, to be better PMs, to be better account managers, and to be a better team as a whole."
Kyle McEwen
Project Manager, M Booth
Contact sales
Our consultants will advise you on the best solutions for your needs