Many of us want to be more effective at work, but what's less straightforward is how we do that.
Turning to a streamlined development process like Scrum documents can help define steps of reaching that effectivity goal. Agile project management mentions that their approach to documentation values "​​working software over comprehensive documentation."
In this article, we'll break down the proper Scrum documentation strategy, share some best practices, and show you what to look for in a Scrum documentation platform.
What are Scrum documents?
Before we dive too deep into the Scrum documentation process, let's clearly define what we mean when we talk about Scrum.
Scrum is an Agile approach to project management that involves valuing some project components over others. The Scrum process acknowledges certain trade-offs exist in a given project, and not everything can or should be completed to its fullest potential.
The documentation efforts in Scrum emphasize individuals over tools and processes and focusing on creating tangible results or products versus comprehensive documentation.
In essence, Scrum documents are about creating tangible value and cutting out the admin work and noise that traditional project management approaches can fall victim to.
Some common Scrum documents include user guides, installation notes, release notes, troubleshooting documentation, FAQs, and so on.
Agile documentation supports the end-user. It's all about making them see the value of what you create, which can increase their loyalty and improve your bottom line. Below is an example of a Scrum document that emphases value for the user.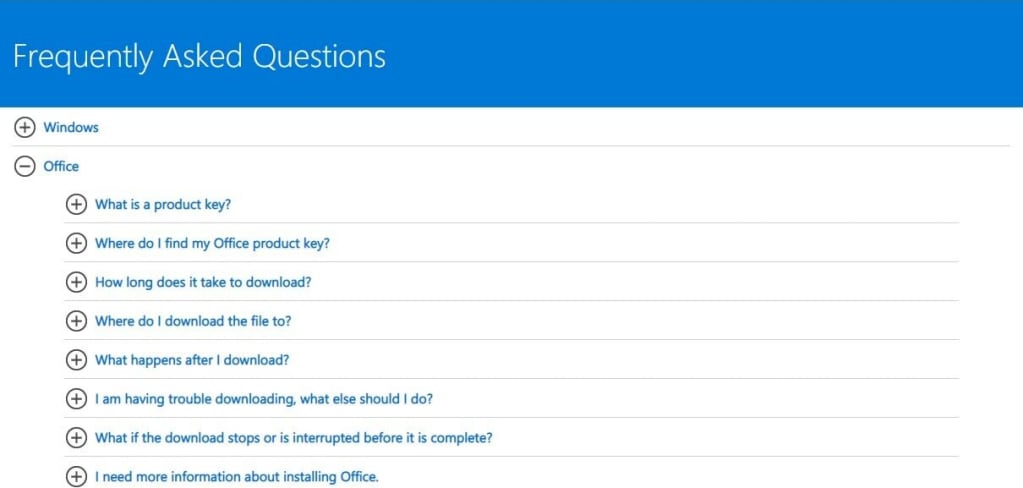 (Source)
Why is documenting your Scrum projects important?
In Scrum, the actions you take to develop your product should always keep the customer's interest at heart.
The same concepts also apply to documentation which can often be a time-consuming task. Just like you don't want to spend time creating a deliverable that doesn't help the customer, the same is true for documentation.
Many times, Scrum processes won't mention documentation. It's all about taking prioritized action, creating something of value, and repeating the process.
But, slowing down to ensure the end-user understands the end product through content or documentation is a critical step that shouldn't be taken lightly. After all, if customers don't understand what they will gain from your product, they won't use it.
4 best practices for documenting your project
The Scrum methodology for creating the right documentation follows a handful of best practices that might be helpful when you create your own documents. Check out a few tips below:
1. Create "just enough" documentation
Documentation should be just-in-time or late in the process.
Complete Scrum documentation when you have to and relatively close to the release date, as you may need to change documents as iterations evolve.
Documenting late means you're only documenting the final product.
2. Focus on simplicity
A technical document that's over 25 pages is a big ask for an end-user to read, let alone comprehend.
With Agile documentation, focus on something more streamlined.
Have your Agile team create a 3-page document with useful content in bullet point format. The latter is much easier to read, and since it's concise, you can ensure it's high-quality and less prone to errors.
3. Eliminate documentation wherever possible
Before starting the documentation process, consider whether it's a necessity. 
You can ask yourself the following questions to ensure the documentation will benefit the user:
Who is the target audience of the documentation?
What exactly is it needed for?
How will the target audience use it?
How much will it cost to produce it?
The more detailed your answers, the better you'll feel about committing to document creation.
4. Use technology to your advantage
Traditional documentation often means text docs and spreadsheets, but you can get creative with graphics and video content that provide greater context to the end-user and require less effort to produce or consume. Some Scum documentation mangement platforms will allow you to document the process, but may lack real-time features. Using a Work OS, such as monday.com allows you to organize, write, and share documents in real-time. 
On a centralized platform like monday.com Work OS, you can also house your Scrum product backlog, all your files, and the technical and creative notes that'll help create your Scrum documents.
What to look for when using technology for your Scrum documents
The Scrum methodology is simple, but it's about evolving to be more efficient so you can serve the end-user. If your processes aren't up to date, it could slow down your team. A powerful platform that allows you to build and customize any workflow ensures you're always following up-to-date processes. 
With that in mind, here are five essentials to look for when searching for a Scrum documentation management platform:
1. Collaboration
Scrum project management means focusing on collaboration, which is why Scrum meetings are so essential to the process. This is a time for team members to synchronize and ensure they're working on the right things and helping each other when they get stuck.
Using monday.com, Scrum team members are able to connect on various Scrum boards that streamline team communication. You can tag people to get updates in real-time or see if a task is stalled and requires someone to lend a hand.
You also have built-in integrations for chat applications and video conferencing that level up your team collaboration so you can work on creating Scrum documents anywhere in the world.
2. Connectivity
In order to create Scrum documentation that is reflective of the work your team has accomplished and up-to-date, it's important that the platform you work in and the platform you create your documentation are connected. 
Unlike traditional docs, monday workdocs are an integral part of your team's larger Work OS. That means that on the same platform you plan sprints, update product releases, and manage your team's workload, you can also draft Scrum documentation. Having all of your team's work in one unified platform cuts down the noise of trying to balance multiple work tools, but it also ensures that the data you're working from is always up-to-date. 
Workdocs enable anyone on your team to embed boards, dashboards, or any live element from your Work OS directly into a workdoc. This leaves no room for overlooked updates or outdated data — all of your team's most crucial workflows exist in one place. 
3. Automation
Scrum is all about remaining self-organized and continuously improving. One such way to improve is by harnessing the power of automation.
For instance, in monday.com, automation recipes make it possible to take manual work off your plate simply by creating the right recipe.
The recipe combinations are infinite and can cut down on the need for meetings, emailing status updates, and much more.
For Scrum documentation specifically, you can automatically notify the marketing and design team when a user guide is complete so they can add beautiful graphics to enhance its quality.
You can also assign a checklist of questions to each Scrum documentation task to ensure it's a worthwhile investment of time for your team.
4. Integrations
Integrations streamline the flow of information between multiple software applications.
monday.com supports dozens of software integrations ranging from CRM and marketing tools to software development and project management.
Ultimately, it means all the tools you use to bring value to the end consumer are connected. Especially considering monday.com integrates with Zapier, which connects you to an additional 3,000+ apps.
When it comes to the documentation effort of your team, the right integration is invaluable. Integrating with services like Adobe's Creative Cloud means the documents your designers create automatically sync with the content your software team is creating in monday workdocs. 
You also get the power of monday.com's apps marketplace, which has a seemingly endless supply of special views, widgets, integrations, and templates that'll help streamline your Scrum documentation efforts.
5. Customizable workflows
Arguably the most important feature to look for in a Scrum documentation management platform is flexibility. Can it fit into your workflow?
With monday.com, you have dozens of options. It has 30+ customizable column types to customize your workflow and integrate document creation into. That means you get to design the perfect workflow and layer in your documentation effortlessly.
monday.com can take documentation to new heights
monday.com is far more than just a Scrum documentation tool, it's a complete Work OS that'll transform the way your Scrum project teams do their work.
Each of the Scrum roles will have access to your Scrum boards and reap the benefits of:
200+ templates that streamline project management.
8+ data visualizations that bend your data into useful visuals.
Robust security, including 2FA and SSO, so your Scrum documents are protected at all times.
Limited board and workdoc permissions to ensure security and corresponding Scrum documentation where needed.
Customizable dashboards so everyone is always on the same page.
On monday.com, you can streamline Agile documentation and ensure all stakeholders are in the loop at all times.
Master Scrum documents today by using the right tools
The key to mastering Scrum documentation truly lies in leveraging the right tools, following best practices, and making sure the documentation is actually useful to the end-user.
In this article, we've given you the tools to really get ahead on the final 2 points. Want to level up by also leveraging the right software? See for yourself why over 152K customers use monday.com.
To get started, check out our Scrum Planning template to see it in action.