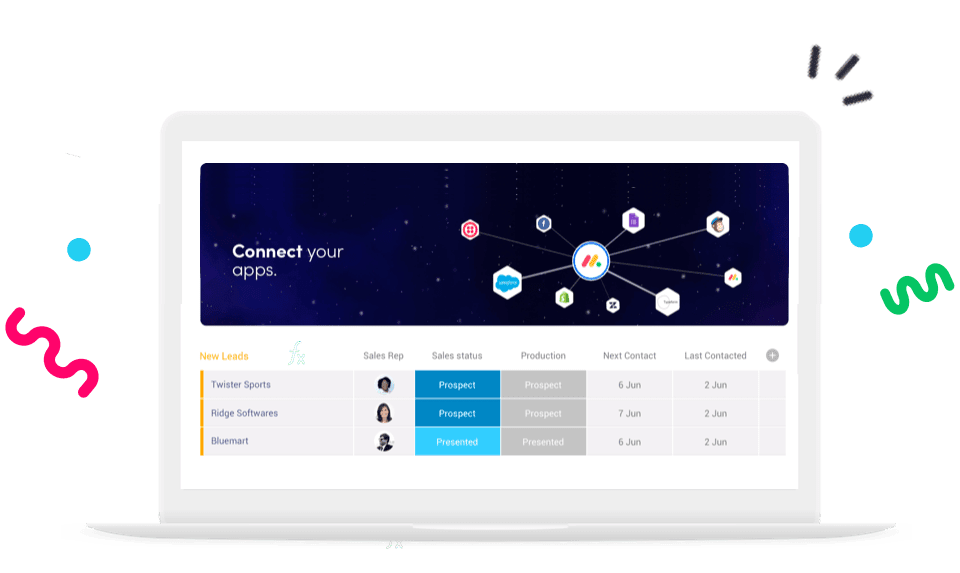 2019 — 

a pivotal year for monday.com and teamwork around the world



Since the beginning, Eran Zinman, my co-founder, and I, wanted to change how teams work together. We've been there, managing teams of all kinds and always feeling that something could be better, that the tools we use can actually help but never do. We still need meetings, emails and calls just to sync. How do we get people excited? How do we get them motivated? What's the best version of our team and how do we get there?

In 2019, monday.com's team has 170 people with the same mission we started out with —  to empower teams to reach their full potential . That means that each person in a team is pushing towards a common goal. No fights, no finger pointing, no dropped balls — in the best teams, people are happy — they feel they make an impact and they get constructive feedback from their environment.

A Good Product Can Solve Anything
At monday.com, we have a very strong conviction in the ability of good software to be transformative. A good product can change how you think — what you do — how you act. We set the bar really high from day one. We wanted anyone to be able to use monday.com and be the master of their team's destiny — that they will have in their hands all the good, tried and tested practices of management and leadership packed into the product.
"Transparency, Time Management, Cadence, Self Reflection, Ownership and Sense of Control are at the core of great teamwork. We strive to reflect that in all aspects of monday.com."
Where are we taking monday.com in 2019 — We're excited
monday.com is currently really good for managing any process. We have thousands of different use cases people have shared with us — from managing software development to creative processes, building airplanes and conducting research on new drugs, every team can build an amazing solution on monday.com.

In 2019, we're going to push everything we believe in to the next level.

1. Making humans 10x faster
monday.com has already helped hundreds of thousands of people to skyrocket their productivity but we're not stopping there. We are obsessed with automating processes inside our own team. If someone is doing the same thing over and over and it's time consuming we want to automate it. We also want to empower and enable our customers to improve their processes and abilities — to allow each person to do 10 times more during their work day than they could before. Our new automations center opens the door to making team processes much faster—and there's so much more to do.

2. We're turning monday.com into a hub
Teams work with many tools and we want monday.com to become the hub which connects everything. We have just launched an integration store, which is just the beginning of connecting monday.com to every other app on the planet. Through integrations, our aim is to connect data and processes, not only to monday, but from any app to any other app. This is something we believe is going to revolutionize the way people think of software—as a platform which any solution can be built on— with zero limitations.

3. monday Dashboards - putting transparency at the center
If you visit our offices, you'll notice that every wall is covered with TV screens  displaying a variety of dashboards. This is one of our ways of keeping everything we do transparent. Everyone not only has access to every piece of data we hold— it's right in front of them as they work. We want to give everyone the power we have internally, through access to the tools we have built. monday Dashboards is the result. It's going to be the most powerful visual engine we've ever released — more than the Boards. monday Dashboards will allow people to develop their own UI on top of the monday.com infrastructure. Boards will be the place to manage processes and data, and Dashboards the place where you consume, interact and stay in control.

4. Find a solution for every problem with monday.com
Our vision of how to build software is to empower people — we assume our customers are smart and we want to give them powers. That doesn't mean we make the software more complicated — the opposite is true. In 2019, we're going to work effortlessly to make every possible solution we discover available to our users, which they can easily customize.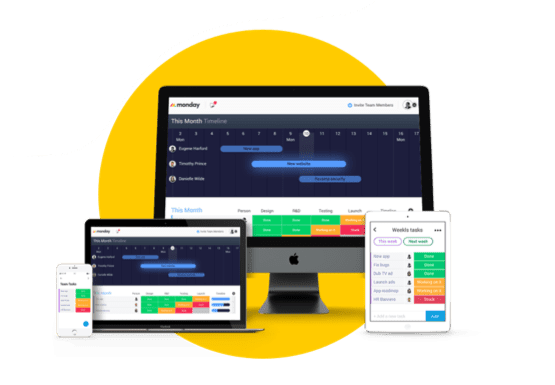 The Future - a personal note
The world of work-software is about to change, as people expect more: more power, more ease of use, more help from software. The tools we build should be empowering for users and there is an ever-growing group of companies that "gets it". I think 2019 is going to be pivotal for monday.com as a company, for the work management software category and for the way teams are working and collaborating. I think we all should expect more from our teams and expect way more from the tools we use to manage our work. I do.

I hope we all have an awesome 2019.
Roy Mann, CEO monday.com

Hear more about the future of work collaboration and monday.com's plans for 2019 in a live webinar with Roy Mann (CEO) and Eran Zinman (CTO) on Wednesday January 16th, 10am EST. Book your spot here.