Get more done with monday.com's team management software
Organize your team's tasks, get a clear overview of where things stand, and accomplish more, together.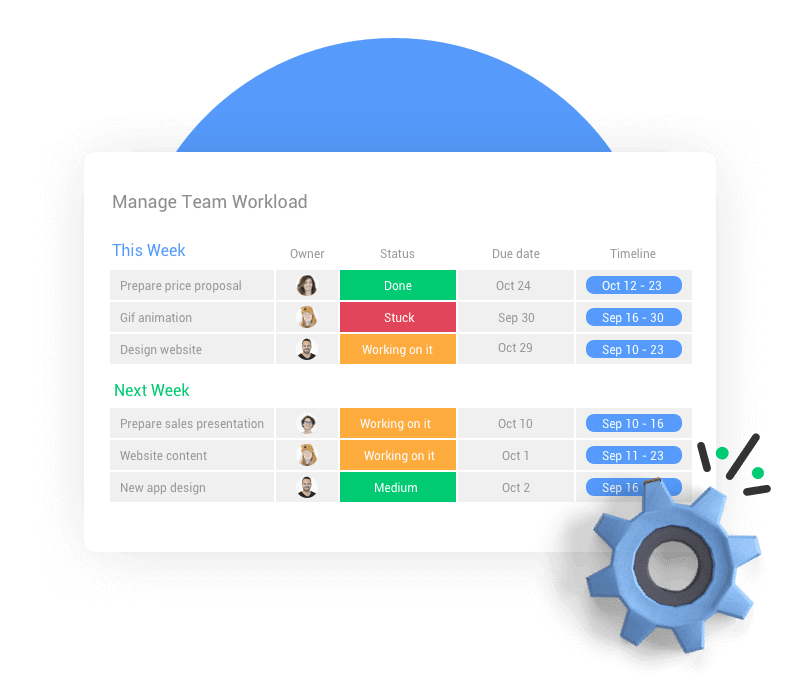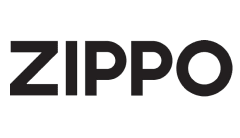 Communicate and collaborate better with your team
Effective communication has never been easier. Set goals, plan ahead, prioritize, and get everyone on the same page with monday.com's team collaboration platform.
See at a glance where things stand
Identify bottlenecks and common gaols, delegate tasks, and see where complex projects stand in real-time from anywhere, at any time with our team management system.
Get more done and celebrate success
With colorful views, you'll always know where members of your team stand and what you should do next even with a remote team.
Manage everything in one place
Manage your entire team, assign tasks and projects, simplify employee on-boarding, and centralize pretty much eveyrthing. Collaborate in a single team management software and communicate in context to keep everyone aligned, seamlessly.
Never miss a deadline again
See at a glance what's upcoming or overdue to make sure your team is on track at all times. Get automated reminders of upcoming deadlines so you can rest assured you'll get it done on time, every time.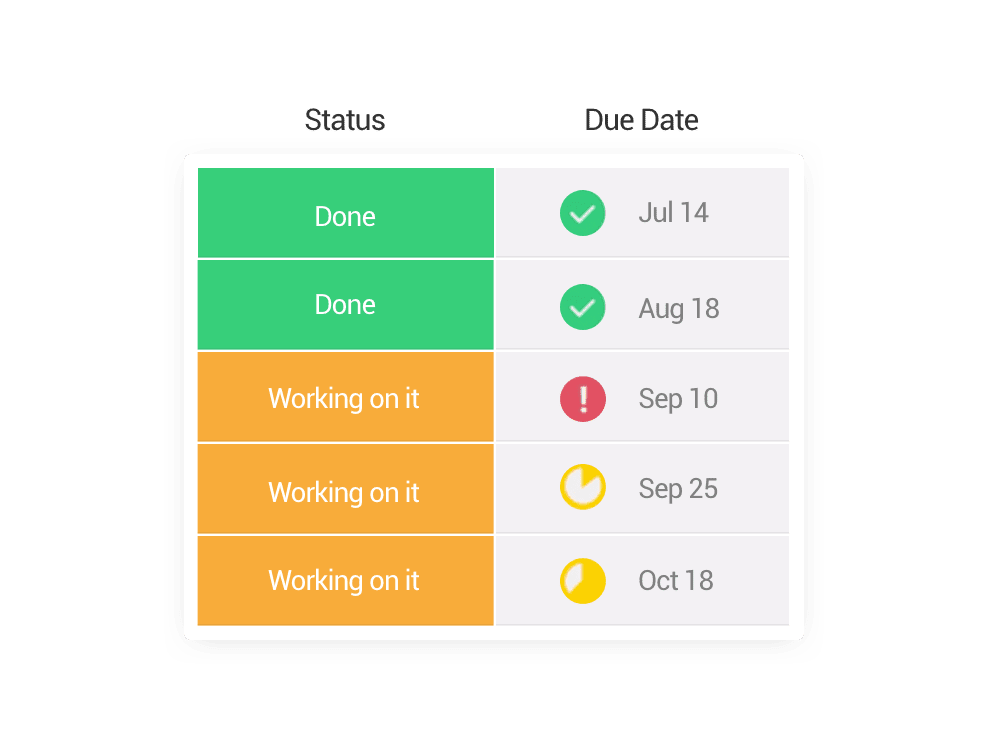 Meet your long-term goals with reports
Easily visualize if your team is on track and see what's holding them back. Improve your team management skills with monday.com's collaboration tool.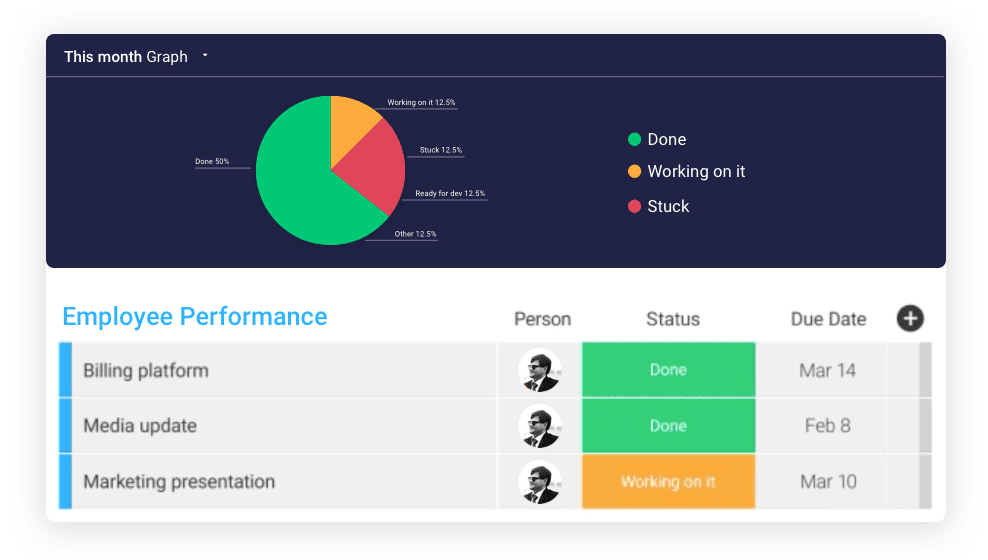 Pick a template, make it your own!
How can I manage my tasks better?
Getting your team onboard requires sending an invitation, and that's it! It's so visual and easy to use your teammates will get hooked immediately. Don't believe us? Try it for free for 2 weeks!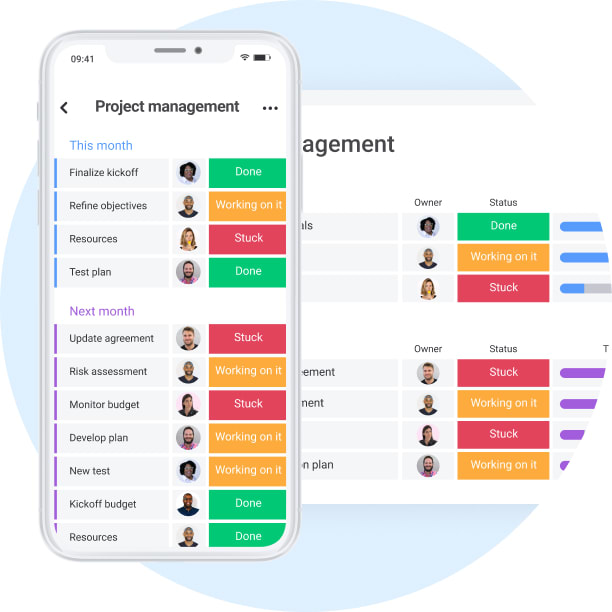 Stories from our community
A new way to manage your team.