Simple and intuitive
Easily track and manage vendors using this Vendor List template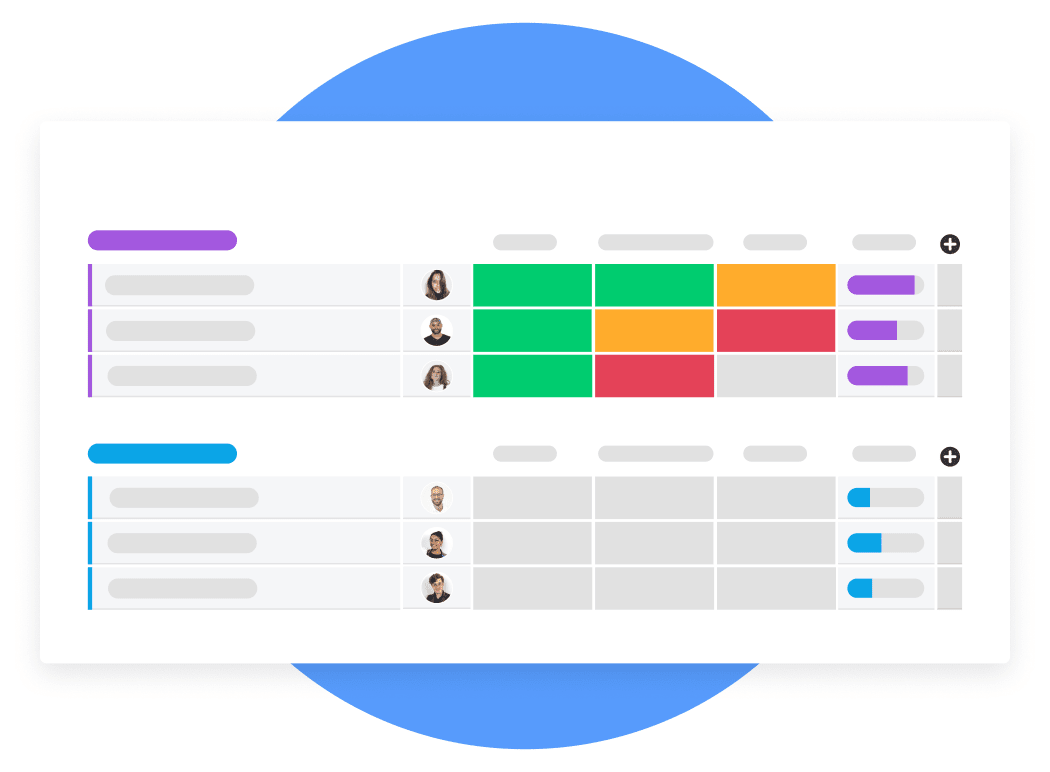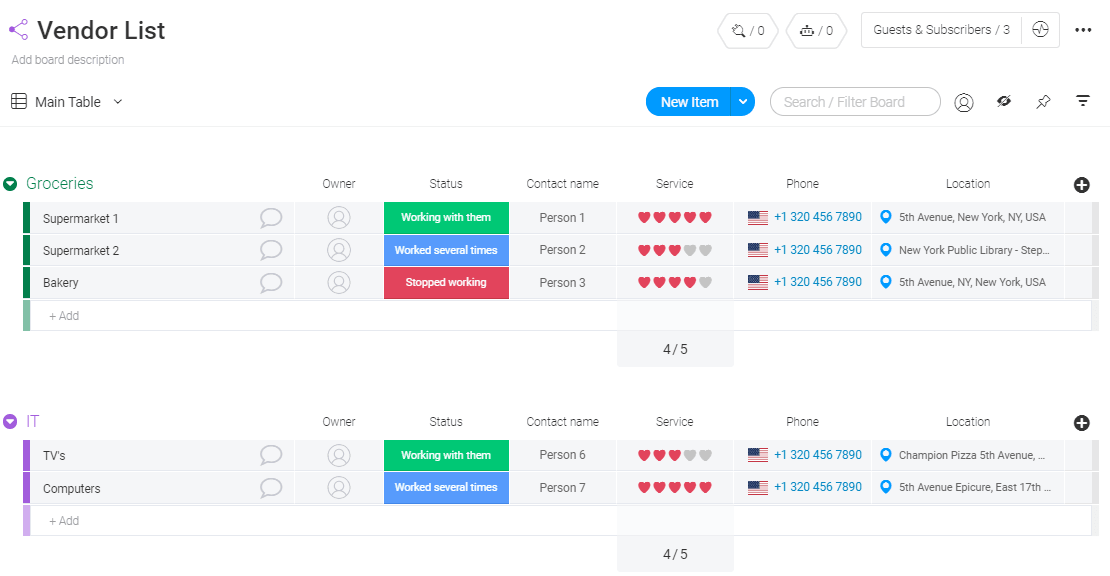 Some businesses spend their hard-earned cash on the same suppliers of goods and services month after month. You, however, are building a successful business, and you understand the importance of maintaining a list of high-quality vendors from which to choose.

The vendor list template gives everyone involved in ordering clear, consistent information about which vendors you use, the right person to contact, their current contact details, and the quality of service they provide. Not only that, but it provides a way of letting everyone know who you will no longer work with and why.

Give full access to your staff so they can update information, or give them view-only status and maintain complete control over your data.
What are the benefits of using this template?
Service rating:
A simple "marks out of five" system enables all staff to quickly gauge how good, or otherwise, a particular vendor is. Order your entire table by service, and vendors with the best ratings will be shown at the top of your list.
Status:
Just as important as knowing who to work with is knowing who to avoid. Keep your negative vendor information in the same template and attach a "Stopped working" label to their entry. This allows all staff to see to whom they should no longer give your business.
Location mapping:
Give anyone who is "geographically challenged" the ability to see where the vendor is located. You can use the mapping function to travel and pick up items yourself or to see how far away a vendor is and estimate their shipping times.
Use our
Vendor List template

now!

(and many other visual and intuitive templates)