Easily Track and manage your iterations planning.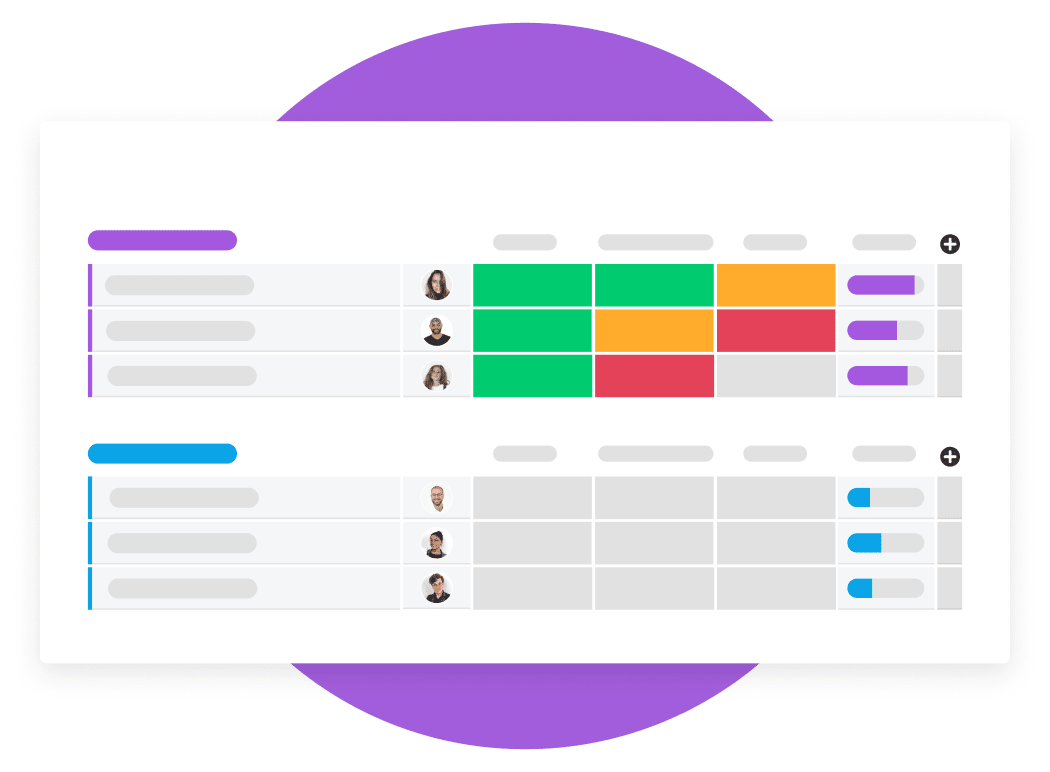 Take control of your Agile process
Effective Sprint planning requires the collaborative efforts of the entire team. However, we all know that the more people you have involved in a Sprint planning session, the more potential there is for team members to misunderstand a responsibility, a priority, or an estimation. This, in turn, can place the success of the Sprint in jeopardy.

This Sprint planning template will not only enable you to keep track of the multitude of tasks in a longer Sprint and multiple Sprints at once, but it also provides team members with a single point of reference to view which jobs they have been assigned, the estimated completion time and which of those tasks are of greatest importance.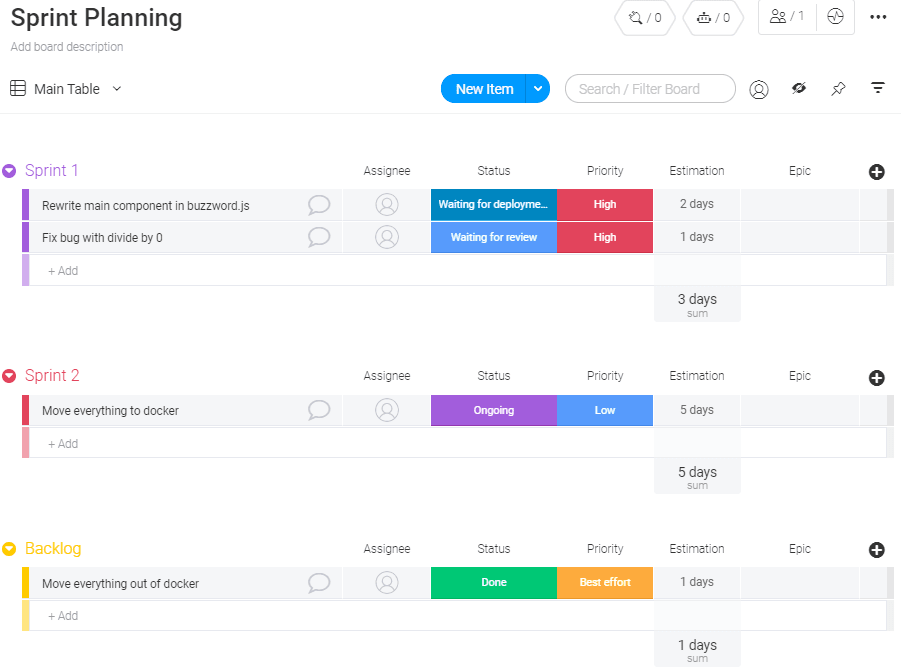 What are the benefits of using this template?

Export this template to Excel with just one click; Also, Import your Excel spreadsheet easily - turn it into a beautiful monday.com board in just a few steps.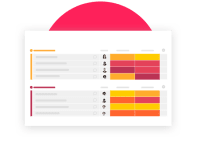 Multiple Sprints in One Place
Instead of creating another document each time you plan a shorter Sprint, keep multiple short Sprints on one board and allow your team to see how each Sprint builds upon the last.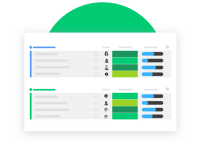 Give your high priority tasks red labels, so the most important things to get finished this Sprint are easily identifiable. Other pre-created labels include medium, low, and best effort, although you can edit any existing label or create additional labels of your own.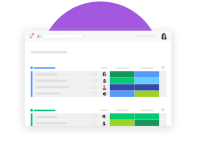 Use our
Sprint Planning Template

now!
(and many other visual templates)