Sales Process Template
Intuitive, customized template adapted to your sales needs.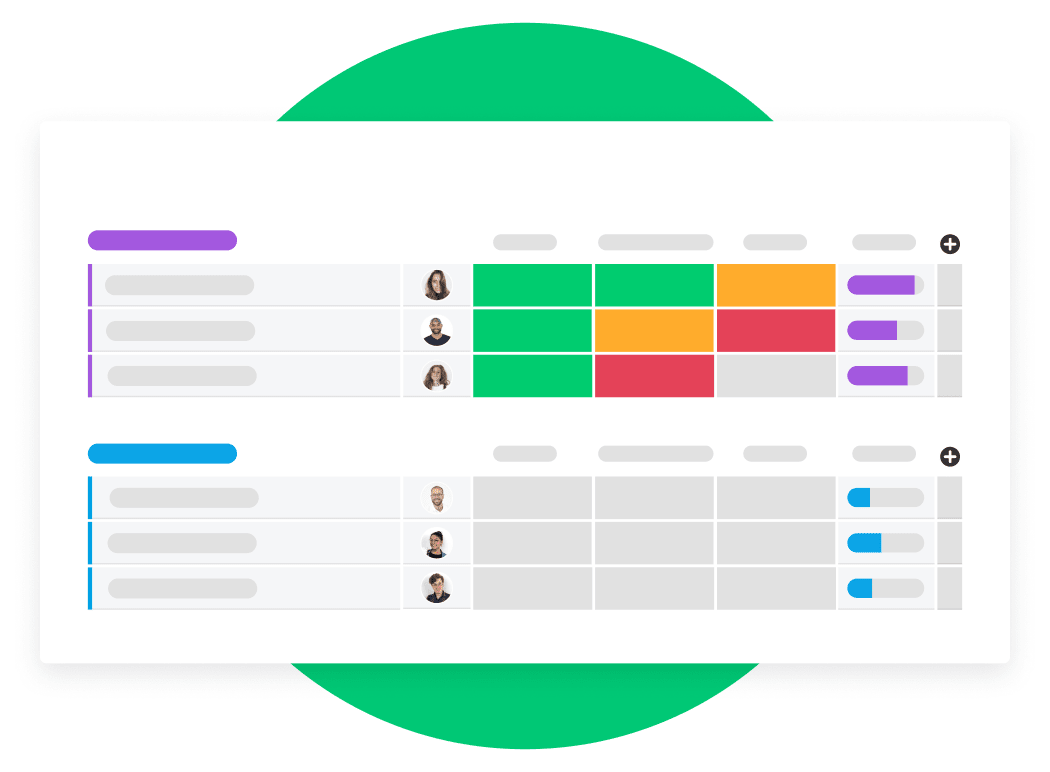 Juggling a number of leads? Struggling to grasp where your team is at in the sales process flow? Here is how our template can help you
In one glance, you'll gain insights into which leads have been contacted, the status of each when it comes to the proposal and contract, all the way through to your end goal - the payment of course. You can add new clients and leads to the template, assign members of your sales team to different leads, instantly gaining the ability to organize, track and manage each and every part of the sales process plan.
More columns can be added to show as much or as little as you need when it comes to the sales pipeline. You can customize the columns to indicate the date that leads were last contacted, the deal size, closing probability and so much more. The template even allows you to sum-up and make averages of the columns so you'll always be able gauge your teams' productivity and ensure you're on track.
With our specialized sales process template in your work toolbox, a whole wealth of possibilities are up for grabs. You'll not only build a better structure and organize your team so that everyone knows exactly what they're doing, but more importantly, you'll gain the key to tracking progress - leading you to discover which areas need more attention in order to meet future goals.
What are the benefits of using this template?
easy and simple to use (no training needed).
Create effective automation processes and save valuable time.
organize and track all sales-related tasks.
all communication and documents in one central tool.
integrate with google drive, excel, dropbox and many more.
Use our Sales Process template now!
(and many other visual and intuitive templates)