Simple and intuitive
Manage your leads more efficiently by
using this visual, easy-to-use template.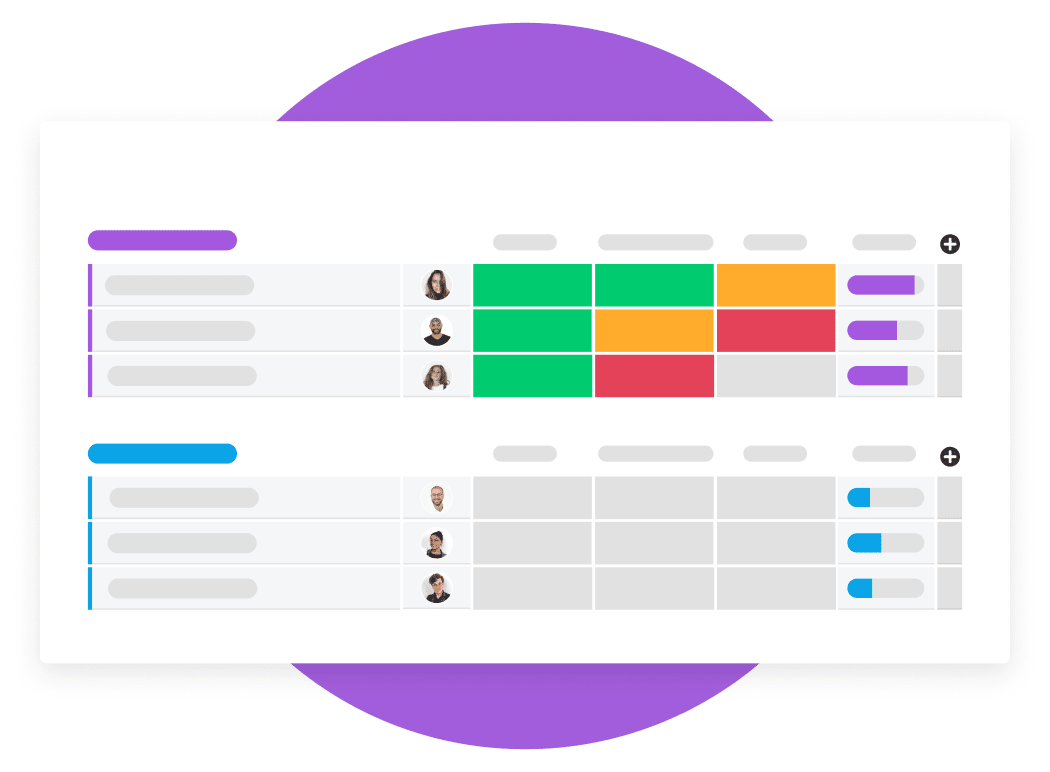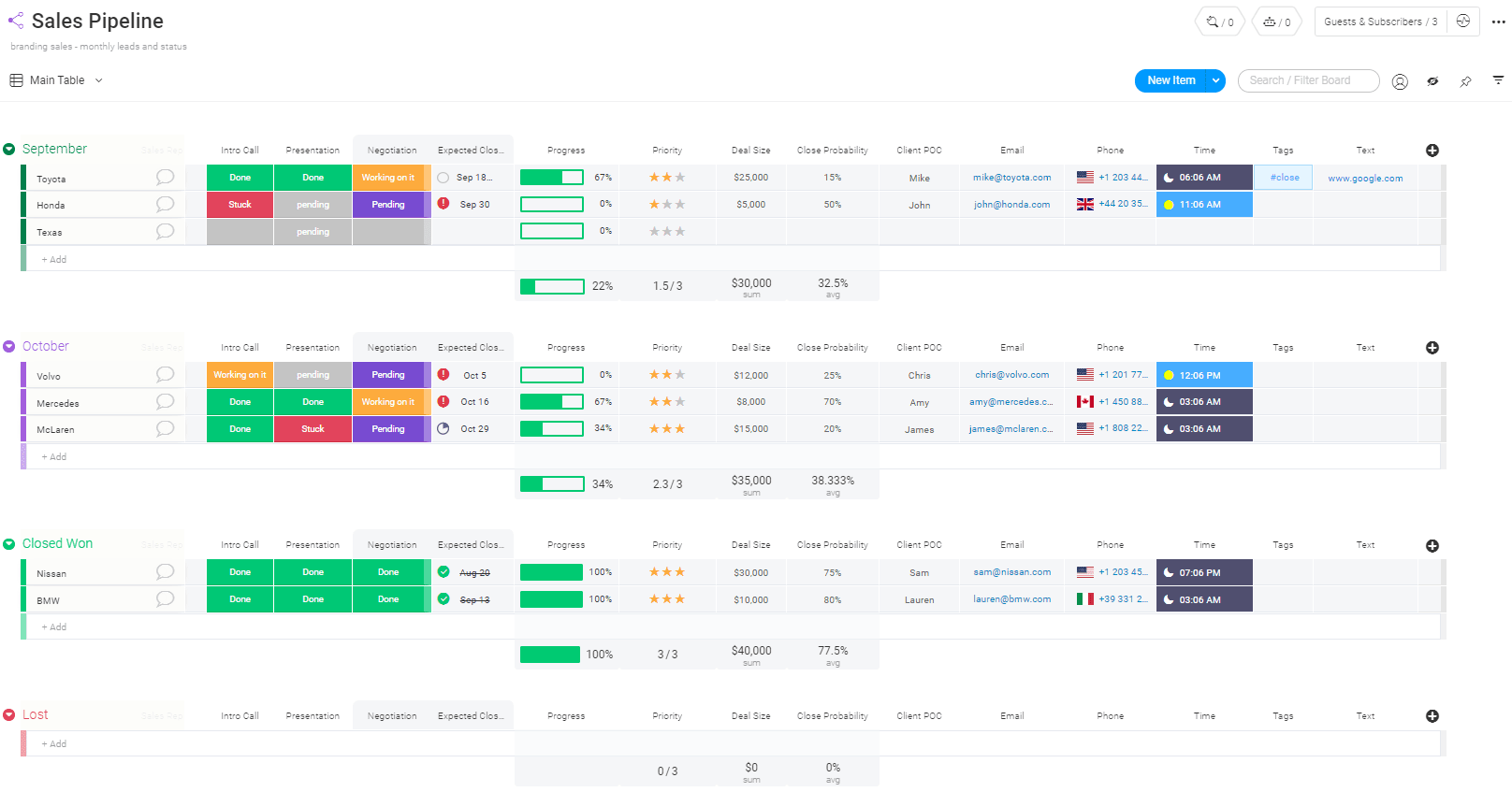 Whether you are the manager of a sales team of hundreds or a single salesperson tracking multiple leads, the sales pipeline template will change the way you manage your work, forever.

Record every step of your process from the time you first contact a potential customer all the way through to the point where you receive payment.

Divided into "active leads," "won," and "lost," you can not only see your current prospects but keep track of those that were successful and those that were not. Messages can be sent within the template so you can ask a team member for a detailed update and record their response, and it is automatically connected to the correct lead.
What are the benefits of using this template?
Simple tracking with labels:
Colored labels allow you to track your last contact with a prospect. Labels include "email sent" and "call again," but you can also create your own labels and track your progress in a way that suits you.
Flexible views:
Have a presentation to create? No problem. Data from the template can be viewed in multiple formats and then used where you need it. A pie chart to show the status of all leads, a table of current progress sorted by sales rep, a view of how many leads are negotiation, these views, and more, are available at the click of a mouse.
Use our
sales pipeline template


(and many other visual templates)