Achieve even more with our goals template
Break down your goals into action steps that you can easily prioritize, assign to team members, and track for progress.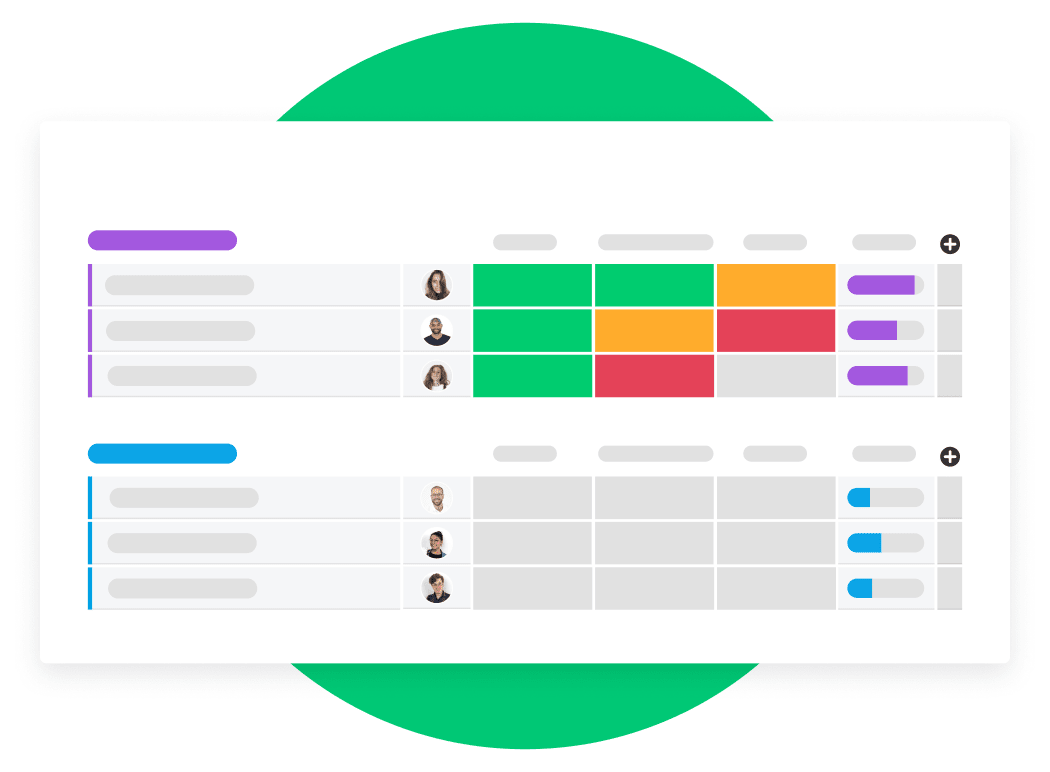 Our goals template is the perfect starting point for creating an action plan. With a goal planner template, you can focus on the actions that will help you achieve your goals, tracking your progress along the way.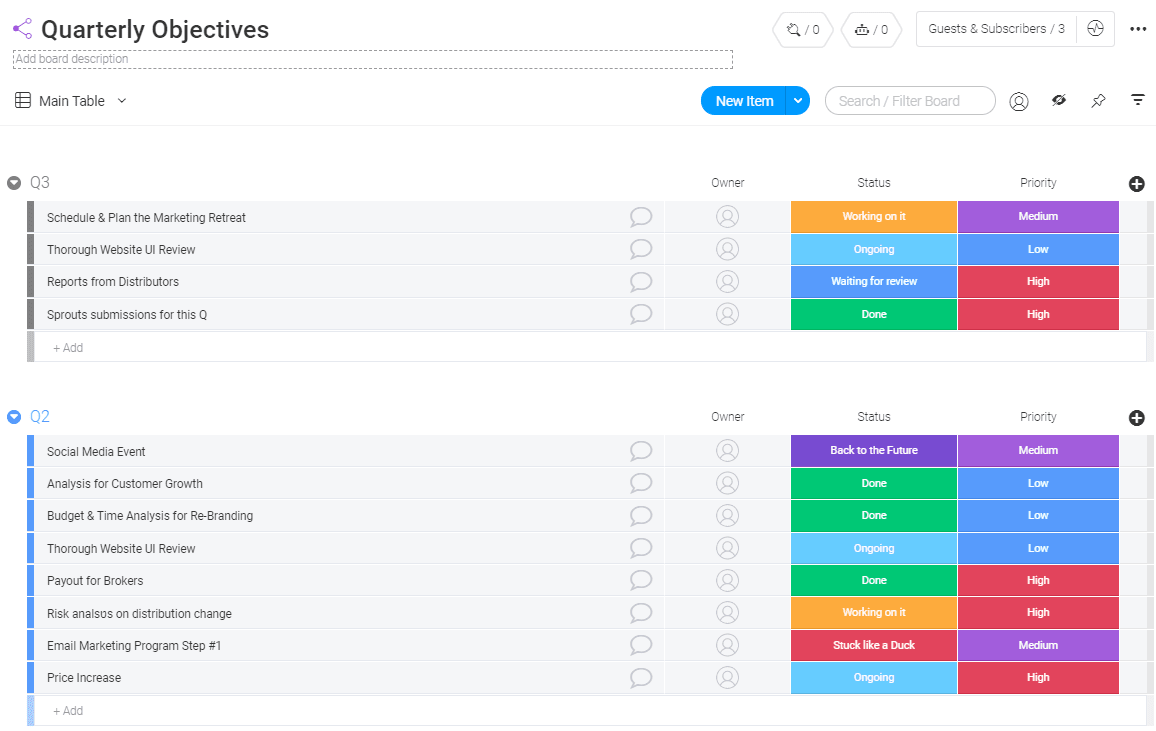 When it's your job to ensure your company meets short term goals and objectives, monitoring team members' progress can be difficult and laborious. Having a way to manage this responsibility is crucial if you want to meet important goals to the required standard, on time, and on budget.

Creating a file for each of the high-level objectives you oversee can work, but you may find yourself opening and closing multiple files, suffering from data overload, and losing track of what you have and have not reviewed. With goals template, you not only have a single point of access for all of the information related to an objective, but you can monitor your team's progress across all objectives in one, single view.
Other benefits of using this template
Easily organize information:
Use the updates bubble on each entry to store files, make notes, have conversations with team members, and even maintain a question and answers section.
Prioritize by urgency:
Attach a priority to each objective and filter or display objectives according to how urgent they are.
Access alternate views:
Use the table view for a basic overview of all information or change to one our other 9+ views to see item status, owner, or priority.
Communicate your goals:
Quickly share your goals template with teammates and management. Rather than sending multiple status update emails, add stakeholders to the board for real-time updates.
Use our
Goals Template

now!
Set the goals and reach your miletones.